Welcome to Year 6 2017-2018


Phase Leader

Mr Quilter

Year 6

Teachers

Teaching assistants

Mrs Leveridge (6L)


Mr Quilter (6Q)

Mrs Craig (Y6)



Mrs Kidd

Mr Hunt



Look at us now, look how grown up we are!
THE RESULT S ARE IN FROM OUR OWN BREXIT REFERENDUM...................65% REMAIN.......35% LEAVE
Trade, deals, sanctions and Brexit
After looking at how trade is used to influence countries through sanctions and deals, the children were given the opportunity to look at the United Kingdom leaving the European Union. We discussed some of the points related to trade, freedom of movement, regulations and finance. The discussion were heated and teachers opinions were firmly neutral but a referendum was held!
Here is the link for all the songs for the upcoming production of Darwin Rocks: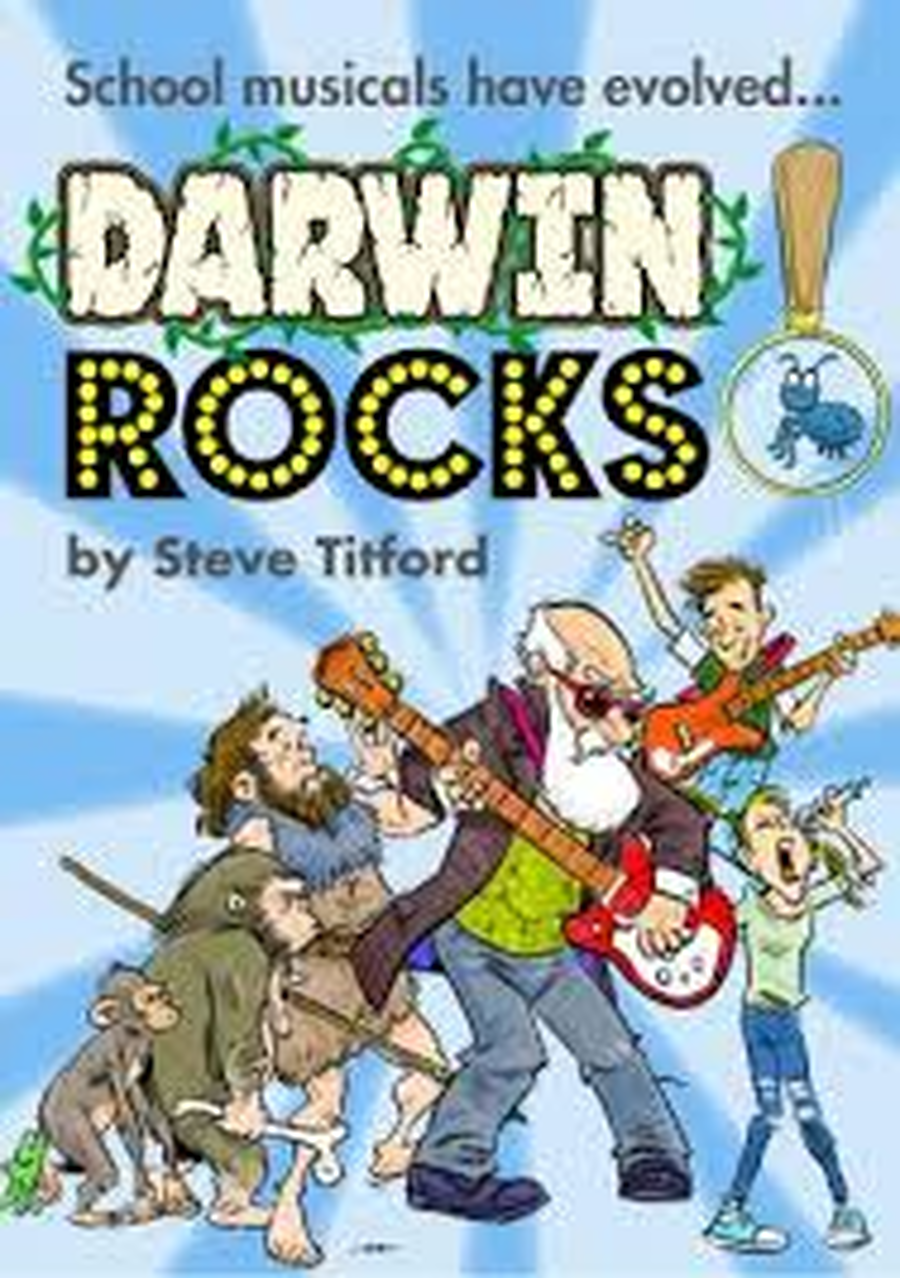 On a Snowy World Book Day...
Below is a few pictures of World Book Day, thank you so much for making such a huge effort. Can you spot who anyone is?
February 2018
In RE, the children have been learning about the Easter story. As part of Maundy Thursday and The Last Supper the children completed drama activities. During the drama, the children held a freeze frame at important parts in this event. Afterwards, they reflected on the symbolism of the bread and wine and its role in Christian worship in today's world. Lastly, the children were asked what symbol or object would best represent themselves if people were to remember them.
January 2018
The children have been learning about the internet and networks. They looked at the school network and realised it was a local area network (LAN). The children then attempted to draw this on the desks (where else could they go, the children were very excited about this) and joined them to become wide area networks (WAN). As part of the lesson, the children discussed how useful they are for communication and administration but also how expensive to maintain they can be. Finally, they looked at how companies, such as Tesco, use them to order products and how large companies in global locations rely on them to function effectively.
When the Athenians came to town...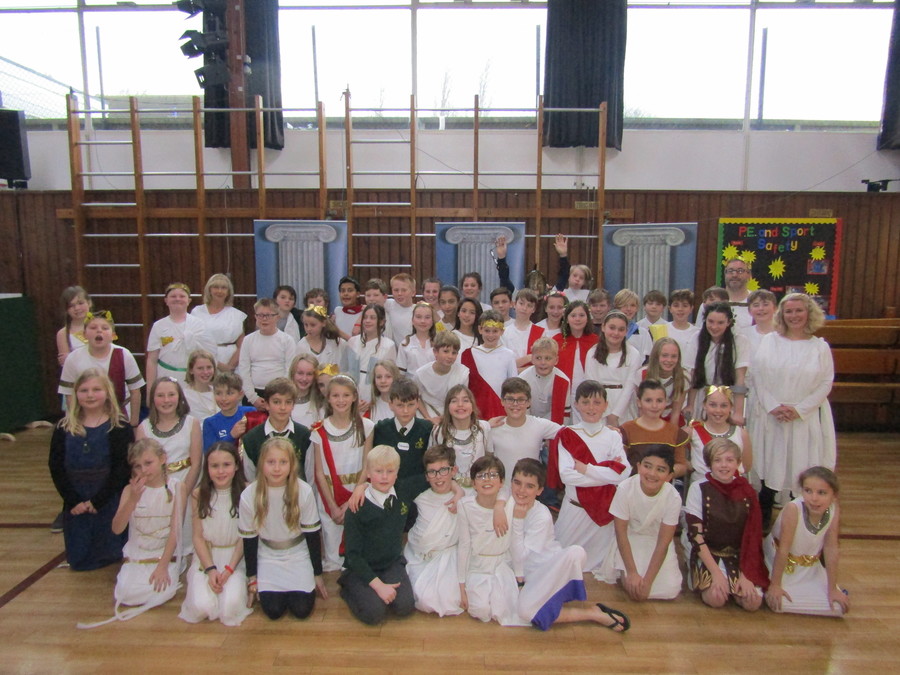 04.01.2018 Ancient Greek Day
A big thank you must go to Patrick from 'History off the Page' he was the perfect host; all the adults that helped agreed!
The children had a fantastic time! From attending the Agora (Greek market), creating art, making trinkets and curing ailments to celebrating their great victory at the Battle of Marathon. Those pesky Persians will think twice before attacking us again....or will they? It was a day the children will not forget!
The plays, which were preformed by the children in the afternoon, were excellent, their dancing was sublime and the food tasted was delectable. Everyone had a great time and the efforts that went into costumes really made the day that extra bit special and really got the children into character, as we hoped it would!
One final thank you must go out to the adult helpers who really made the day such a success, we could not have done this without you.
Have a look at the pictures that we hope have captured the day perfectly! When Mr Quilter works out how to compress the file size down we will also have some videos too (fingers crossed).
DISCO INFERNO!
Year 5 and 6 school disco antics
18.12.2017 Christmas Lunches
All the children enjoyed eating together and being waited on hand and foot by the adults. A big thank you to the kitchen and midday crew who made it such a success.
05.12.2017 Gears and Pulleys As part of a Design Technology week we are learning about gears and pulleys. To help the us understand the complicated nature of gears Mr Quilter brought in his road bike so we could experience how gears help us speed up and slow down, The practical nature helped us understand the physics that is involved. We will apply these newly acquired skill to some simple machines as the week develops. Keep on eye on this page for updates as we go along.
A few people, who unfortunately could not make our reading meeting, have expressed an interest in the information handed out. In the useful resources or information box at the top of this page you will find a bookmark that was given out. When reading with your children, concentrating on these types of open questions and asking them to 'prove' using evidence from the text, will help the children to develop their understanding and thus increase their love of books.
28.09.2017 A few pictures of our time spent at Stow Maries Aerodrome with the Crucial Crew - workshops organised by Maldon District Council to help the children with key life skills such as: road and fire safety, first aid, being responsible when out and also alcohol awareness.
26.09.2017 The children have been learning about Darwin's Theory of Evolution this week and how only the fittest survive. Natural selection will play a huge part in our English and Science this term so please discuss this with the children. They also wanted a link on the website so they could play the game at home that we were using in school. Click here for the Darwin Evolution game.
05.09.2017 During the first week back, we explored a variety of life skills topics ranging from working on our mind set to exploring our school motto. One of the subjects we covered was getting across a strong anti-bullying message. We used role play to show and experience empathy. This allowed us to be really powerful in getting our messages across.
Want to work on your times tables? Well try the link in the table above to find some fun games on your computers!
4.9.17 It is the start of a new year and a new blog. Keep checking back for more information about what we've been up to!