Welcome to Year 5 2016-2017


Phase Leader

Mr Neil Quilter

Year 5

Teachers

Teaching assistants

Mrs Liz McCarthy (5M)

Mr Phil Catton (5C)



Mrs Anna Galbraith

Mrs Nicky Rann

Curriculum information
Curriculum Jigsaw (whole year overview)

click here

Useful resources or information
Autumn term curriculum
overview (Autumn 2016)
click here


Spring term curriculum overview (Spring 2017)


Summer term curriculum overview (Summer 2017)
Click here






World Book Day 2017
Year 5 enjoyed a fun filled day based on our chosen author C.S Lewis to celebrate World Book Day. The children all came in dressed up as characters from the famous story The Lion, The Witch And The Wardrobe. The outfits ranged from the main characters Peter, Edmund, Lucy and Susan all the way to Aslan, Mr Beaver and even wardrobes! All the children and teachers looked incredible, as you can see from the photos below.
The Lion, The Witch And The Wardrobe
This term the magical world of Narnia has arrived in Year 5 and we are loving it! Our books and our displayed are filled with writing that will whisk you away to another world. We are so proud of our work that we think even C.S Lewis himself would enjoy reading it over and over again. Why not step inside the wardrobe and see where our writing takes you...
Year 5 drumming sensation
African drumming came to Great Totham in a sensational way! Year 5 displayed their drumming skills on the Djembe drums to a captivated audience on 23rd January. We were indulged with a technique known as call and response and were even treated to the National Anthem of South Africa. A big thank you must go out to Mr Welton from Maltings Academy, who taught and inspired the children from day one.
What a great start to the term the children have made!
This week we have been working hard on adding detail and description to our writing. We also have invented our own version of 'Pok-A-Tok', an Ancient Mayan ball game. Next week we will be starting our African Drumming sessions - watch this space for dates of our performance.
Thank you!
The Year 5 team would like to say a huge thank you to all the children that auditioned for the Year 5 production. You all put huge smiles on our faces and a few emotional tears in our eyes. The talent and bravery you all showed was incredible. Well done all of you, we are very proud of each and everyone of you.
Ohhhhh yes it was!
Year 5's production was a huge hit!
A big thank you to everyone involved in our fabulous panto. A fun night was had by all, especially the children. It was great to see all their hard work pay off. Everything came together perfectly on the night and we would like to say a special thank you for the wonderful costumes that you provided/created, they really made the show look good too!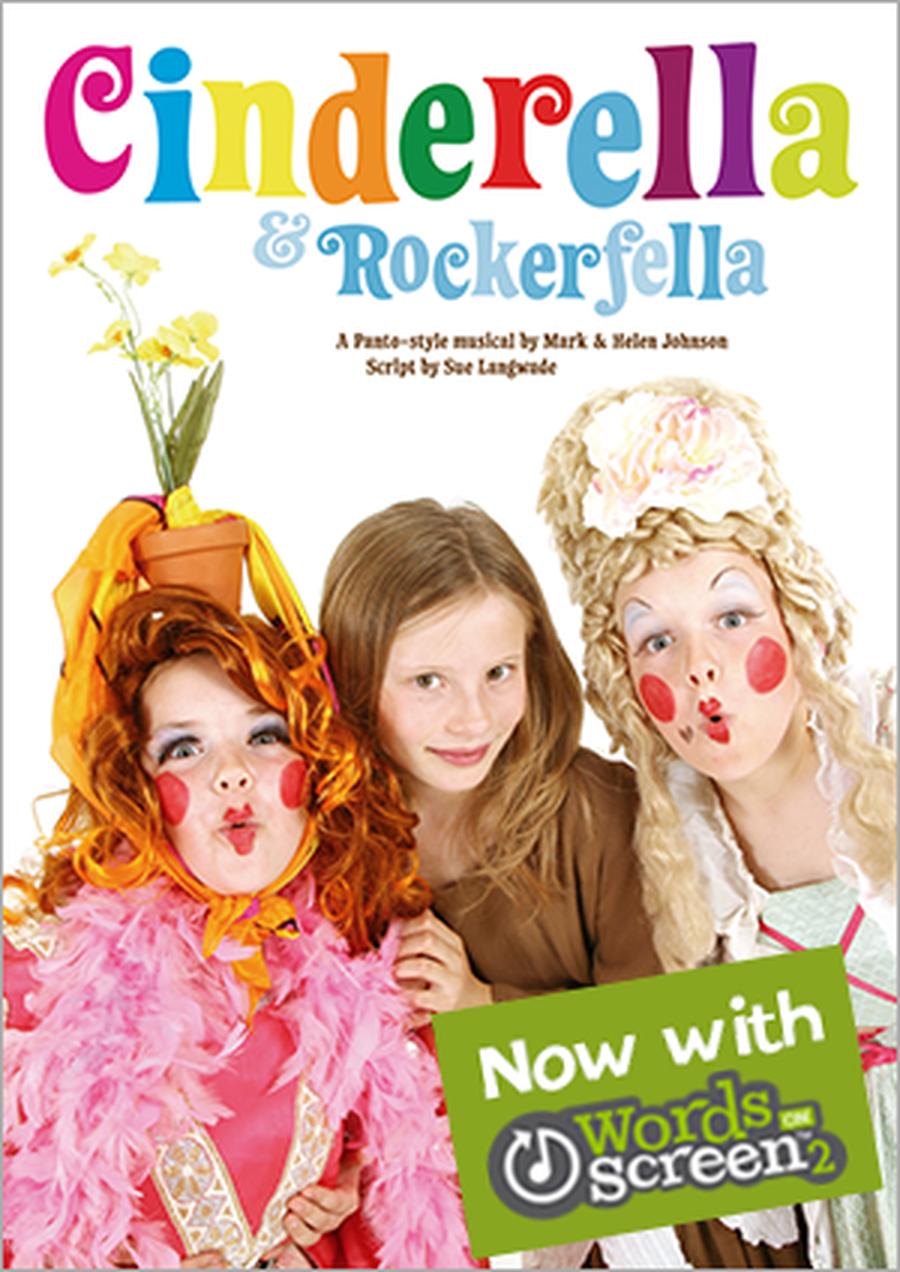 Great Totham Team Building Day
Well done to all the children for taking part in our team building day. The children had to complete a variety of challenges which required them to work as part of a team, use their problem solving skills and apply their knowledge of our topic.
Year 5 perform the Square Number Haka!
Inspired by the New Zeland Rugby team, Year 5 have been performing their very own version to the world famous Haka...but in Maths! The Square Number Haka is the new whip, nae nae and dab. Move over Dabbers because we've got the Haka! Ask your children to show you the moves they have been learning at home as it is a great way to practise those all important times tables.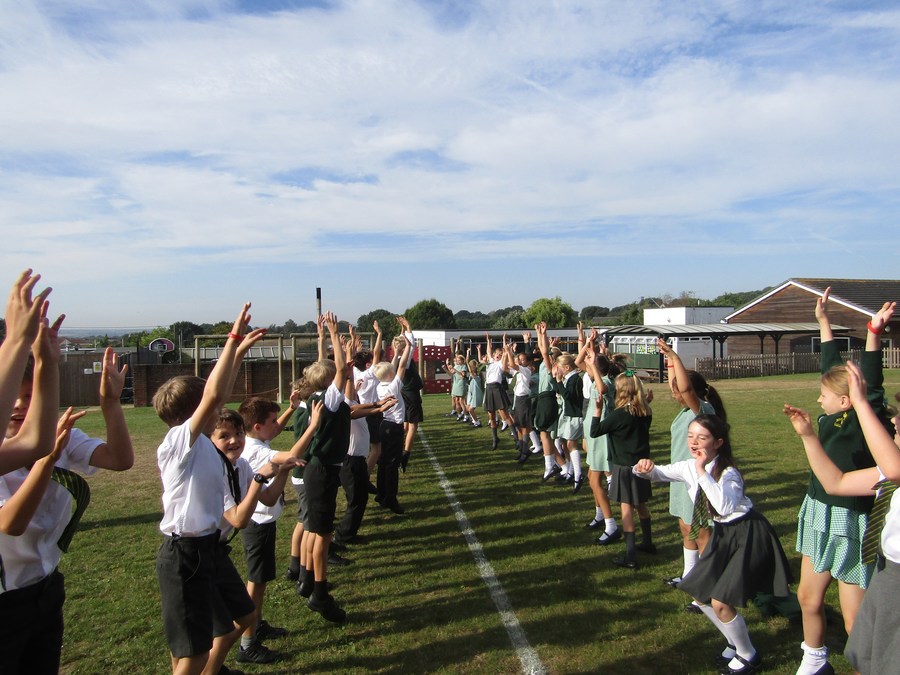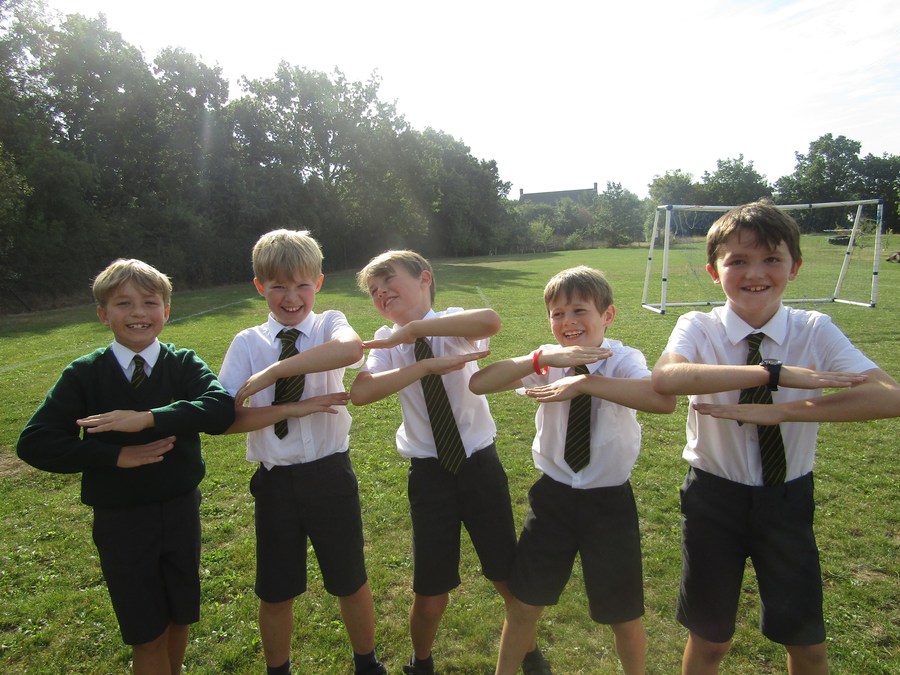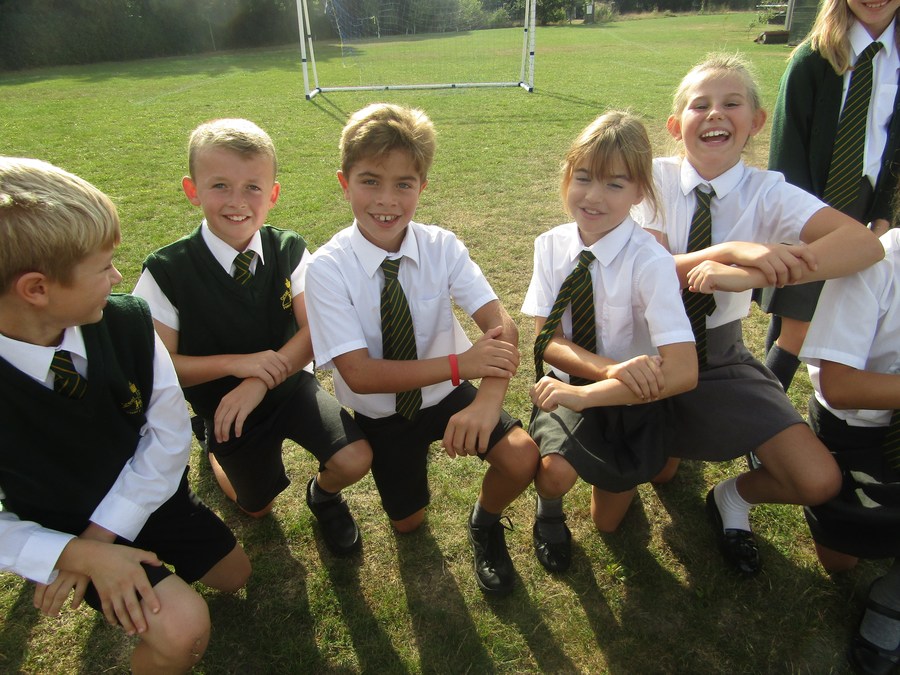 Outdoor Learning
The Year 5 children were lucky enough to enjoy a Mayan themed outdoor learning session on a beautifully sunny day in October. They each got to make a clay mask, ornate jewellery and feathered headdresses to use in a ceremony to celebrate nature. A special thank you to the parent volunteers who gave up their time to help on the day.