Welcome to Year 3 2016-2017


Phase Leader

Miss Jo Campling

Year 3

Teachers

Teaching assistants

Miss Catherine Coulson (3C)

Miss Rachel Laycock (3L)


Mrs Jo Bredin

Mrs Jo Reid

Mrs Alison Peace

Mrs Ann Farr

Curriculum information
Curriculum Jigsaw (whole year overview) click here

Useful resources or information
Autumn term curriculum
overview (Autumn 2016)
click here


Spring term curriculum overview (Spring 2017)

Summer term curriculum overview (Summer 2017)
click here









3C - Don't forget swimming is on both
Monday 3rd and Tuesday 4th July
& Monday 10th and Tuesday 11th
30.6.17
We have had a busy start to our final half term in year three.
Our highlights include:
Outdoor learning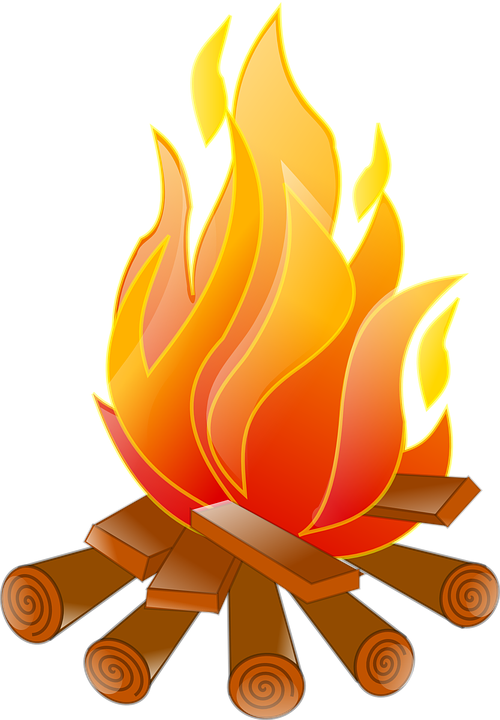 On Wednesday 28th June we enjoyed finding out how to make and cook bread just as the Roman soldiers would have done over an open fire. It meant we all got a bit smoky and smelly but it was really good fun.
We also tried to throw wooden javelins and made cardboard spears and shields ready for battle! What a fantastic day we had! Thank you to the people who kindly volunteered to help on the day.
On Monday 26th June we had great fun showing off our drumming and singing skills to you after our percussion workshops. We hope you enjoyed it as much as we did!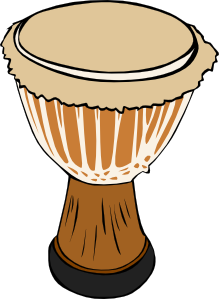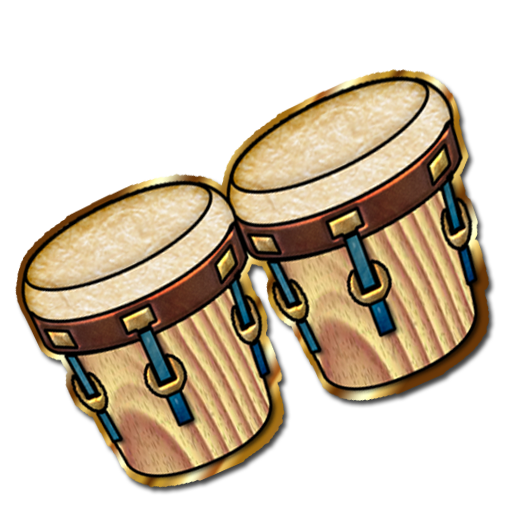 We have also been enjoying our science work recently finding out more about plants, how they grow and the importance of flowers. We even acted out being different parts of the plant as bees flew from one to another collecting nectar and spreading pollen.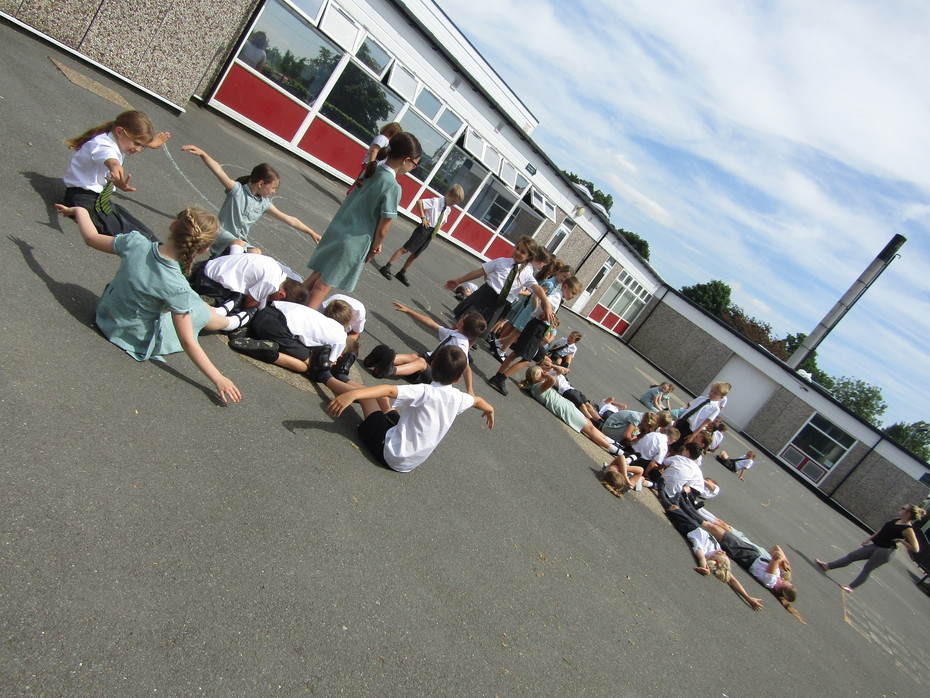 17.5.17
Thurstable School Sports Festival
On Wednesday 10th May we went to Thurstable School to have a sports festival. Everyone found it fun but sometimes frustrating because some of the games were hard. When we got into our groups we went to do our first activity and we were shocked to see how hard some of them were but we tried our best and surprised ourselves. We had a very enjoyable time.
"I found it fun because we got to do lots of sports with the year 10s." Megan
"The cup stacking was really tense because you had to try and defend the tower." Finley W
"The parachute was fun because when we did the marshmallow it went really high and touched the ceiling." Jess L
"It was fun doing the volleyball as a group." Sophie W
"The basketball was hard to shoot, but very enjoyable." Lucy
Life Skills - learning about money
We had great fun finding out about money in our Life Skills. For one of our activities we set up a shop in the classroom with some of us acting as shopkeepers. We all had fun and found out that when once we have run out of money we couldn't buy anything else!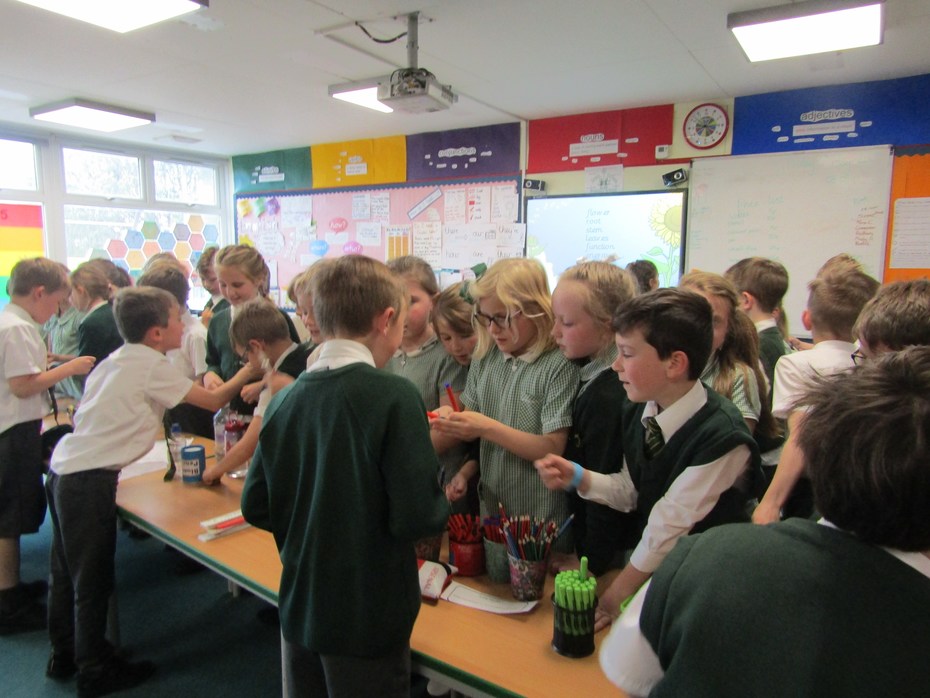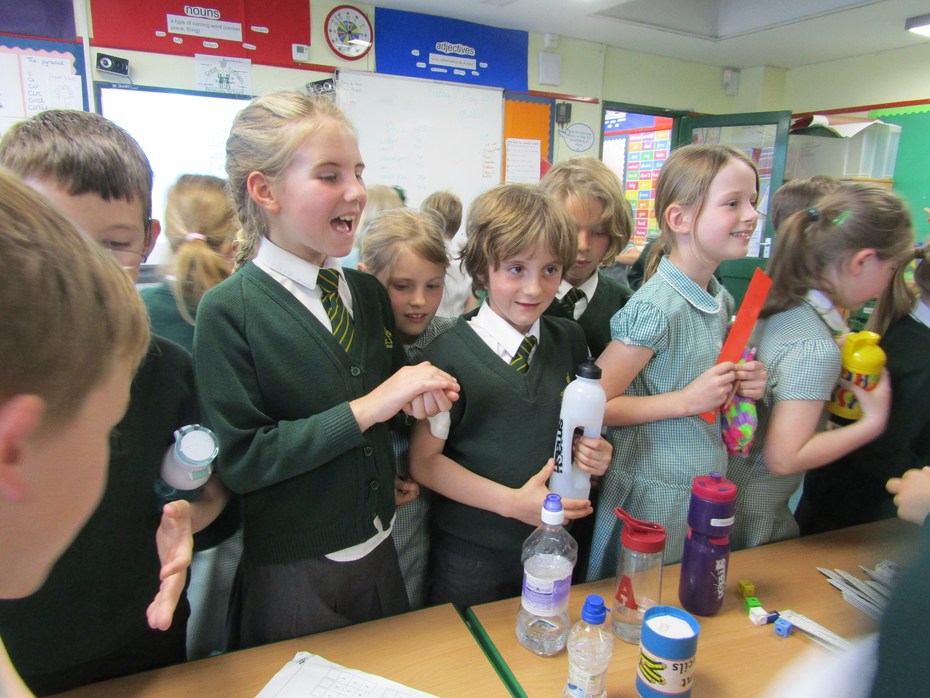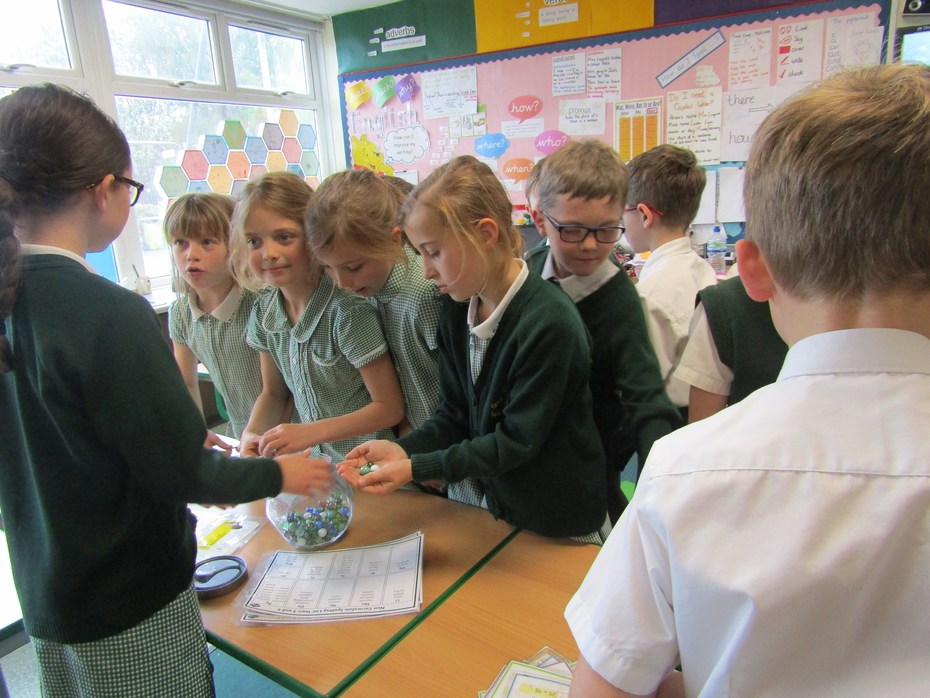 24.4.17
We have just returned from our fantastic trip to Colchester Castle. We have learnt a lot and are looking forward to finding out more as we go through our topic. We loved looking at the different artefacts on display as well as making an Iron Age roundhouse and a Roman villa. We even got to walk around the original Roman foundations which are underneath the Norman castle.
Thank you to the parents that volunteered to come and help us today, we really appreciate it and hope you had a lovely time too!
We will post more about what we have been up to soon.
On Friday we completed our own piece of art based on 'Wanderer Above the Sea of Fog' by Caspar David Friedrich. Some of us chose to use pencils, some chose chalk pastels, some used poster paints and the others used a collage technique. Our finished pieces will be on display in the school on Open Evening in July.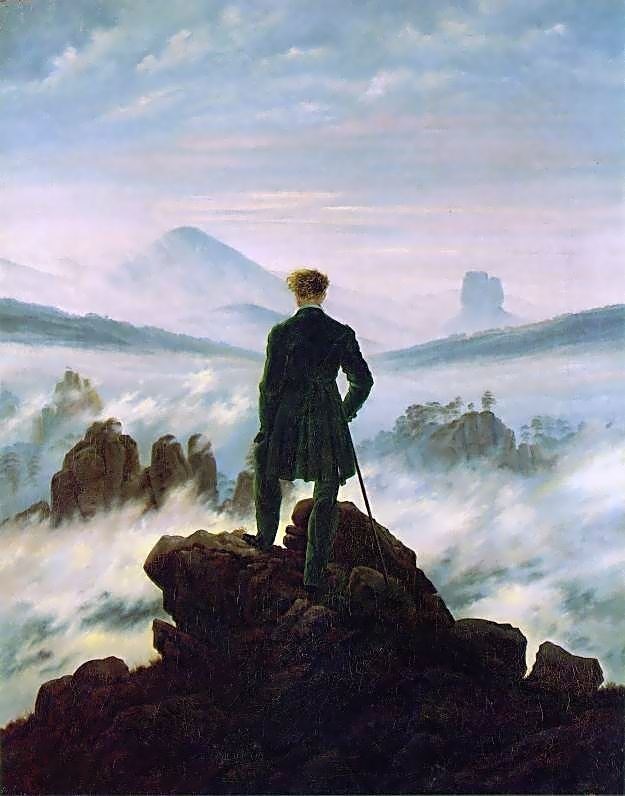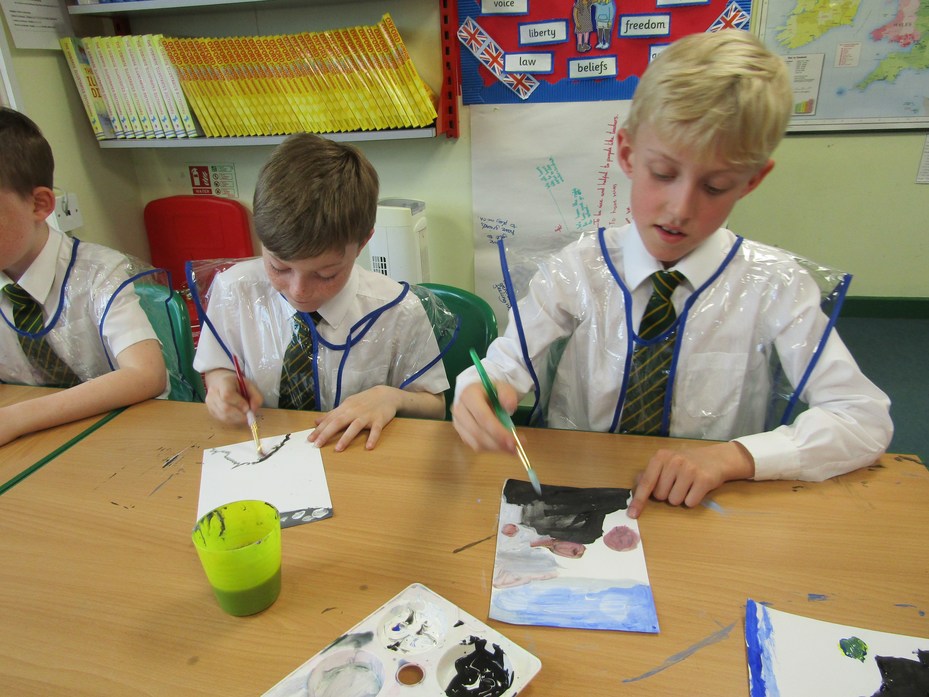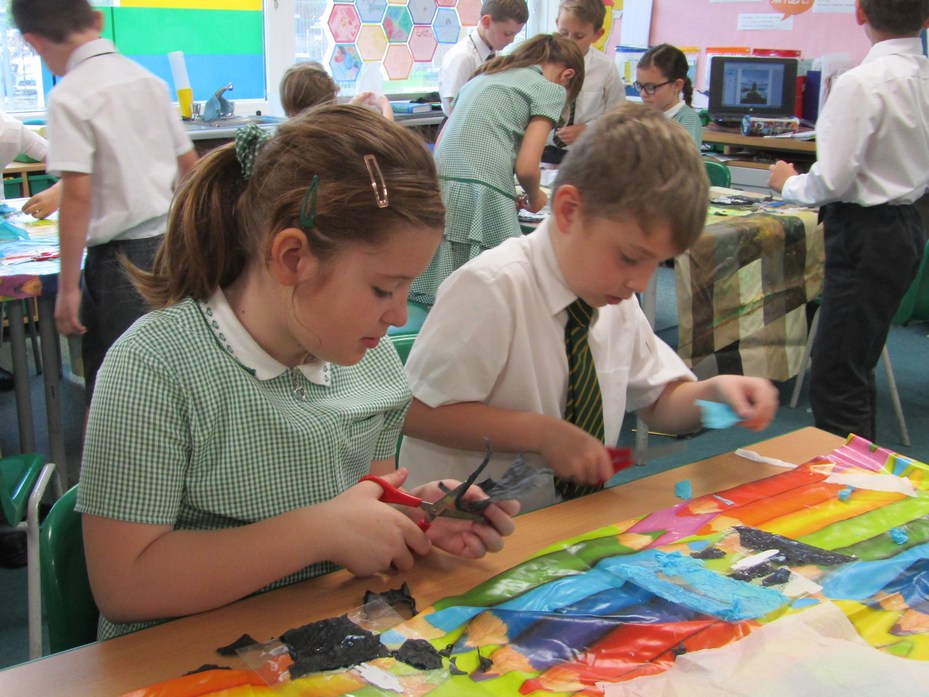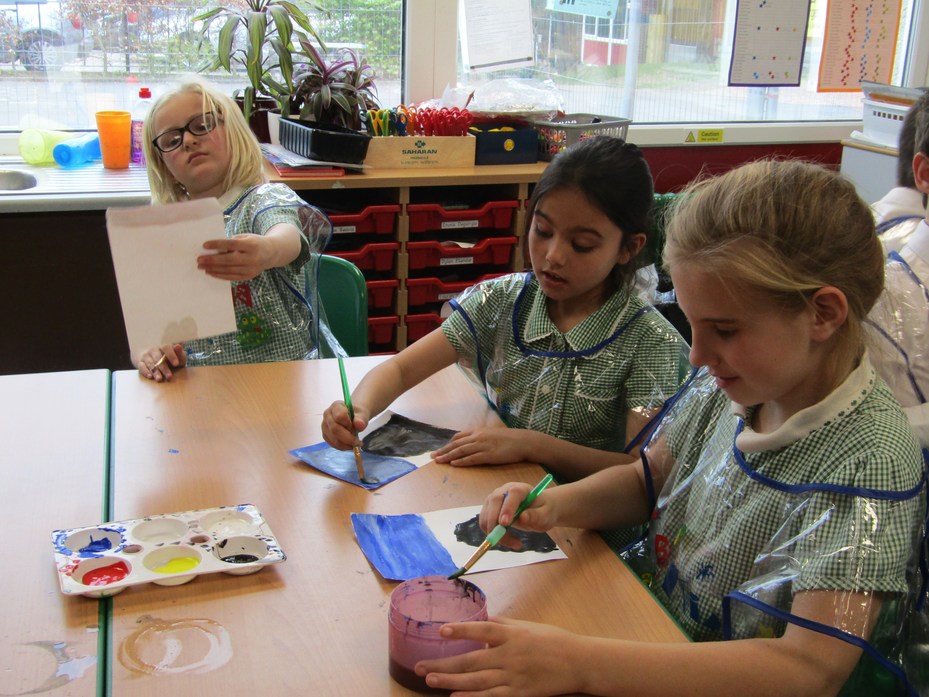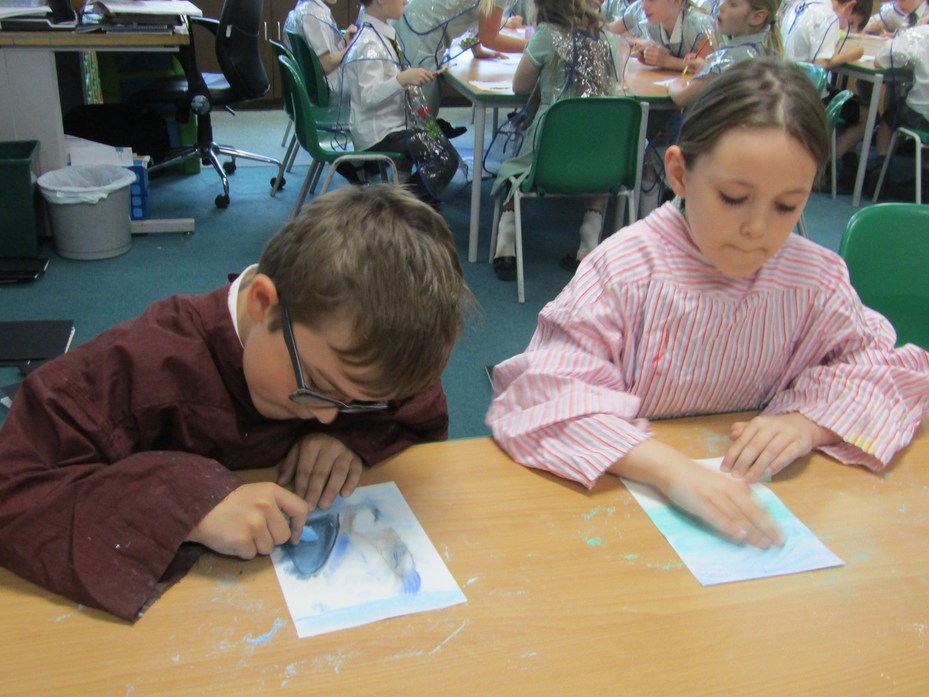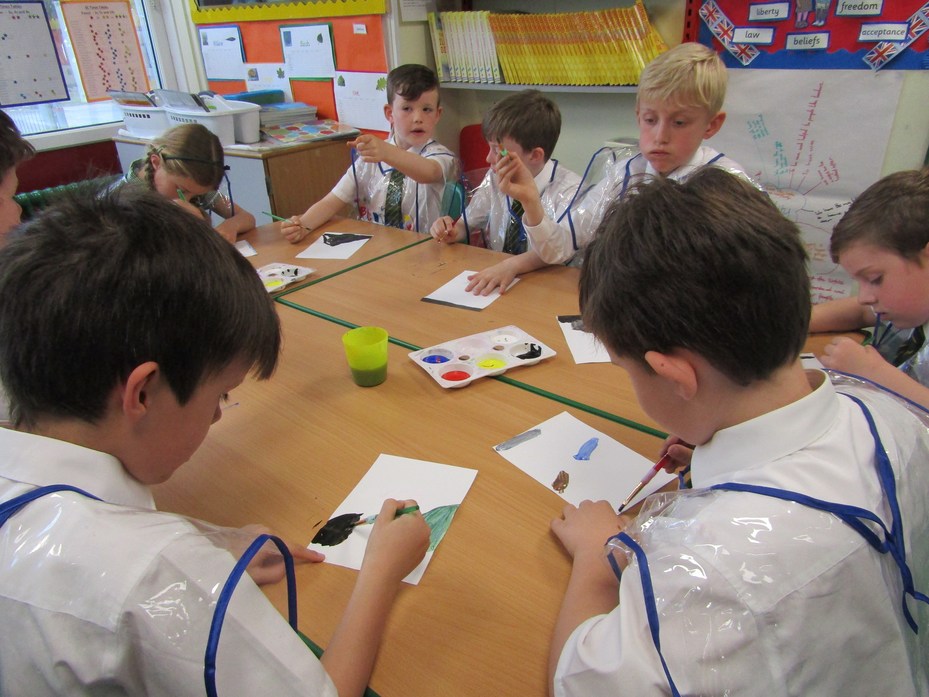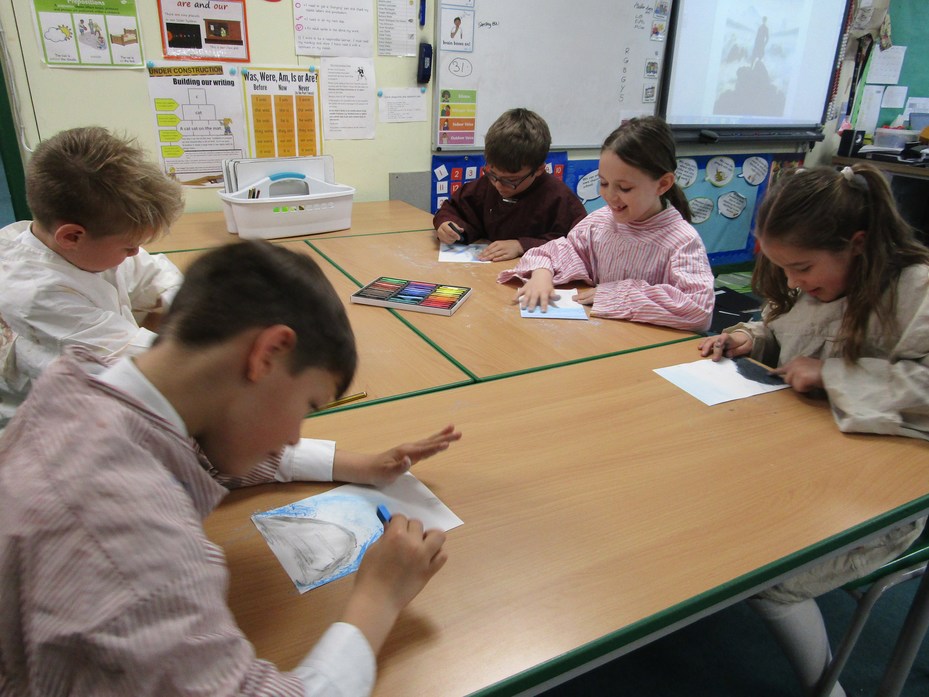 7.3.17
We have had a busy few weeks in year three. Here are some of the things that we have enjoyed doing. We will add more again soon.
Just before half term we made our picnic items for our D.T. project and thoroughly enjoyed eating them at our year group picnic. Some of the most surprising combinations were chorizo and mustard!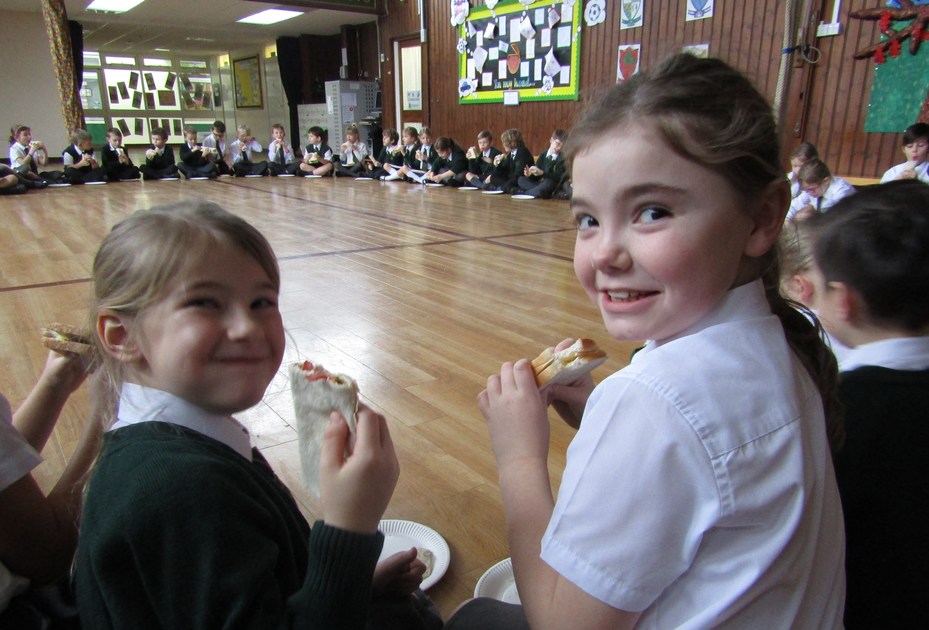 As part of our Science work on bodies we carried out different investigations to test questions such as "Do people with longer legs run faster than people with shorter legs?". Not all of the investigations quite went to plan and some of our results were surprising but we had great fun and discovered a lot.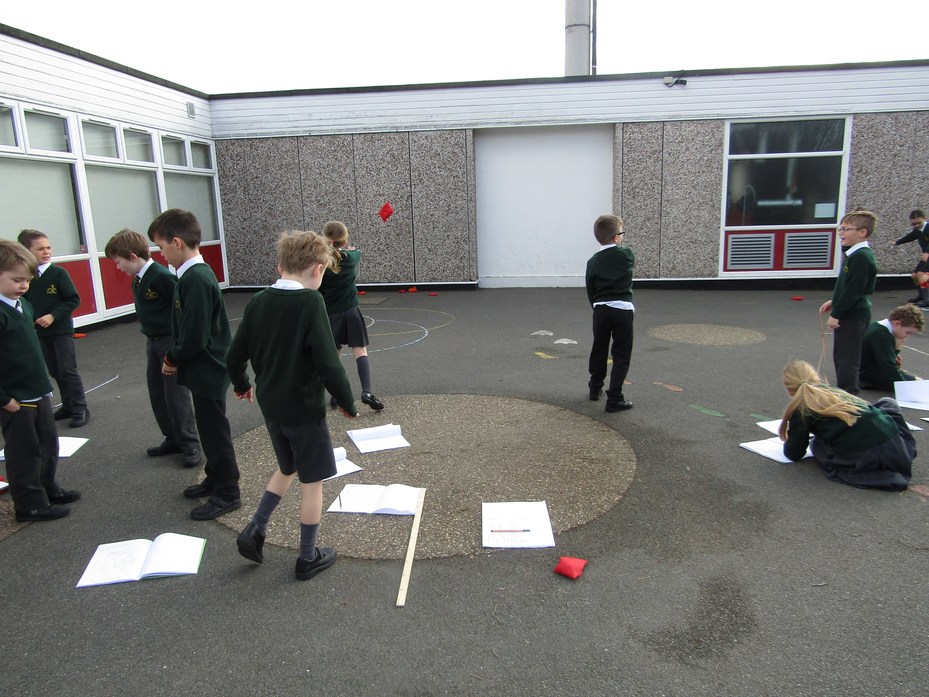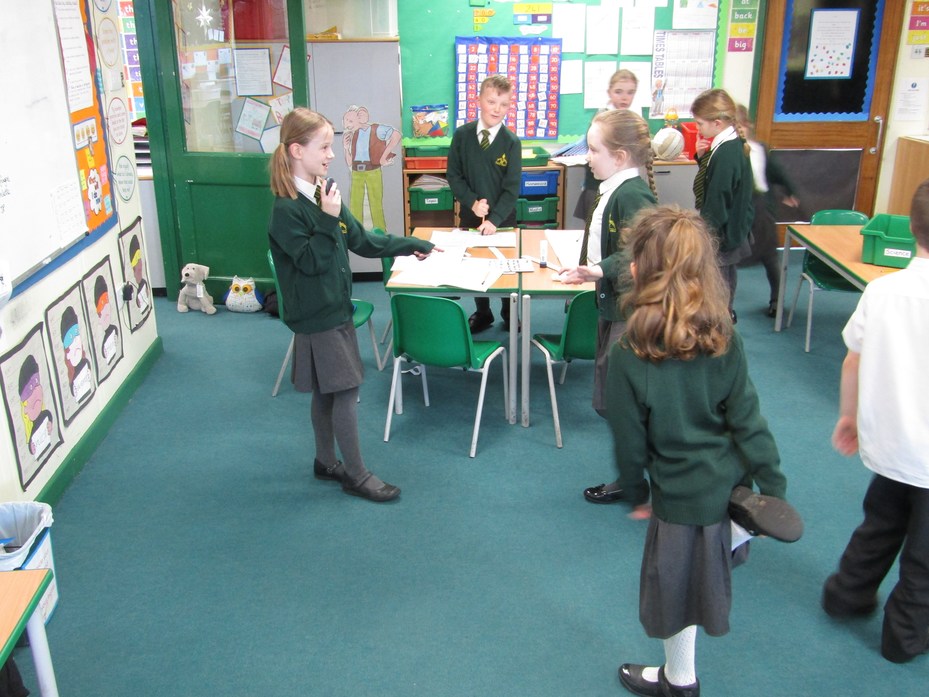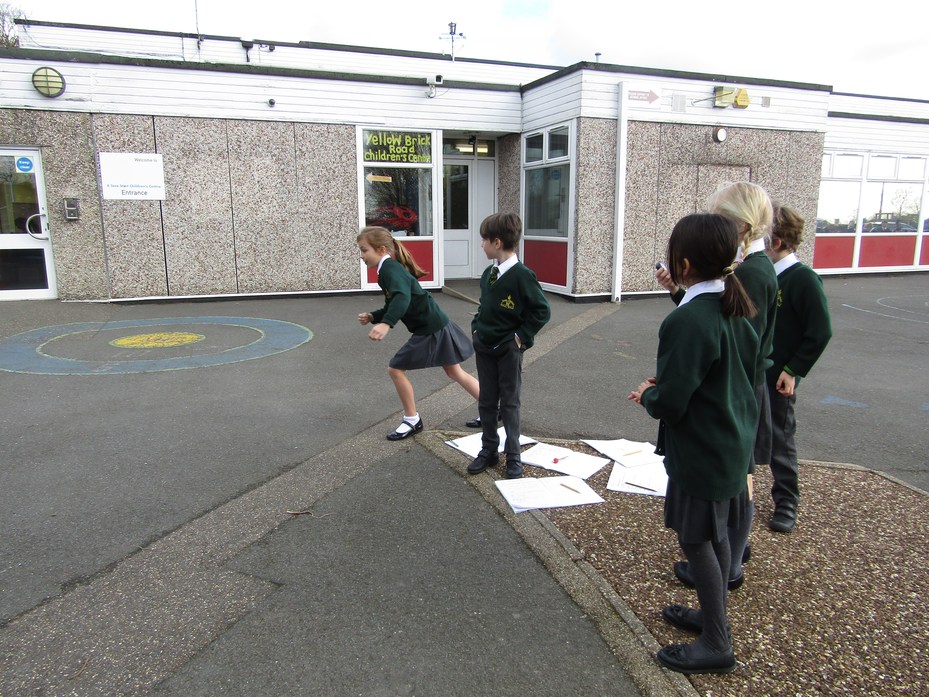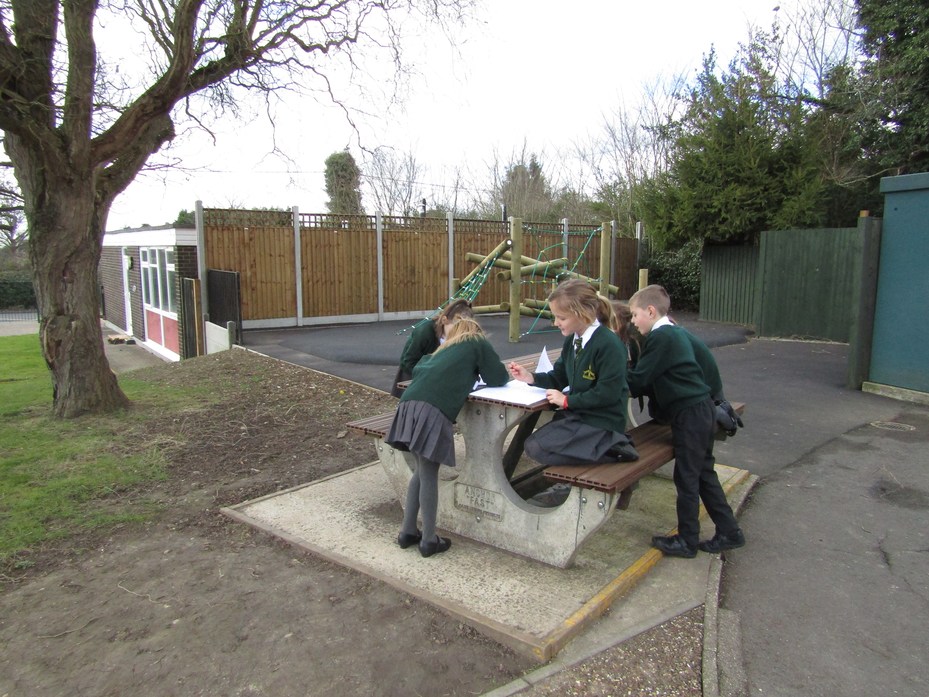 On 2nd March we celebrated World Book Day by reading some Hans Christian Andersen stories. In the afternoon we shared performances of them with each other. This gave us a great chance to show what fabulous audience members we could be as well as what great performers.
(You can also see our final work on 'Leon and the Place Between' on display in the hall in the background of one of the photos.)
27.1.17
We had a lovely morning making bird food cakes and writing instructions for how to make them.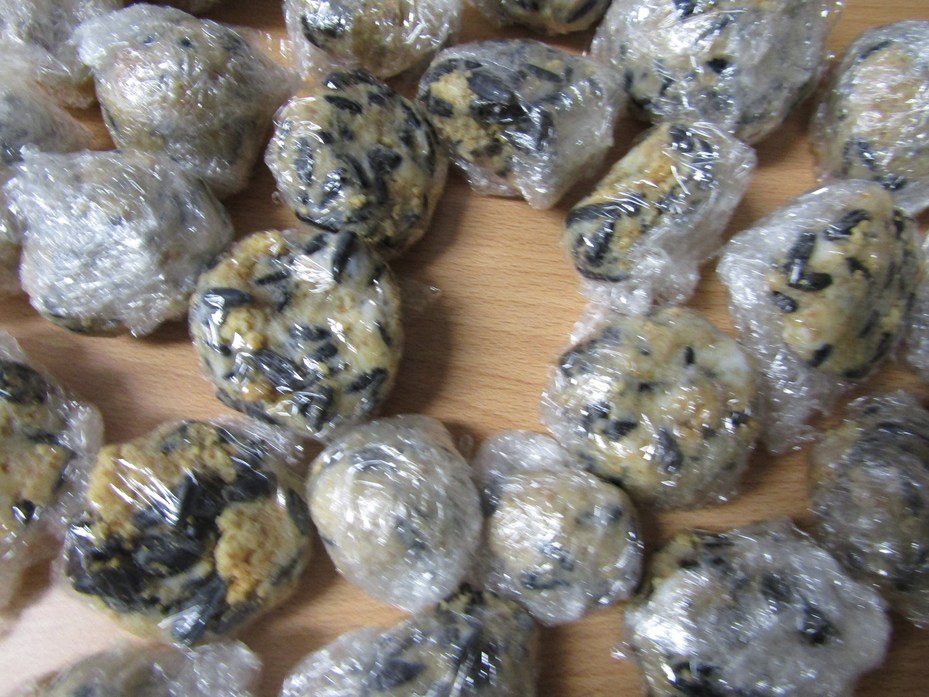 Just a reminder they are not to be eaten by humans!
20.1.17
Welcome to the Spring Term
We have been very busy during our first two weeks back at school. In English we have started to look at the book Coming Home and used it to write our own poems about storms. We have worked really hard to help the reader get a picture in their head to help them have an emotional response to the poem. In Maths we have been working with statistics, producing bar charts and pictograms to show the results of a survey of different colour cars.
Today there was great excitement when we tried different sandwiches and wraps for the start of our design & technology project. We will be making our own items for an indoor picnic trying to use what we have learnt from our Science and Life Skills work to make sure they are healthy.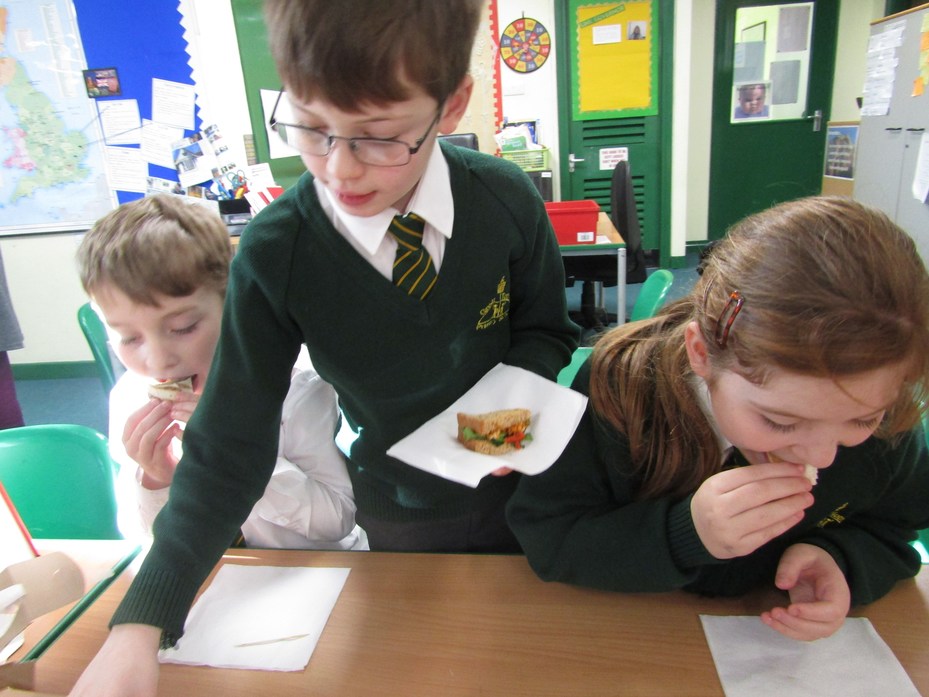 We look forward to sharing more details with you soon.
19.12.16
Click here for our special Christmas message
02.12.16
Design Technology
COMING SOON
Christmas Gift Boxes
We have been working very hard on this project and the products are nearly completed!
English
After lots of hard work we finally completed our stories based on Leon and the Place Between. We surprised ourselves with how much work we had done. Then we shared our books with Year One. It was lovely to show off our work and see how much the younger children enjoyed it.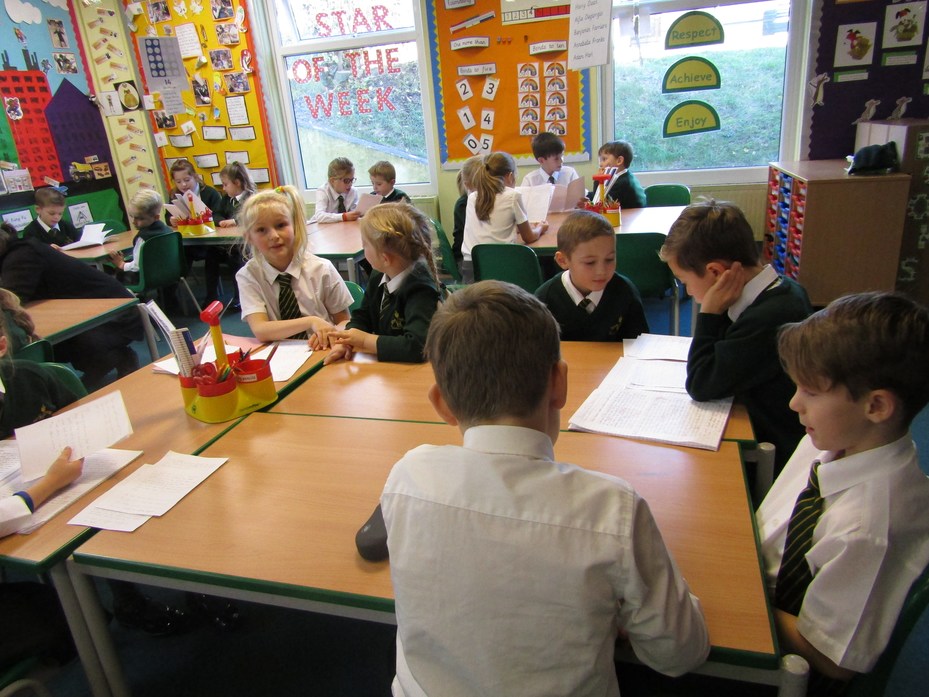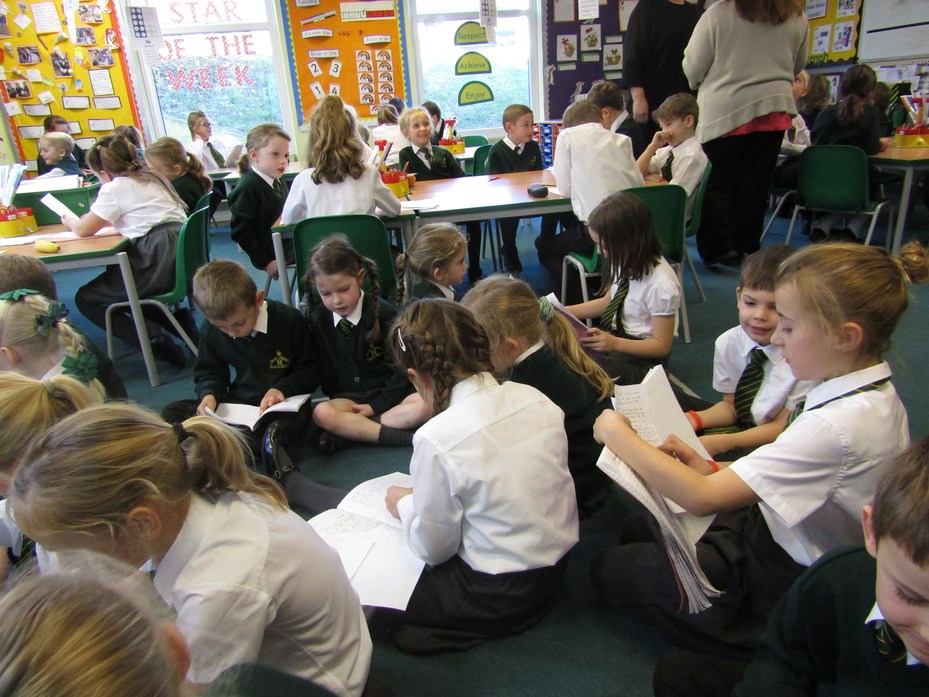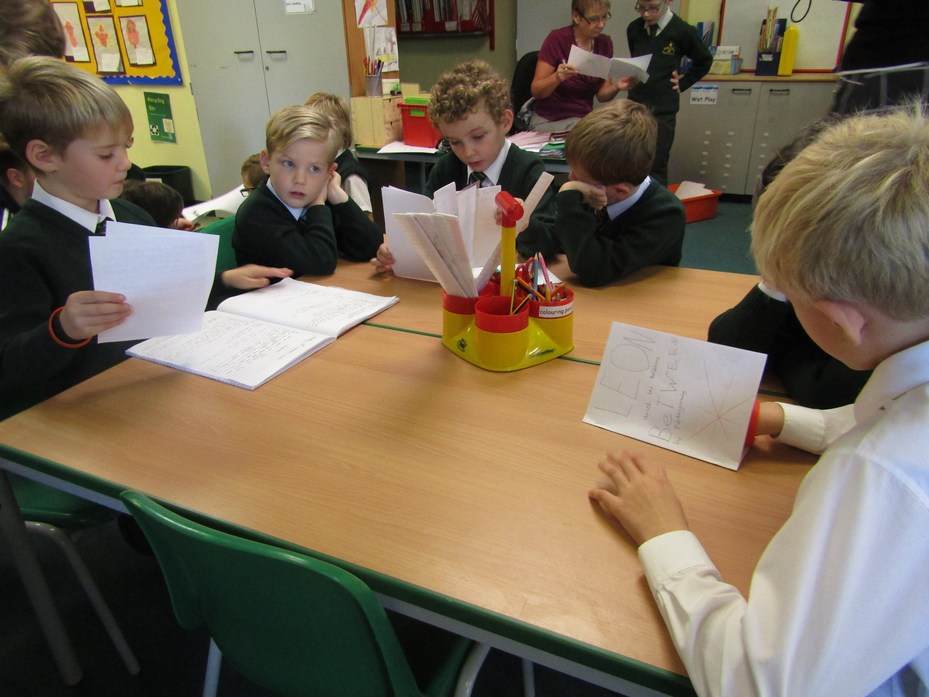 Maths
Last week we were looking at the duration of things. We had great fun estimating and then timing how long it took us to do various activities. For some of us using the stopwatches was tricky. For others it was the estimating that was most difficult.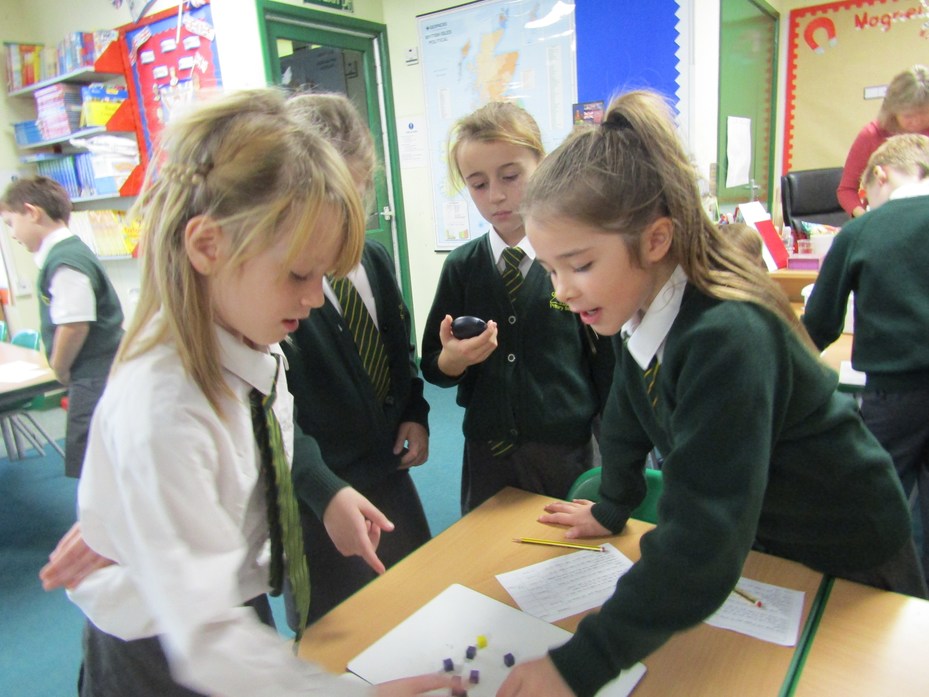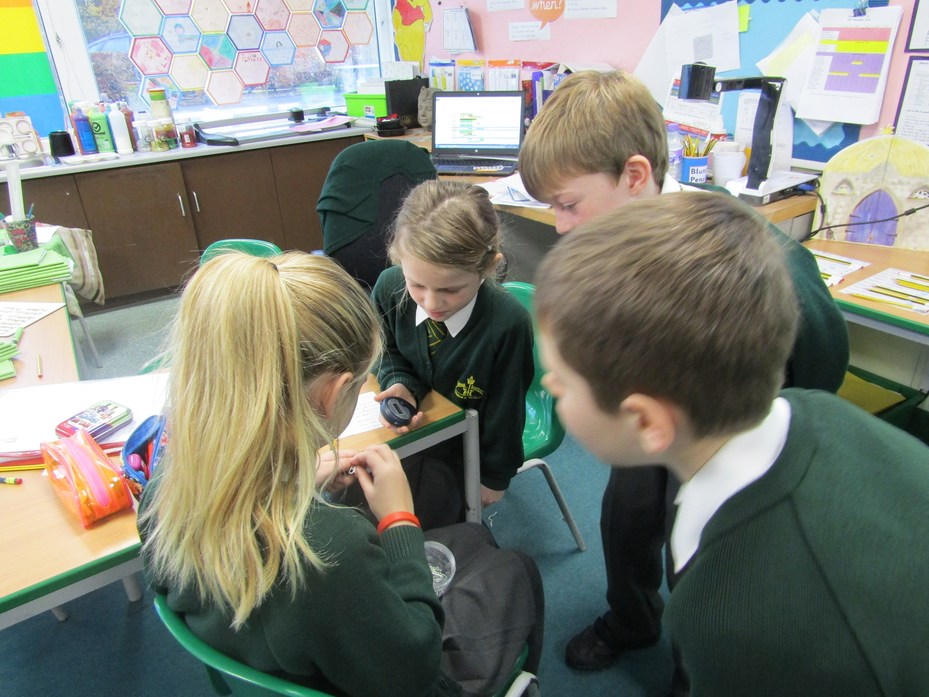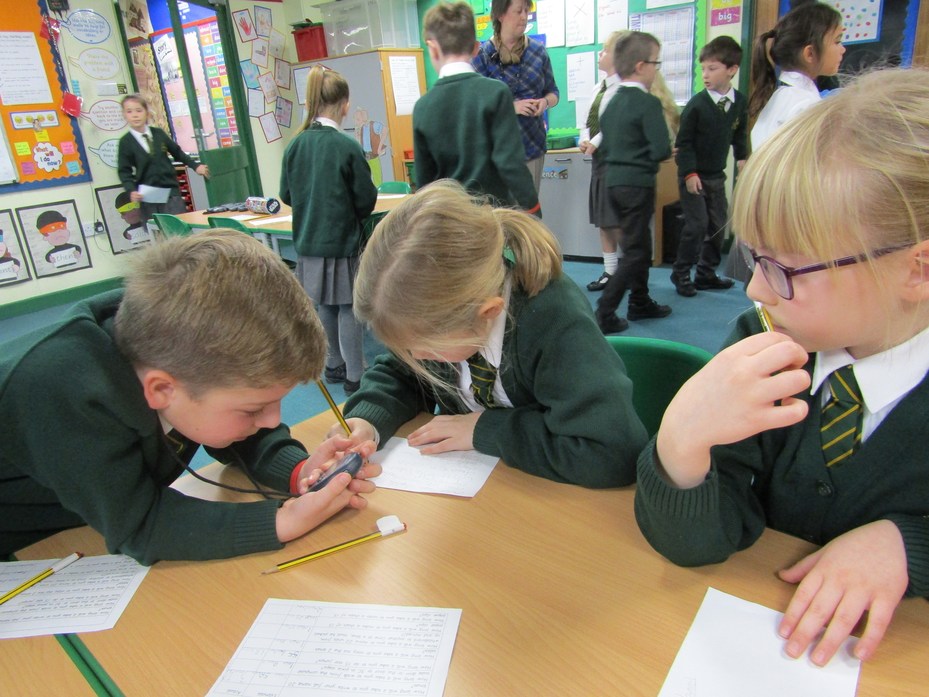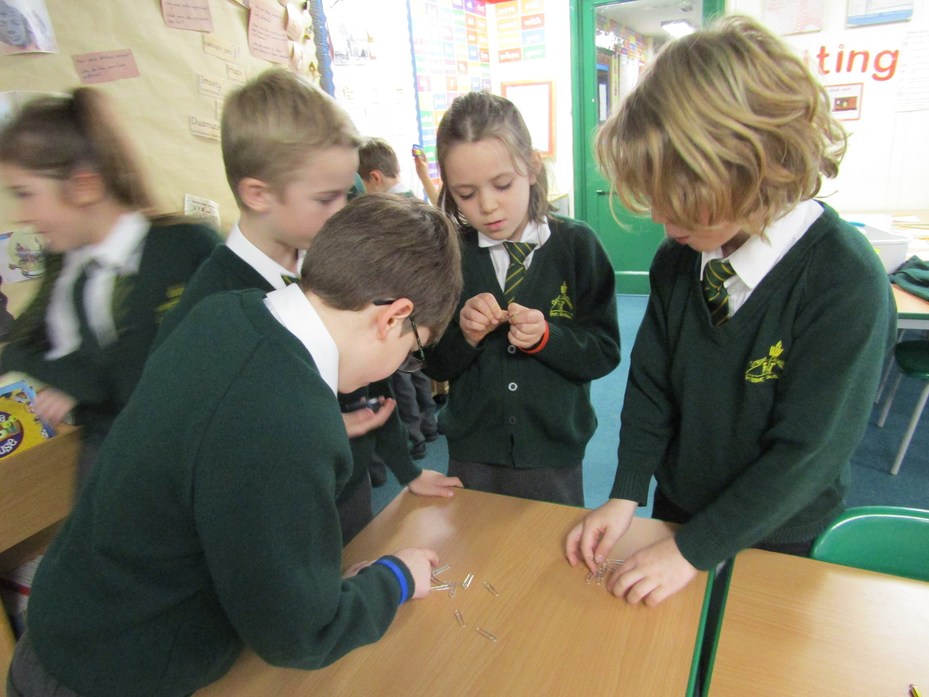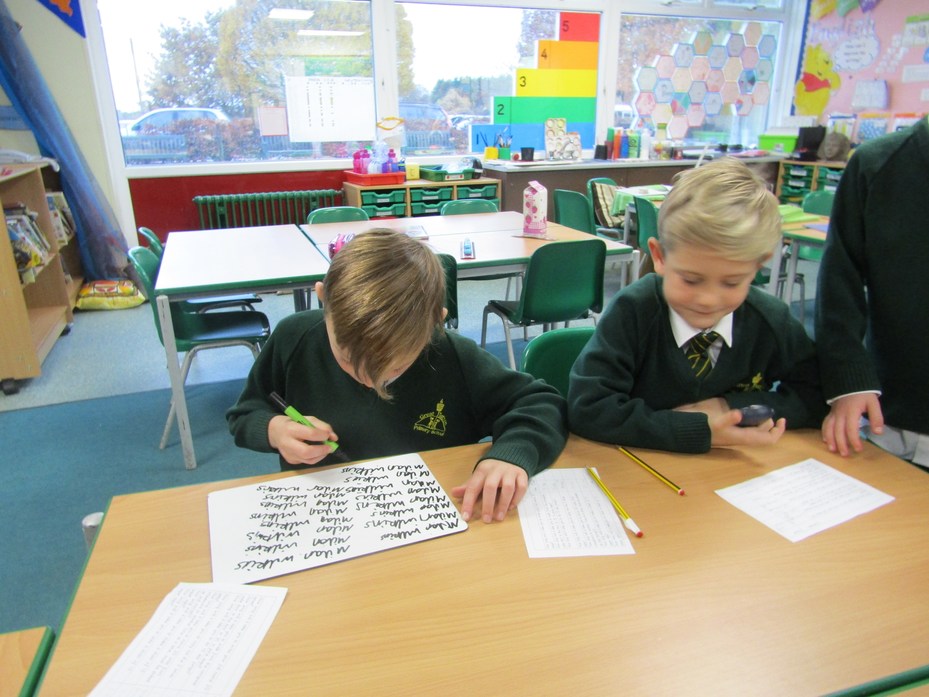 Why not click on the link below to play a game to help with telling the time?
Watch out it gets harder the more you complete!
https://www.gamestolearnenglish.com/clock/
18.11.16
English
We have working on a book called Leon and the Place Between to write our own versions of the story to share with year one. The book is about a boy who goes to a circus with a special magic show. The skills we have used so far are neat handwriting, writing speech using inverted commas, using conjunctions and writing a description. We are confident that year one will enjoy our finished stories.
Maths
This week we have been working on telling the time. We have split into groups to help us achieve in our learning. Some of us have been trying to tell the time to five minutes and some others have been solving problems involving time.
Miss Laycock shared a top tip with some of us to help with remembering to or past the hour.
Draw a clock and put T at the top (to show on the hour)
Write past on the right hand side of the clock
Write to on the left hand side of the clock
Use this when you are finding it hard to remember which is to and which is past the hour.
Design Technology
We began our new project by looking at different boxes that could be used to put a gift in. Then we experimented with ways of strengthening card and making boxes of different shapes.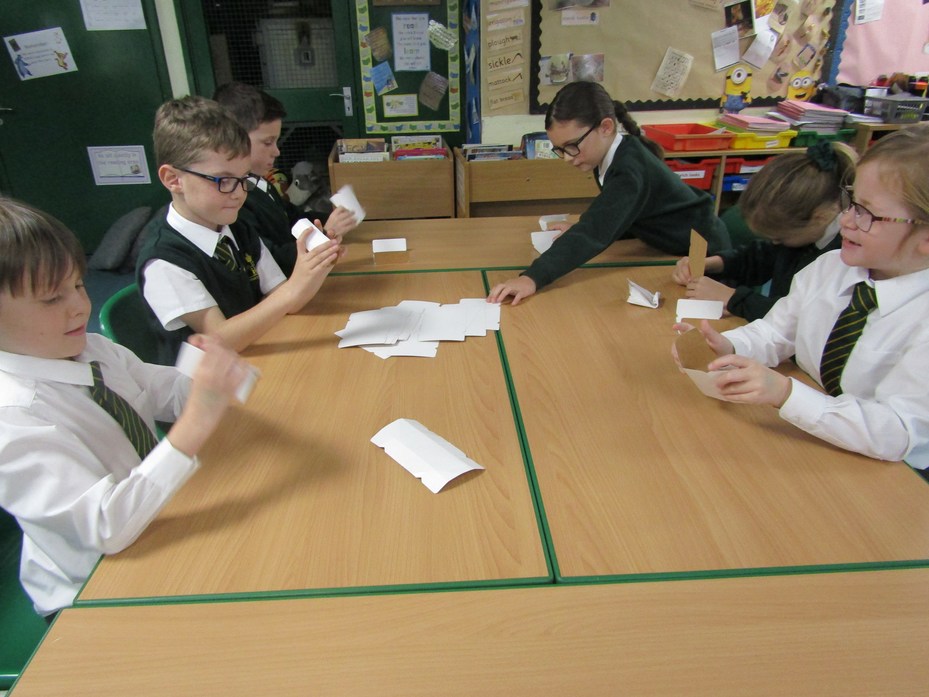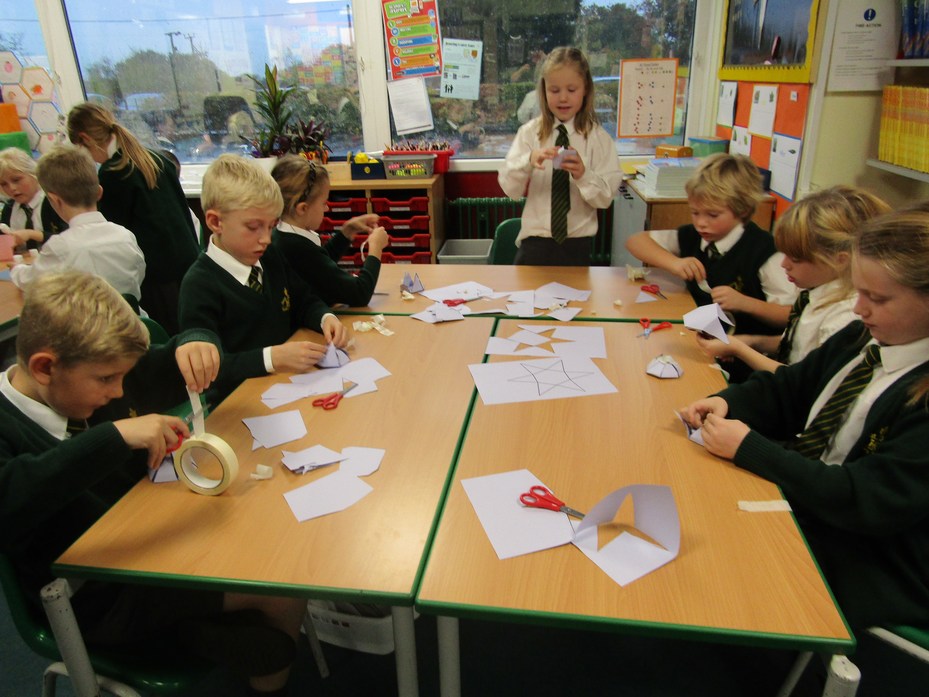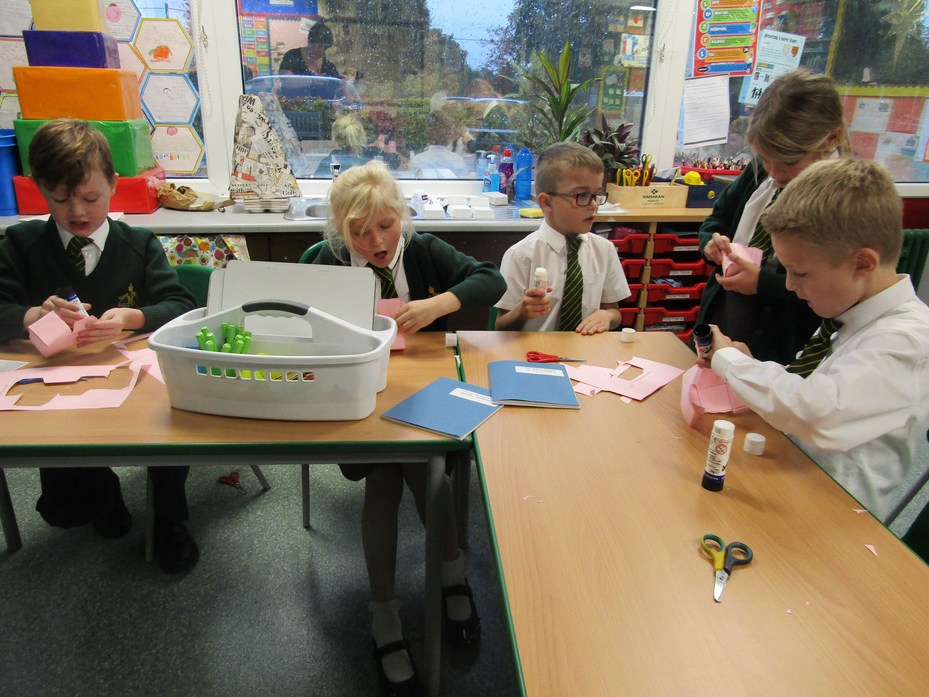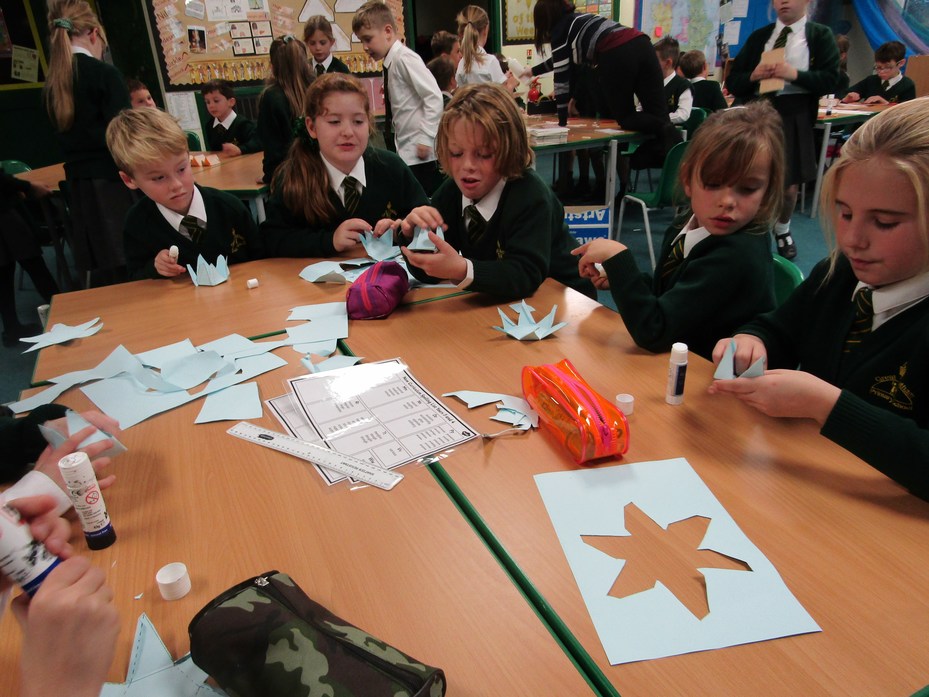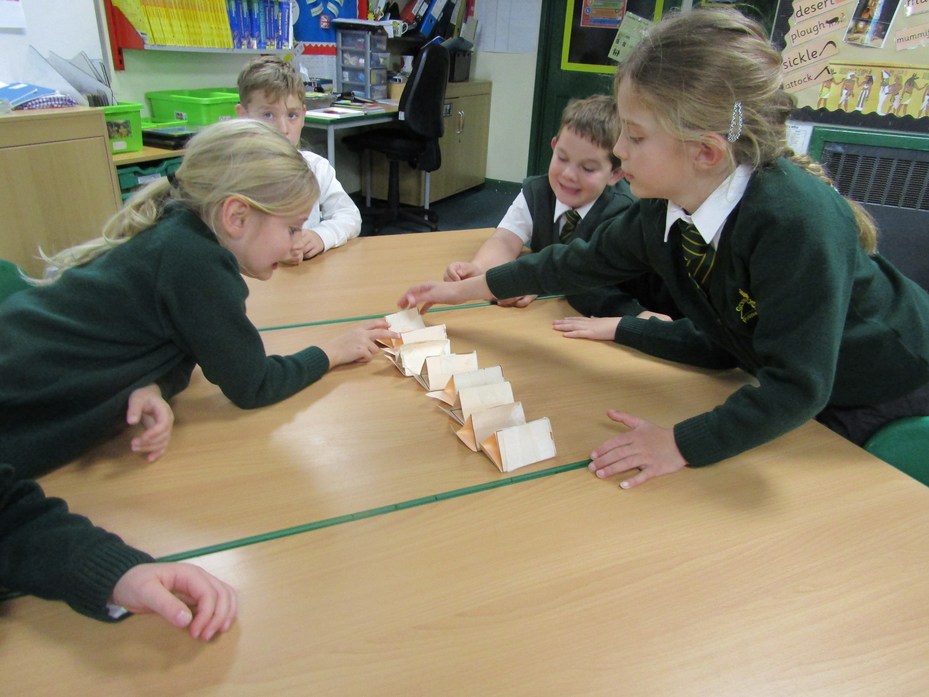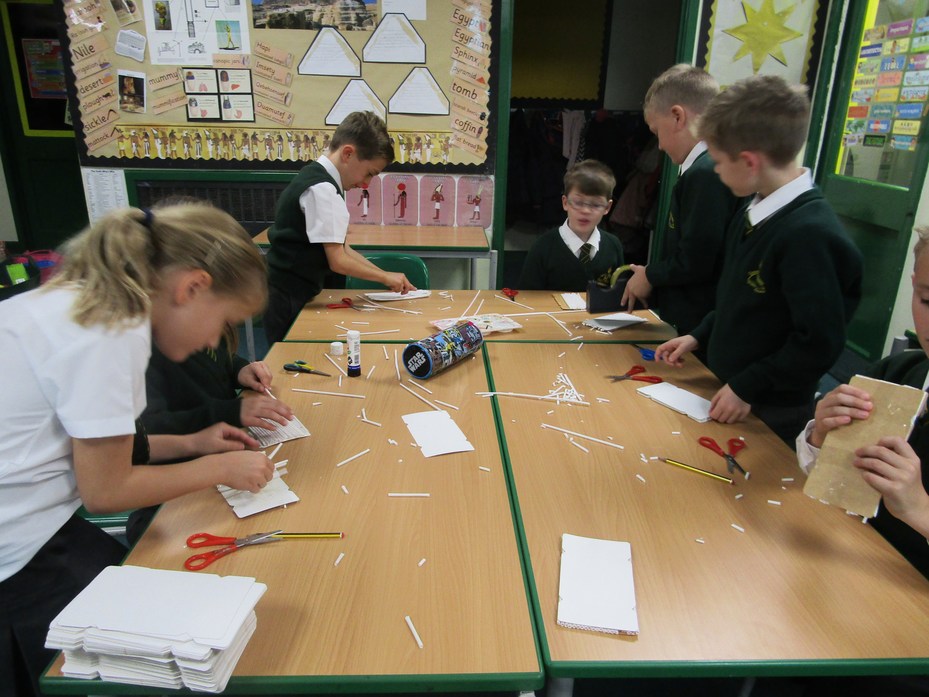 Next we tried cutting various weights of card. One of them was too thick for scissors so Miss Coulson taught us how to use a craft knife. It was fun but tricky to do as you had to press quite hard.
Aliyah, Finley, Bethany & Erica
13.10.16
Poetry
We have been reading, performing and writing poetry over the last two weeks having had a mysterious pack of poems delivered. Our poems have been inspired by our Egyptian topic.
As part of our work we have tried to improve our performance. Although this is not about Egypt we enjoyed getting stuck in. You can see our final performance by clicking the link below.
7.10.16
Church Visit & Team Day
We have been very busy in year three over the last couple of weeks. Here are some of the things we have been up to.
Completing a maths challenge in our teams. Lots of us got there in the end because we persevered!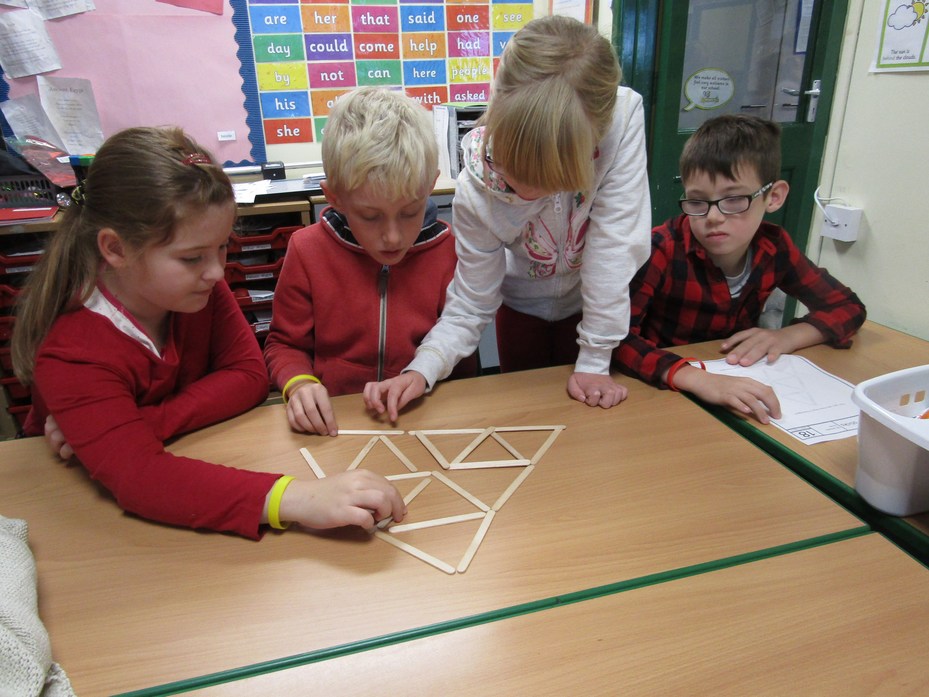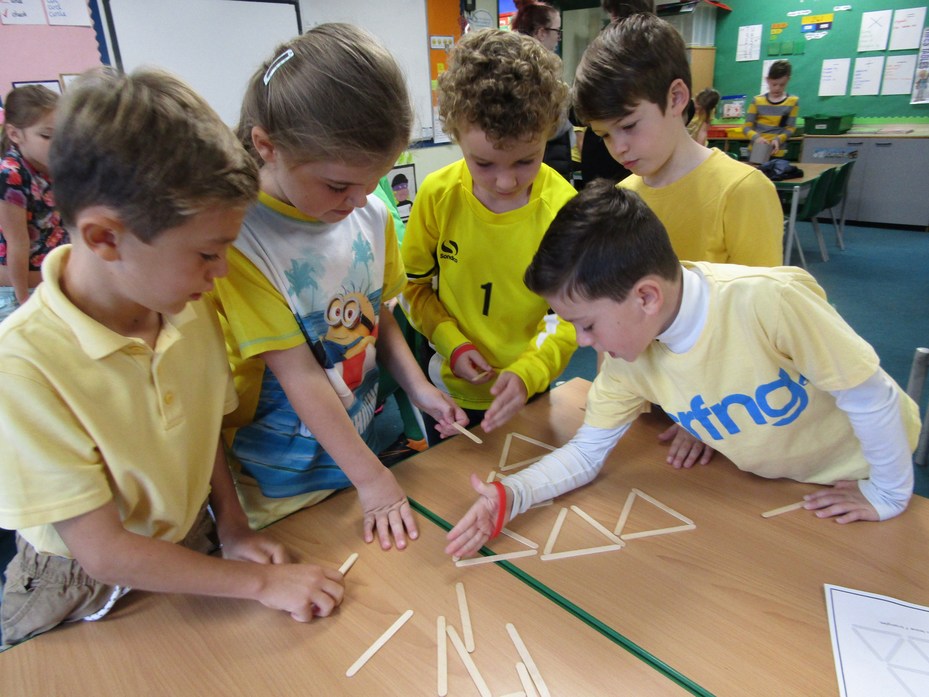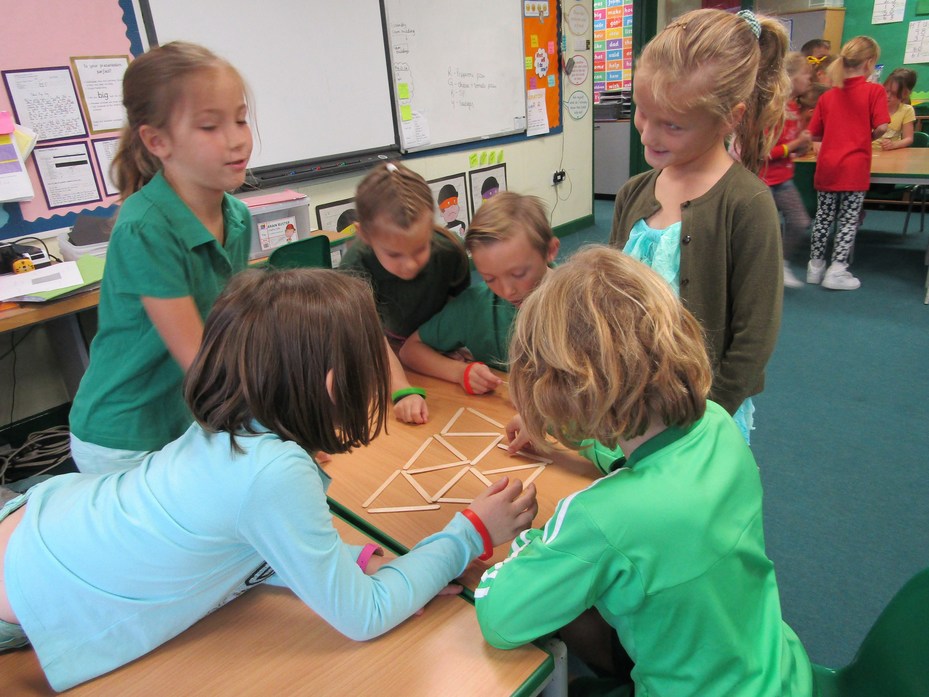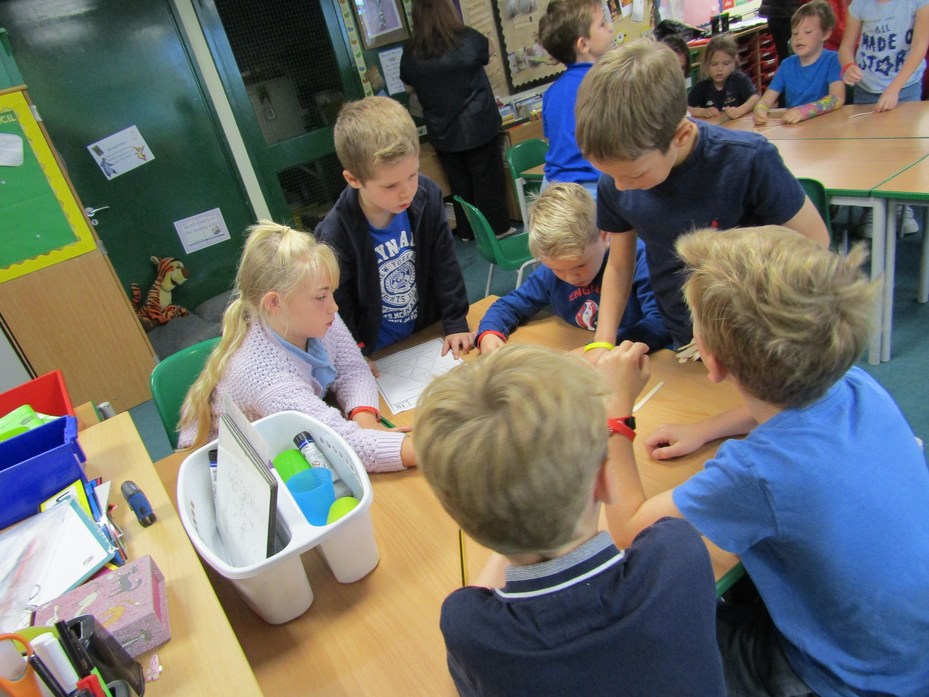 We also tried to complete jigsaws in groups with no talking, no indicating and without taking pieces from each other. People had to give pieces to us to help us out! It was complicated because we had to go and search for pieces that were needed on other tables. We really got stuck in and it was fun.
On Wednesday 5th October we went to St. Peter's Church. We all walked together and the weather was bright and sunny. When we got there we sat down on the pews and listened to the vicar who told us all about the church. After that we had to complete a sheet and draw pictures of what we could see. We all had a lovely time. Thank you to Jonathan and everyone that helped us.
By Aimee & Lucas
Some of us even got to ring one of the church bells!
In class we have been learning how to play tuned musical instruments, developing our understanding of how to use watercolours and designing a reflective jacket to keep a cyclist safe on the roads at night.
19.9.16
Totham's Got Talent Auditions
On Friday we held our auditions for our Totham's Got Talent show on Friday 30th September. Many of the children shared their talents and everyone enjoyed the show. The children then voted for their favourite acts to take part in the final event. Well done to all those that took part and thank you for a lovely afternoon. We look forward to seeing the finalists on the performance night.
13.9.16
Notes & links from welcome meeting with parents
Thank you to those parents who attended the meeting this afternoon. We hope the information we shared was useful. For any that weren't able to make it, please click below for the handout which includes some useful links.
Useful times tables sites
www.topmarks.co.uk/maths-games/hit-the-button
9.9.16
Welcome to Year Three
We have had a busy week or so settling into our new classes and the Key Stage Two playground. We have written our My Plans and set our learning goals for the year. We are looking forward to sharing some of our work with you shortly.