Sports Day 2018
What a wonderful day all round! The weather was incredibly kind to us, in fact a bit of a scorcher. The children, as usual, were incredible throughout the day. Teamwork, encouragement and smiles all round.
Key Stage 2 children enjoyed the morning session with a series of activities first thing where house teams competed against each to win the sports day cup. Following this were the competitive races where those who wanted to dug deep to make it to the end as fast as they could; firstly the heats and then the finals.
The winners were as follows:
Year 3
Boys: 1st Harrison, 2nd Kayden, 3rd Albert
Girls: 1st Calli, 2nd Georgia, 3rd Molly
Year 4
Boys: 1st Ethan, 2nd Oliver S, 3rd Milan
Girls: 1st Jessica L, 2nd Annie, 3rd Phoebe
Year 5
Boys: 1st Billy, 2nd Fred, 3rd Charlie B
Girls: 1st: Saski, 2nd Jessica F, 3rd India
Year 6
Boys: 1st Samuel, 2nd AJ, 3rd Jack
Girls: 1st Amy, 2nd Imogen, 3rd Jess Pu
Congratulations to the winners and well done to all of those who took part.
And the KS2 winners were...Maple.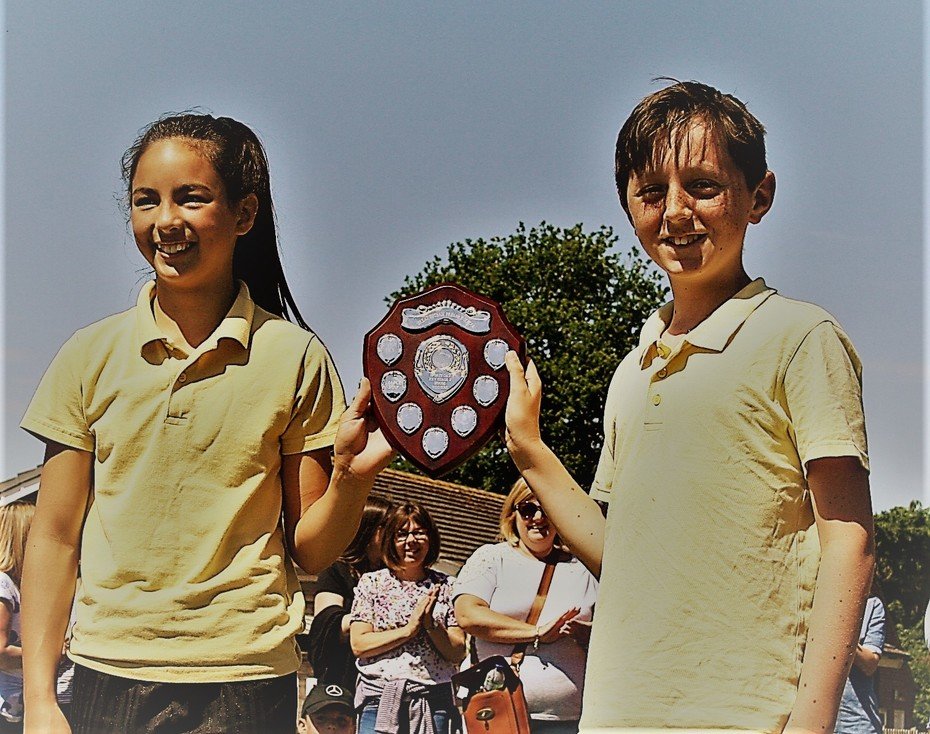 The Key Stage 1 children had a lovely time during the afternoon sun, competing in their teams for points for their house. From the sack race to the egg and spoon race, there were points to be won everywhere - and there were lots of smiles while doing it!
The children were supported by some members of our Year 6 classes. We were incredibly proud of how well the Year 6 carried out this role, supporting, cheering on and encouraging younger children. Thank you to all of you who noticed how fabulous they were and let us know.
And the KS1 winners were...Willow