School sports spring 2018
Year 3/4 Mix-Up Dodgeball
Mr Quilter had the pleasure of taking 11 children to a dodgeball tournament. Lots of people were keen to attend and volunteered so the lucky few who were selected at random had a great time. Each student was placed in a team with other schools rather than playing as a school team. This is one of the many initiatives being trialled across the local Maldon schools to use sport for enjoyment and making friendships rather than being competitive! Of course, as the games commenced everybody wanted to win!
Well Done Willow!
After another fabulously organised Inter house tournament by the Year Six House Captains we are pleased to announce that Willow won the Year 3/4 Tag Rugby contest. Each house team played each other across a week of lunchtime knockout fixtures. Watch out for the Summer Key Stage one event!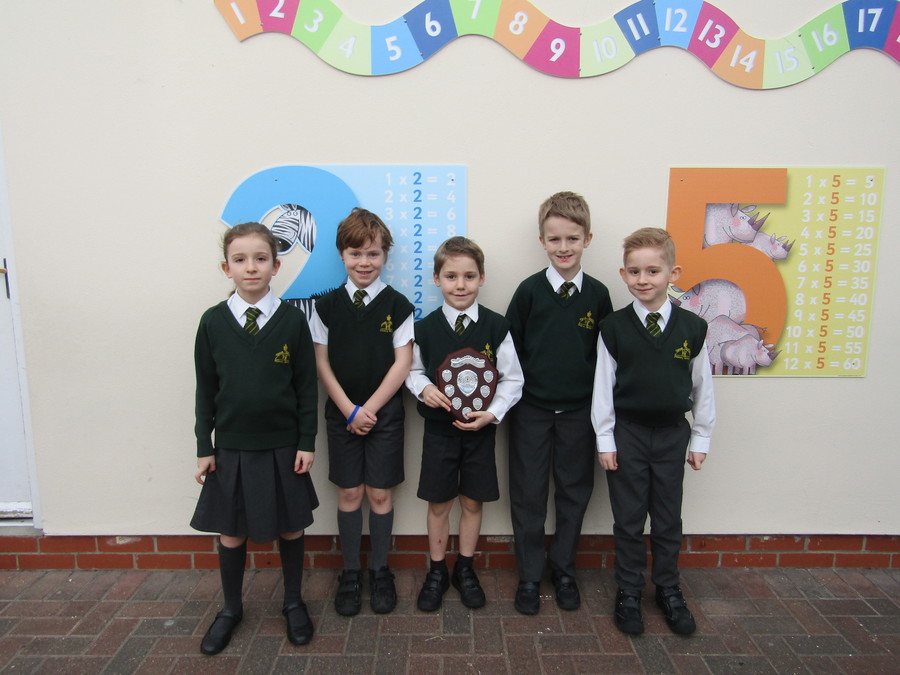 Tag Rugby 5/6
At the start of the term, we took our Year 5/6 tag rugby team to play a tournament at The Plume Academy. The children played 5/6 games against other schools, due to their fantastic team work they were undefeated. The children were brilliant, they showed good sportsmanship throughout and enjoyed playing together. As the team did so well at this tournament they will move into the next round and go to play at Colchester.
Trampolining and curling festival
On Thursday 8th February, we took five Year 2's along to a trampolining and curling festival held at The Plume Academy. The children had the opportunity to have a go at these different sports, they had half an hour on the trampolines, where the very helpful year 10 students showed them some new moves and put together a few routines for them to have a go at.
For the next half an hour, the children had a go at indoor curling (no ice was involved). The children had three different games to play were they had to try to roll their colour onto the target or through cones to score points for their team. They had a great time and were very enthusiastic and great representatives for Great Totham.
Football tournament
On Thursdays 22nd February, we took two football teams to play a friendly tournament against other school around the area. As there was a great turn out for this tournament, it was split into two groups, each of which had 5 teams in. Both teams played brilliantly (especially as they had never played as a team together before) they showed good sportsmanship to the other players and schools.
Team 1 came forth in their group and the team 2 came 1st in their group, which meant that they then had to play against the team that came first in the other group. This was a really tense match and it went to penalties at the end. Each team had five shots. The other team went first. Our goalie did a fantastic job and saved three out of the five goals. Our team also did brilliantly and scored three out five! Which meant they came home victorious.
Really well done to both teams. It was a lovely event, we had lots of fun and the sun even came out for us!
Colchester Tag Rugby Tournament
Thursday 7th March, our rugby team went to Colchester to play in a tournament to see if we could qualify for counties. Our team played fantastically and I am very proud to say we were undefeated! Which means we are through to the next round. Our rugby team will be heading off to Southend next Thursday. I really enjoy these events and it is great to see our children so proud of themselves and having such great sportsmanship skills.
We have also recently purchased new kit for our sports teams, here is a picture of our Rugby team looking very smart in theirs.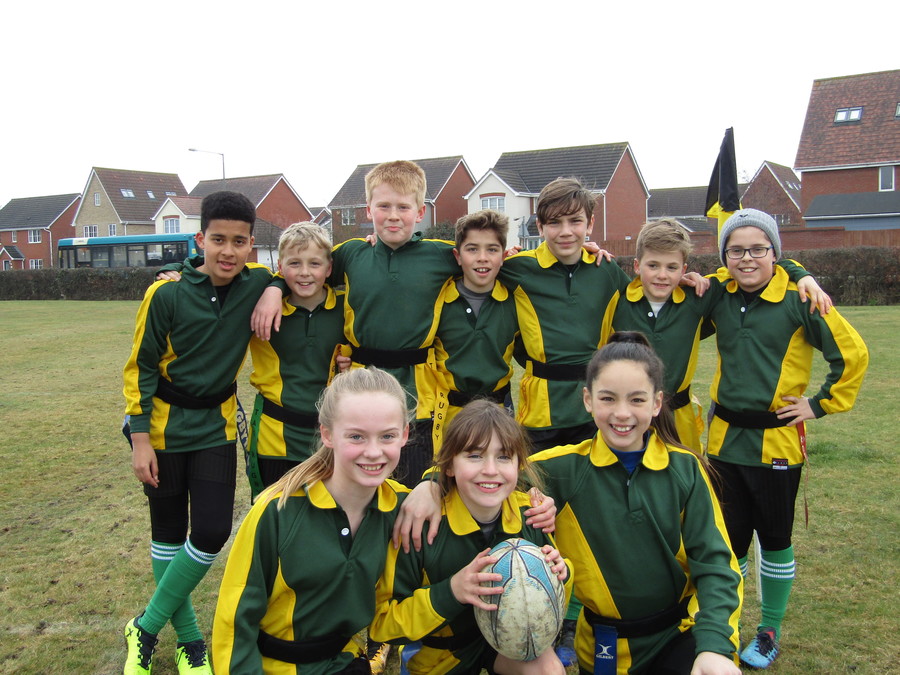 Futsal Festival
On Monday 12th March we took a group of 14 girls to take part in a Futsal festival at Essex University, organised by representatives from Wildcats. Whilst there our girls learnt a few skills, tactics and rules of the game and then took part in a fun tournament at the end. There were lots of smiles all afternoon.