Essex Swimming Gala
At Chelmsford Riverside a few children competed in a swimming gala and did really well! We placed in a number of races and finished fourth overall. This was an excellent result as the other teams in the competition were all schools with 20M pools that are used all year round.
Quad Athletics County Finals
The children had to compete in sprinting, jumping, throwing and long distance running hosted in Basildon. They all did an excellent job with a few of the children managing to win some of their events! Thank you to all the parents that came and showed their support on the day as this really helped to motivate the children to perform to their best. Well done children.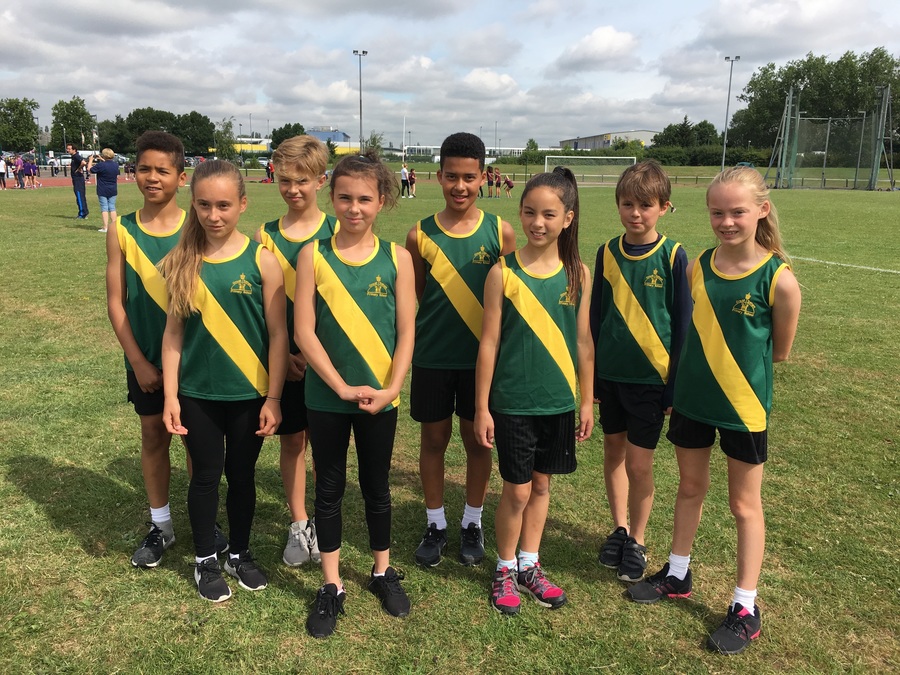 Year 2 Cheerleading Festival.
A selection of children from Year 2 had the chance to attend a cheerleading festival at the Plume - they all had a great time!
Year 4 Table Tennis Festival
Children from Year 4 were given an opportunity to try a sport not available to them at primary school, they all played table tennis and enjoyed the afternoon out.
Friendly Fun with Maldon Wentworth and Maldon Court
Year 2 had an exciting time in Maldon playing rugby and meeting new friends. Friendly games were organised for our KS1 children, the children were all mixed up and introduced to Tag Rugby whilst playing with pupils from other schools
Tag Rugby County Finals
County finalist and a respectable top ten finish! Well done team, as it was a Year 6 event and our team were mainly Year 5's we look forward to continued success next year. Thank you parents for your support too!
Girls Football Tournament.
With 1st, 3rd and 6th place, the girls did themselves proud. They attended a great event at the Plume competing against other local schools and had a wail of a time.
2nd place in the Year 5 and 6 Football Tournament
A fantastic effort from all the children today finishing in a respectable 2nd and 5th place. Not only did both teams show good team spirit but they also showed a lot of respect towards their opponents and the match officials before, during and after the game!
Thursday 20th April
Inter-house Hockey tournament-Oak Win!
An exciting encounter between Oak and Maple today. Oak were victorious overall by winning both the match and the dribbling exercise, however both teams competed well and tried their best.
Success at athletics!
There were lots of amazing performances to celebrate at the quad athletics competition today held at Maldon Plume Secondary School. Years 3 to 6 boys and girls all had to compete in events such as long distance running, throwing, sprints and standing long jump. Hats off to every single pupil today as they all performed to their best ability; with lots of them beating their personal bests and winning certificates and medals.
Kwik Cricket
17/5/17
This week some of the children competed in a Kwik Cricket tournament held at Plume Secondary School. The children tried their hardest and finished in a respectable 3rd place. Well done to all the children that competed who showed good teamwork throughout the tournament.
You may also want to check following links: