**Scroll down to see our most recent success and how the children enjoy participating in events around the local area**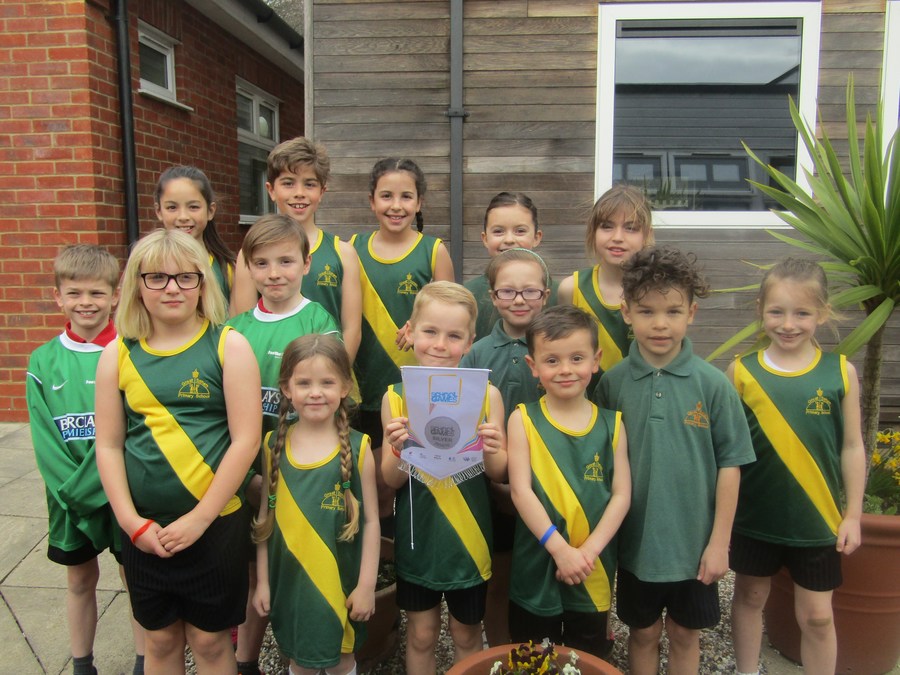 HOT OFF THE PRESS!
November 2016
Great news! The school has just been awarded a silver kite mark in recognition of our hard work around sport and our sporting achievements. This kite mark involved a lot of hard work from children, staff and parents but, together, we did it. When we receive the physical award it will be proudly displayed in our trophy cabinet - please look out for it next time you are in school.
Without the support of the whole school community, from parents travelling with the children and supporting them at events ,to staff providing a variety of opportunities, we would not have gained such a great accolade. Of course the children have benefited from all this hard work and we thank you all.
Year 5/6 Friendlies against Wentworth Primary School
After the success of the Year3/4 evening at Wentworth it was decided by both parties to extend this to Years 5/6. The games were both evenly matched and all the children had a great time. It was a chance also for some of the children who missed out on playing in the tournaments (as we are limited on the number of teams we can enter) to get a game - some fresh faces in the teams were a welcome sight. In the Spring Term, when the light gets a bit better, we are looking forward to offering more children the opportunity to play sports in the community against other local schools.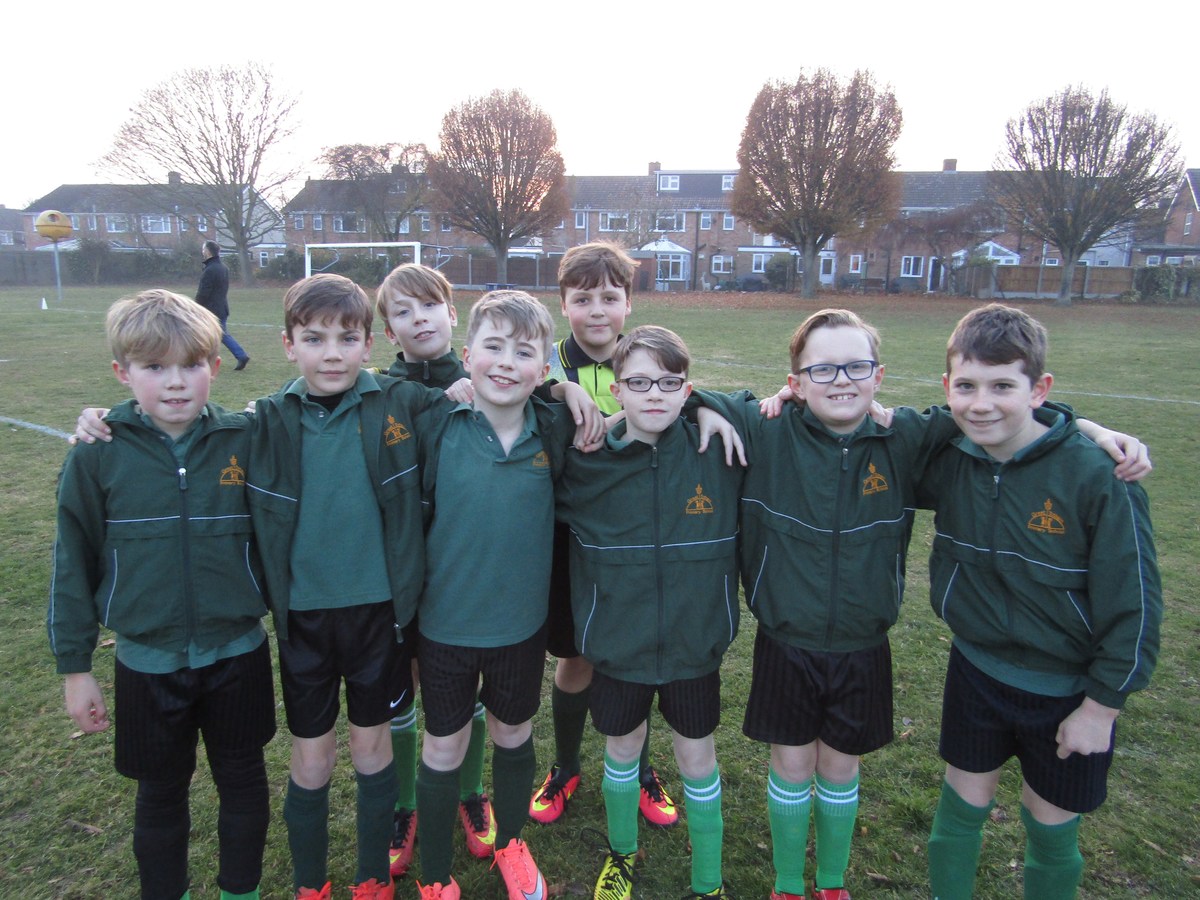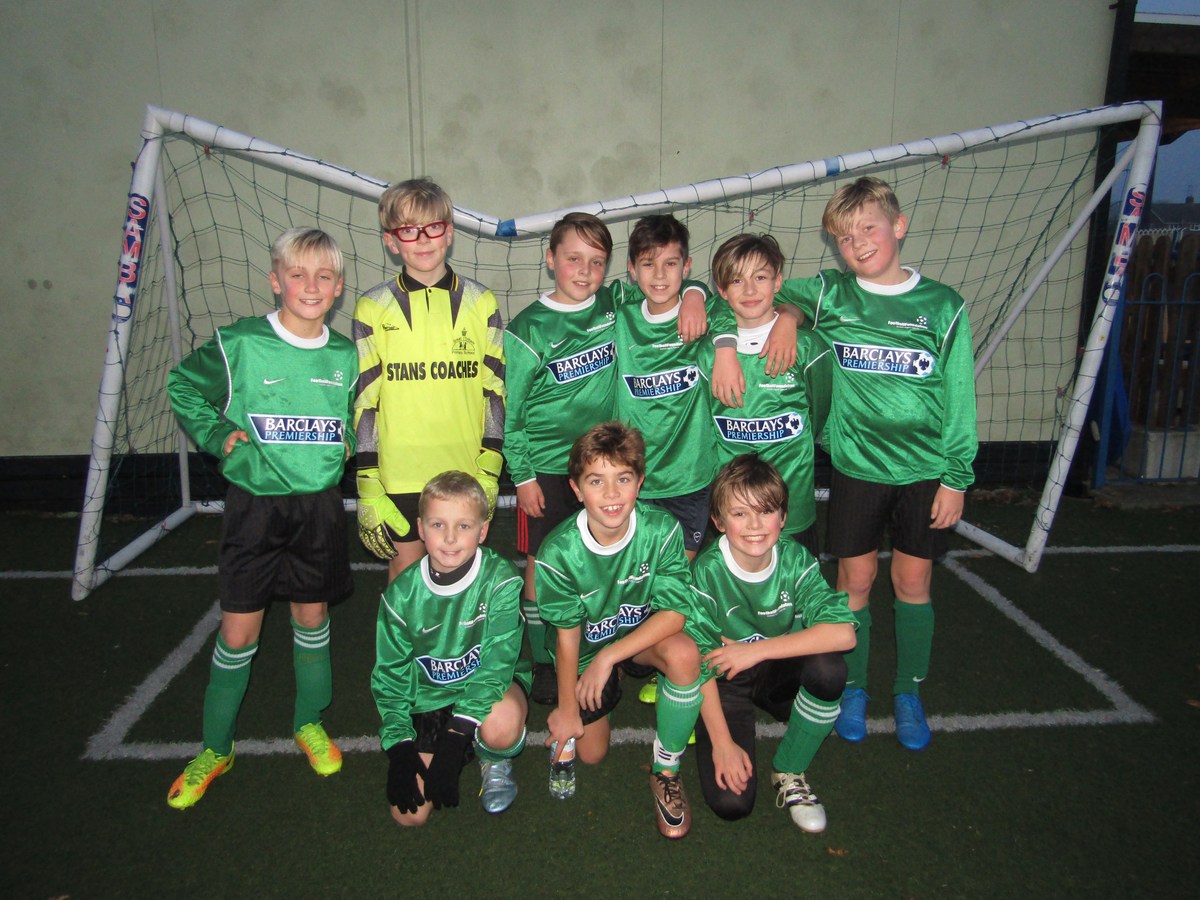 Year 1/2 Three Tees Cricket Fun
On Tuesday 29th November we hosted Maldon Court School for an evening of cricket. The format was new to the children so we all got stuck in and had a blast!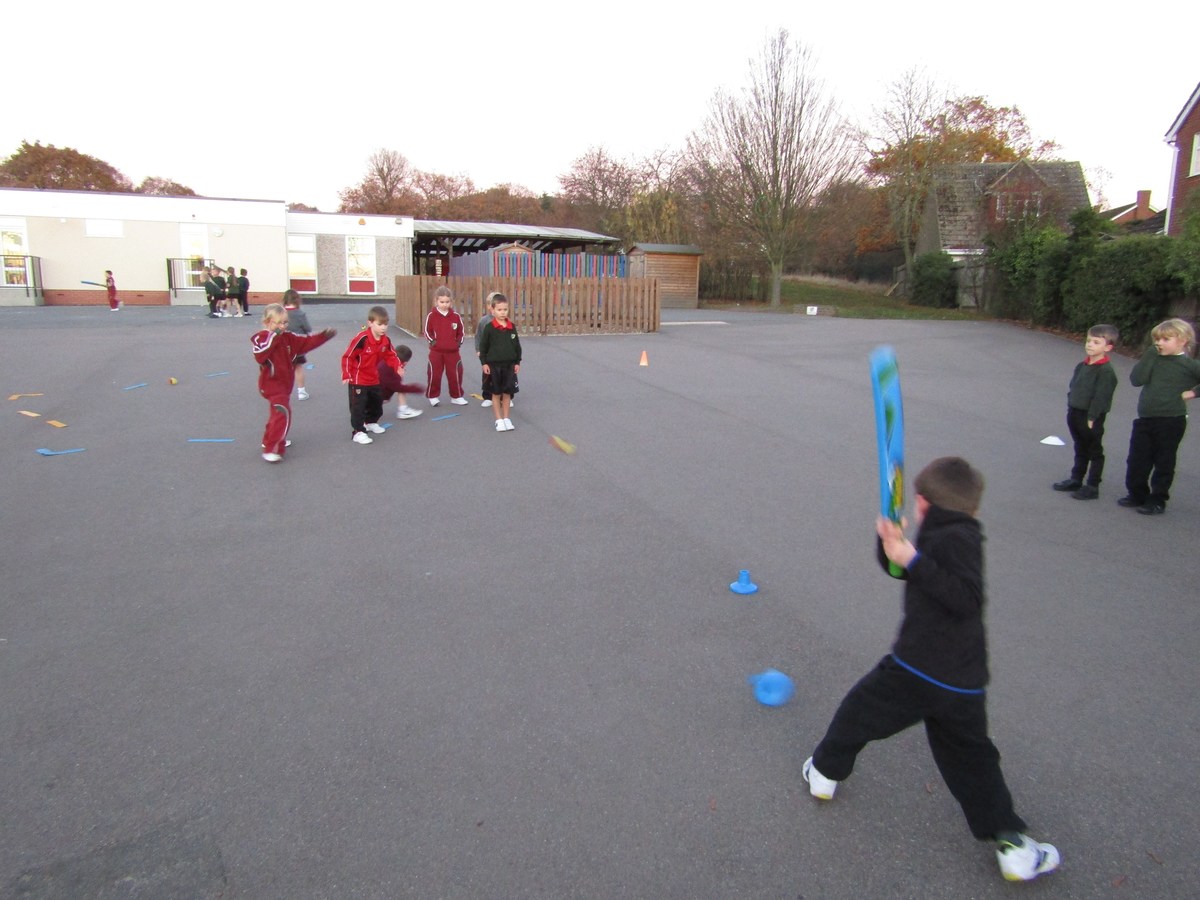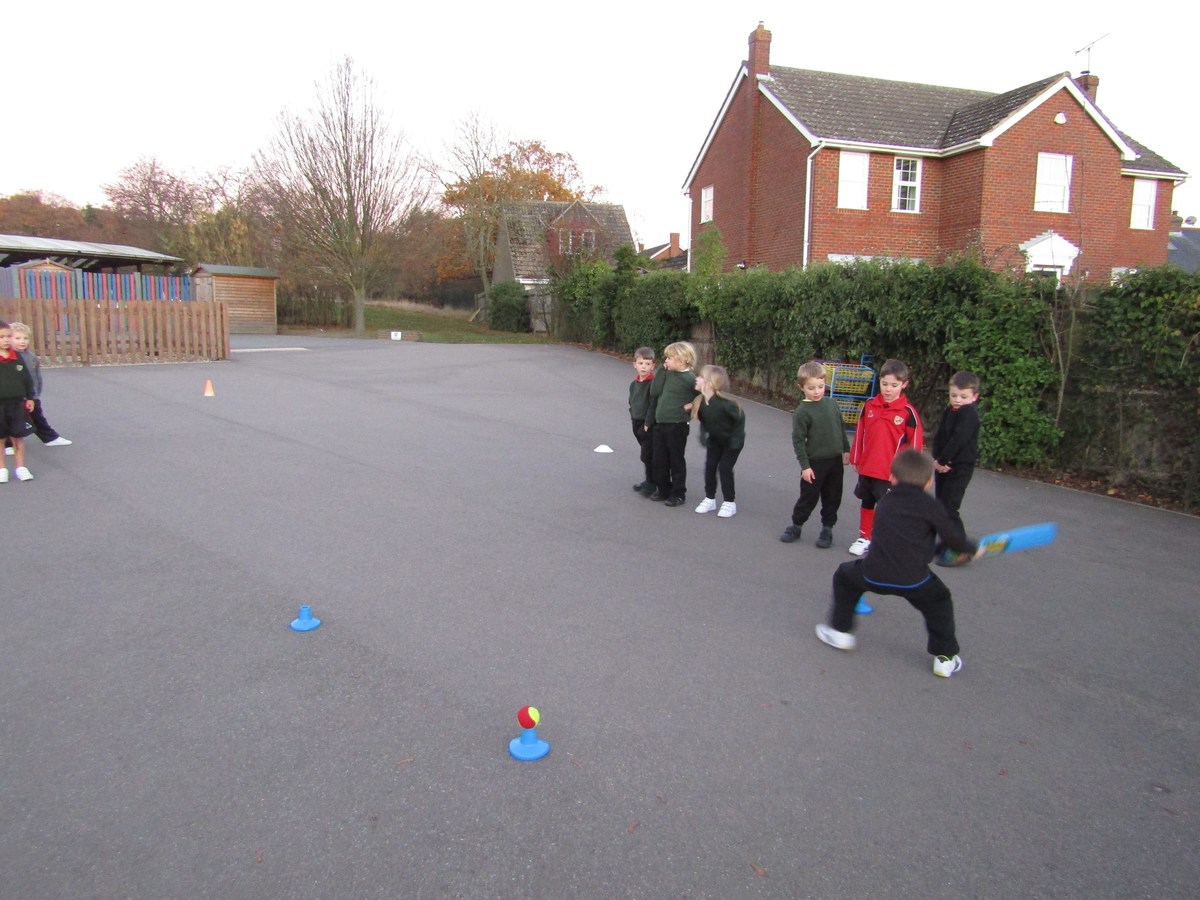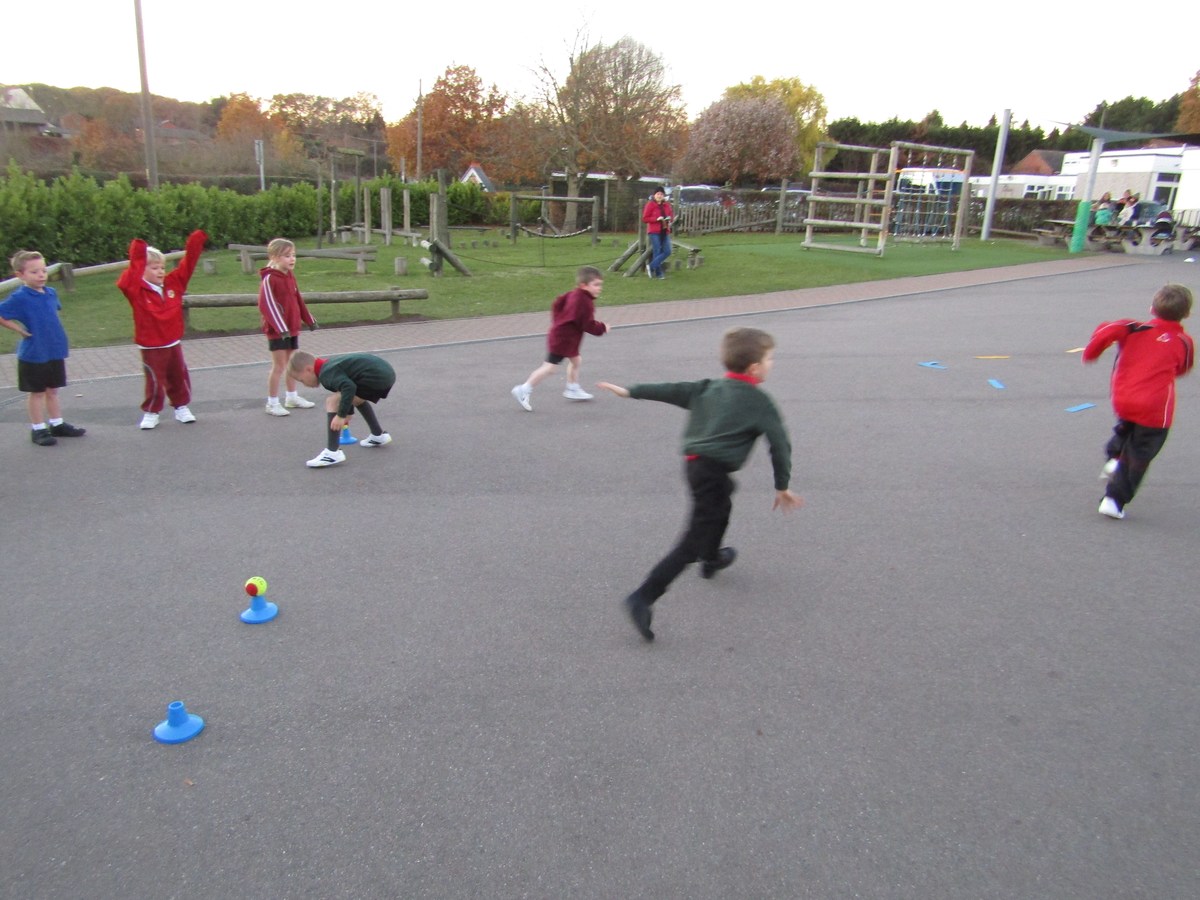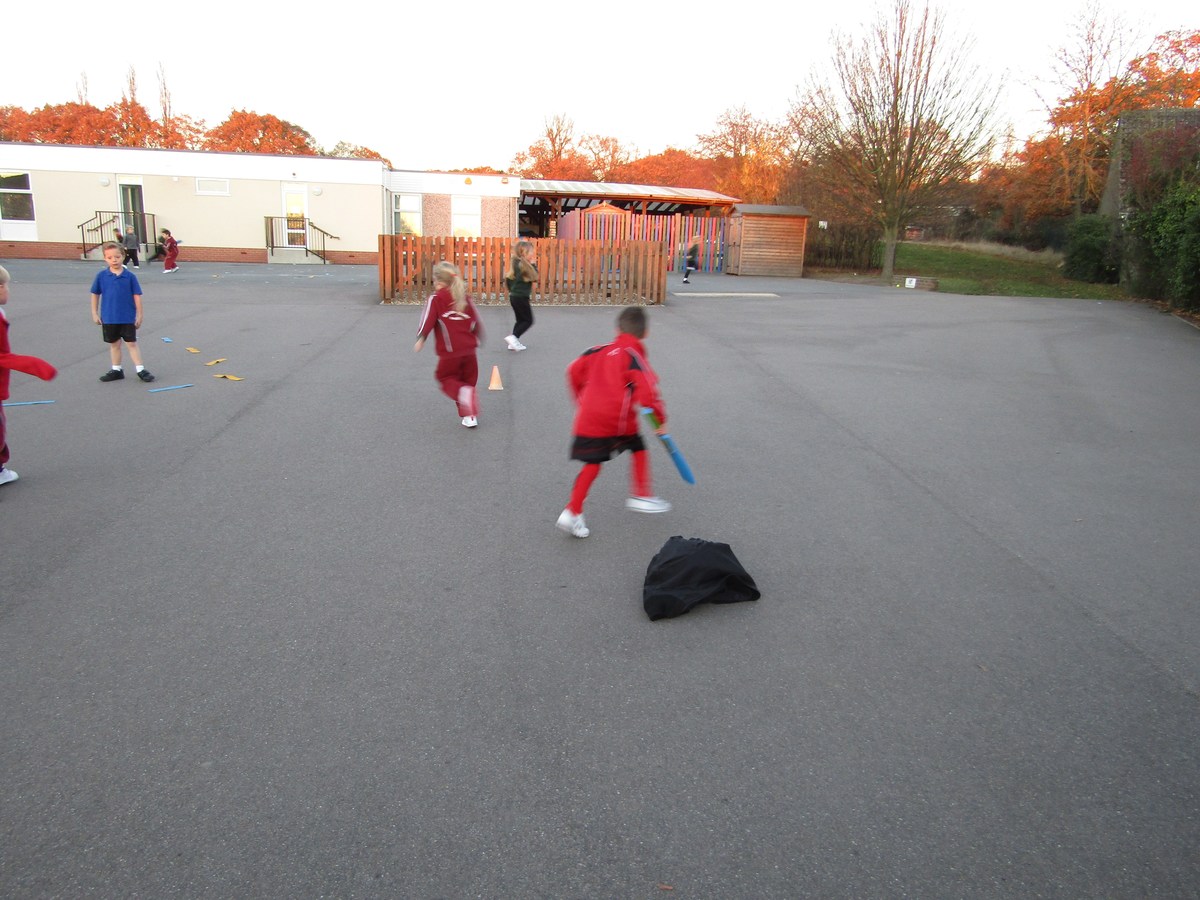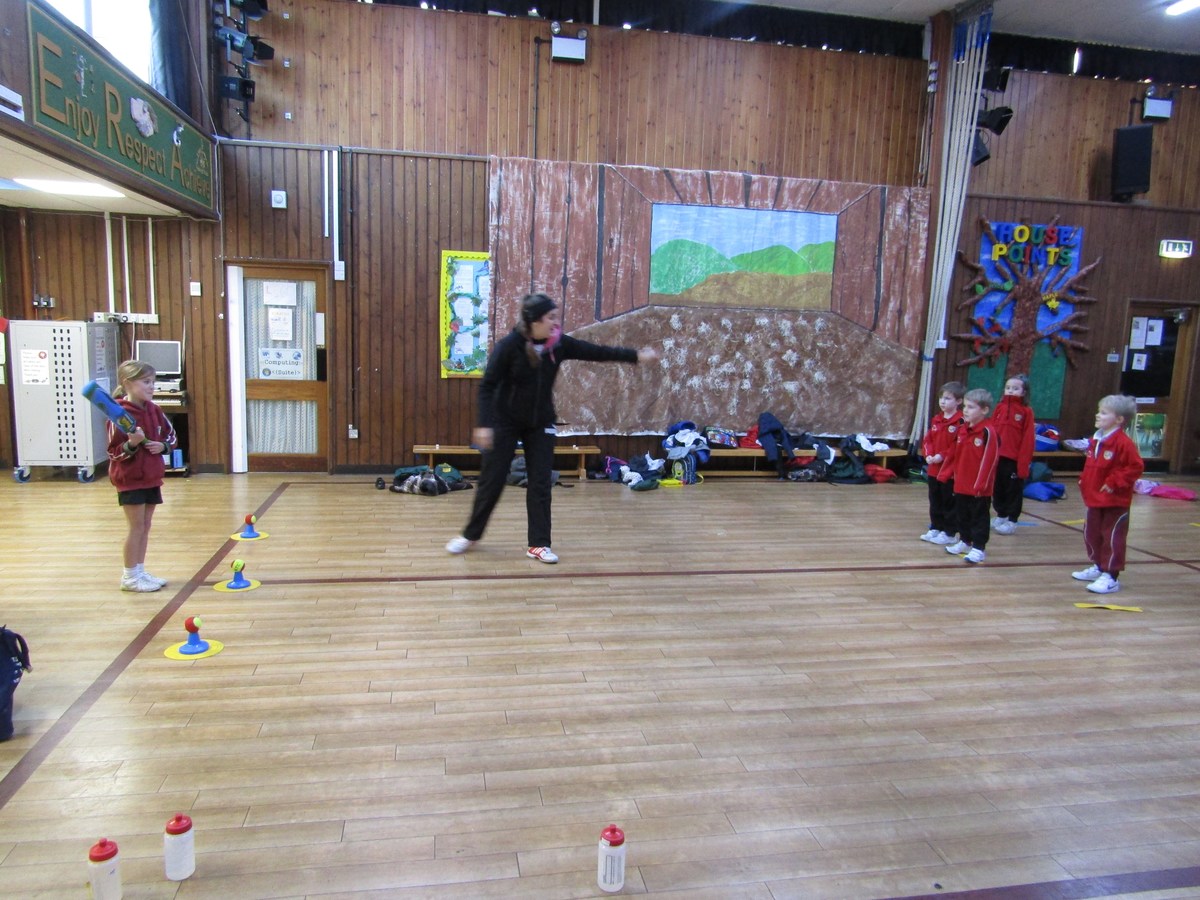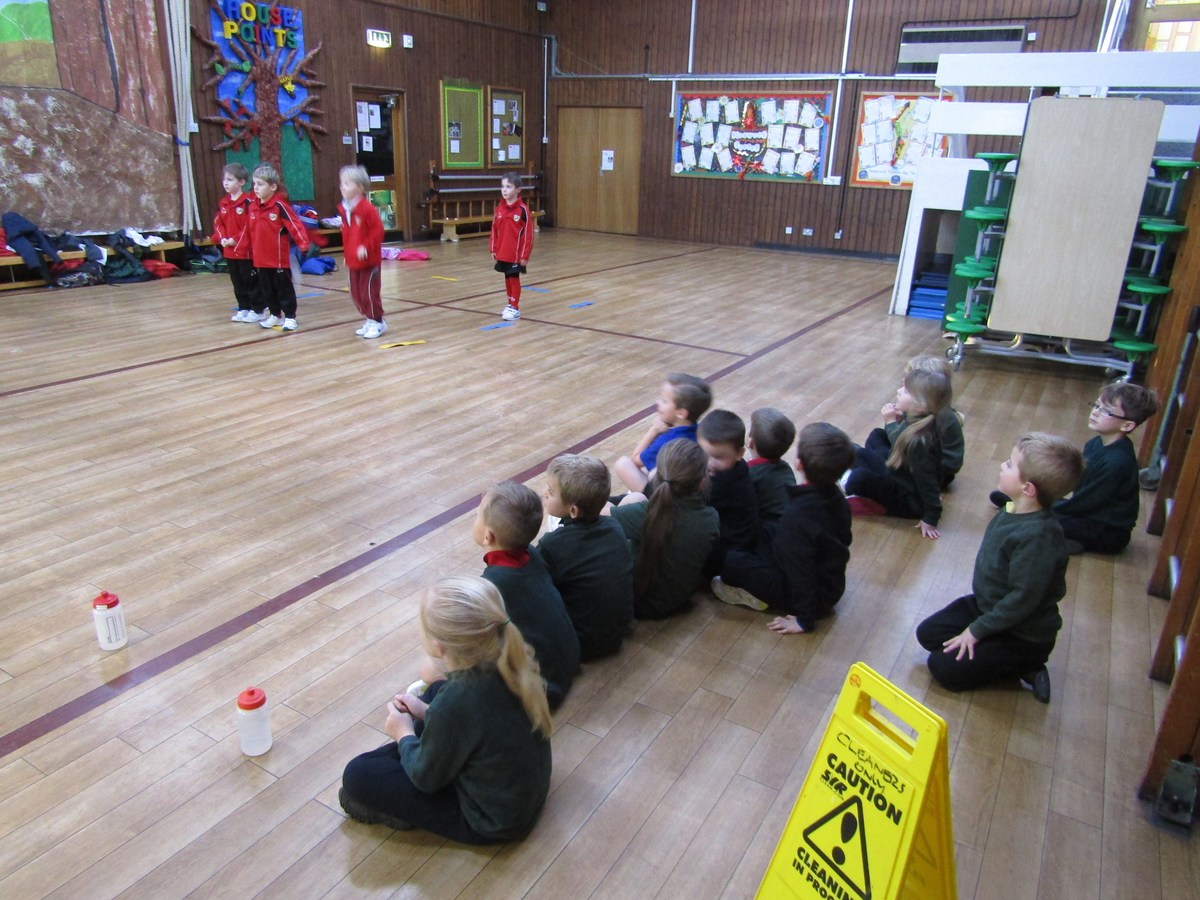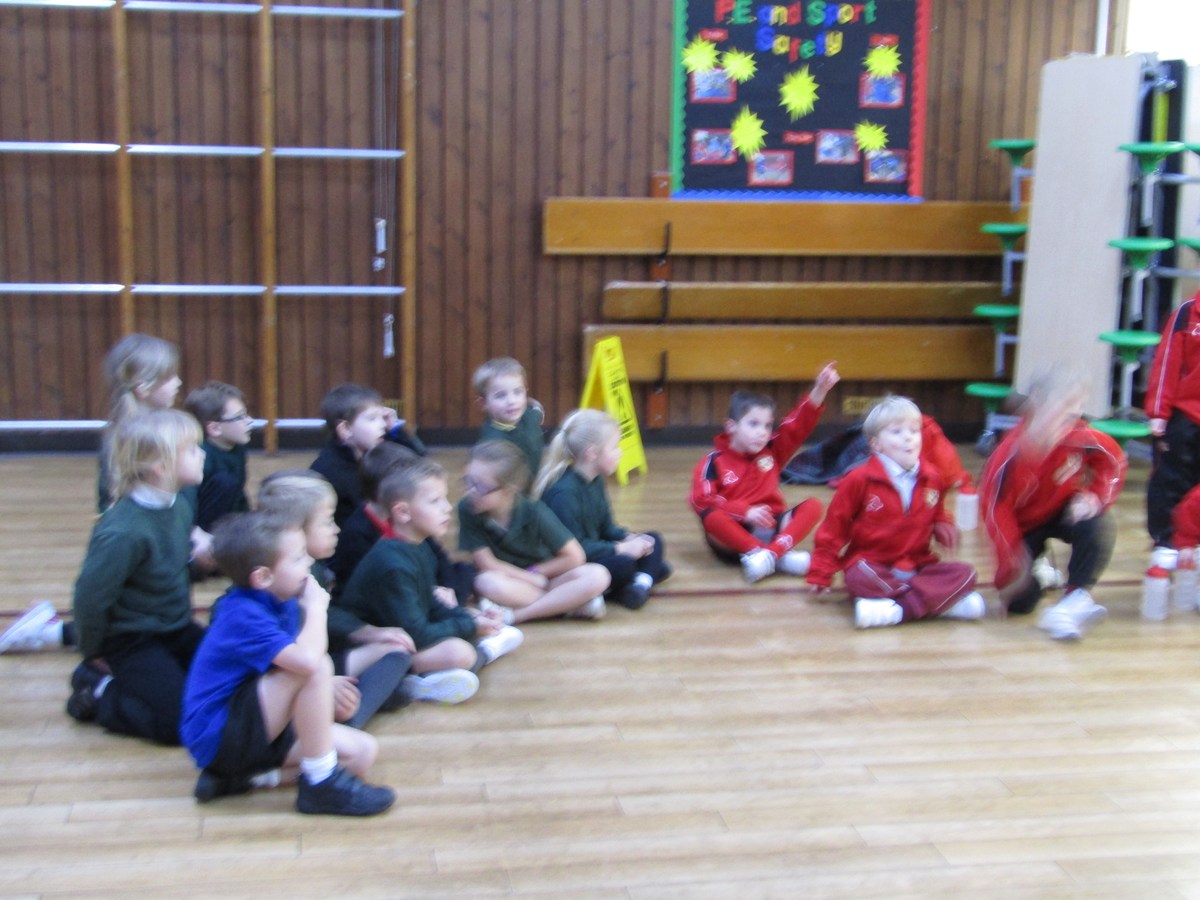 Year 3/4 Friendly Football Game against Wentworth Primary School
On Friday 25th November we travelled to Wentworth Primary School for a friendly football fixture. We took two teams to the event with both showing exceptional amounts of skill and sportsmanship. It was a very evenly matched game!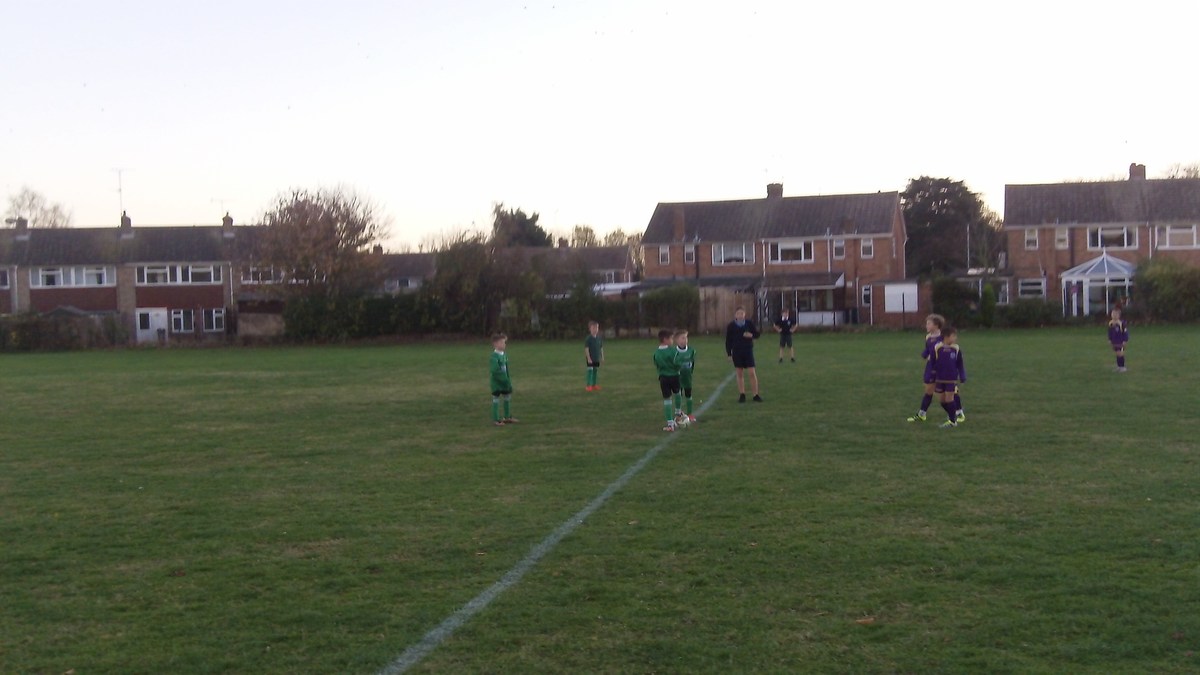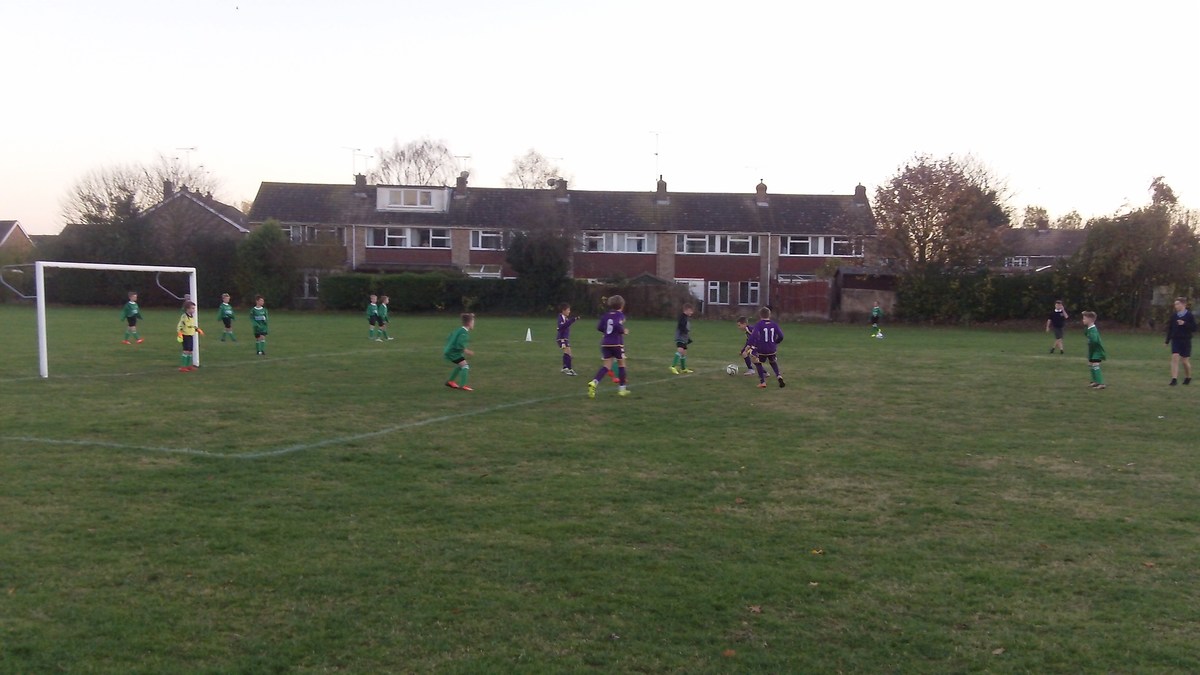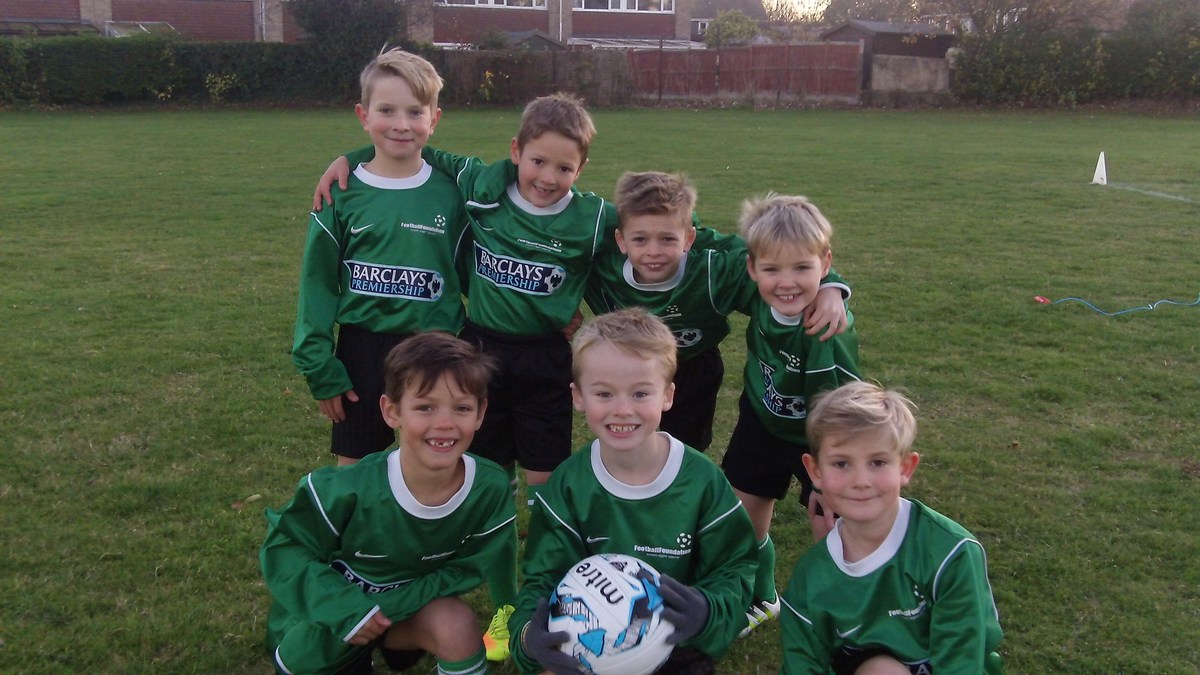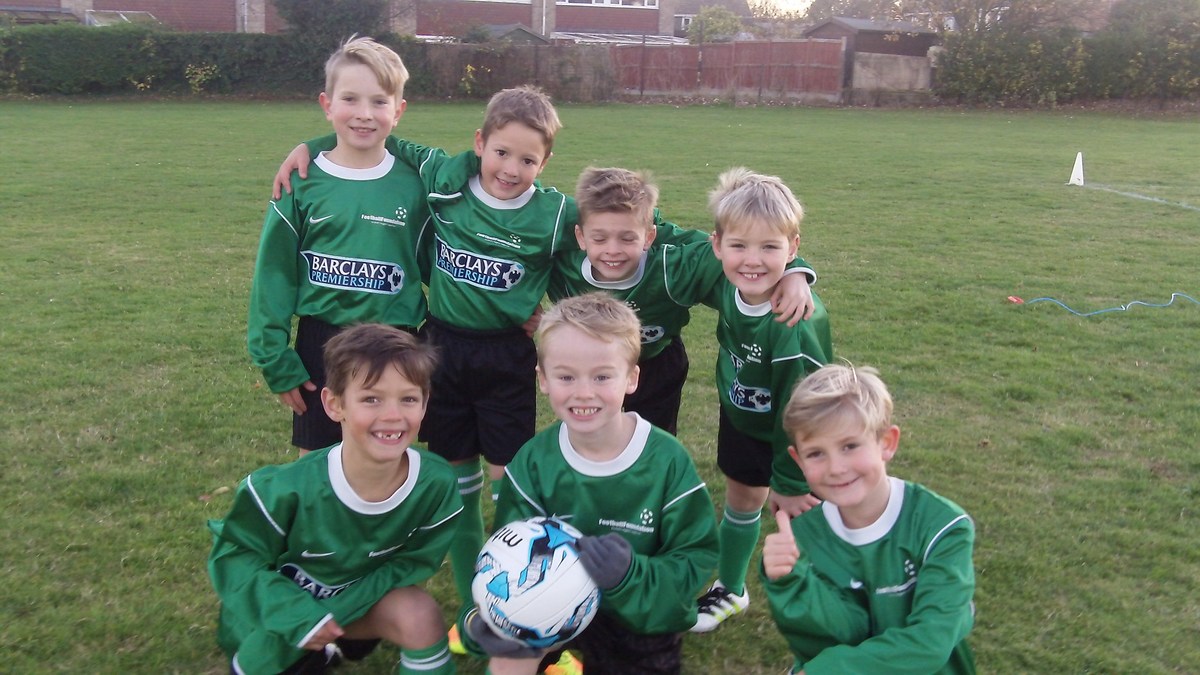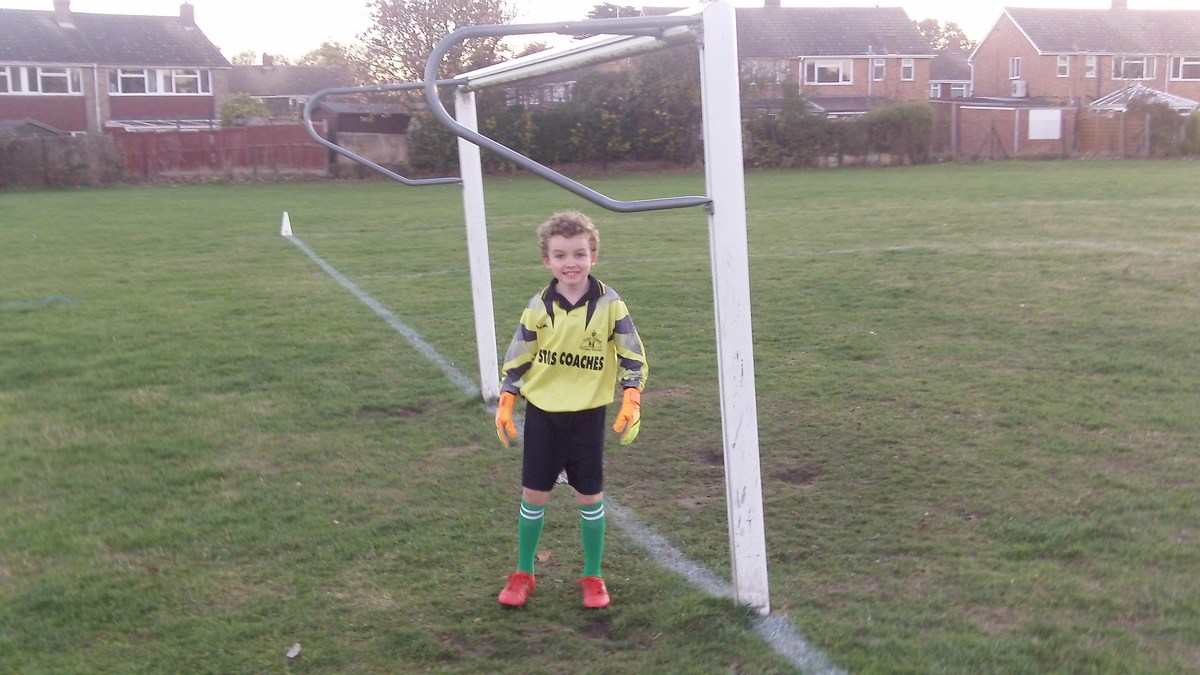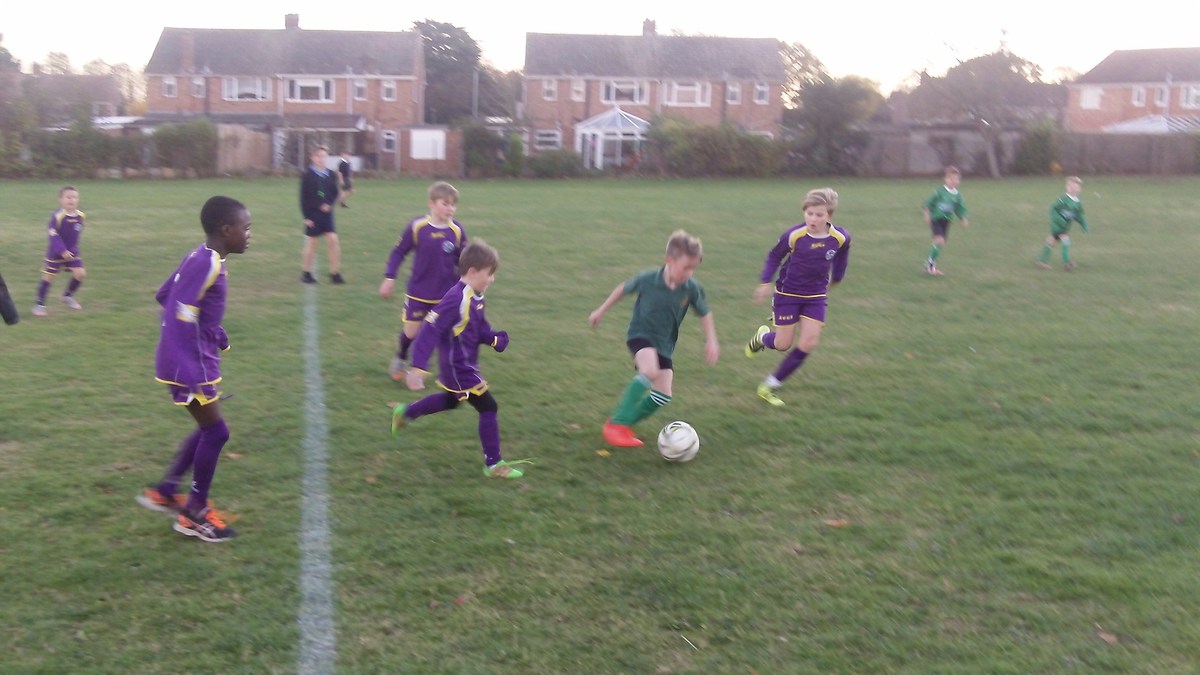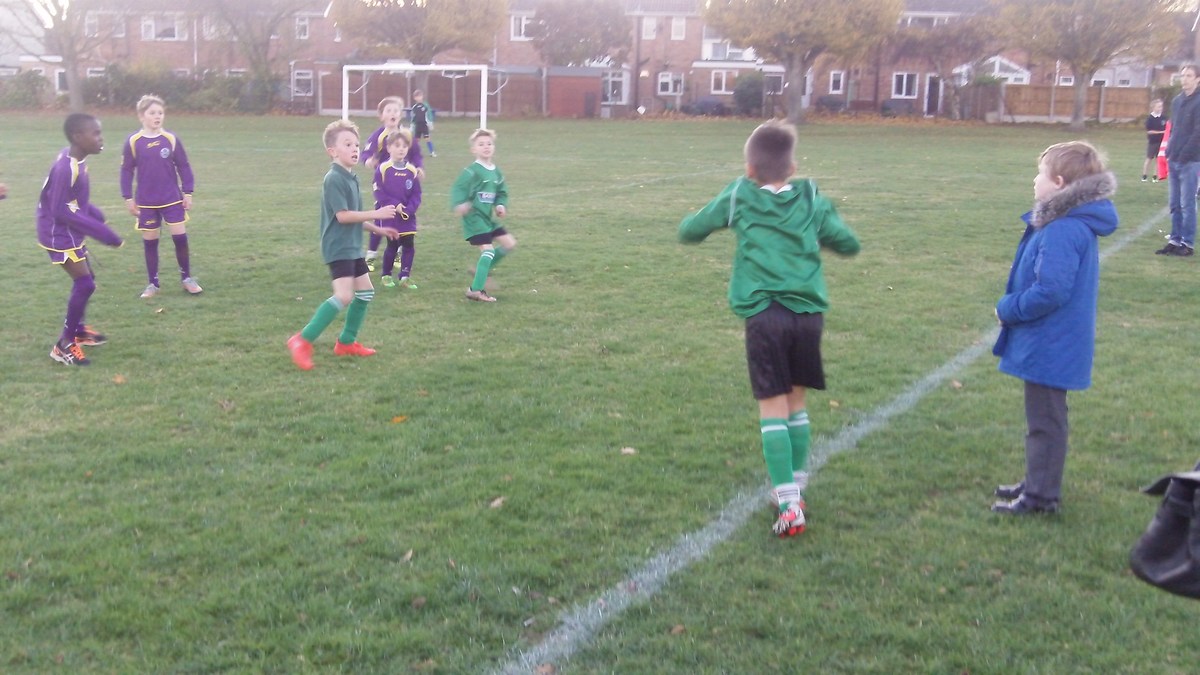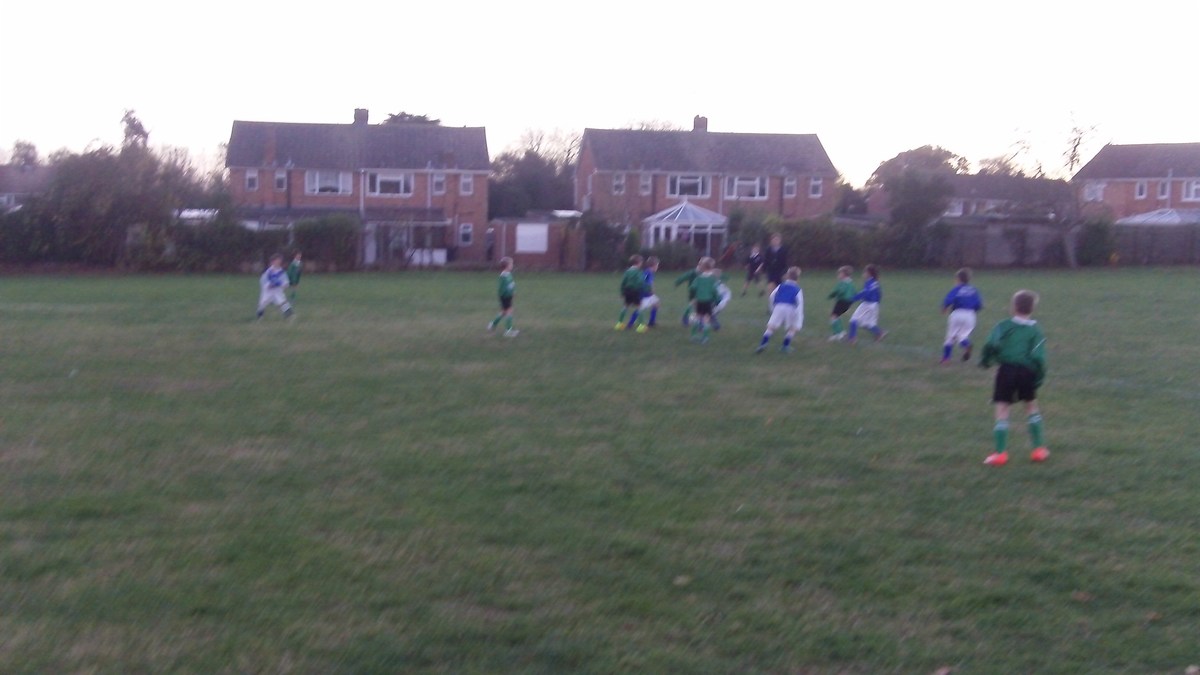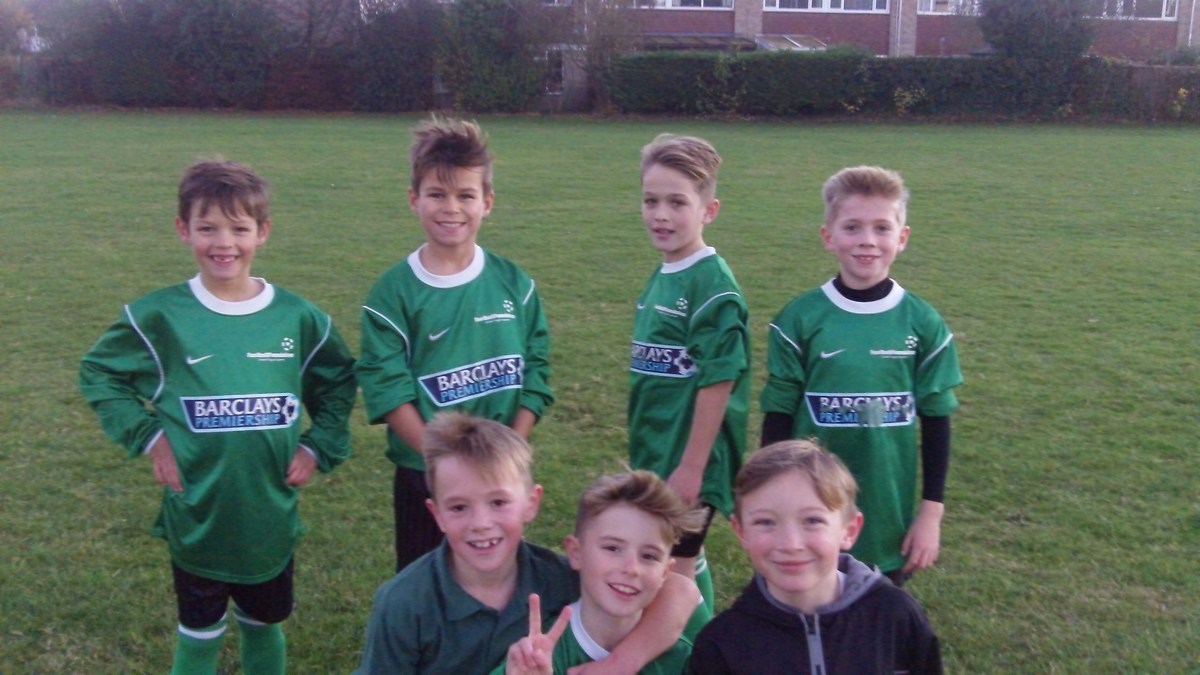 Maldon Tag Rugby Tournament
Years 3/4 and 5/6 attended a fabulous day of rugby in October. Having won the majority of games, the teams also picked up awards for their sportsmanship and fair play - a good time was had by all. The children represented the school with pride and played with an excellent competitive spirit.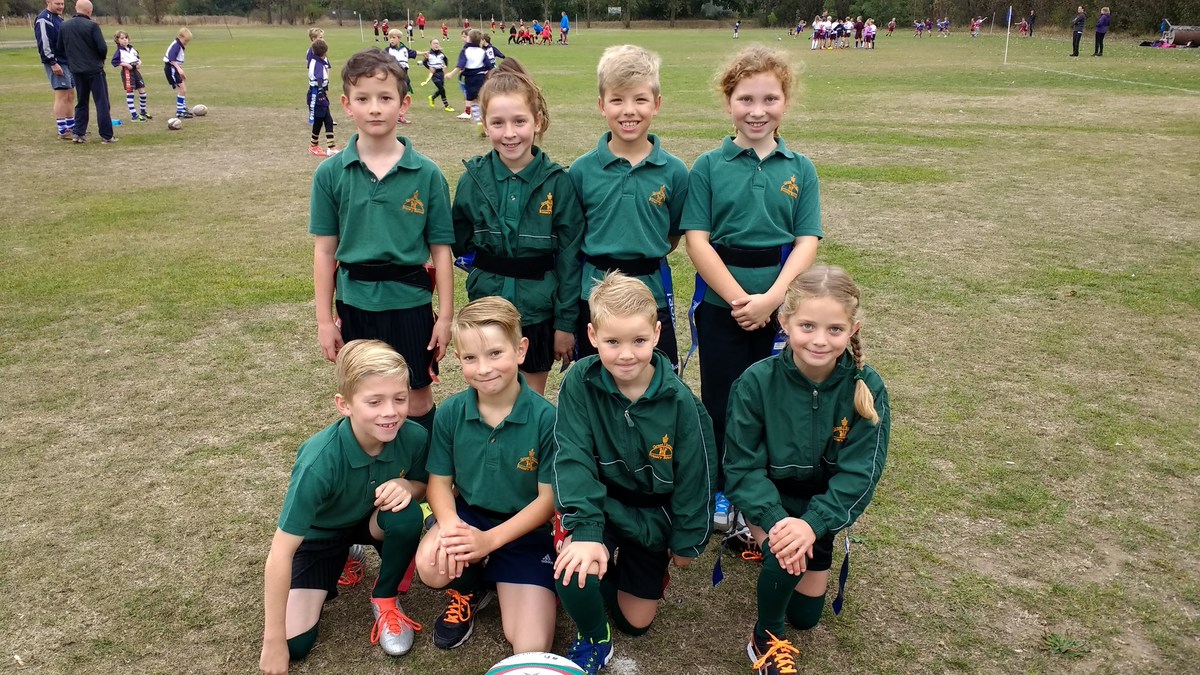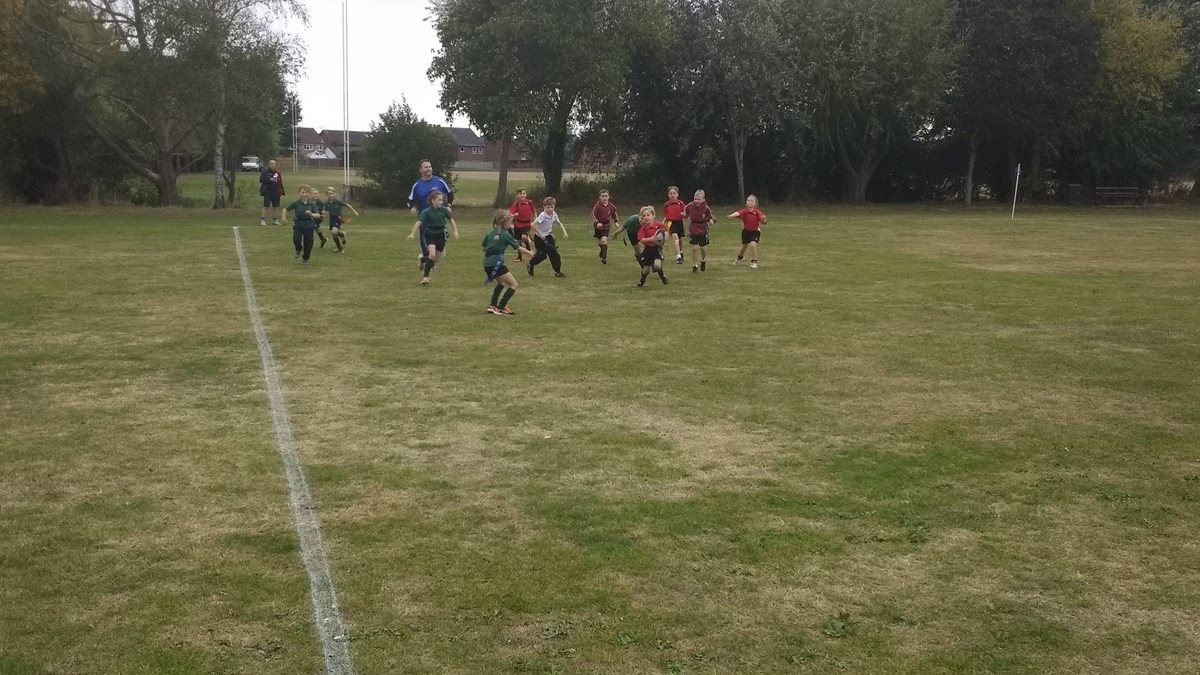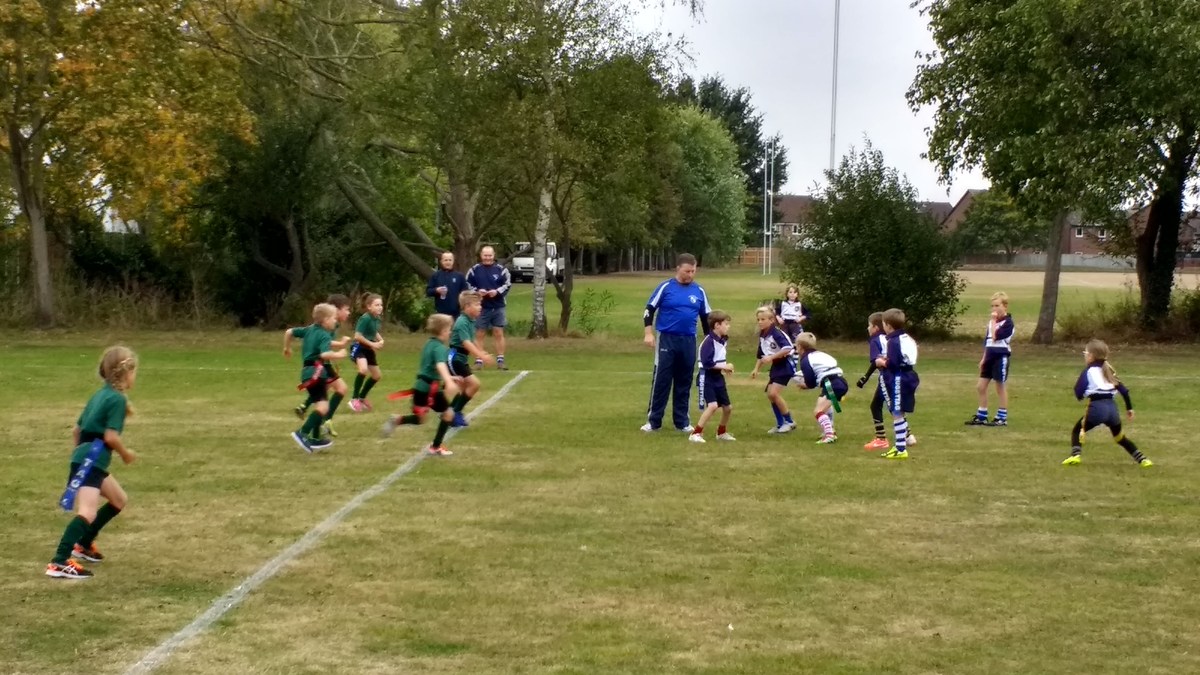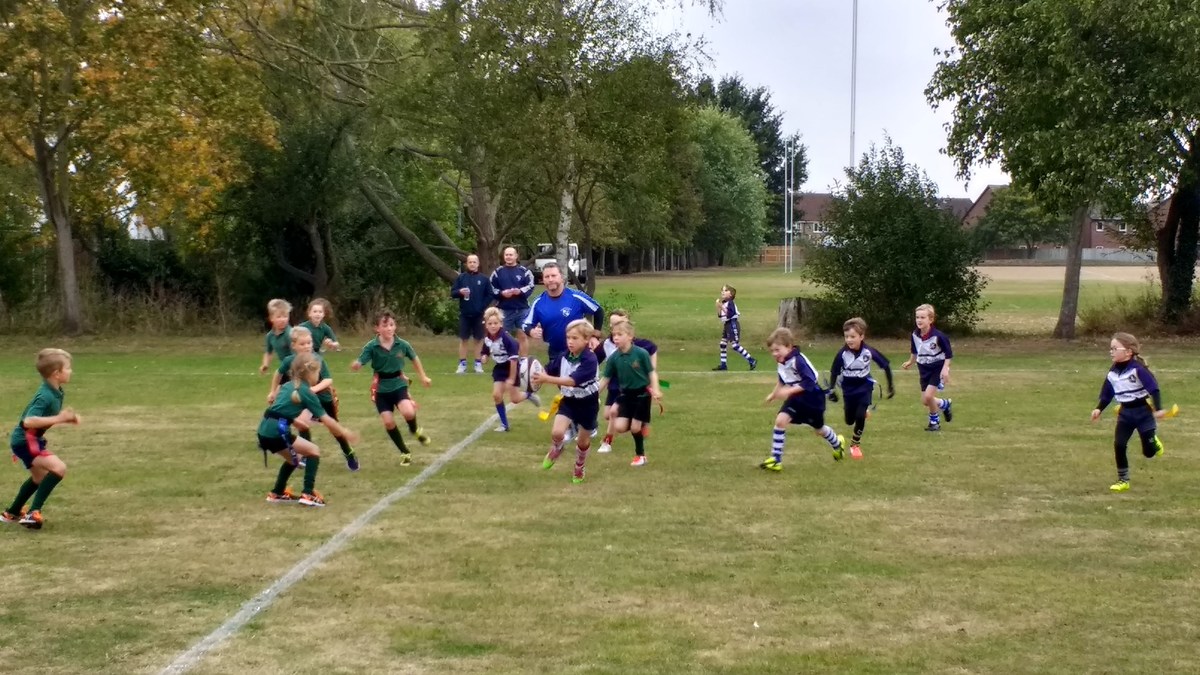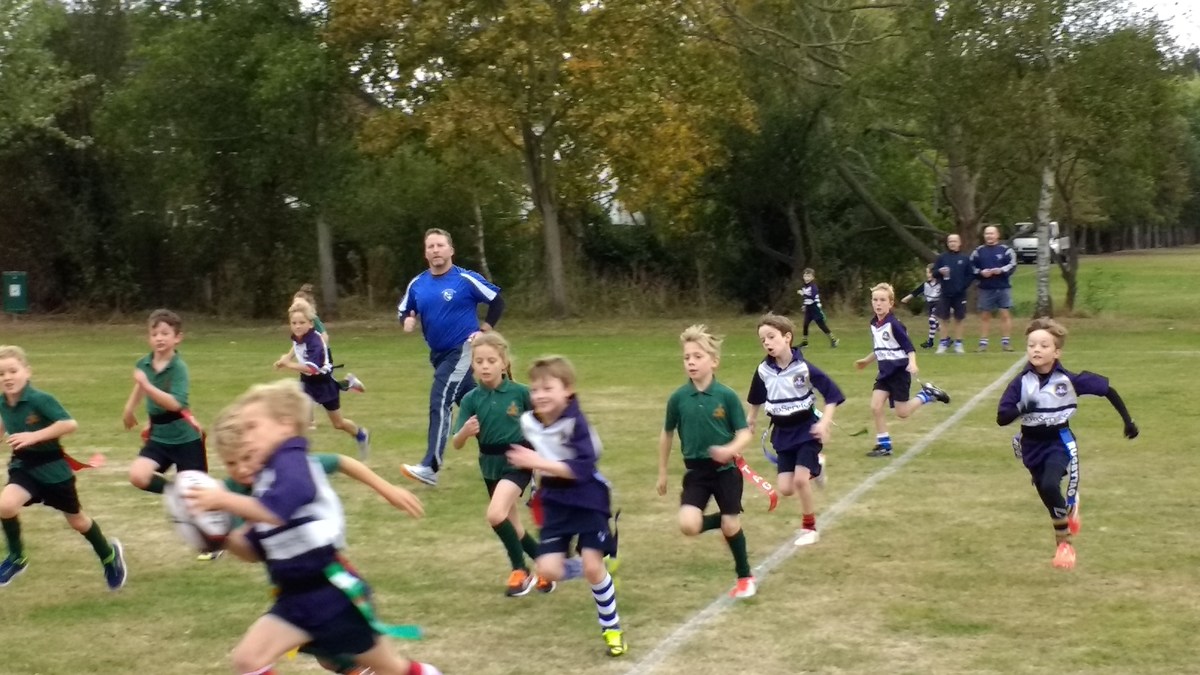 Maldon Consortium Football Tournament
A nail-biter of a final game secured the Year 5/6 football team a narrow victory. Winning 2-0 in the final game secured a place in the Colchester District Finals. Well done team!
We look forward to offering more children opportunities to play football in friendly matches which are planned for in late 2016 and early 2017. Watch this space.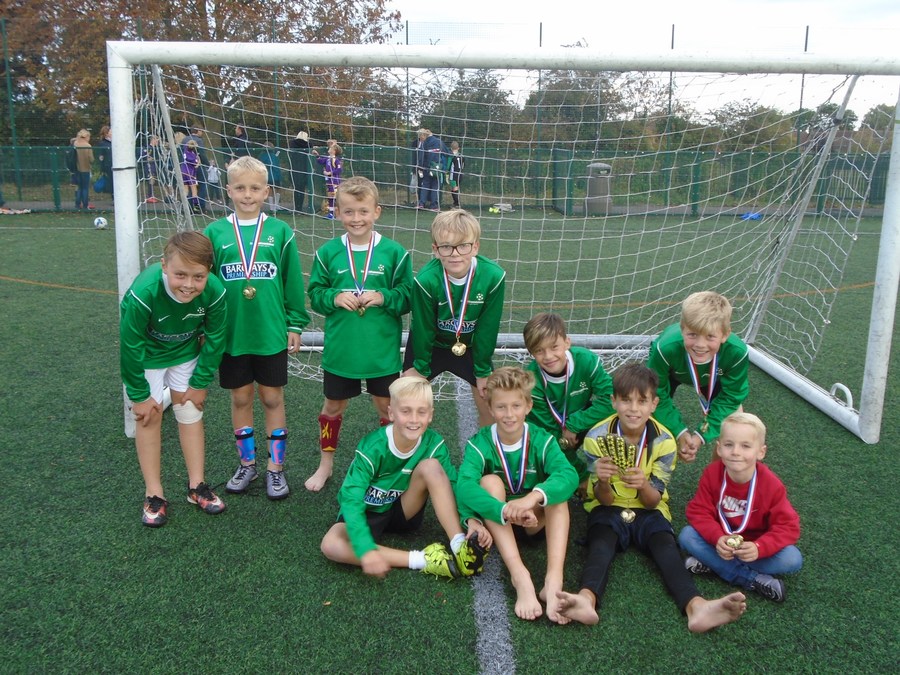 WOW! What a difference Sport Can Make!
A fabulous time was had by all at the Year 5/6 High-5 Netball Tournament. This was a prime example of how to enjoy sport competitively; with smiles on every face. Everybody relished the opportunity to play netball in this environment.
We hope you agree that the pictures say 1000 words!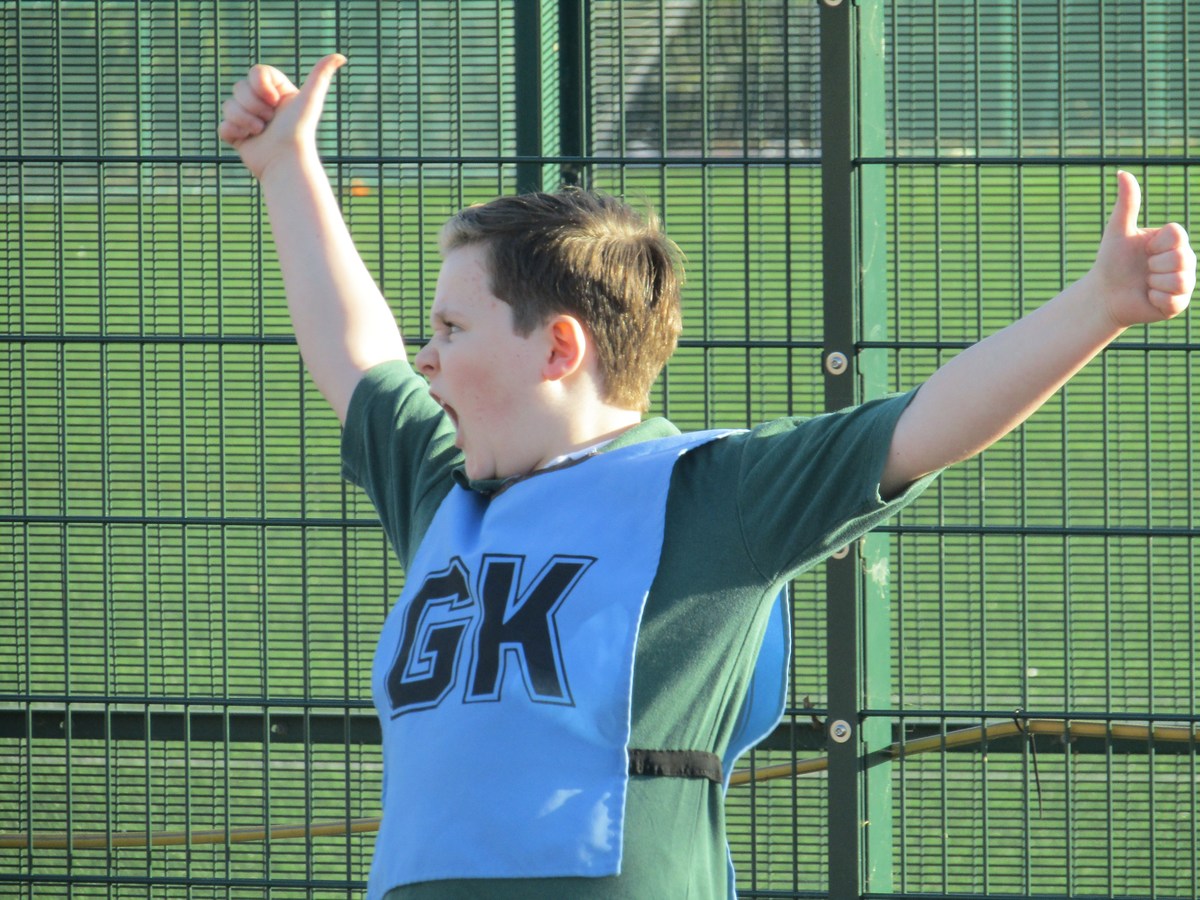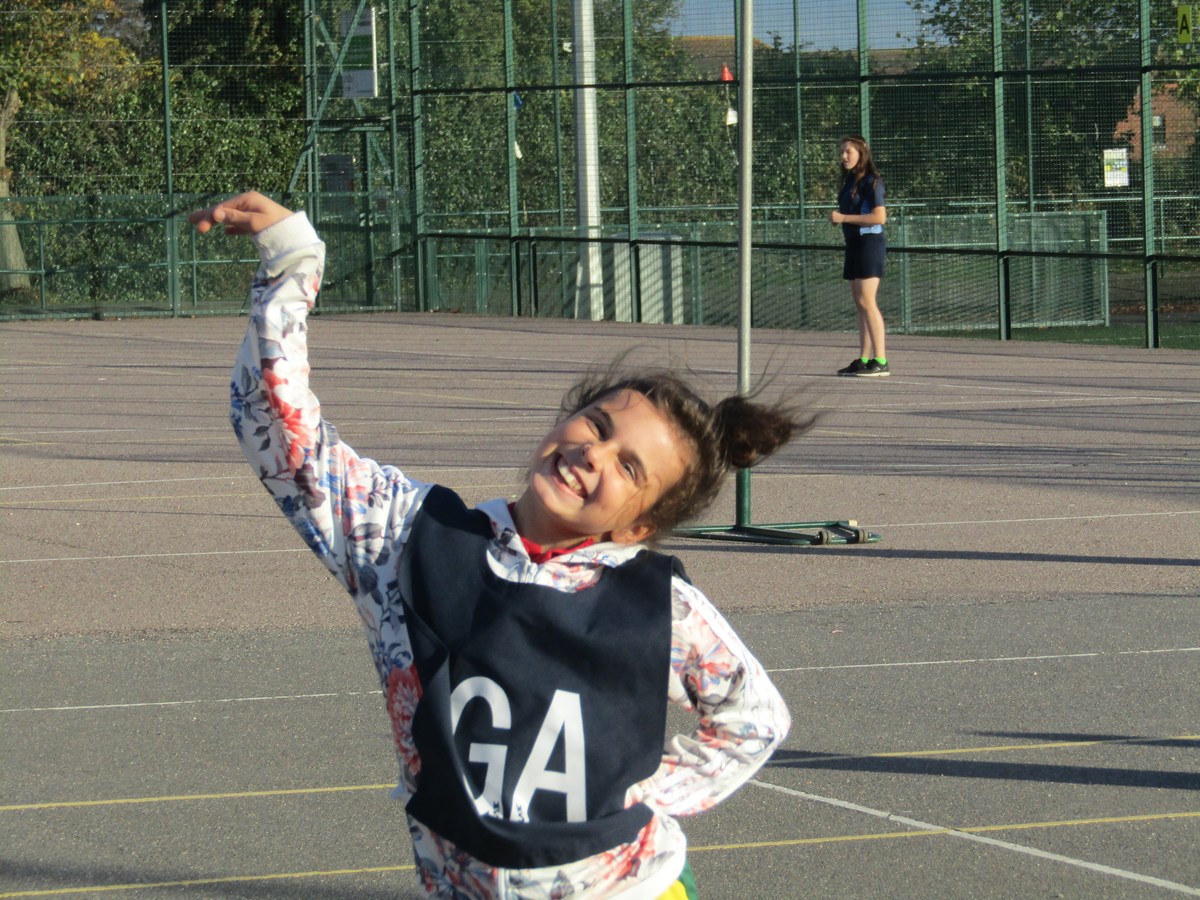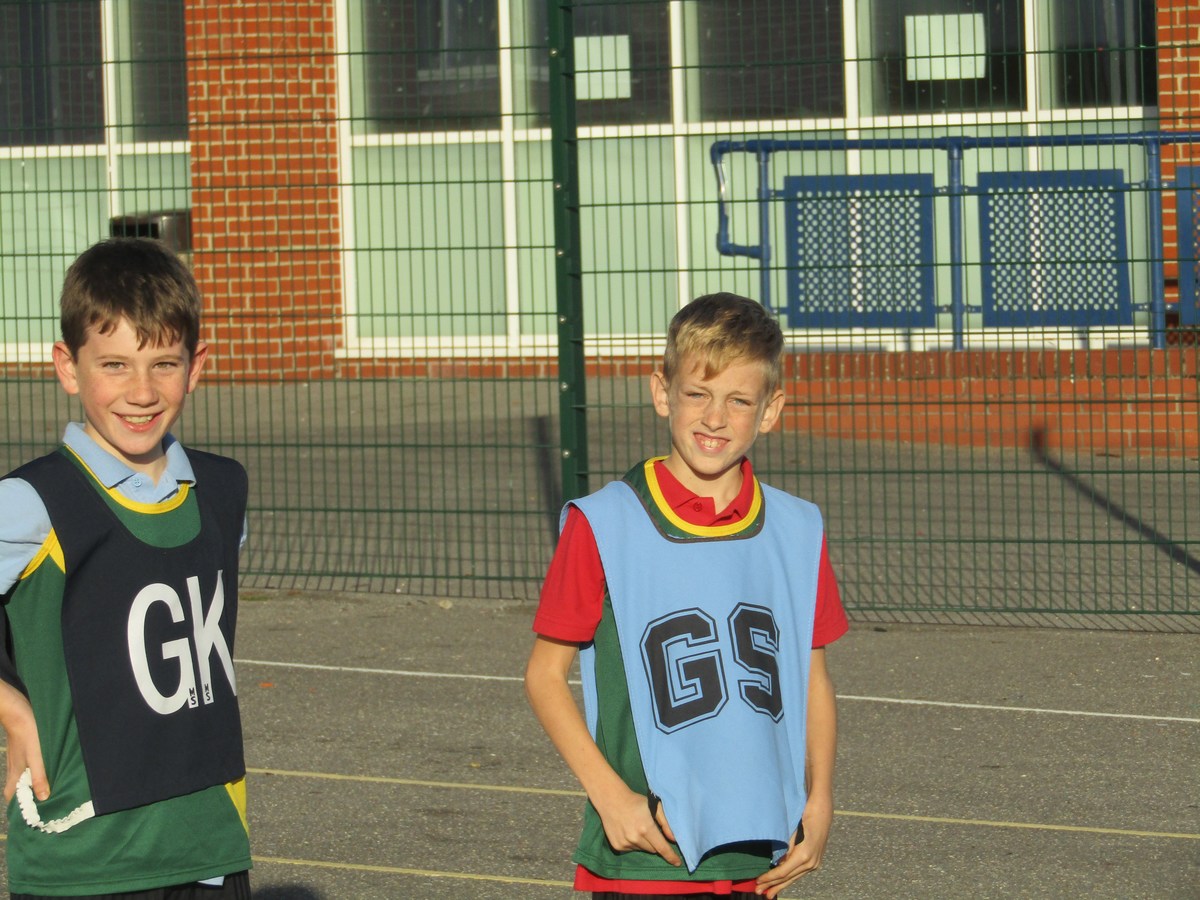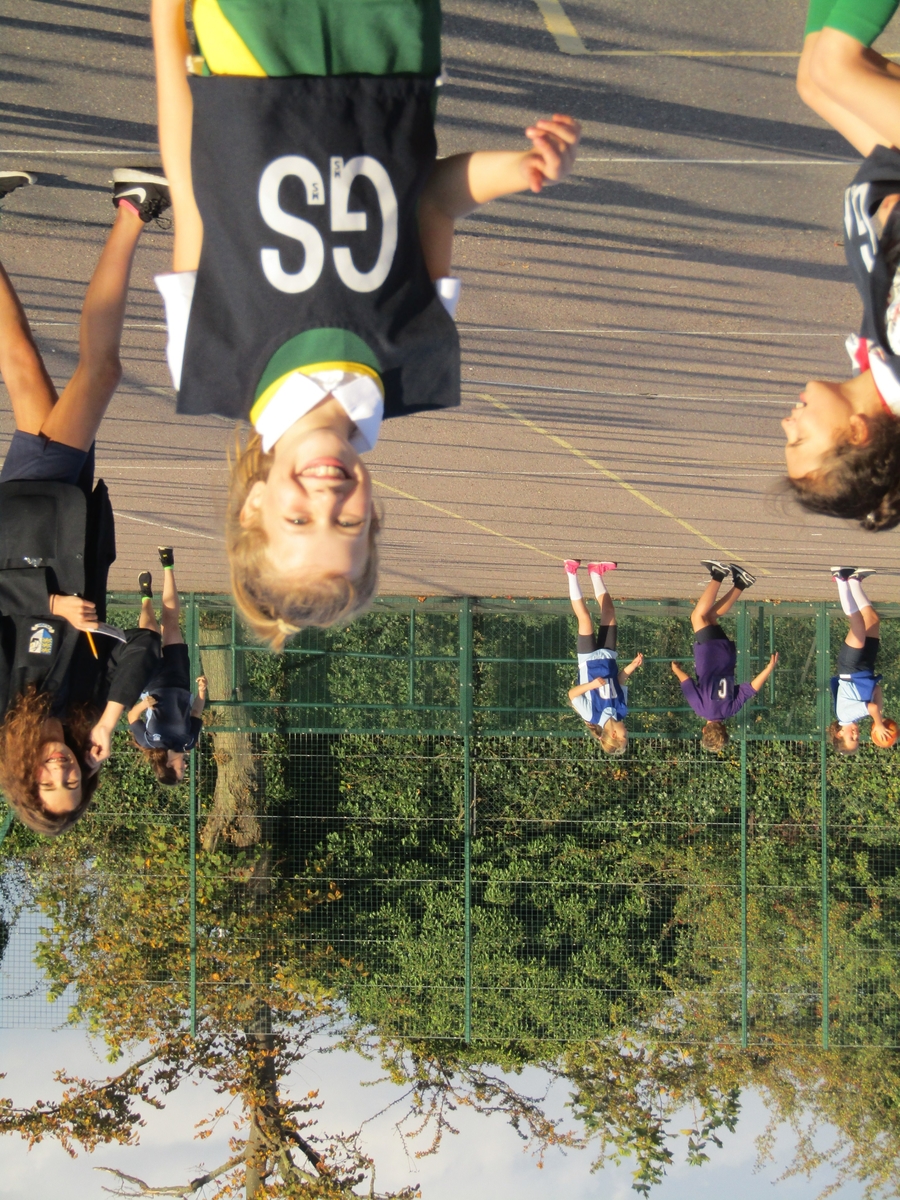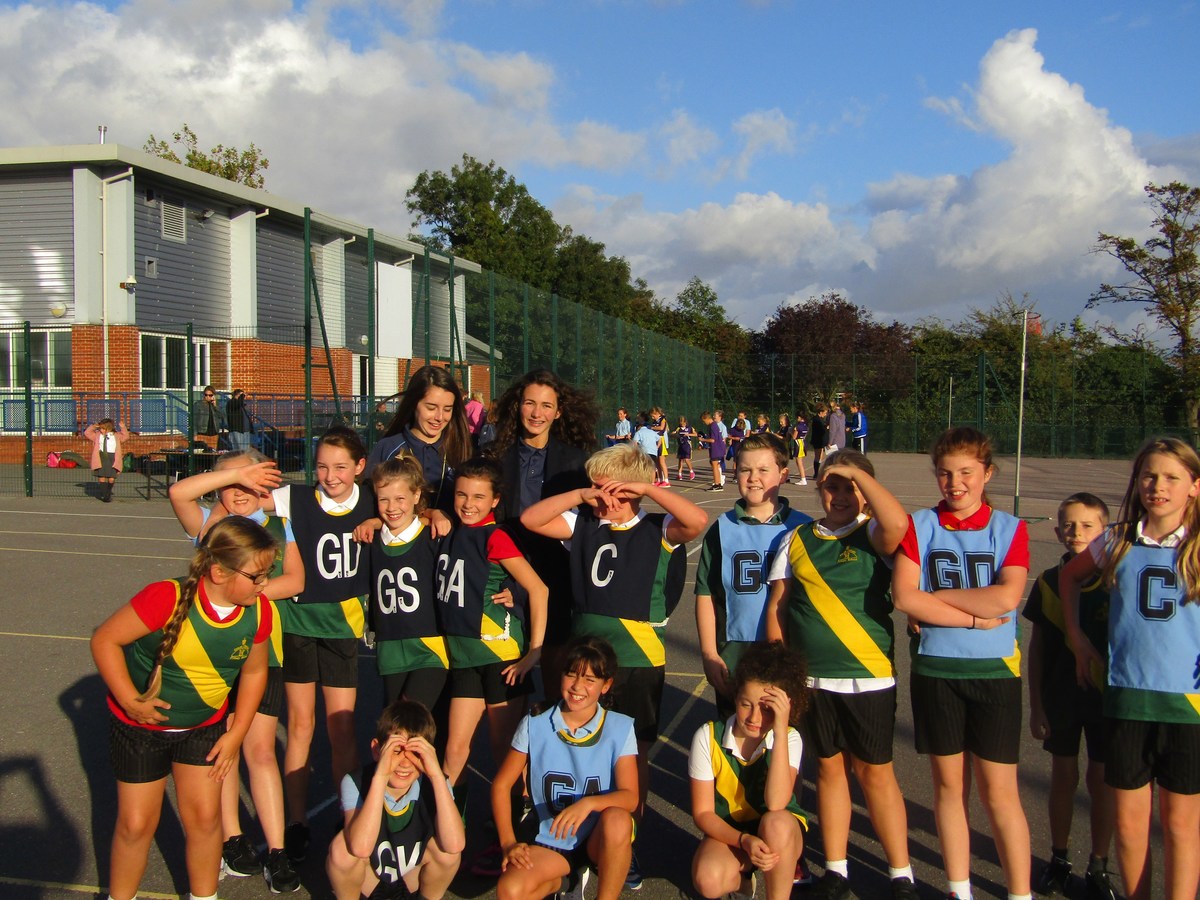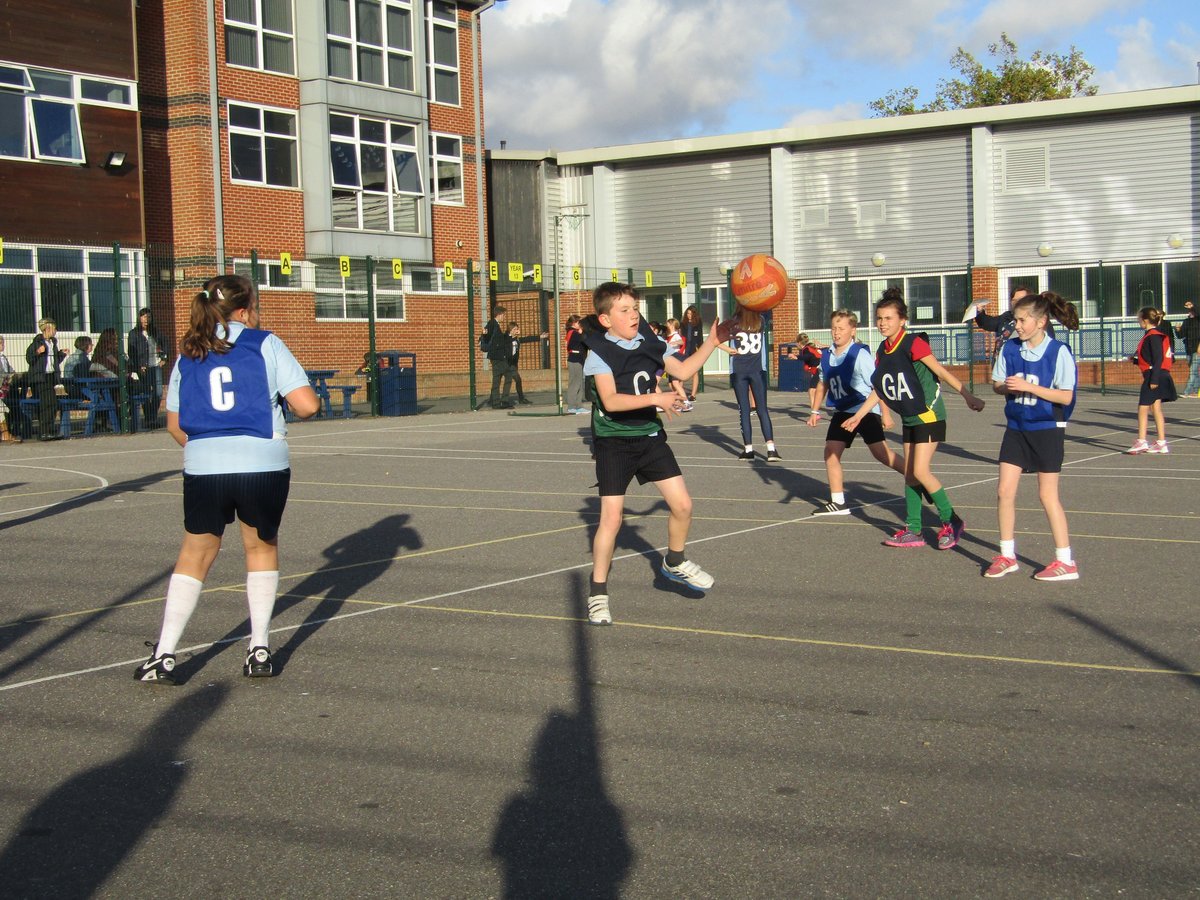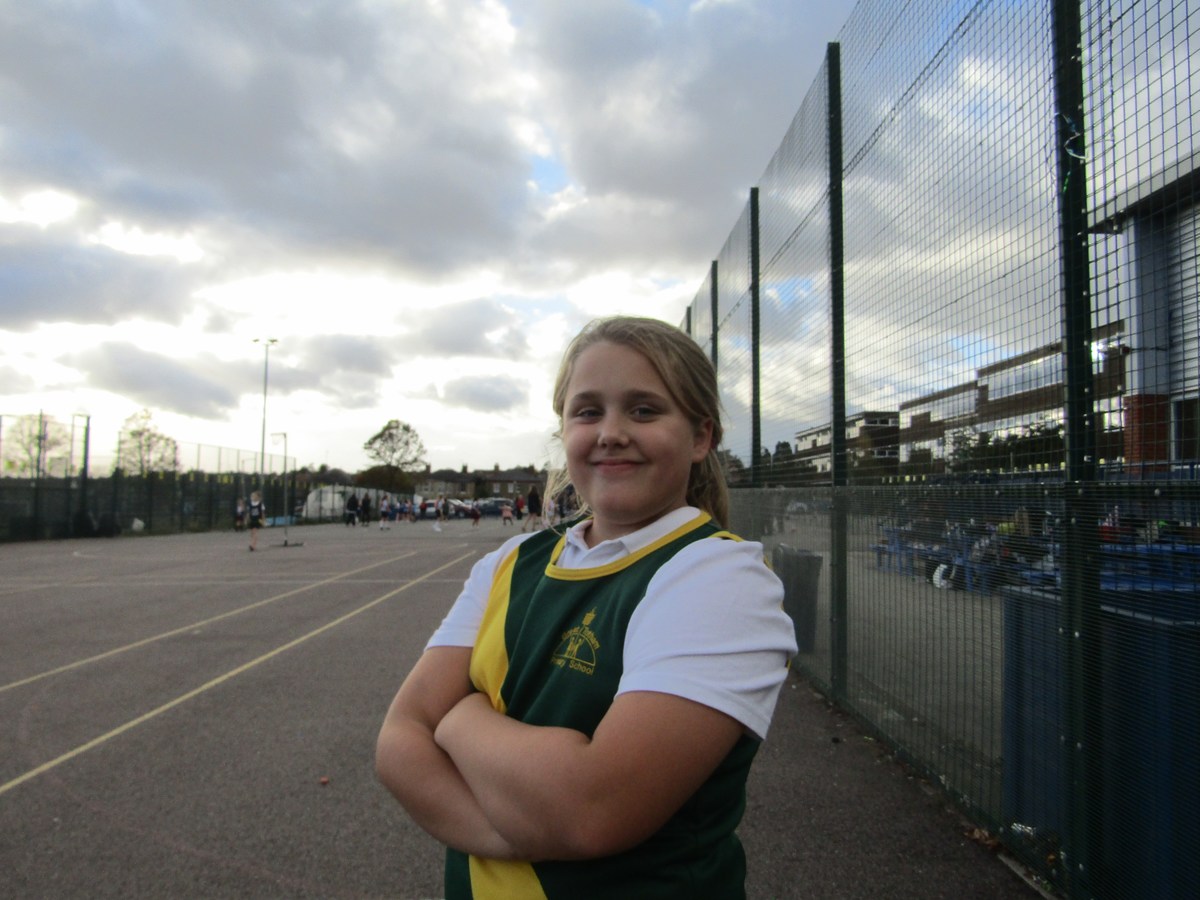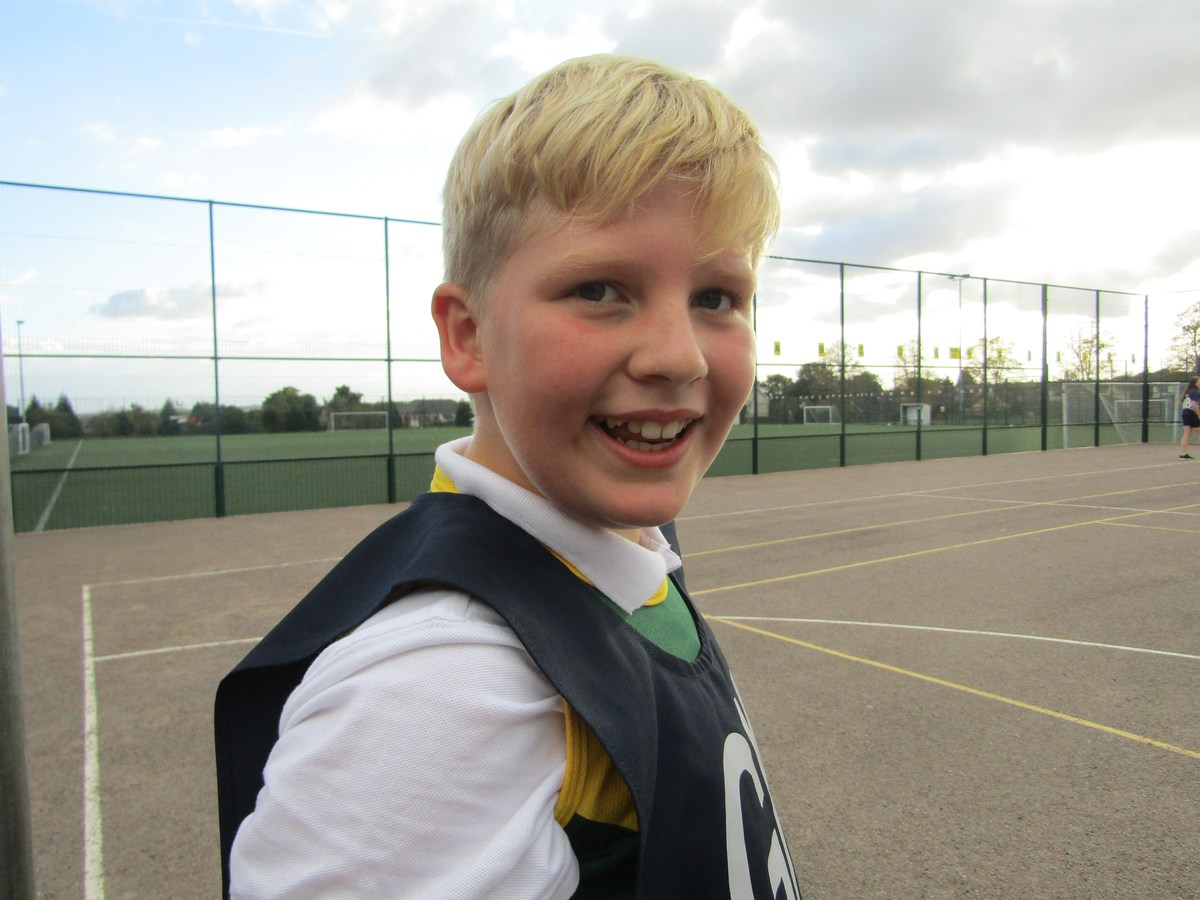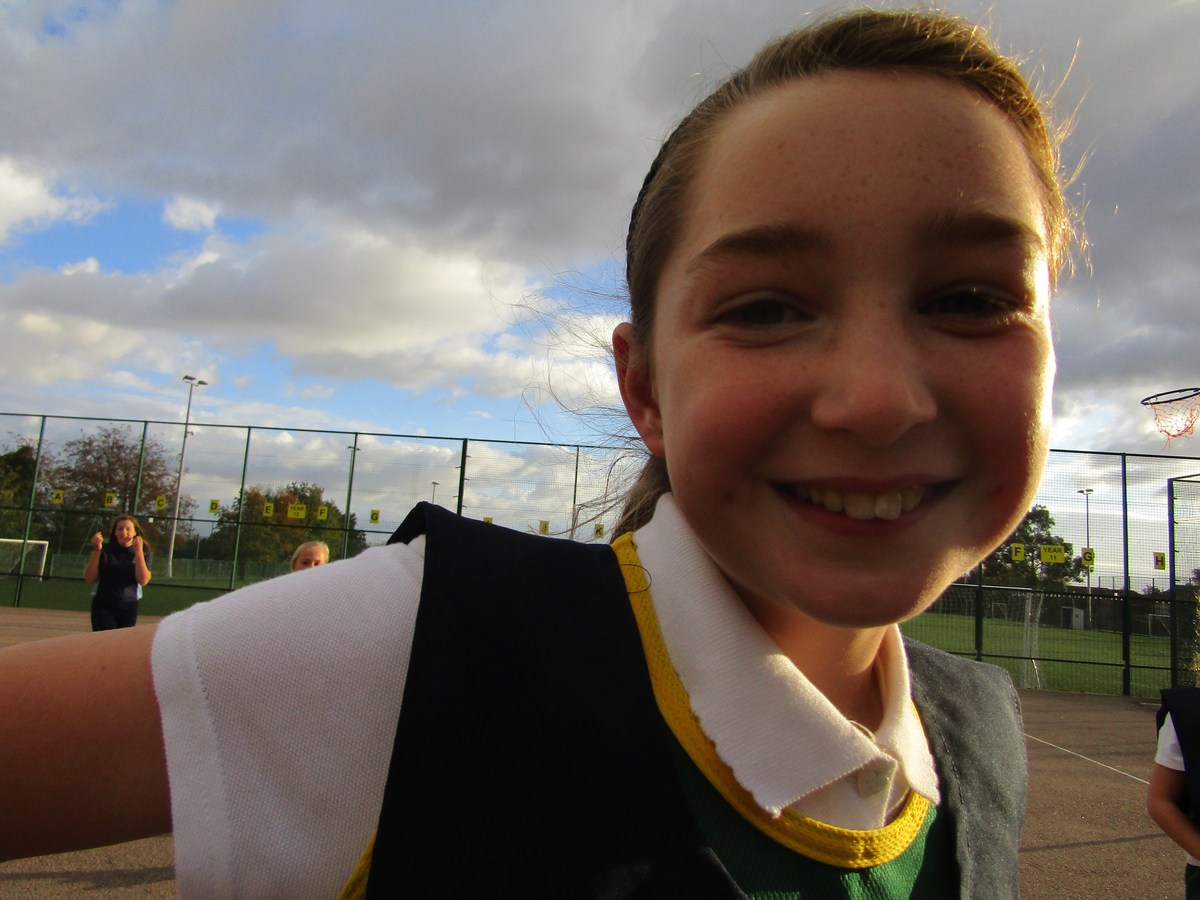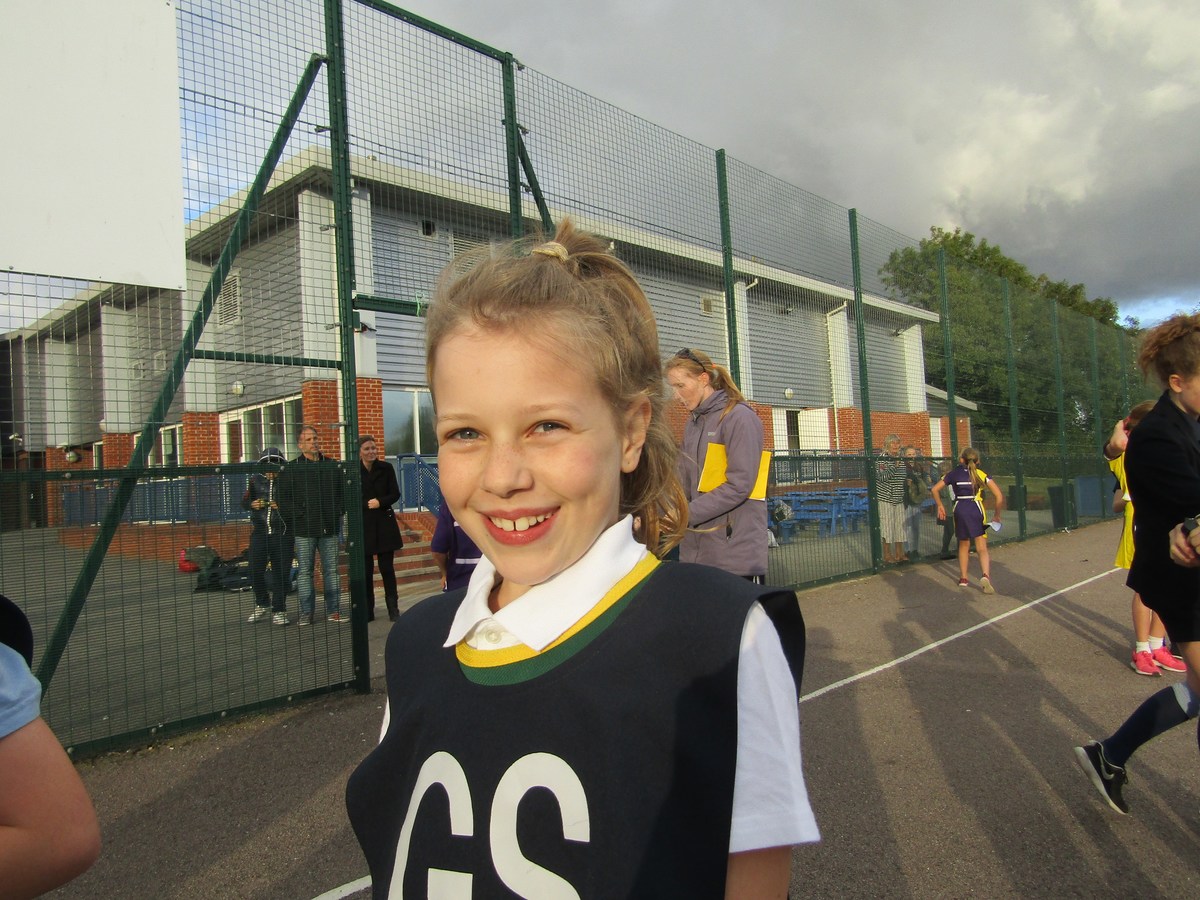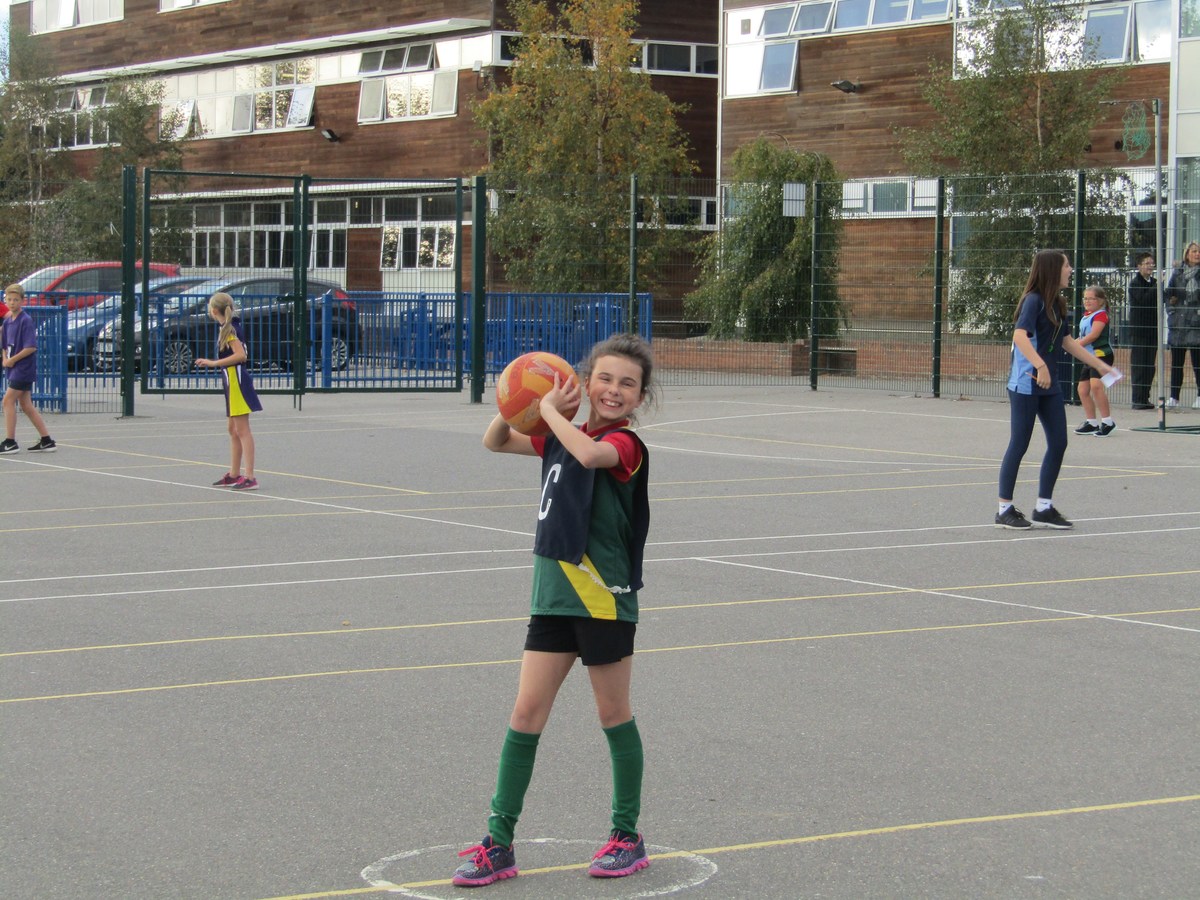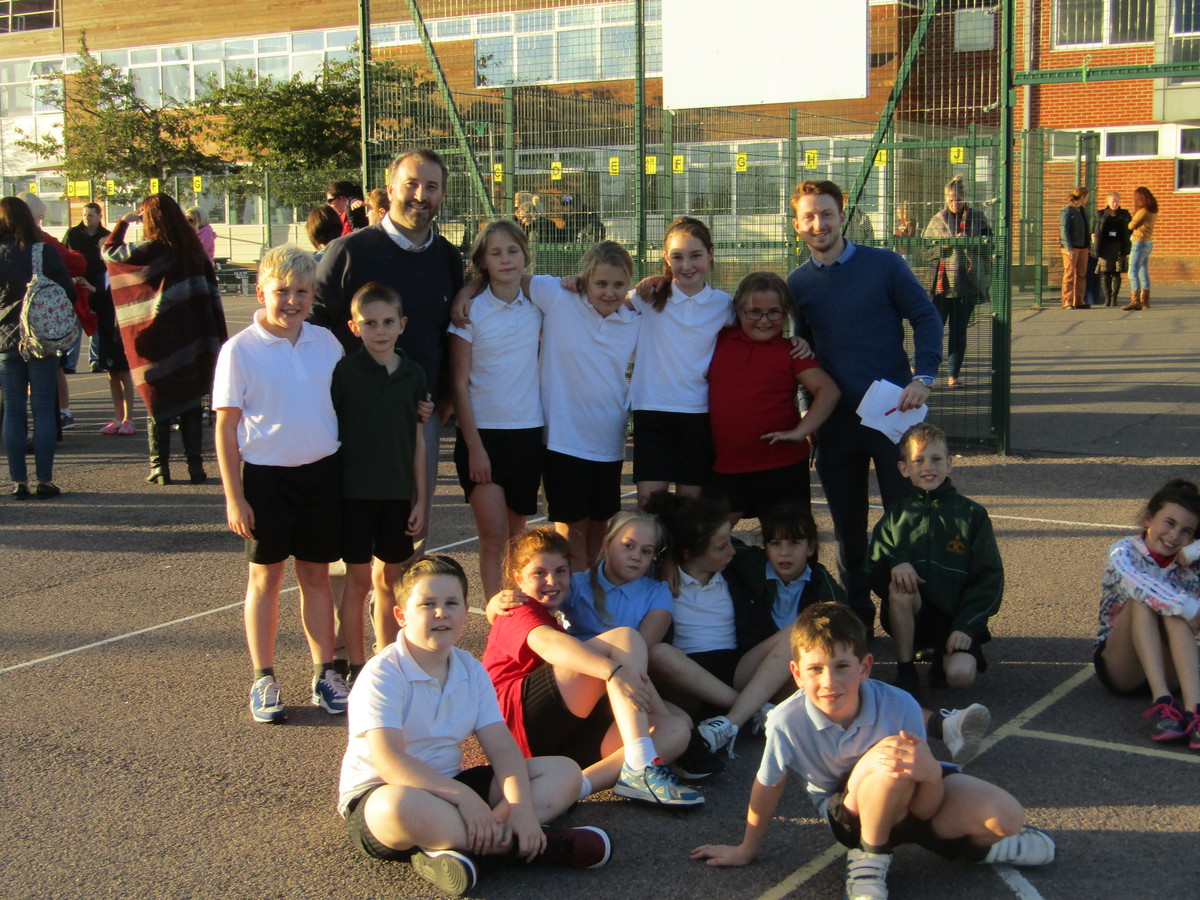 Year 5/6 Tournament - 2nd stage Colchester
An excellent performance yet again from Years 5/6 at a football tournament at Shrub End in Colchester. The boys showed great determination throughout the entire tournament, with only one loss out of the 9 games they played in. They finished 3rd in the tournament and were presented with certificates and medals for their achievements. Well done!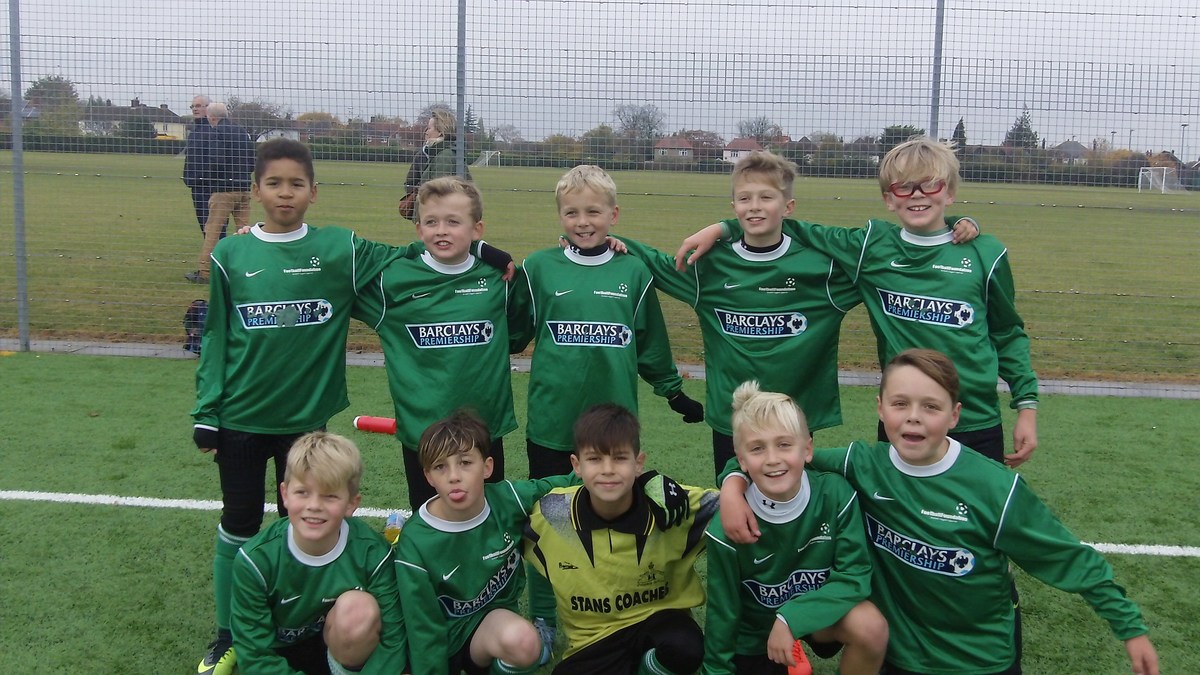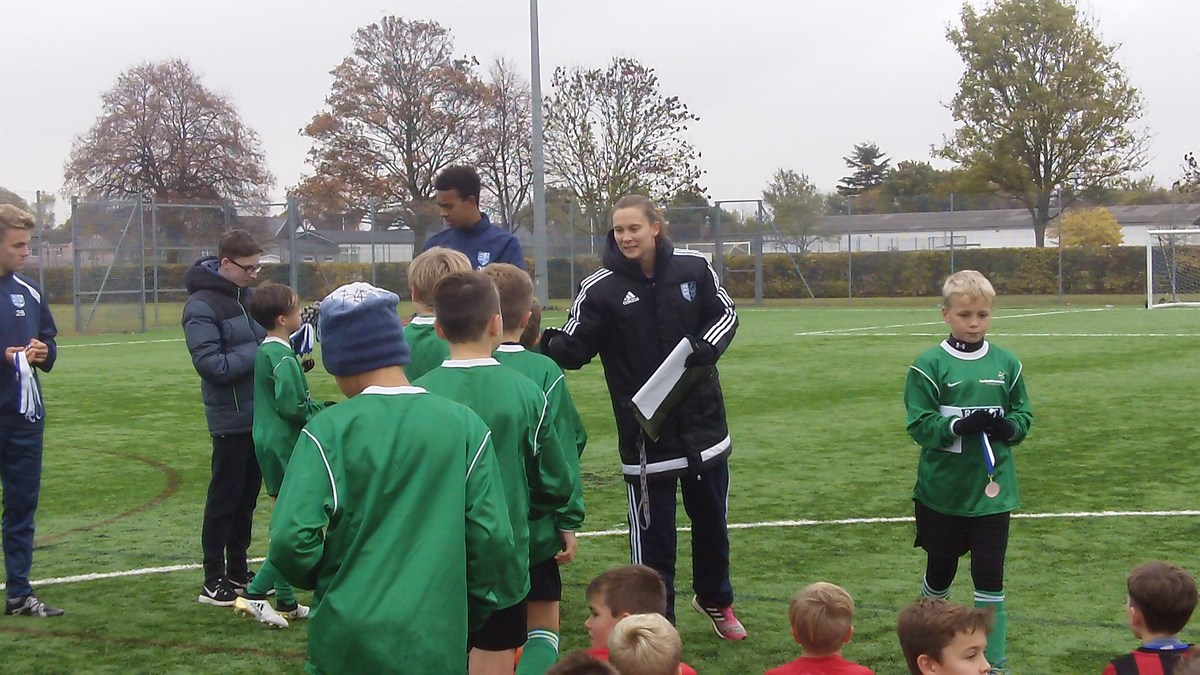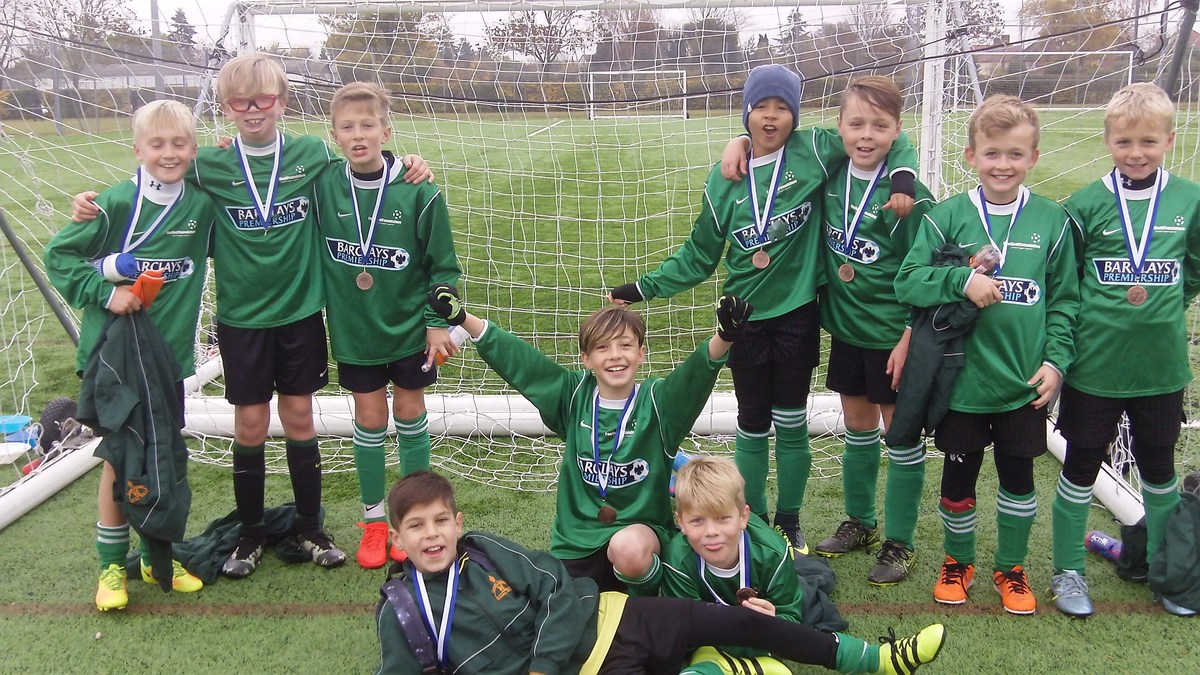 Yr 5/6 Basketball tournament
The children showed excellent sportsmanship throughout the tournament. It was a tough last game but they were gracious in defeat. They finished in 2nd place and were presented with medals and certificates. Great work everyone.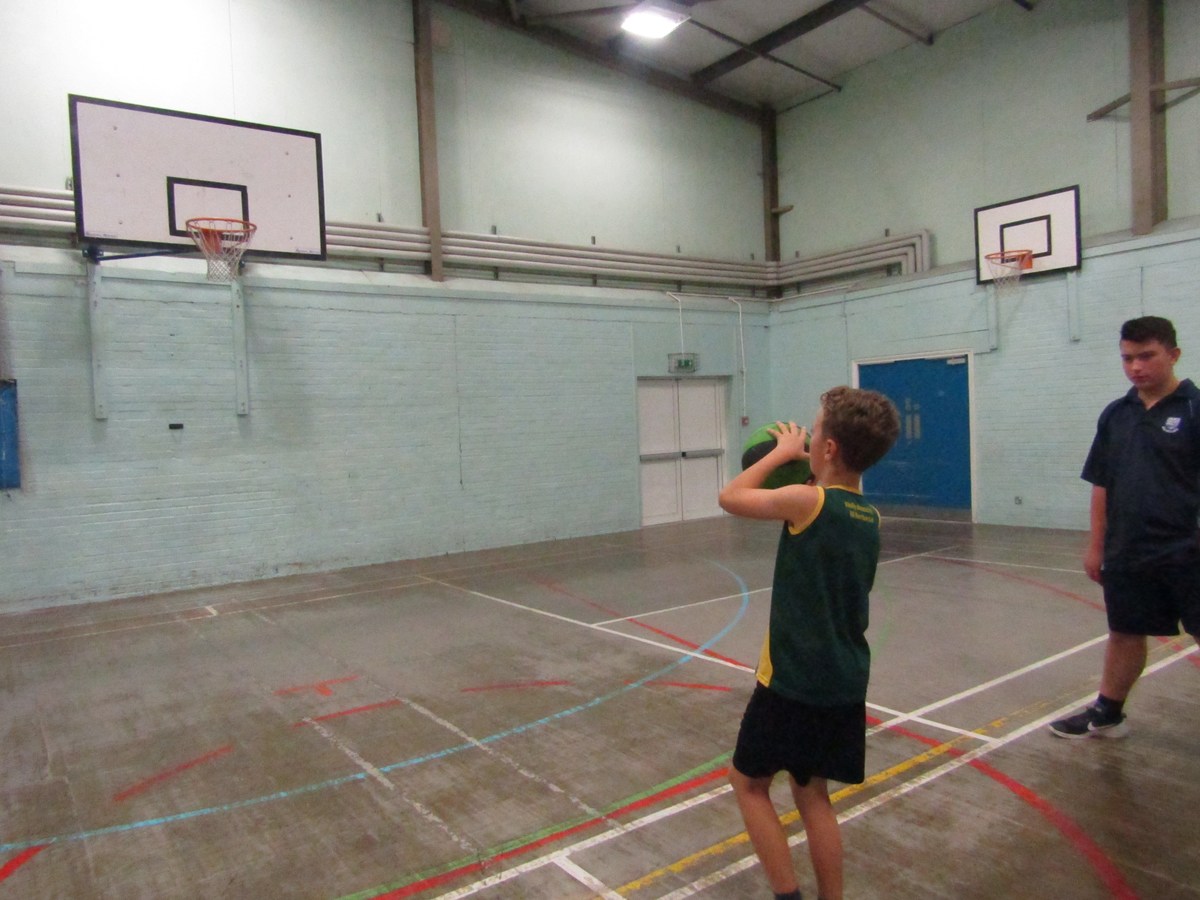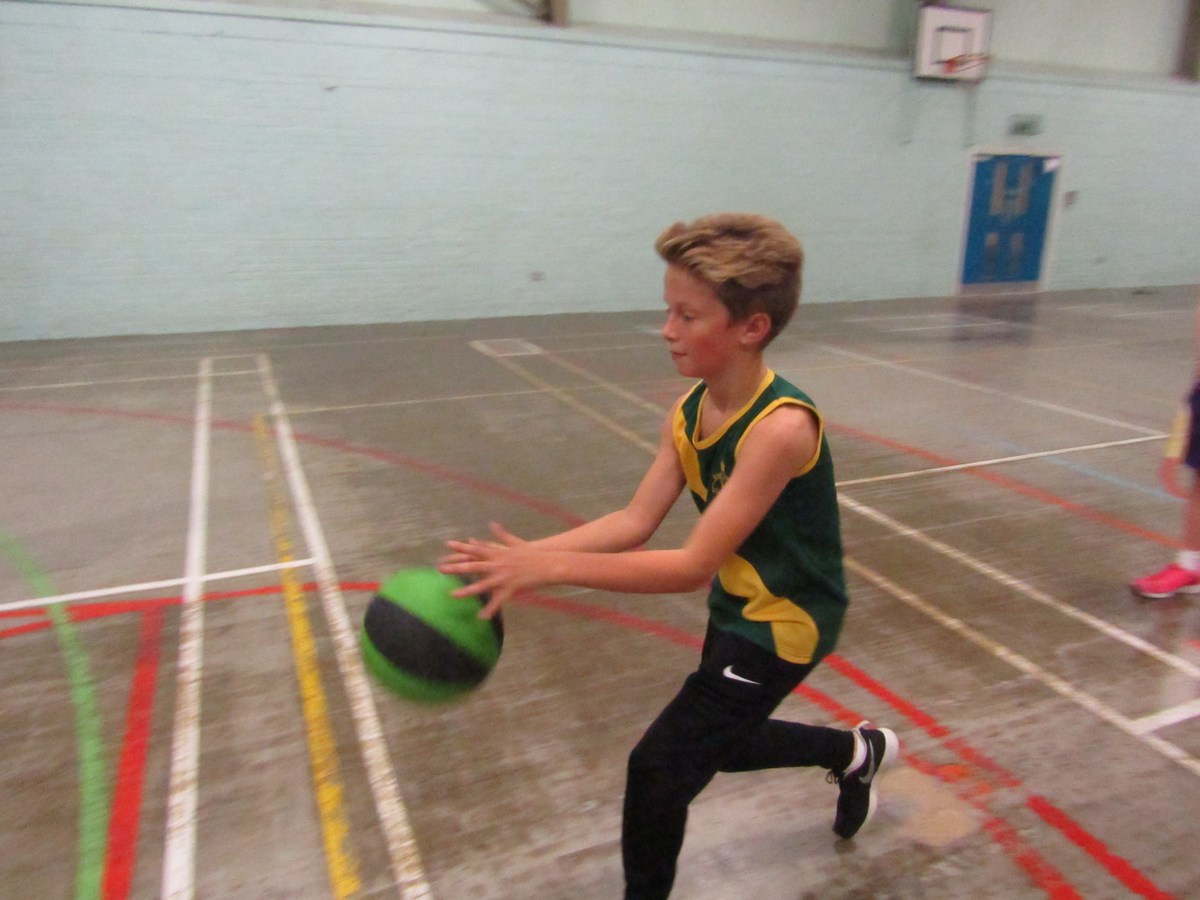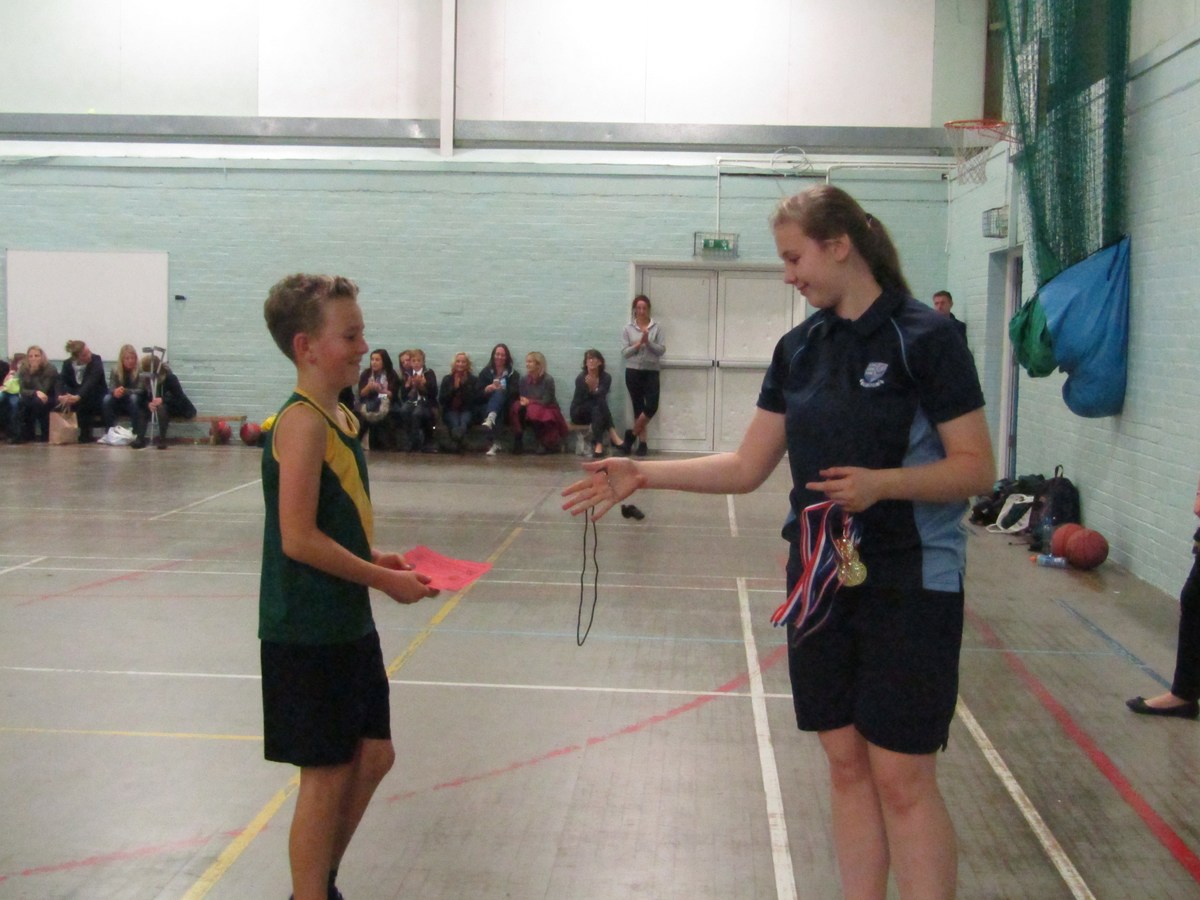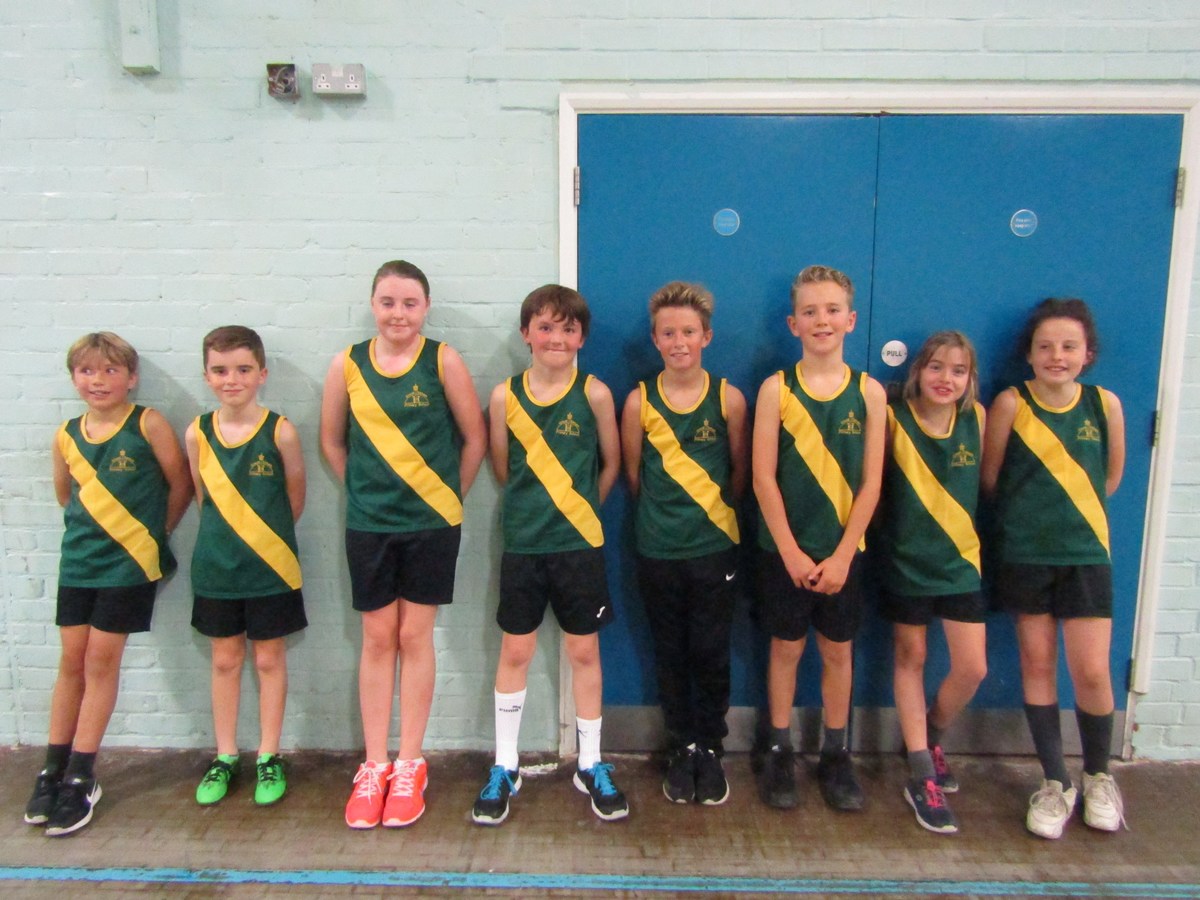 Year 5/6 Tag Rugby Tournament
Despite the freezing weather conditions, our year 5/6 rugby team triumphed their way to victory with a 100% win rate! An excellent team performance which means not only did they each achieve a gold medal and a certificate each but they also go through to the next stage.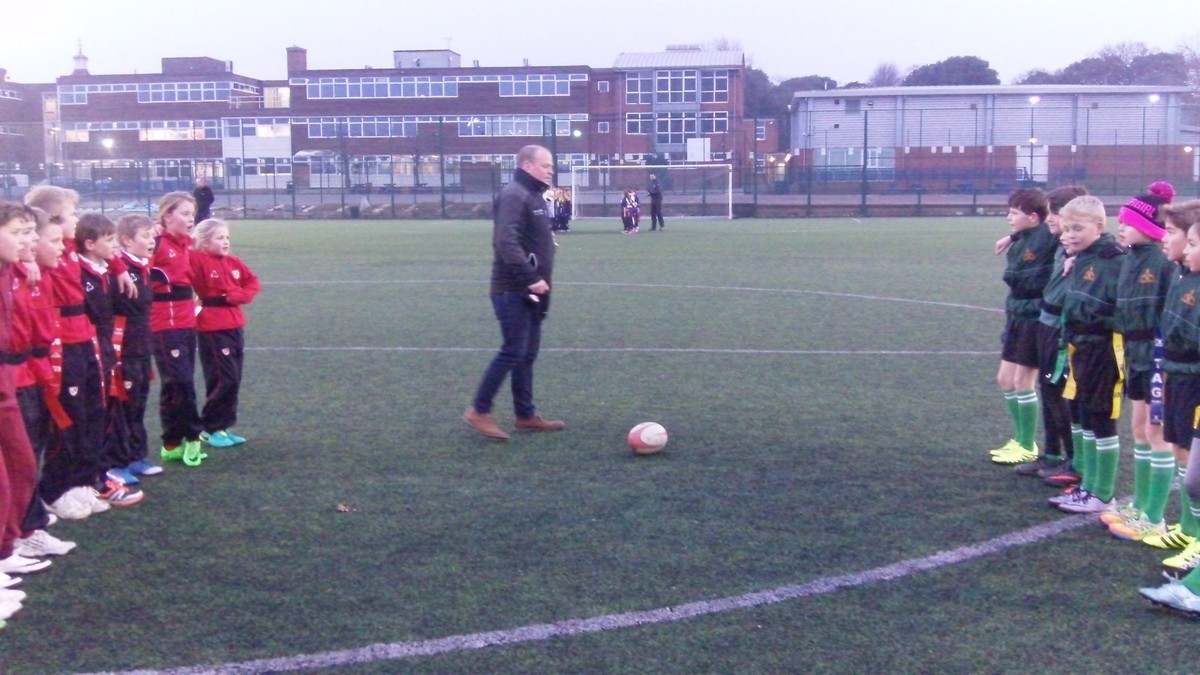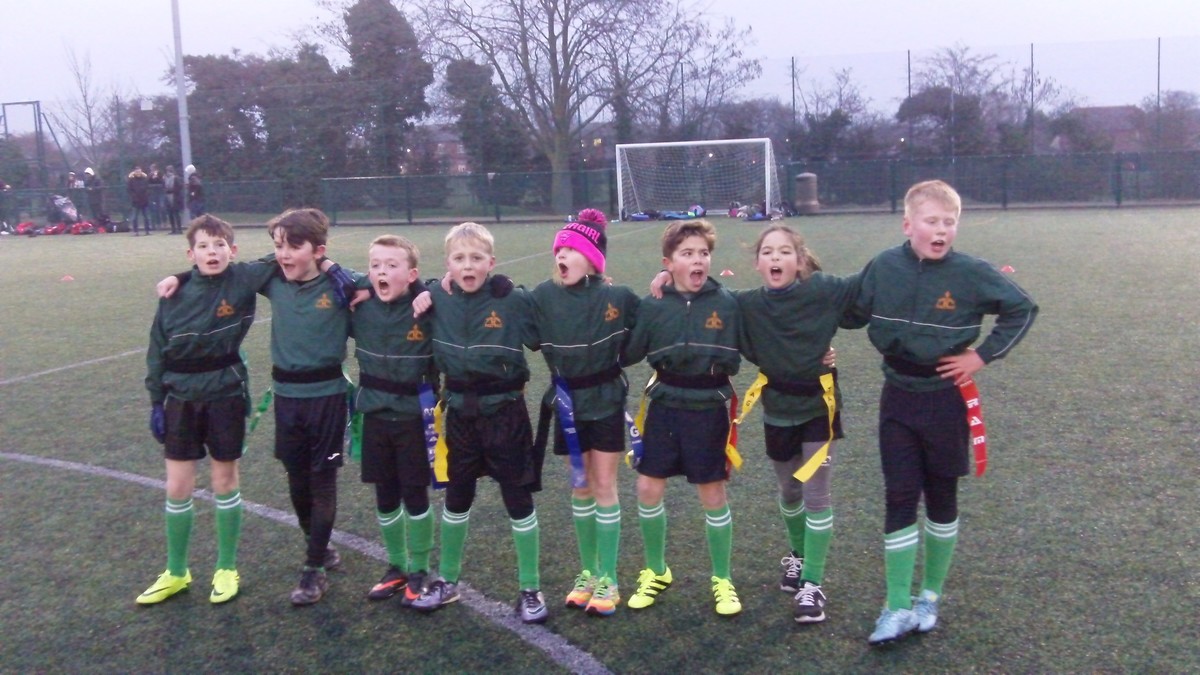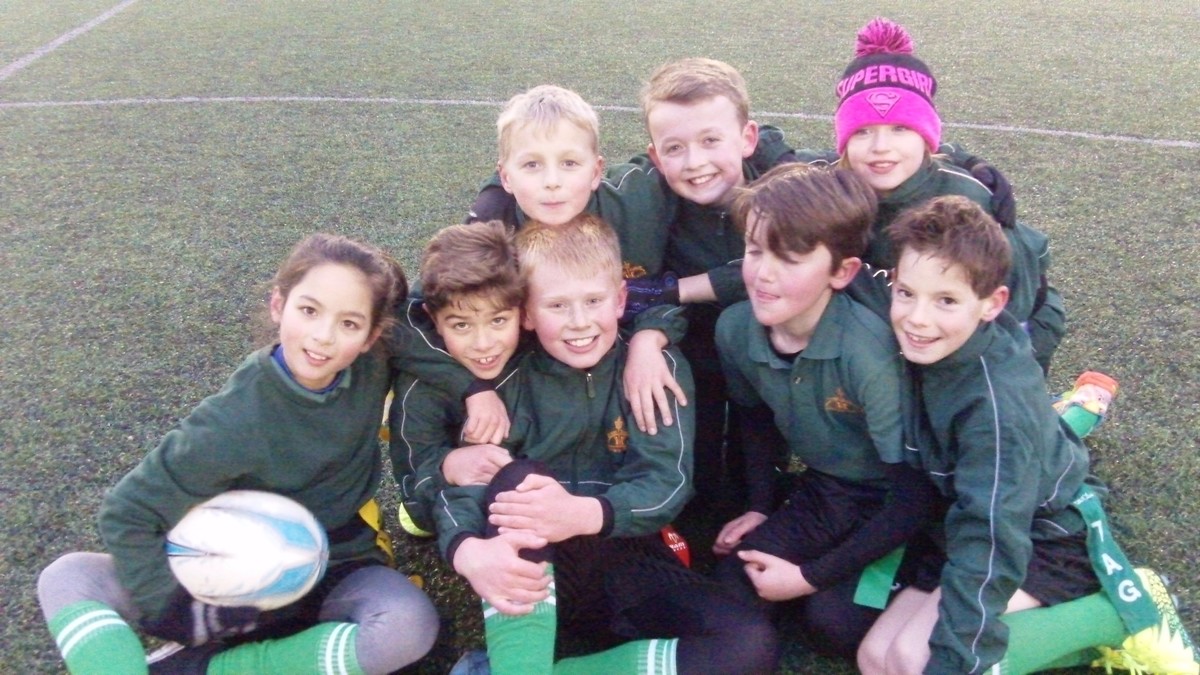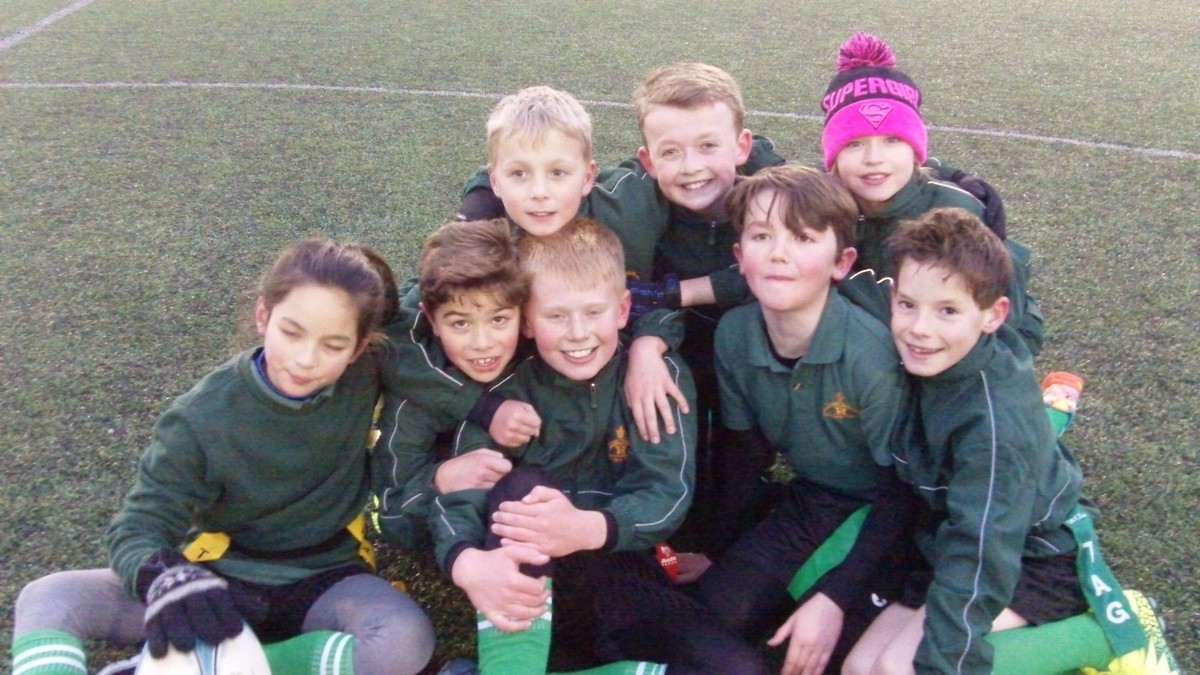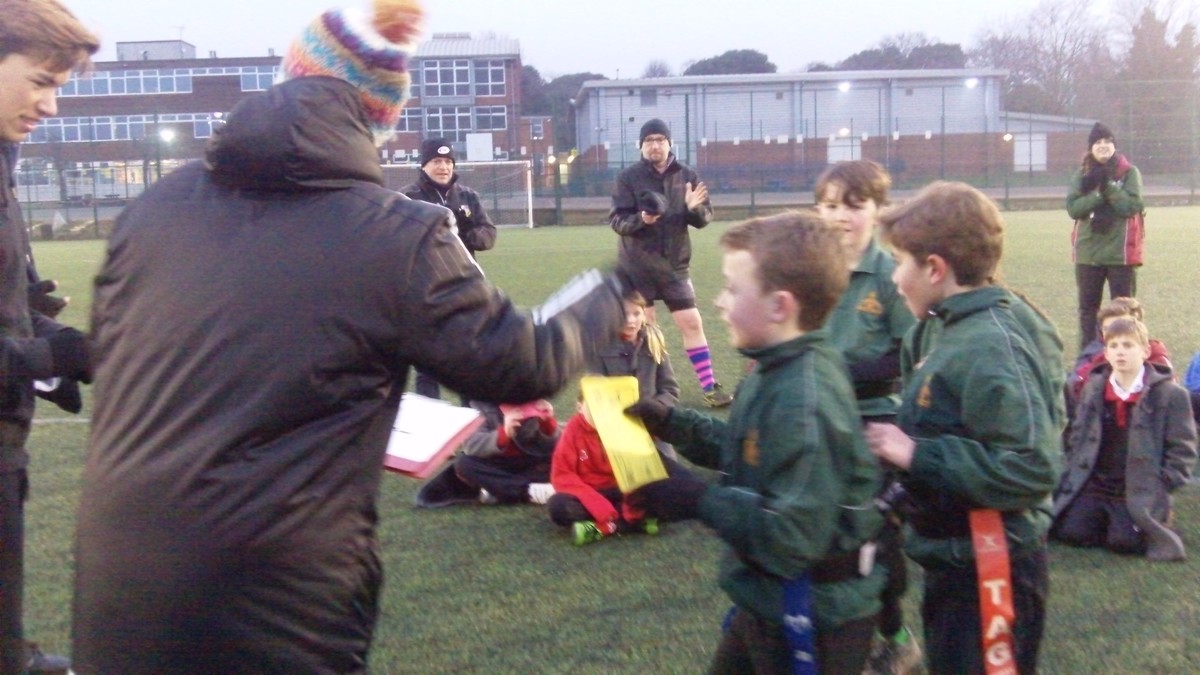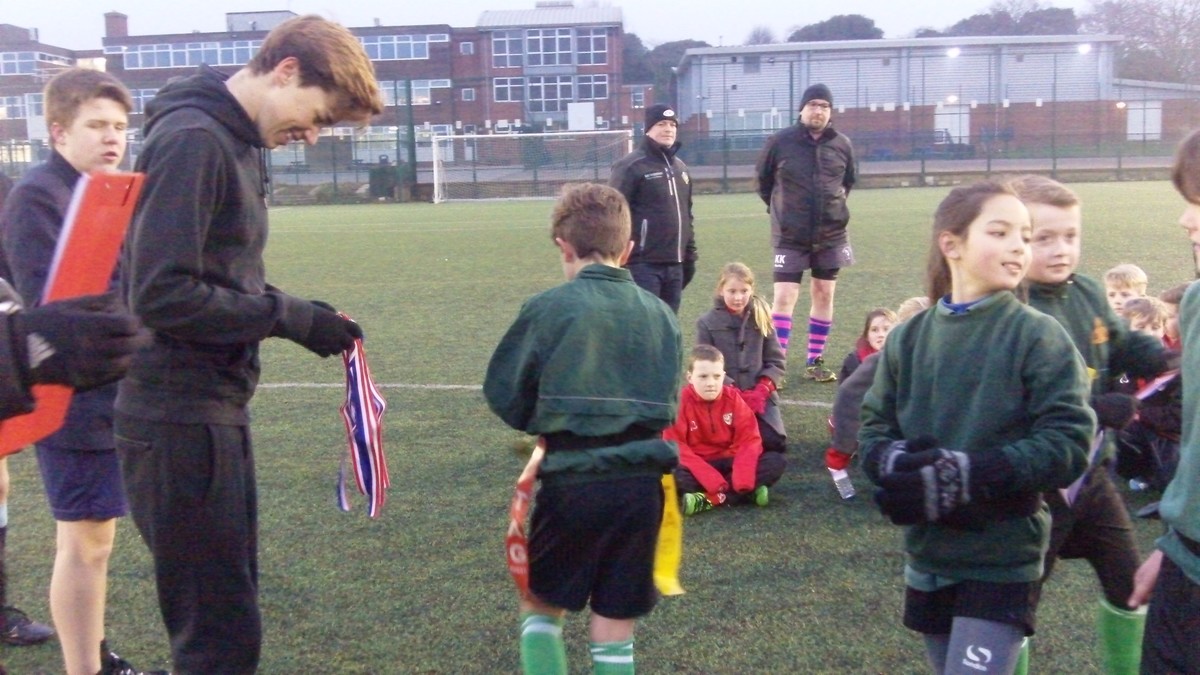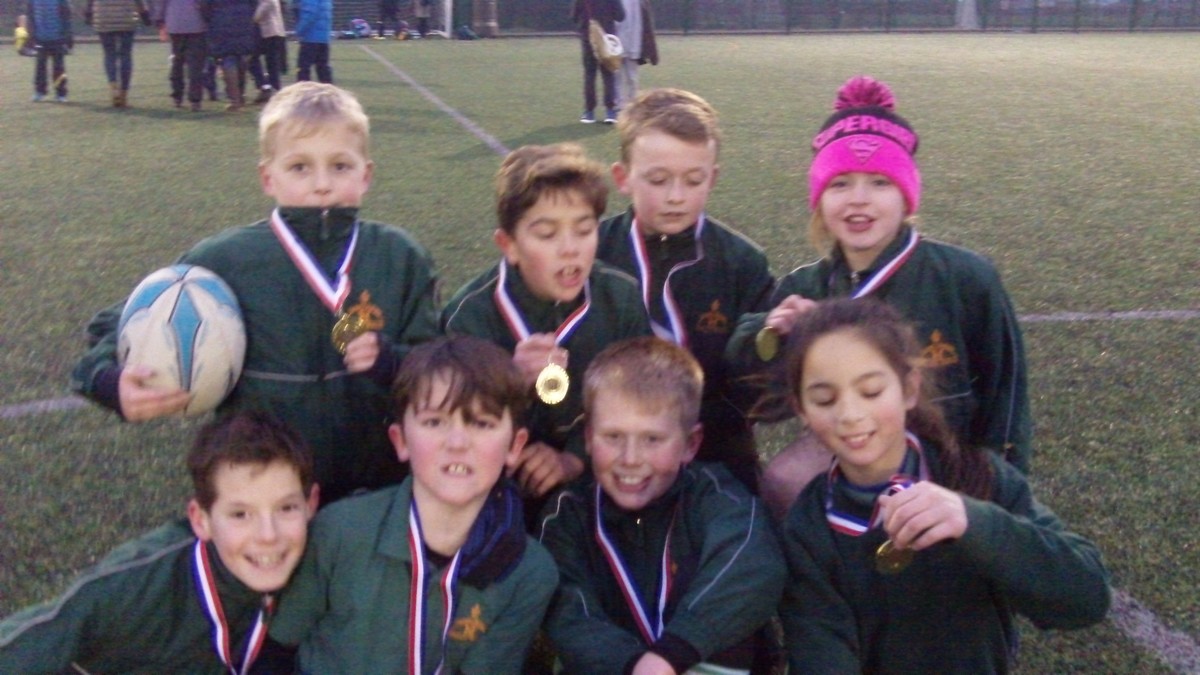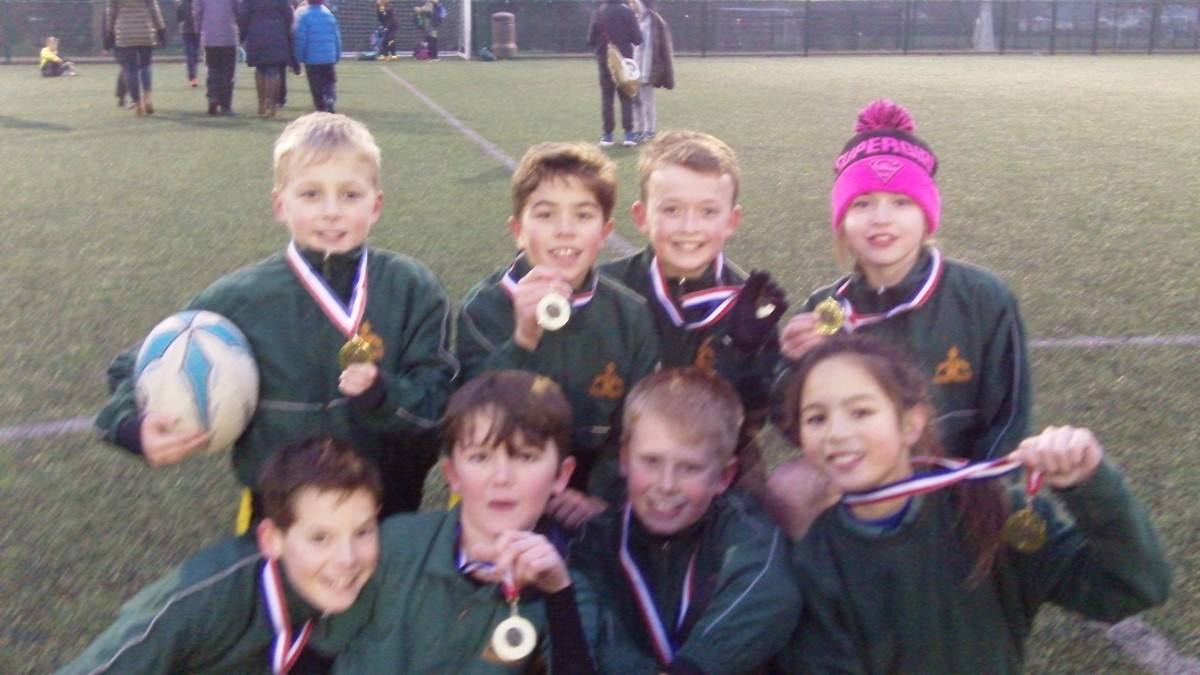 Colchester Consortium winners...onwards and upwards to Counties in Southend-on-Sea.
The team not only won the Maldon event but then completed the double by winning all their games in the Colchester Consortium! The children have now qualified for the County tournament This will be held later in the year at Southend-on-Sea. Well done team. Click on the images below to see how happy they were.
Blackwater Consortium Y2, 3, 4, 5 & 6 Cross Country
On a very cold, wet and windy day, lot's of Great Totham pupils put in a fantastic effort to complete the cross country. Thank you to all the parents for your support which really helped to motivate the children on the day. Well done to each and every pupil that participated. You ALL did fantastic!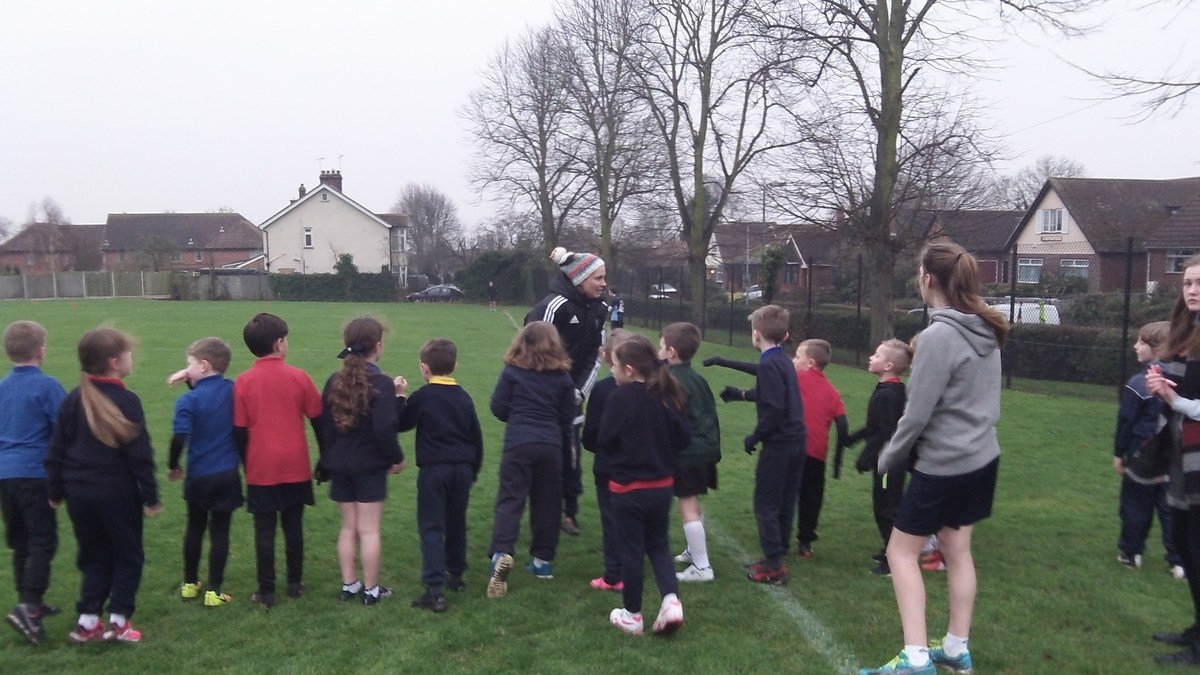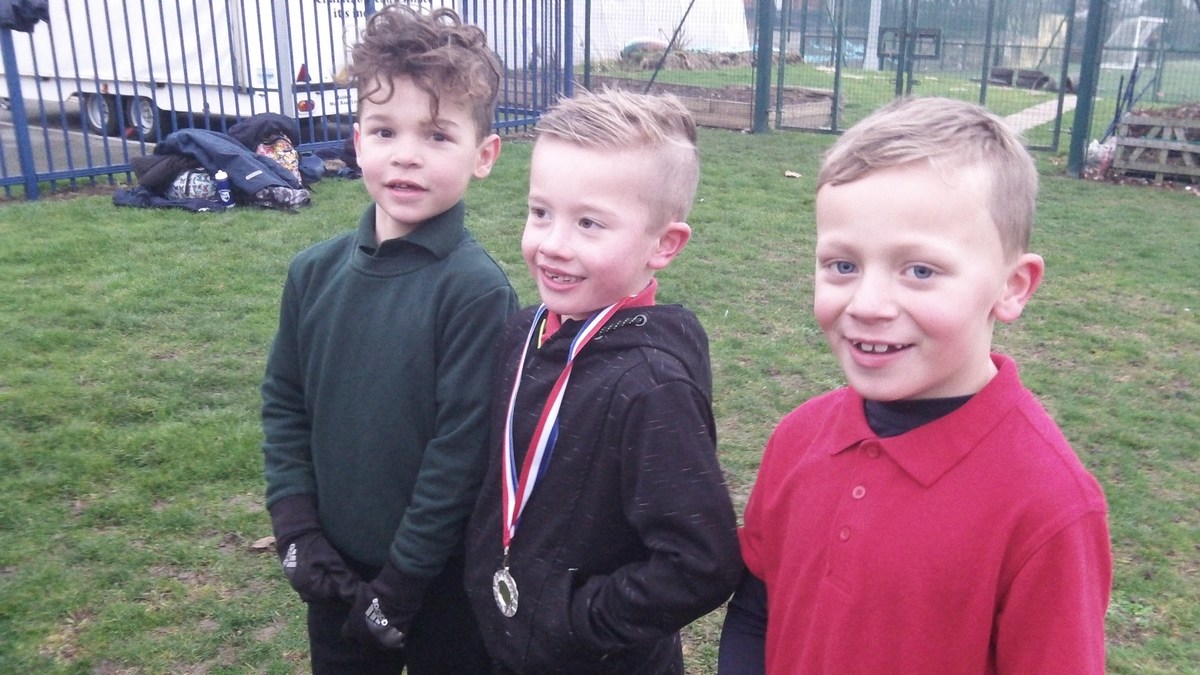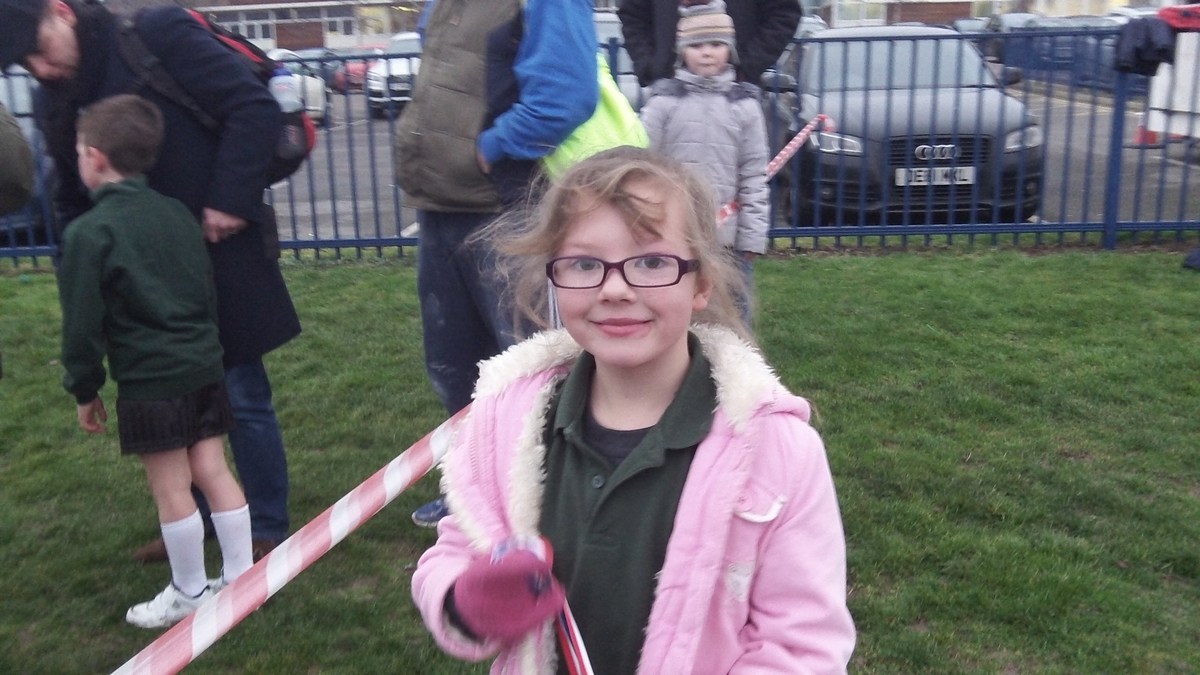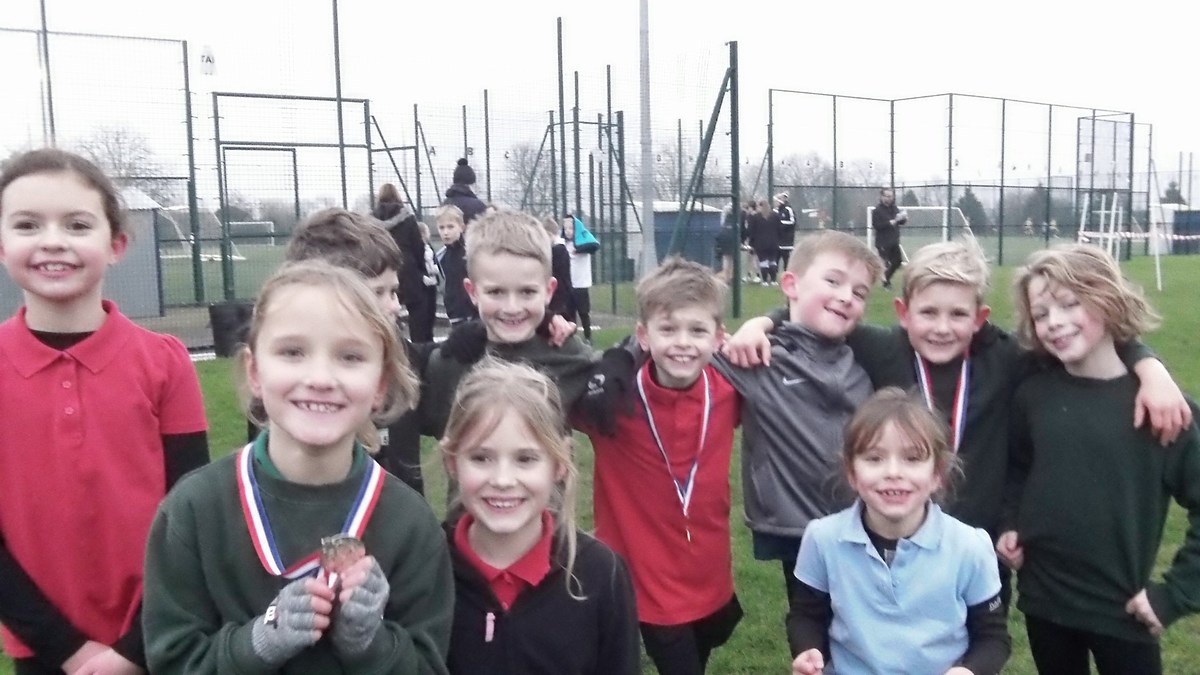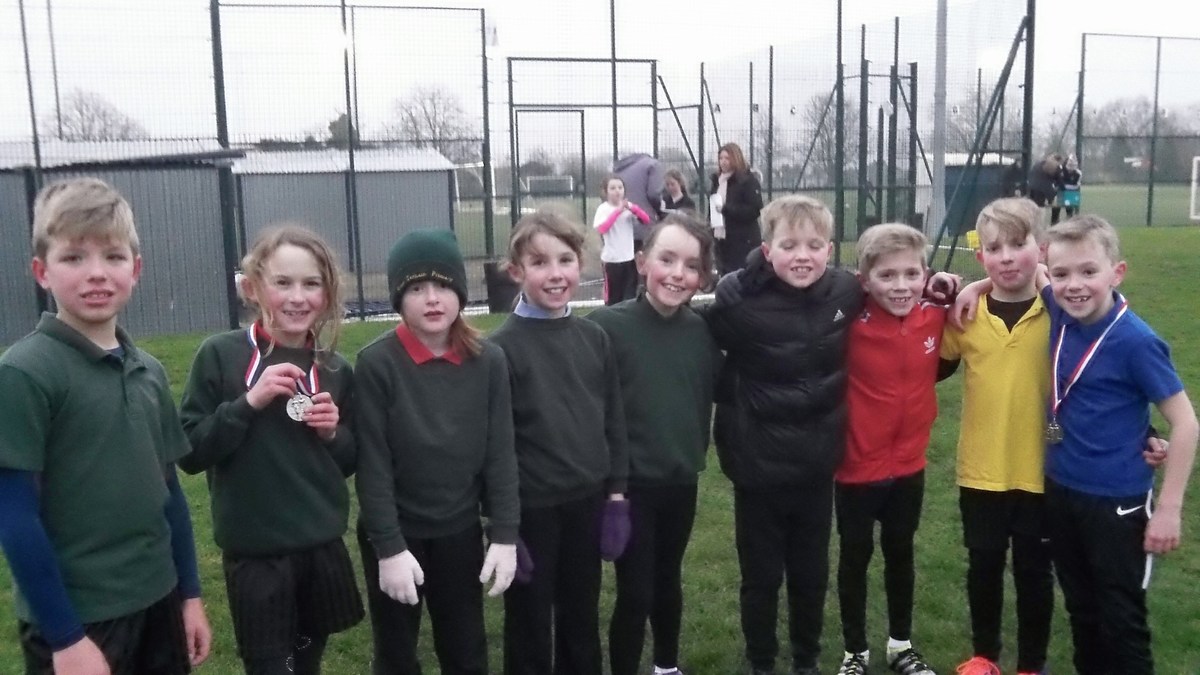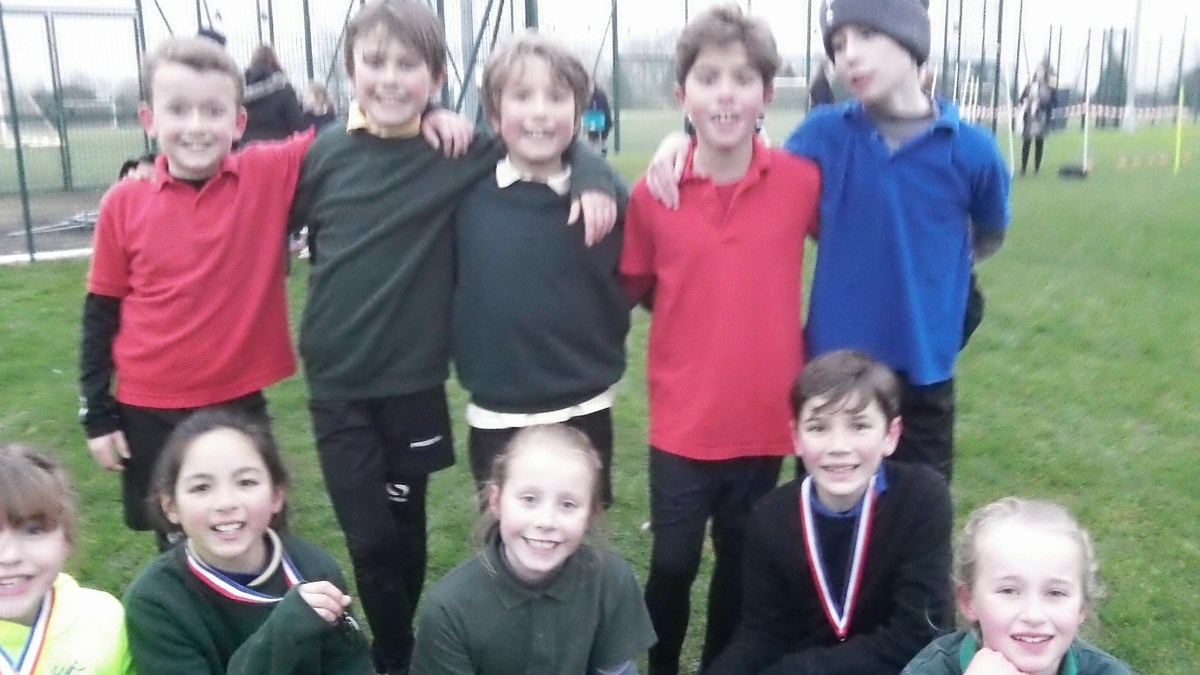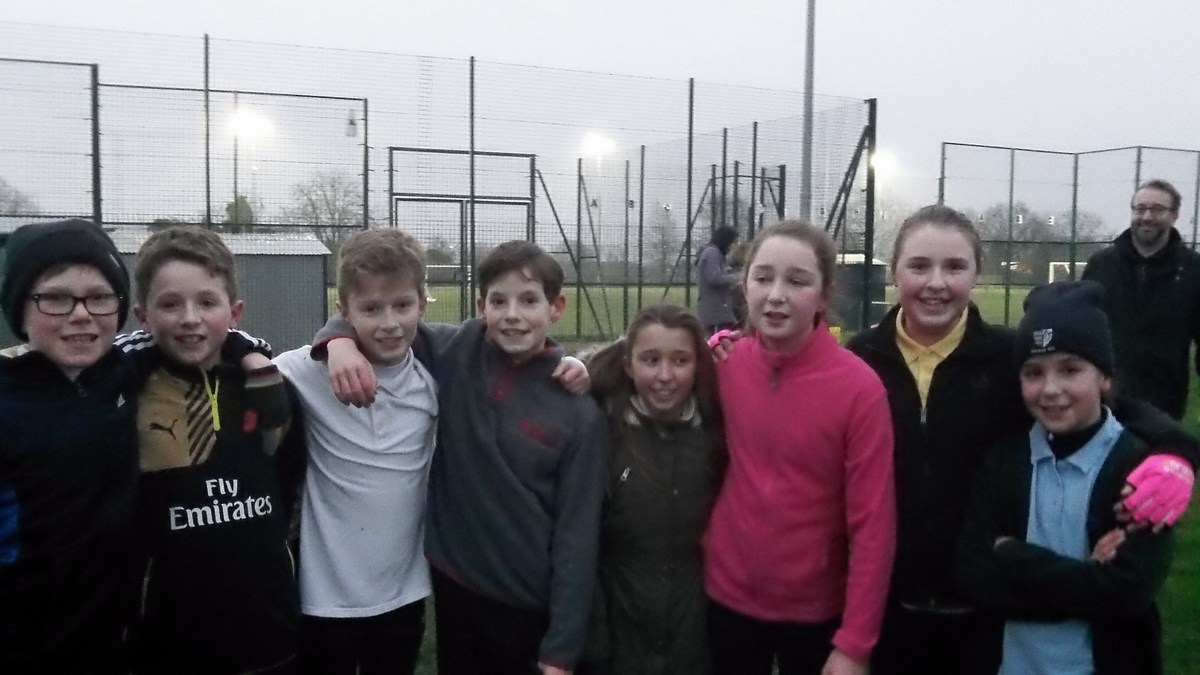 Blackwater Consortium Year 4, 5 & 6 football tournament
The School took three teams to compete in a girls football tournament. The children volunteered themselves to play and the turn out was excellent- much like the tournament itself. The girls came first, third and sixth and played very well: most importantly they had fun!
Inter-House Hockey Competition
Today's fixture was Willow Vs Maple in a thrilling encounter. However, it was Maple who were victorious today winning 2-0 overall. Well done to both teams that competed. Both teams got stuck in and showed good sportsmanship throughout.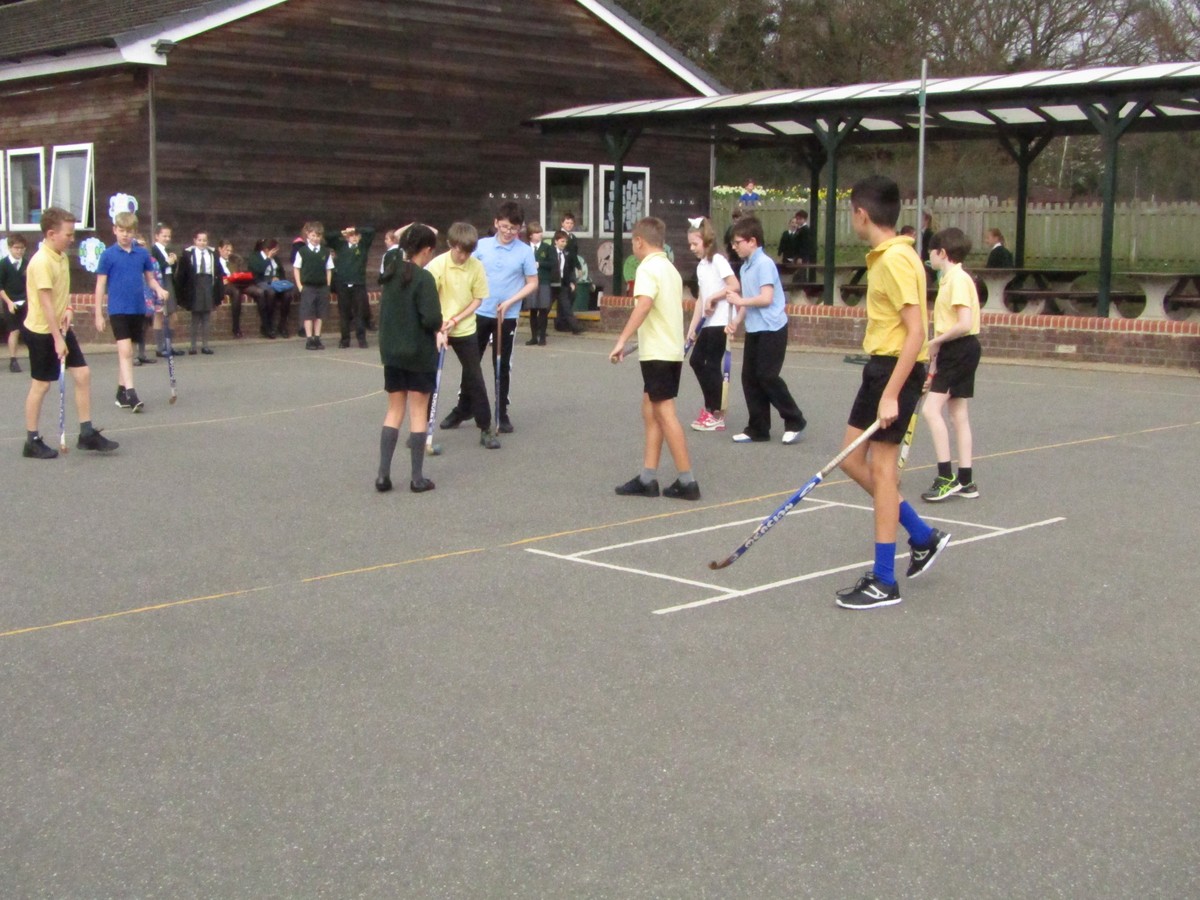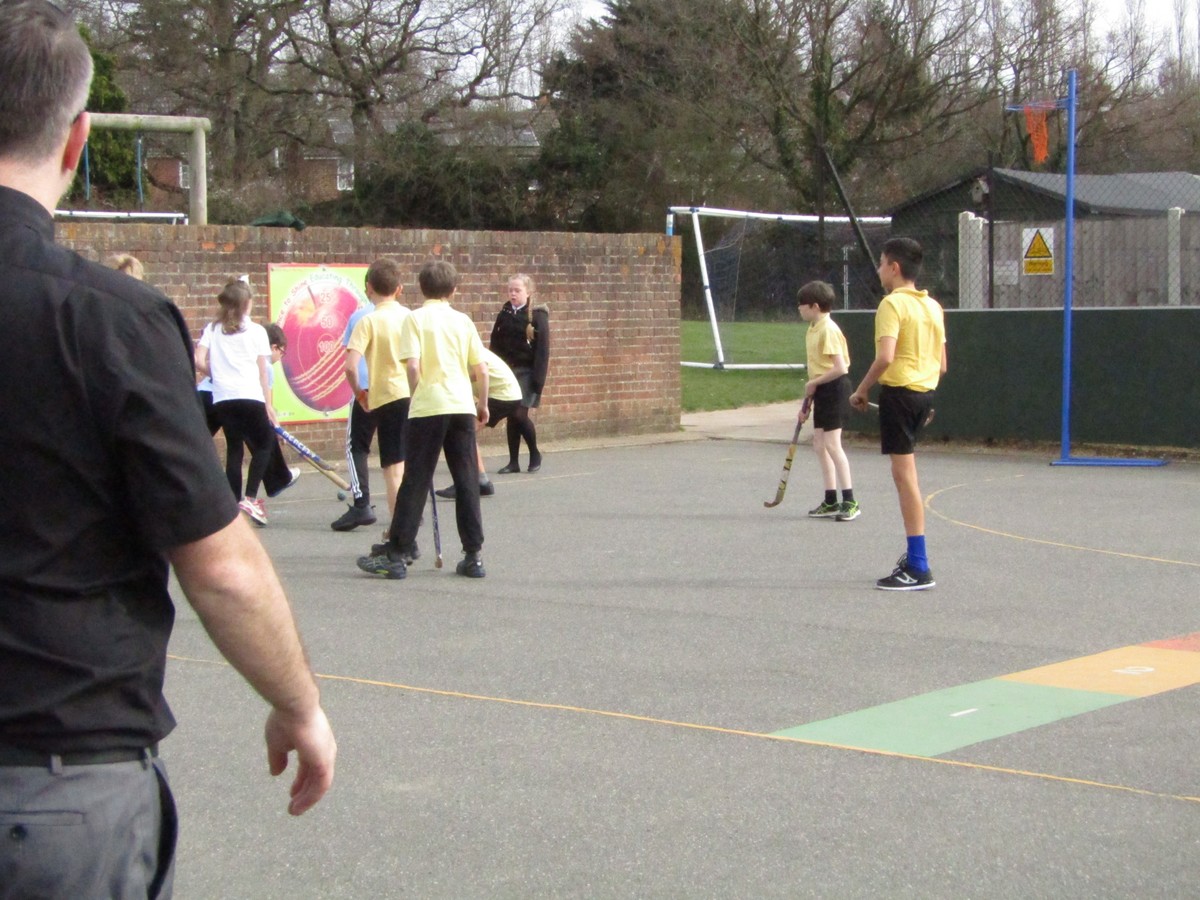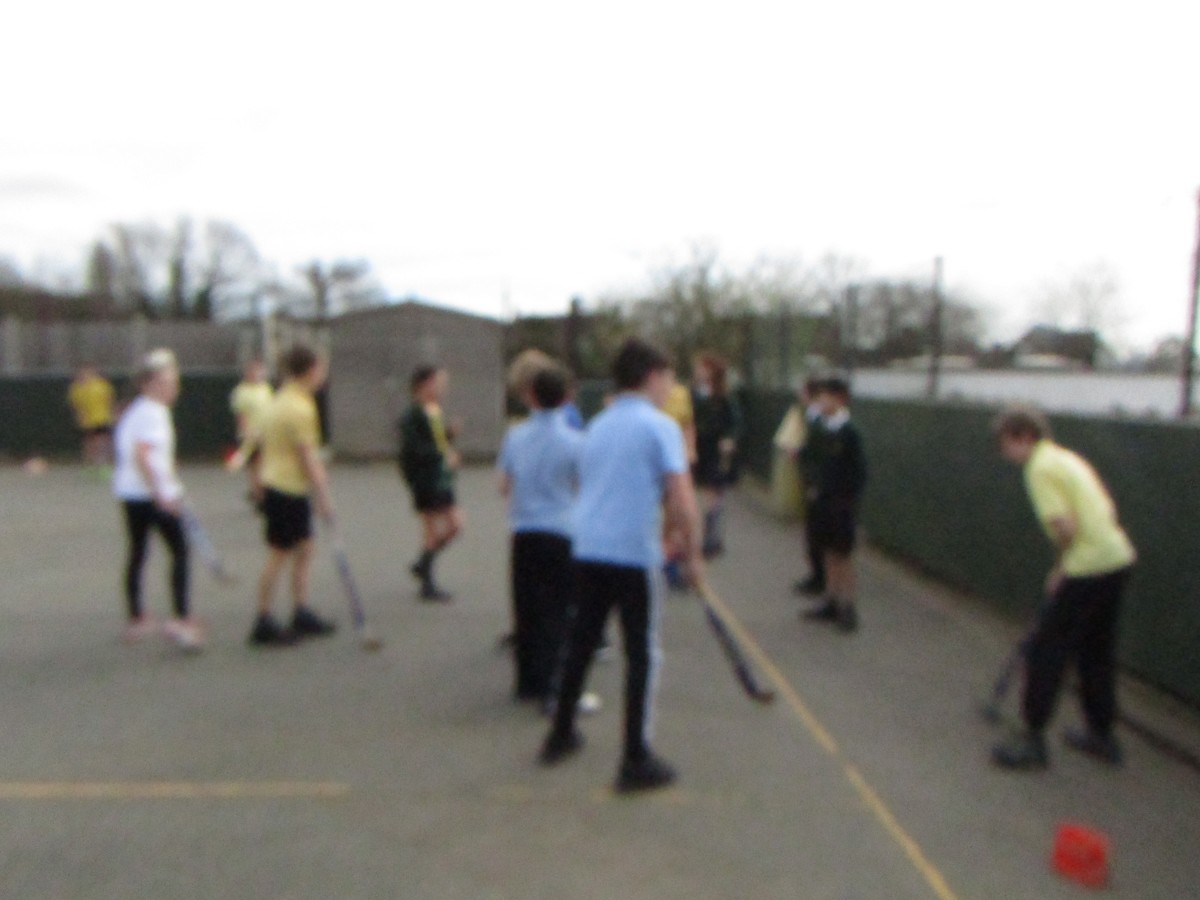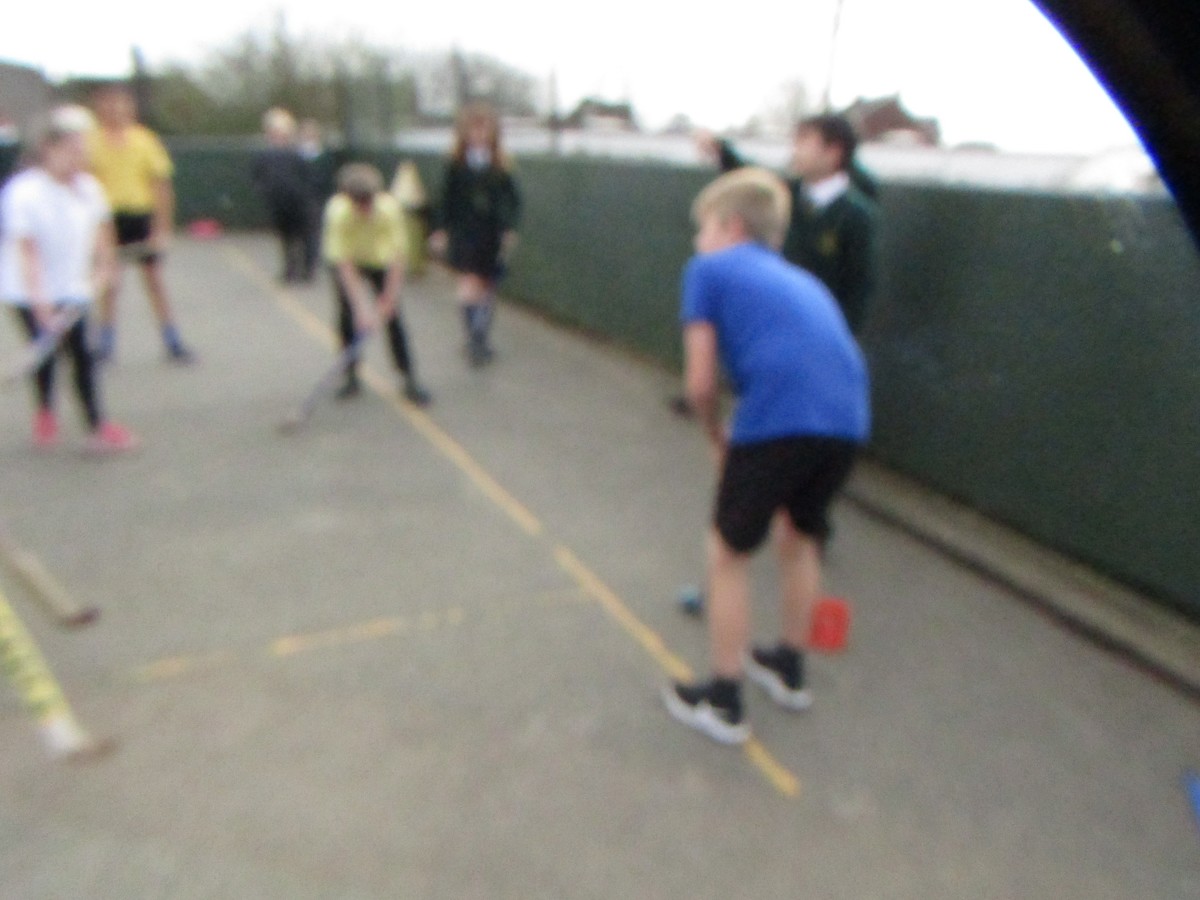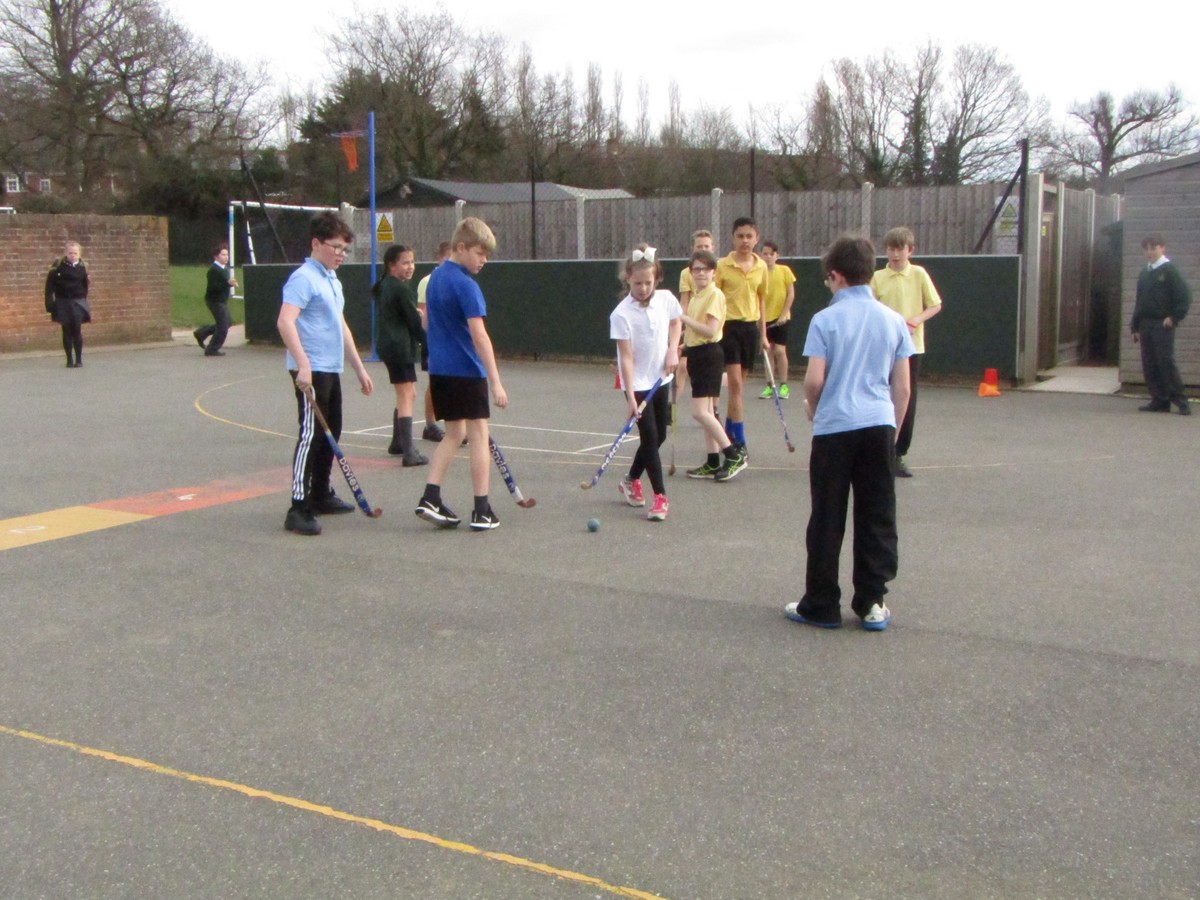 31/03/2017 - Maple A versus Maple B. Result ending in a draw and penalty shoot-out. As you can see, a very sporting end with handshakes all round.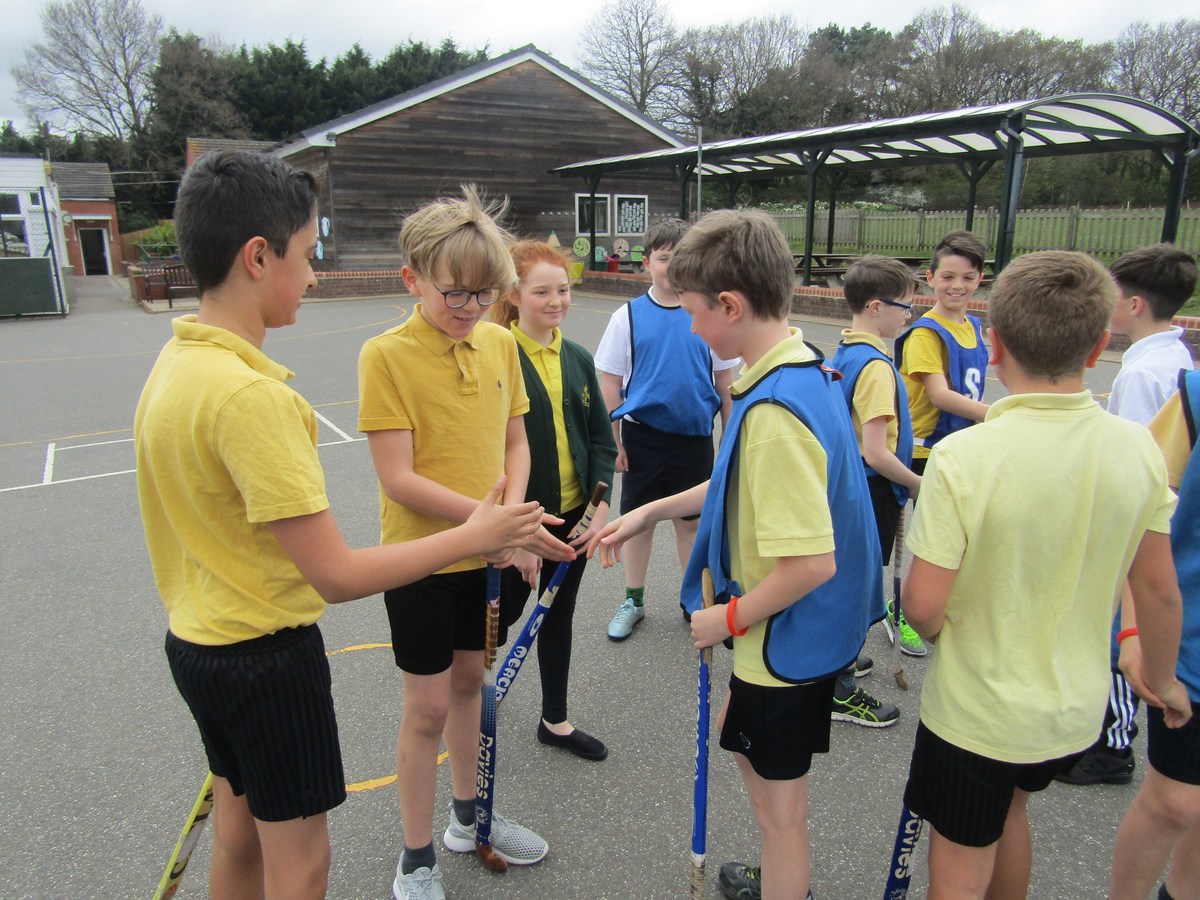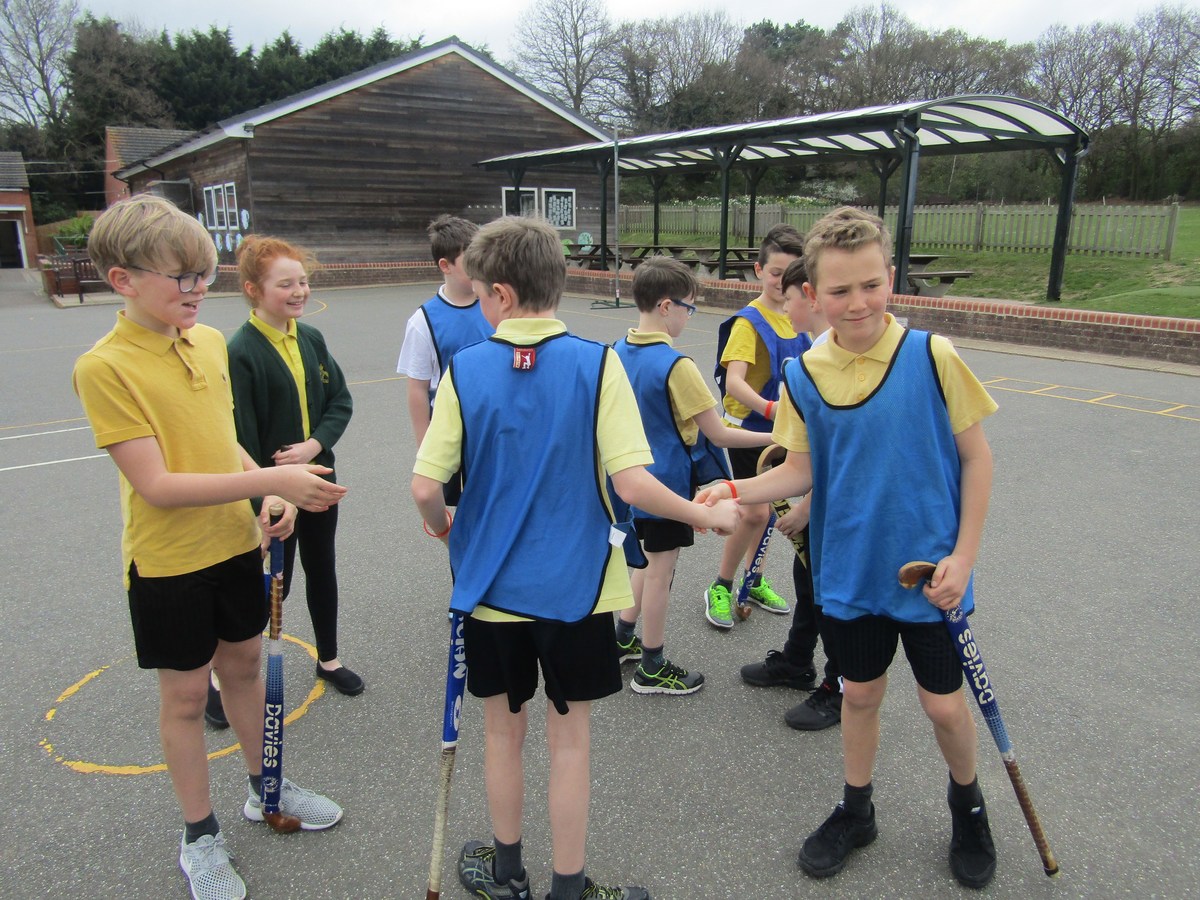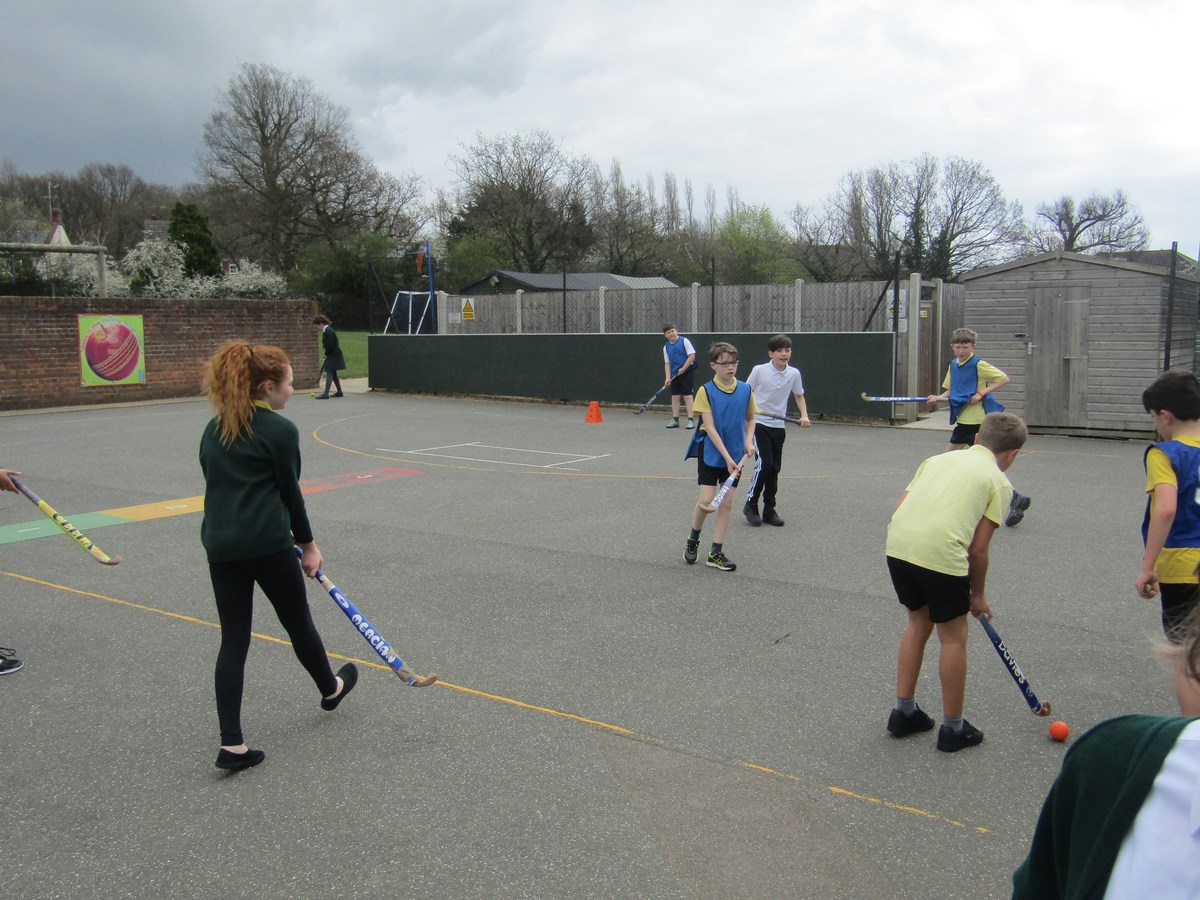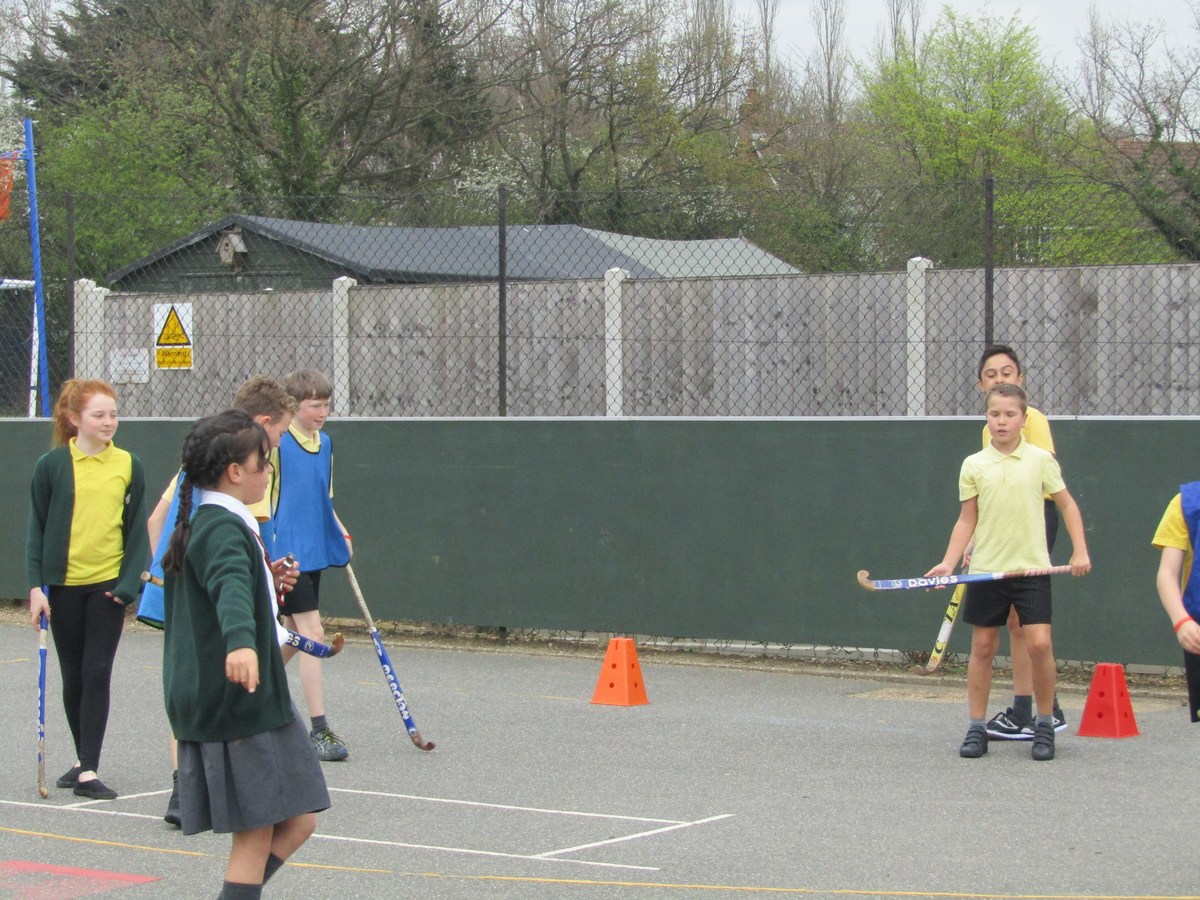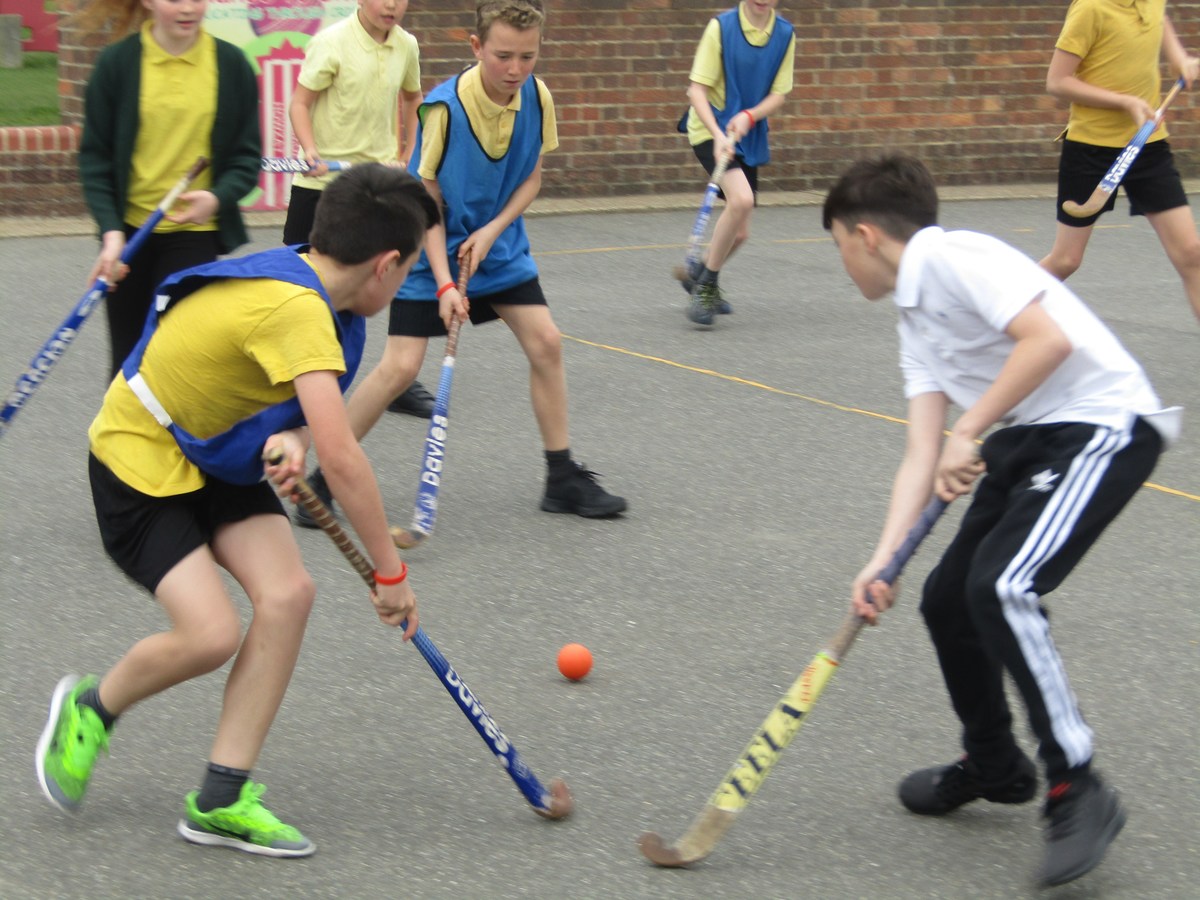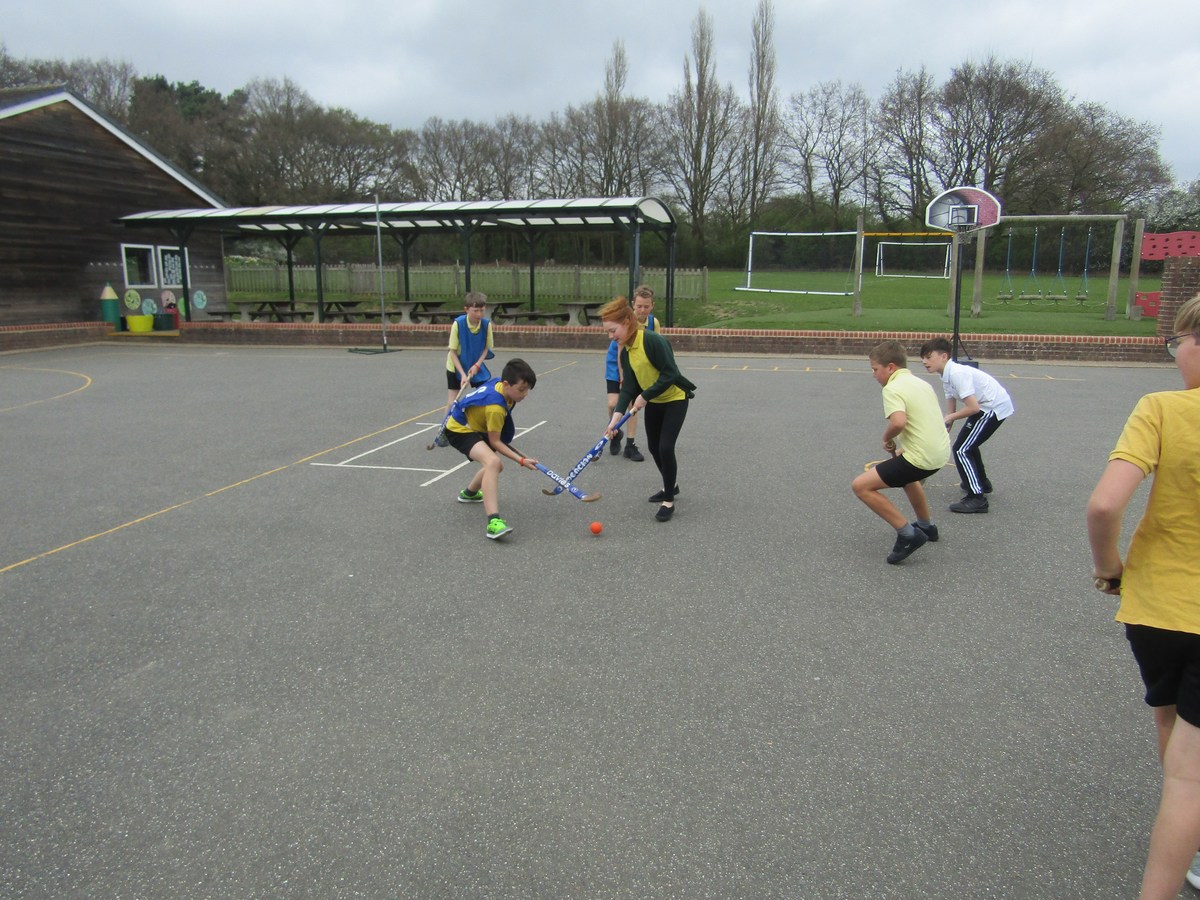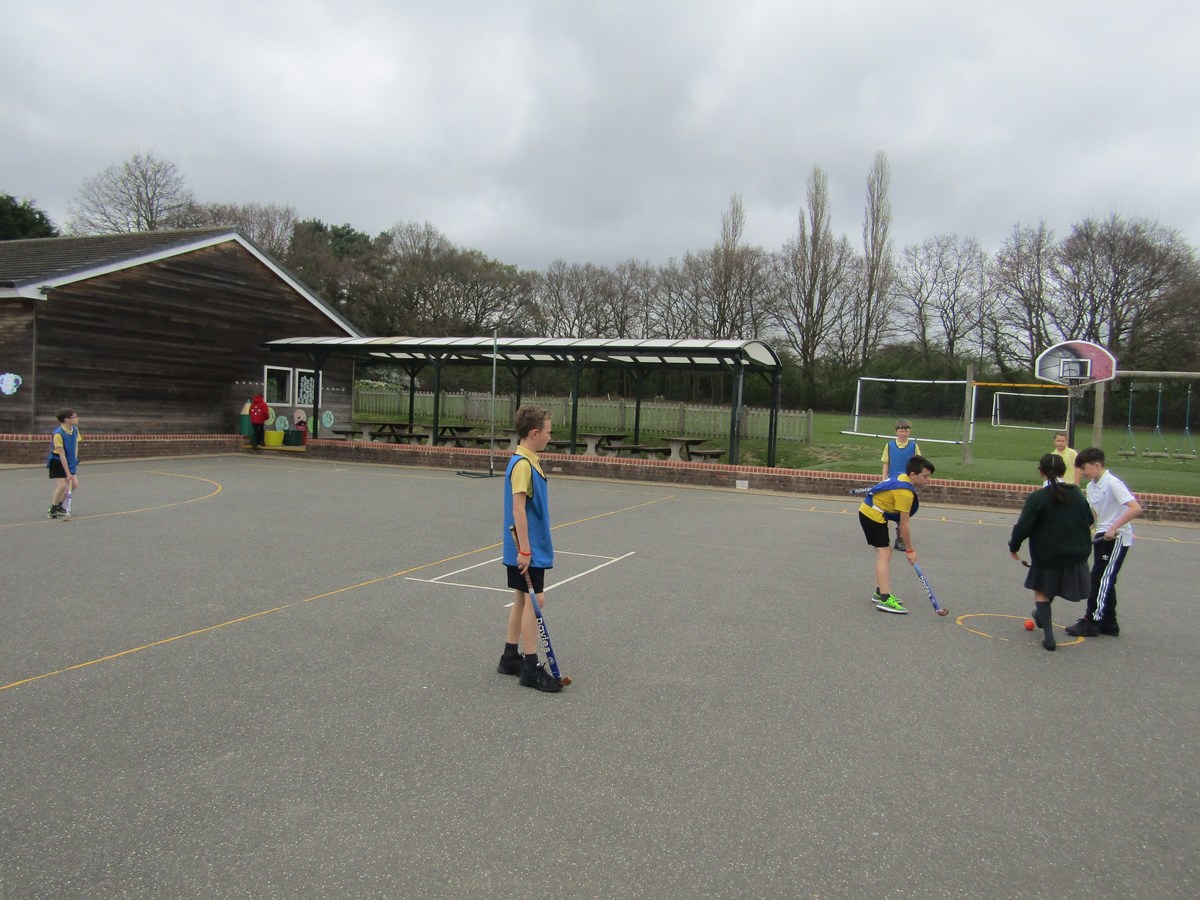 Year 2 Cheerleading Festival.
A selection of children from Year 2 had the chance to attend a cheerleading festival at the Plume - they all had a great time!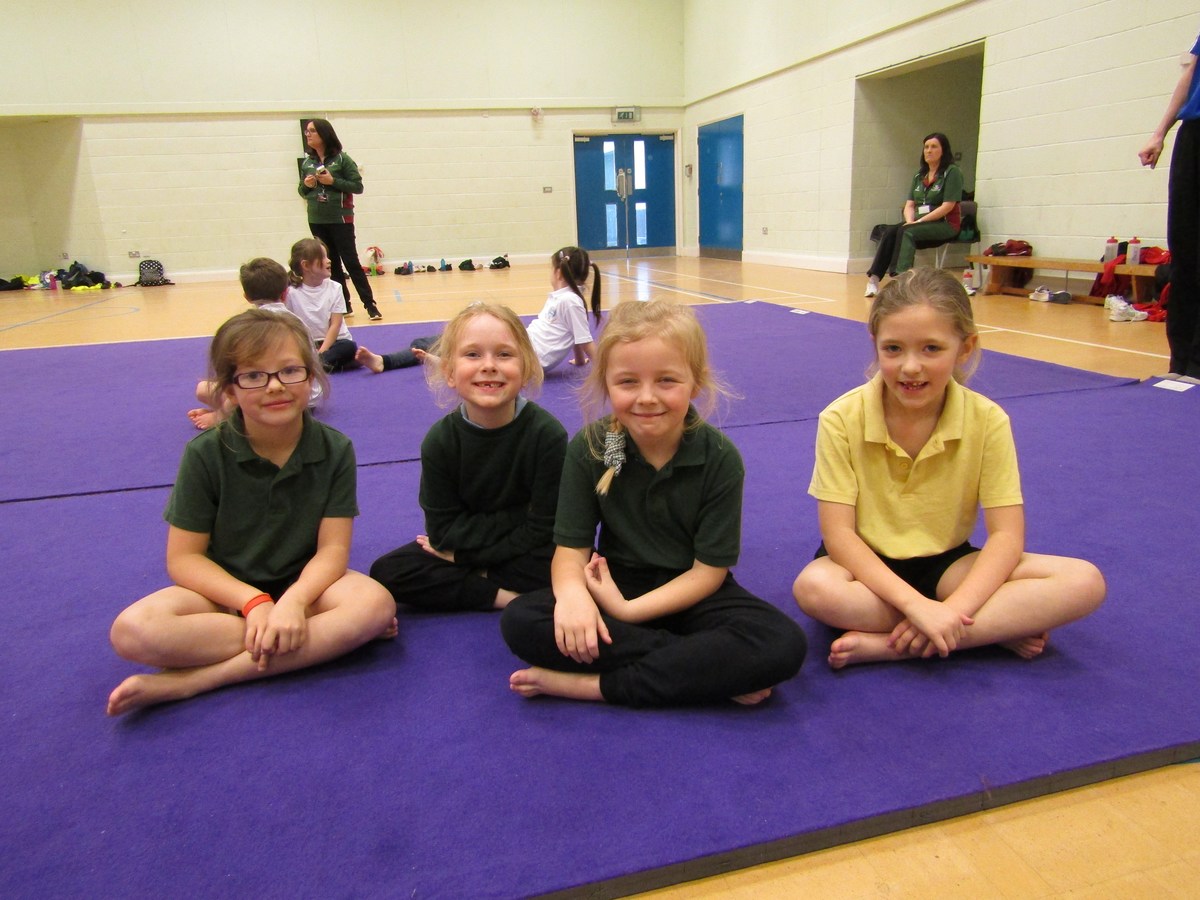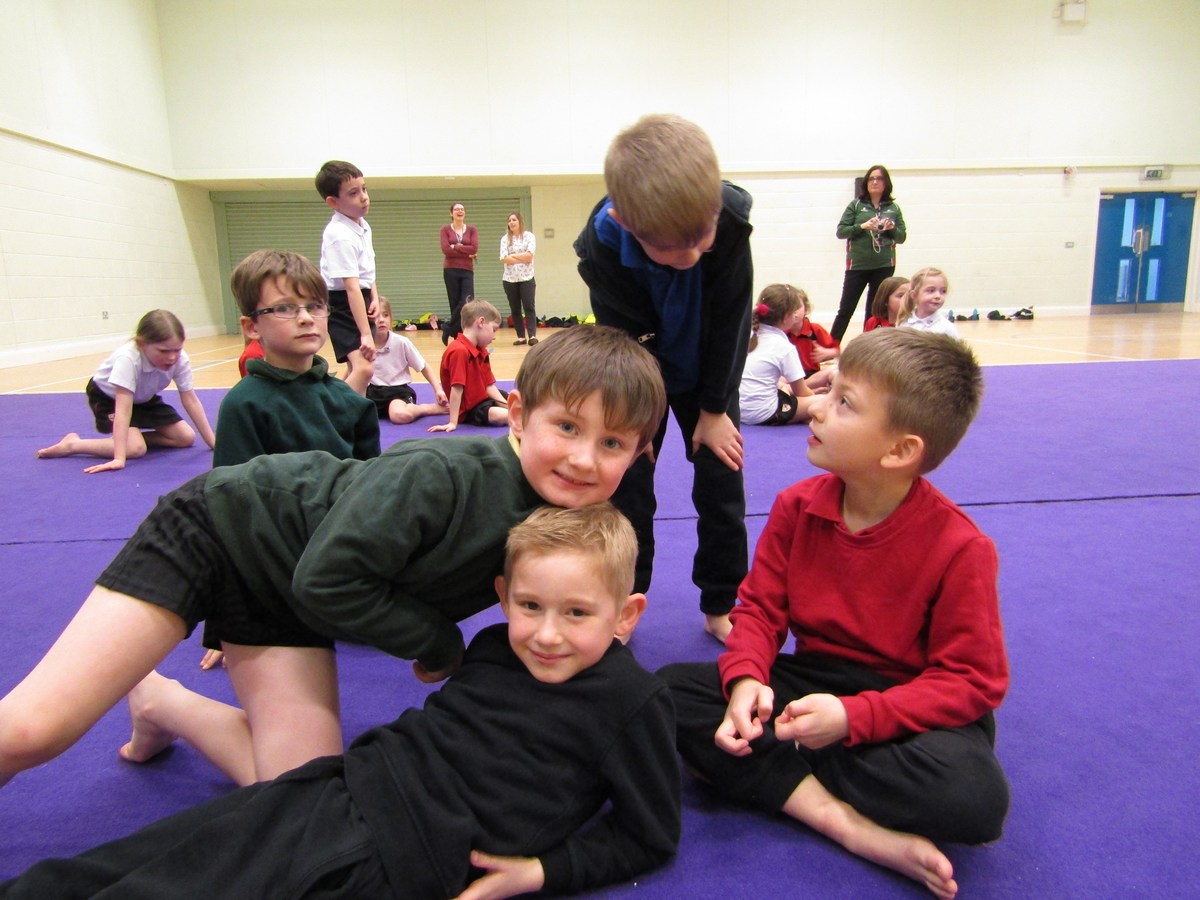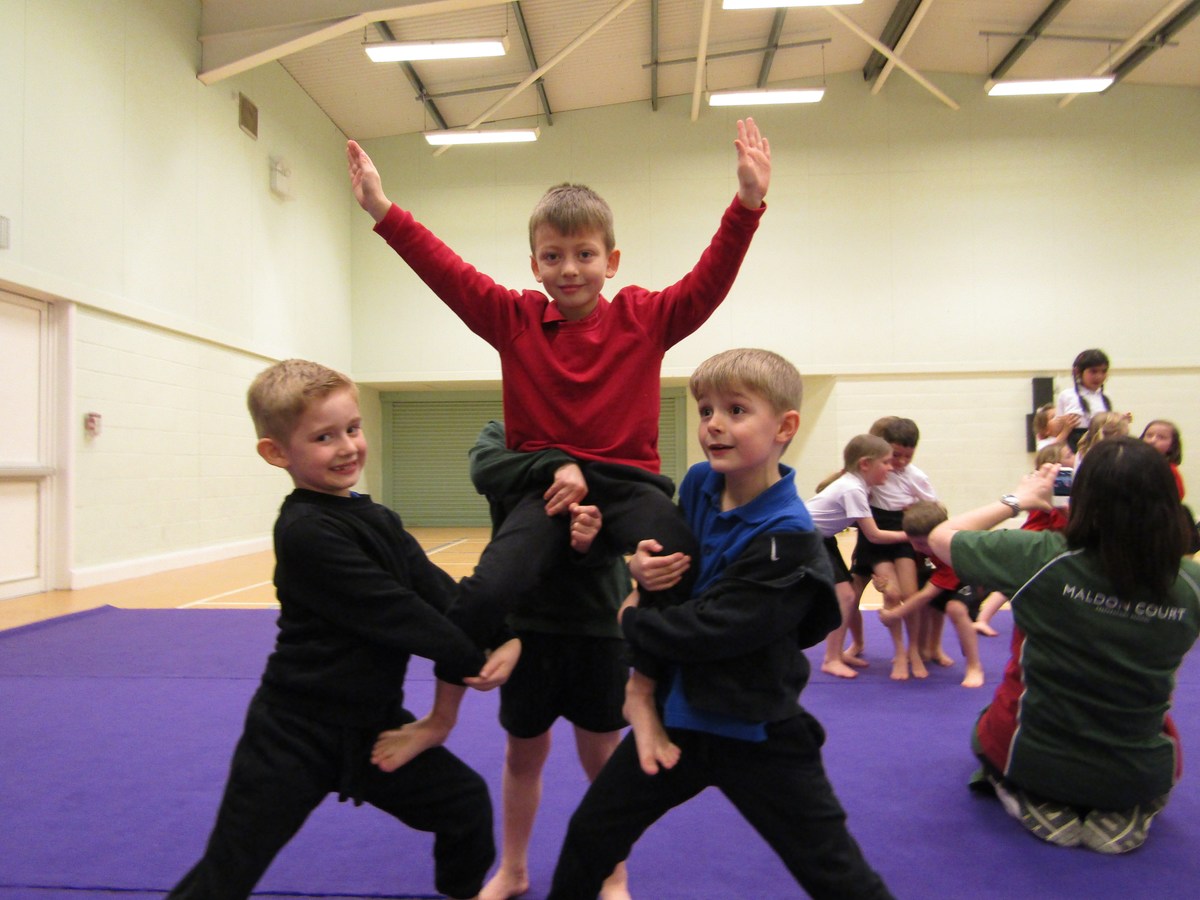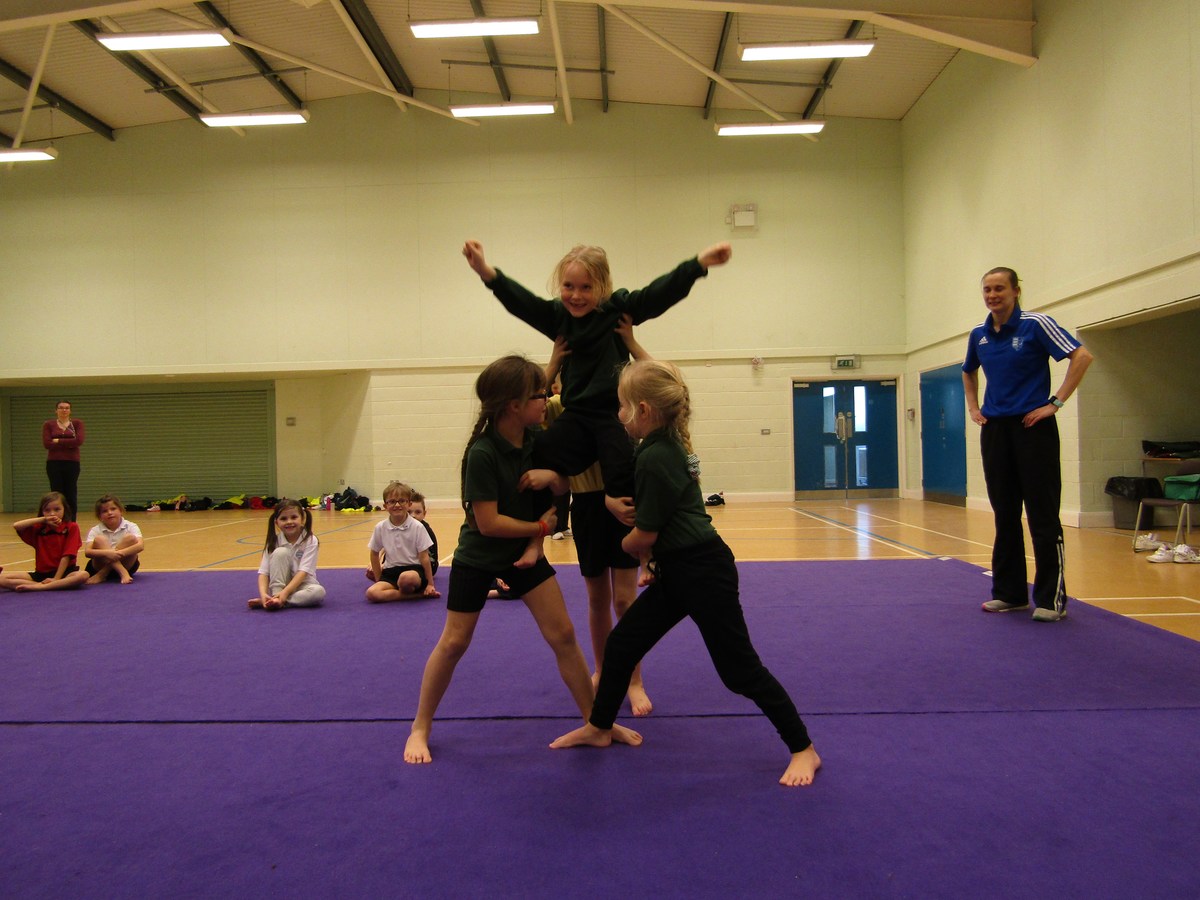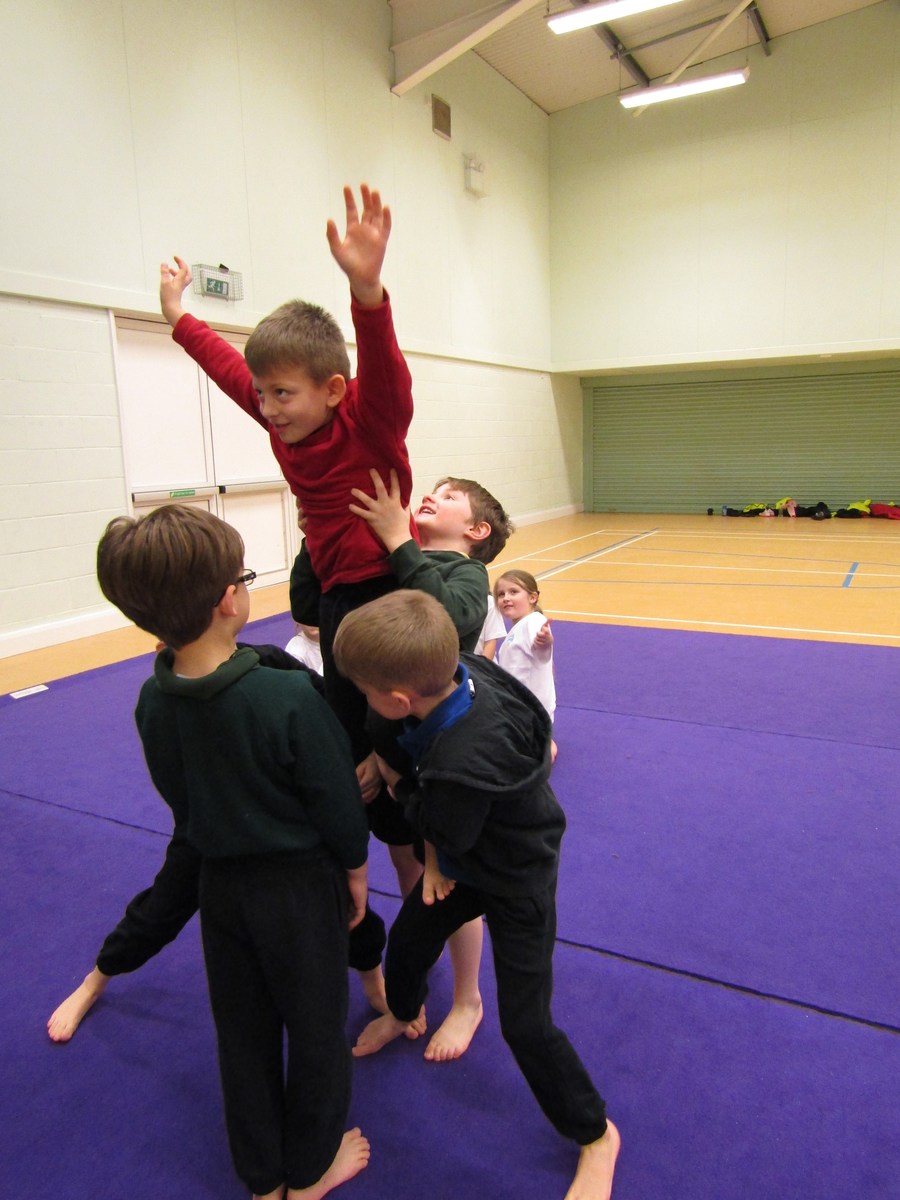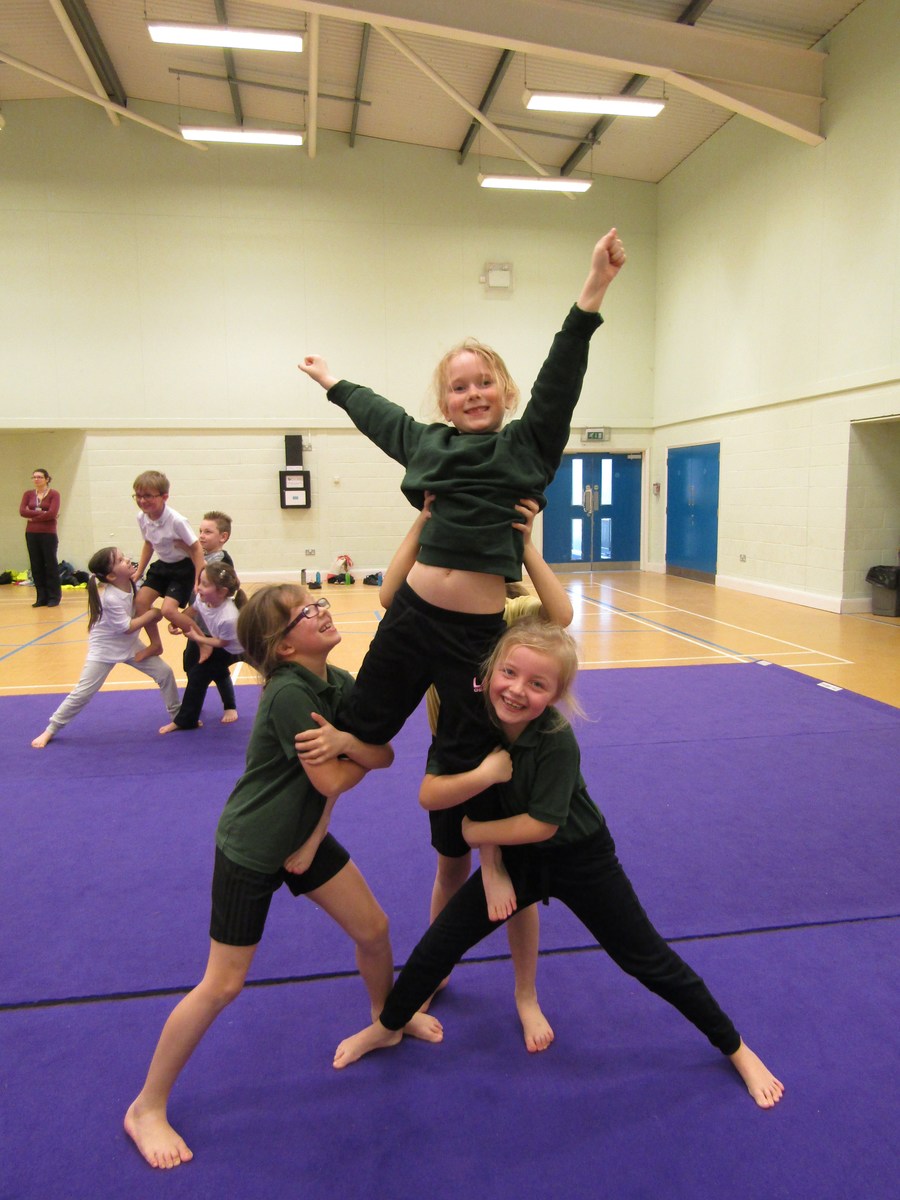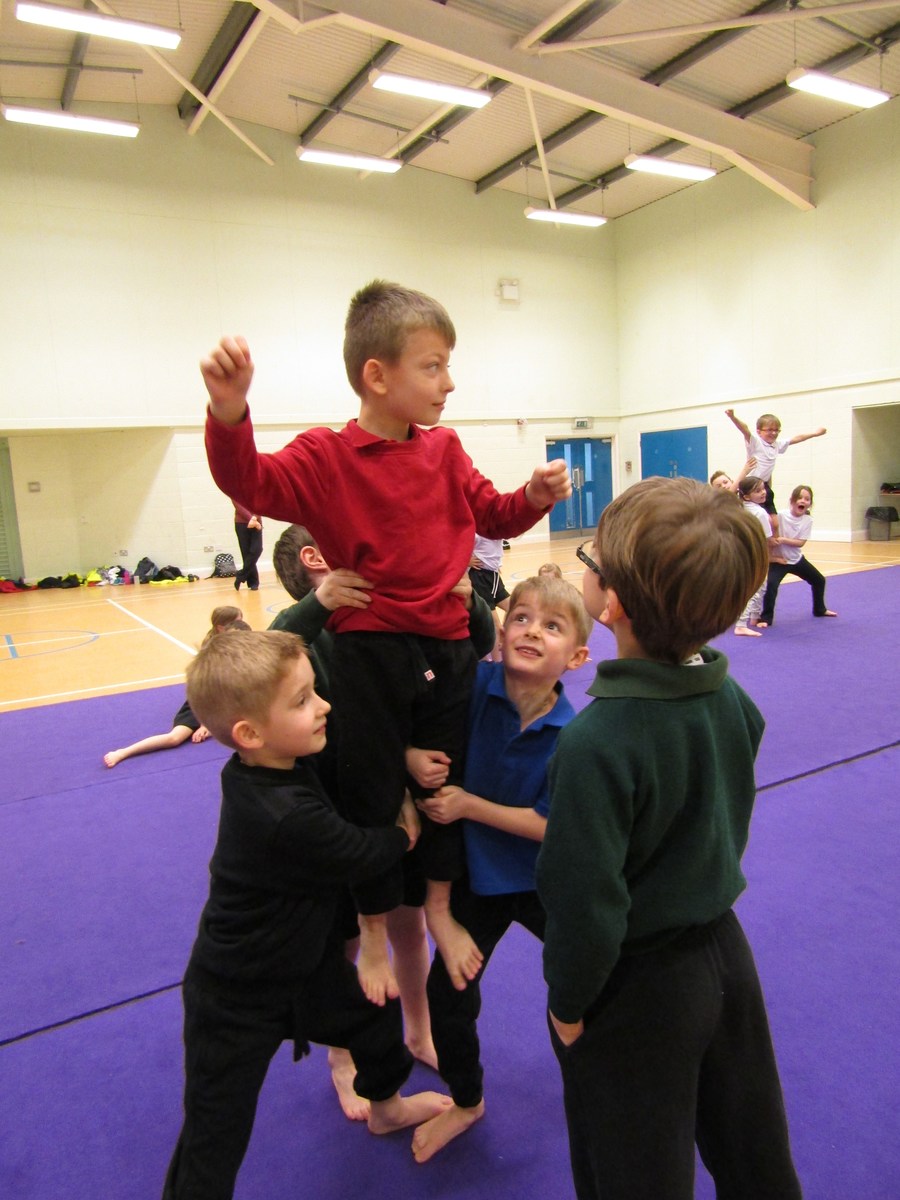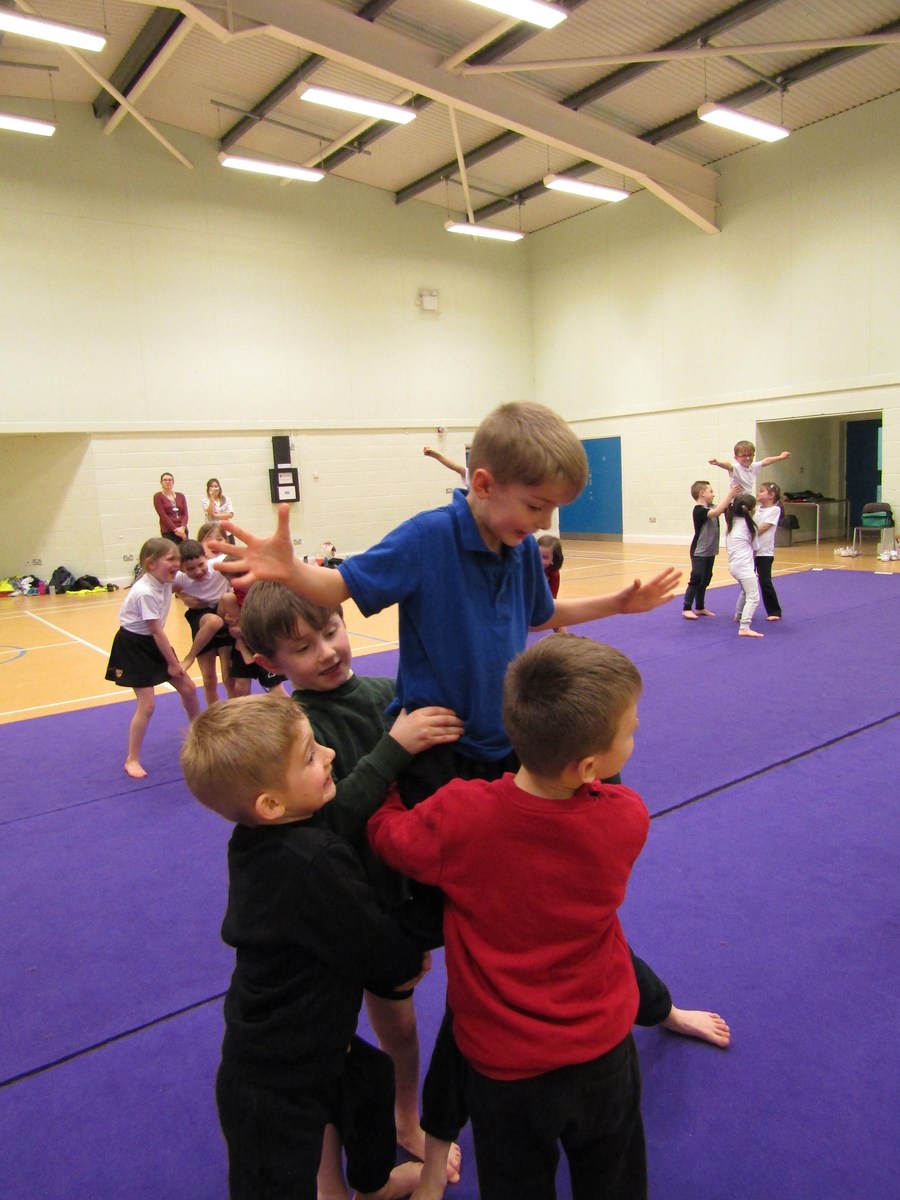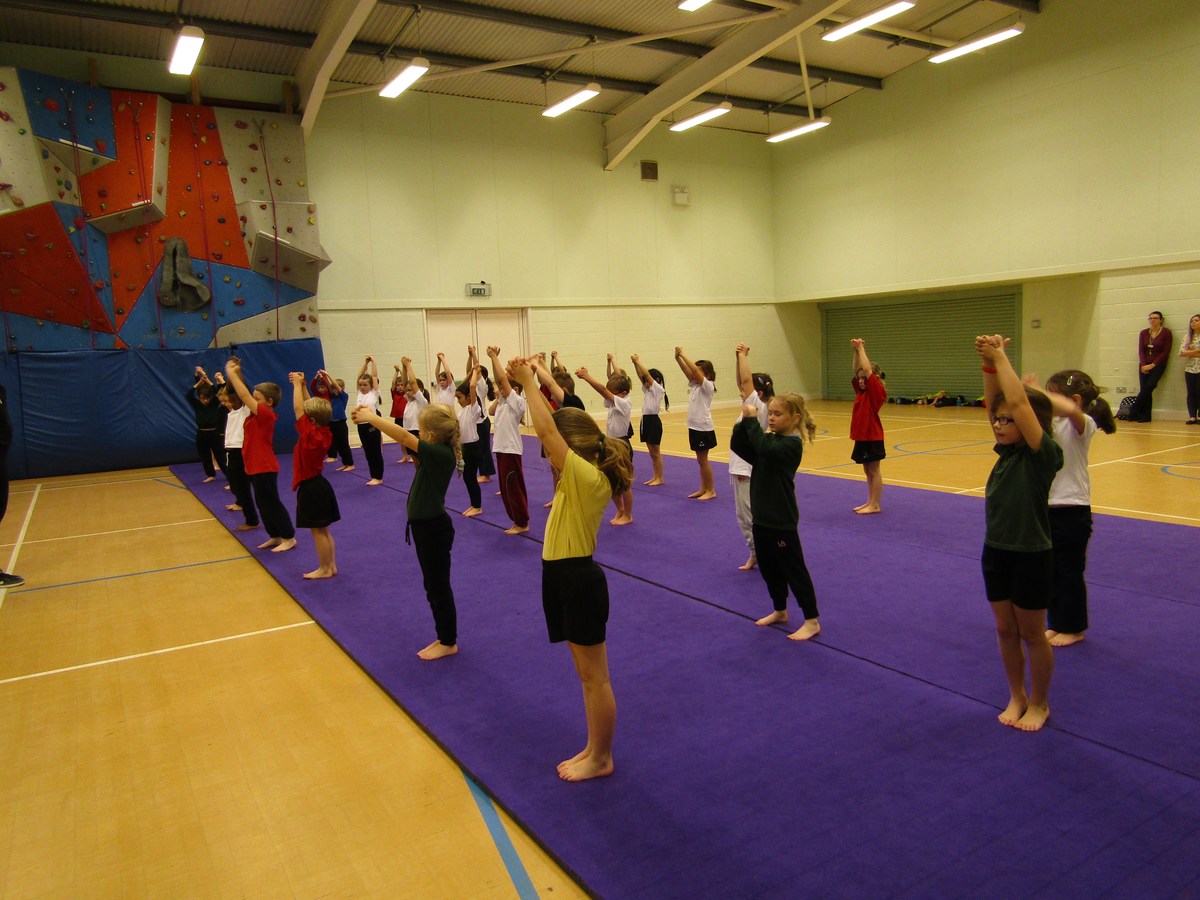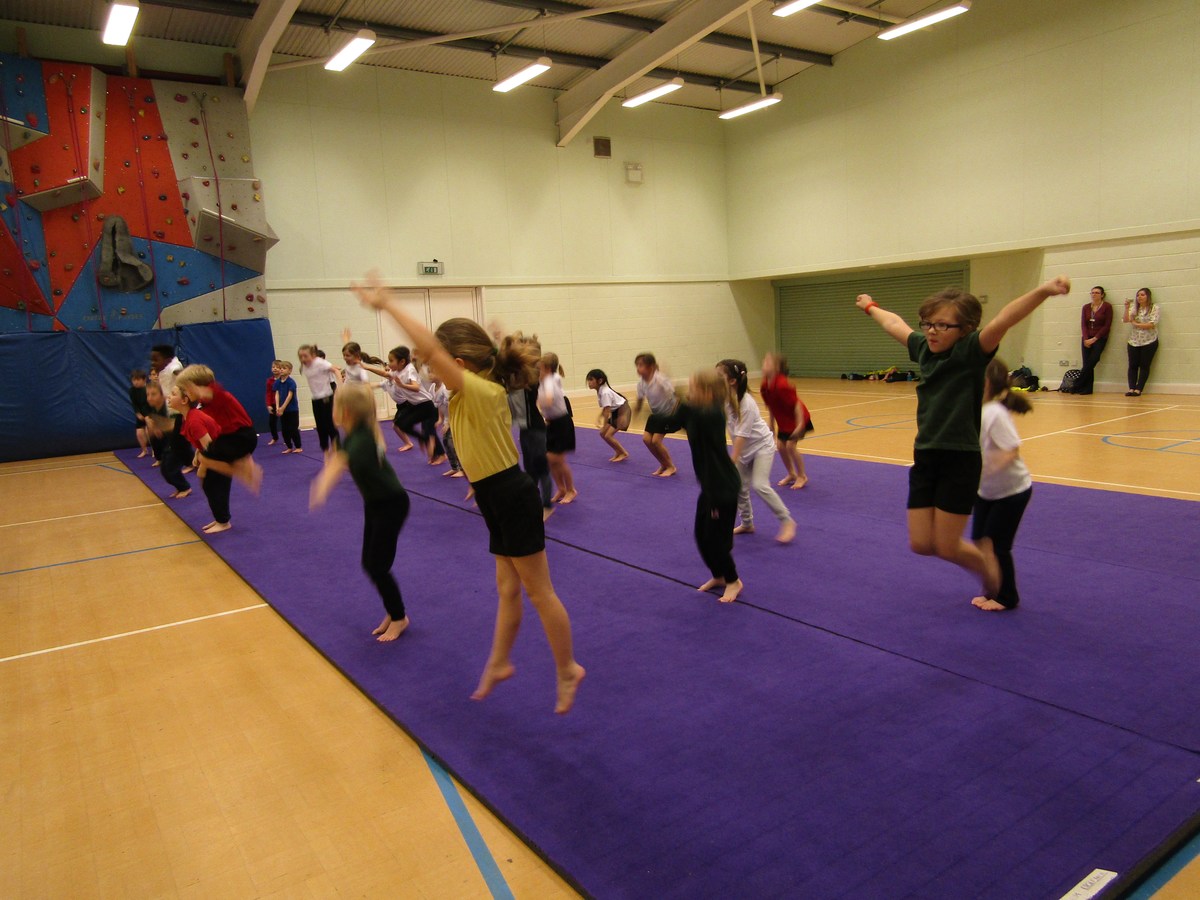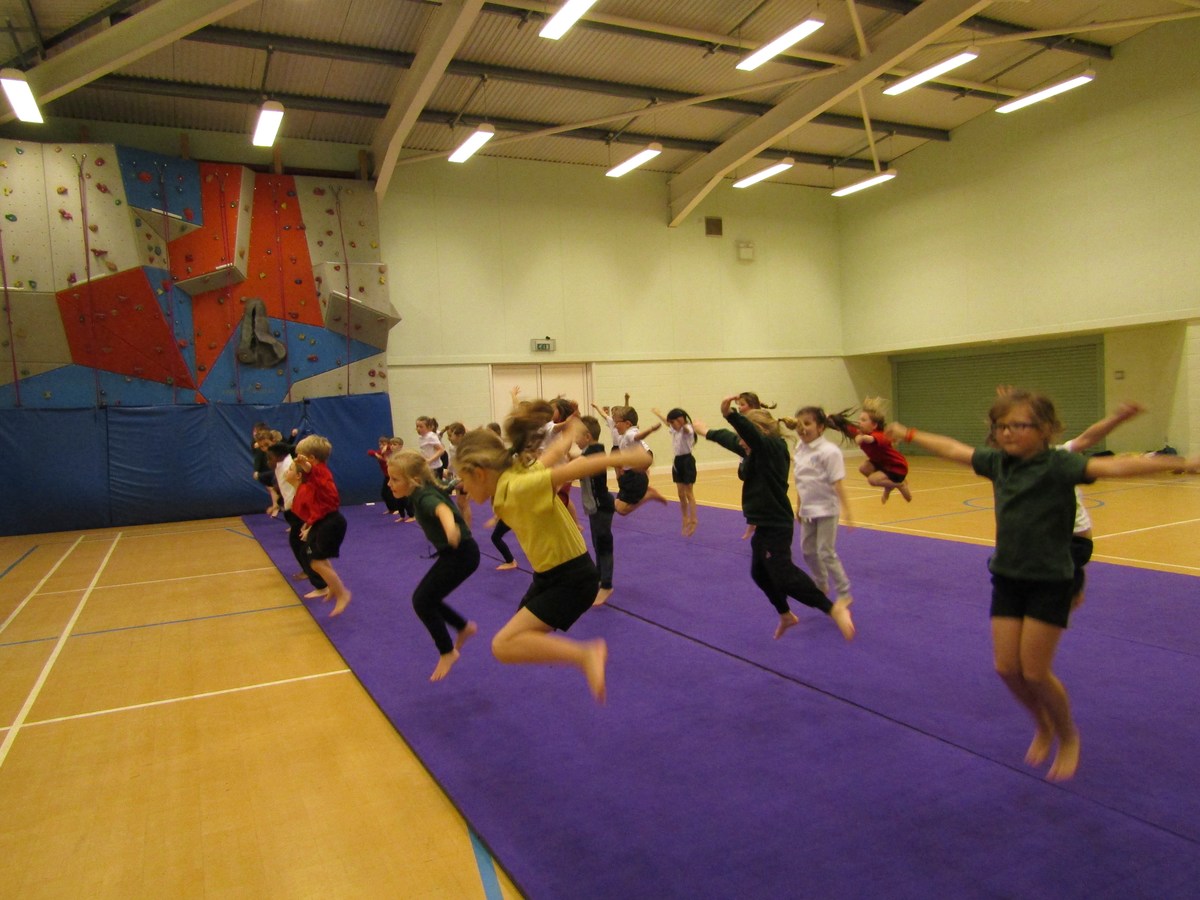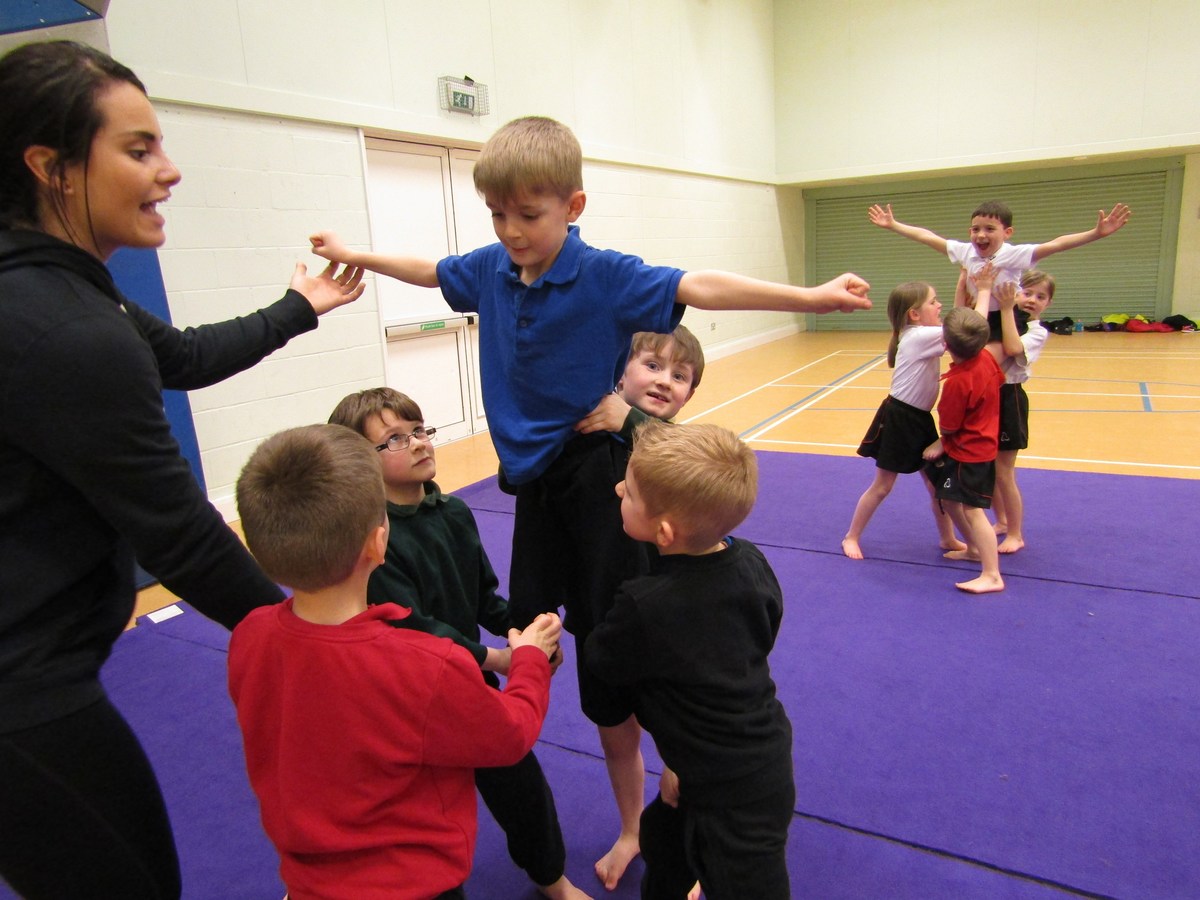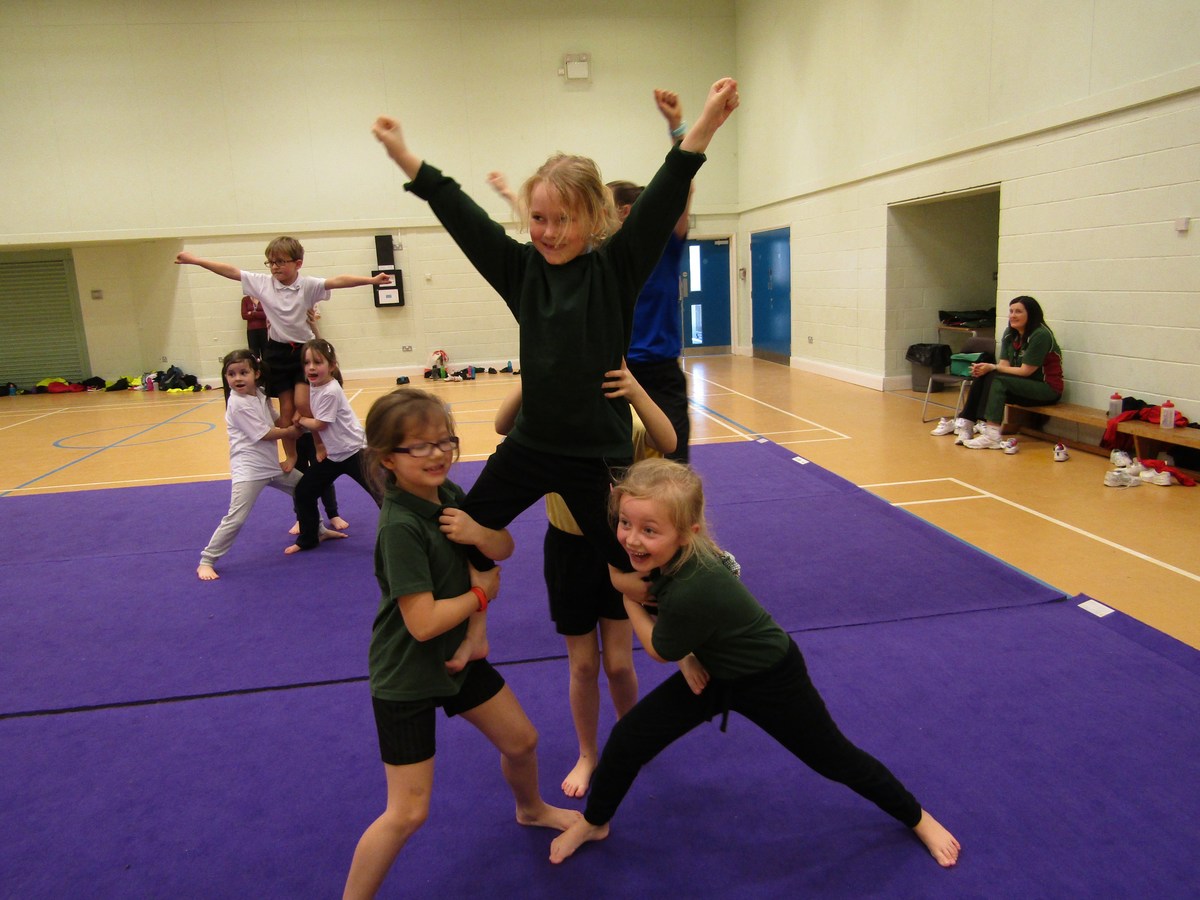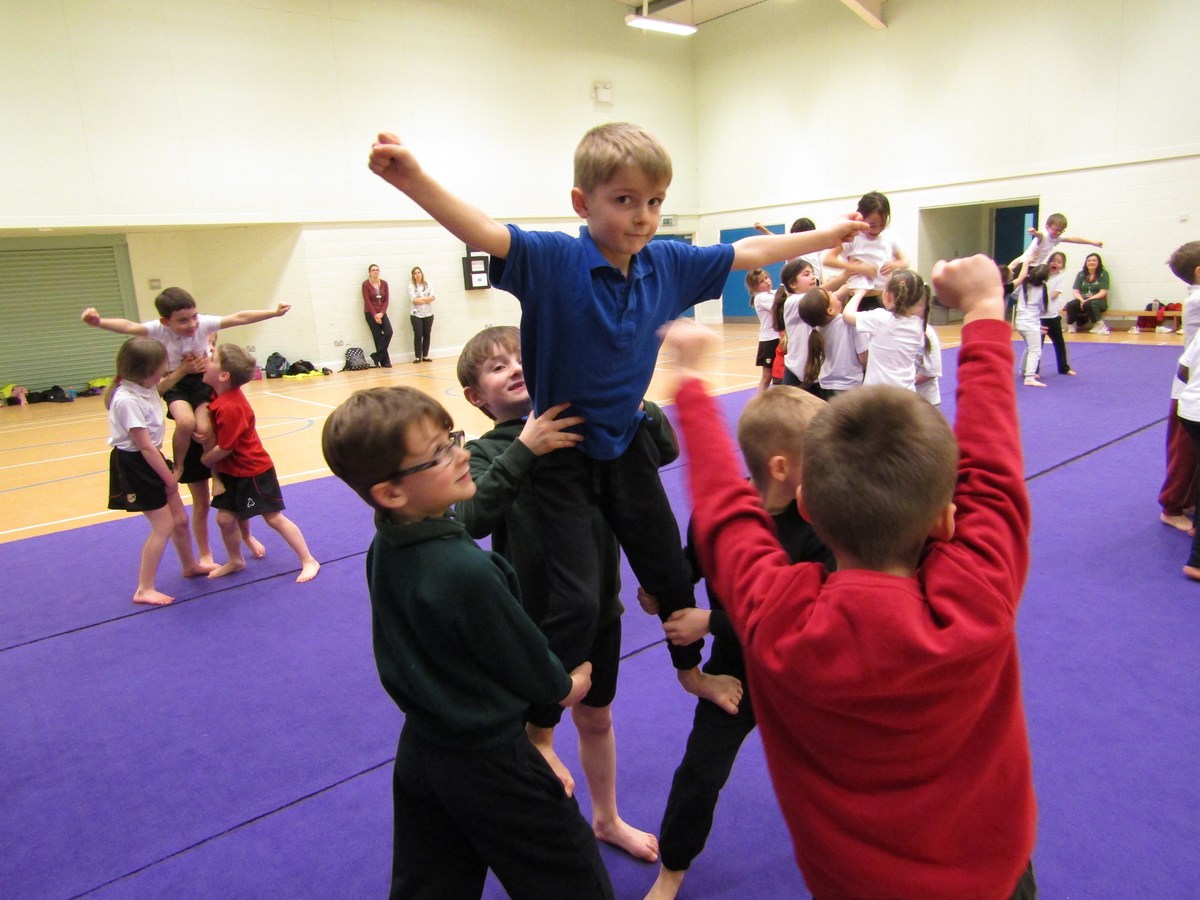 Year 4 Table Tennis Festival
Children from Year 4 were given an opportunity to try a sport not available to them at primary school, they all played table tennis and enjoyed the afternoon out.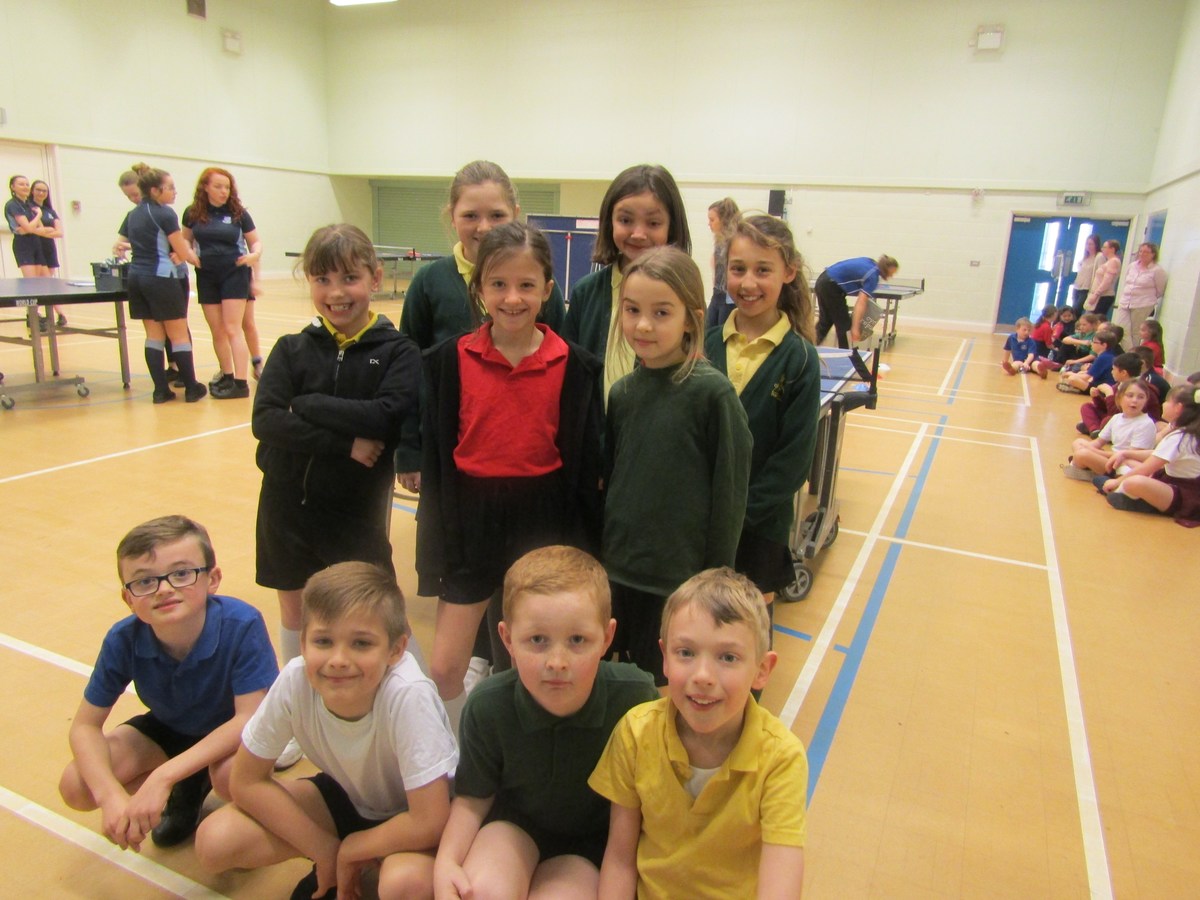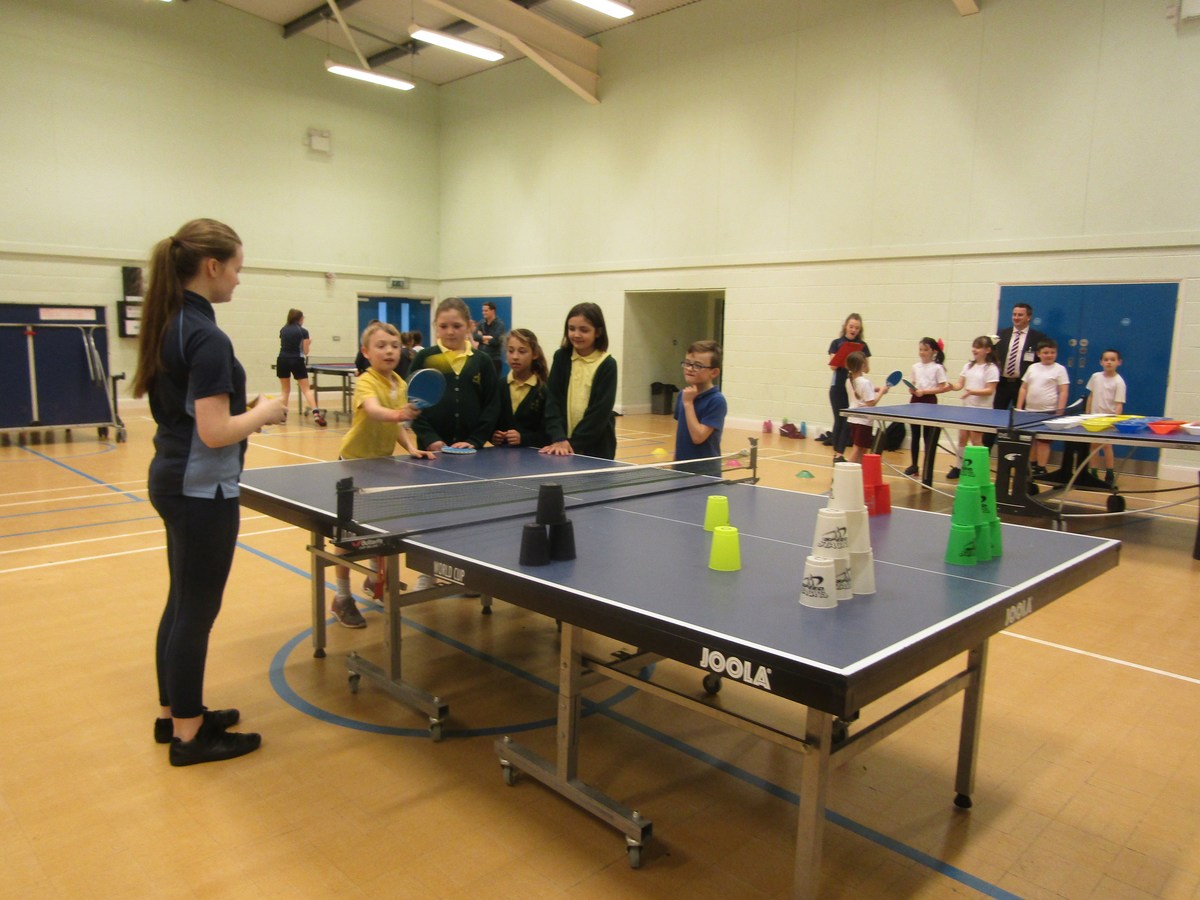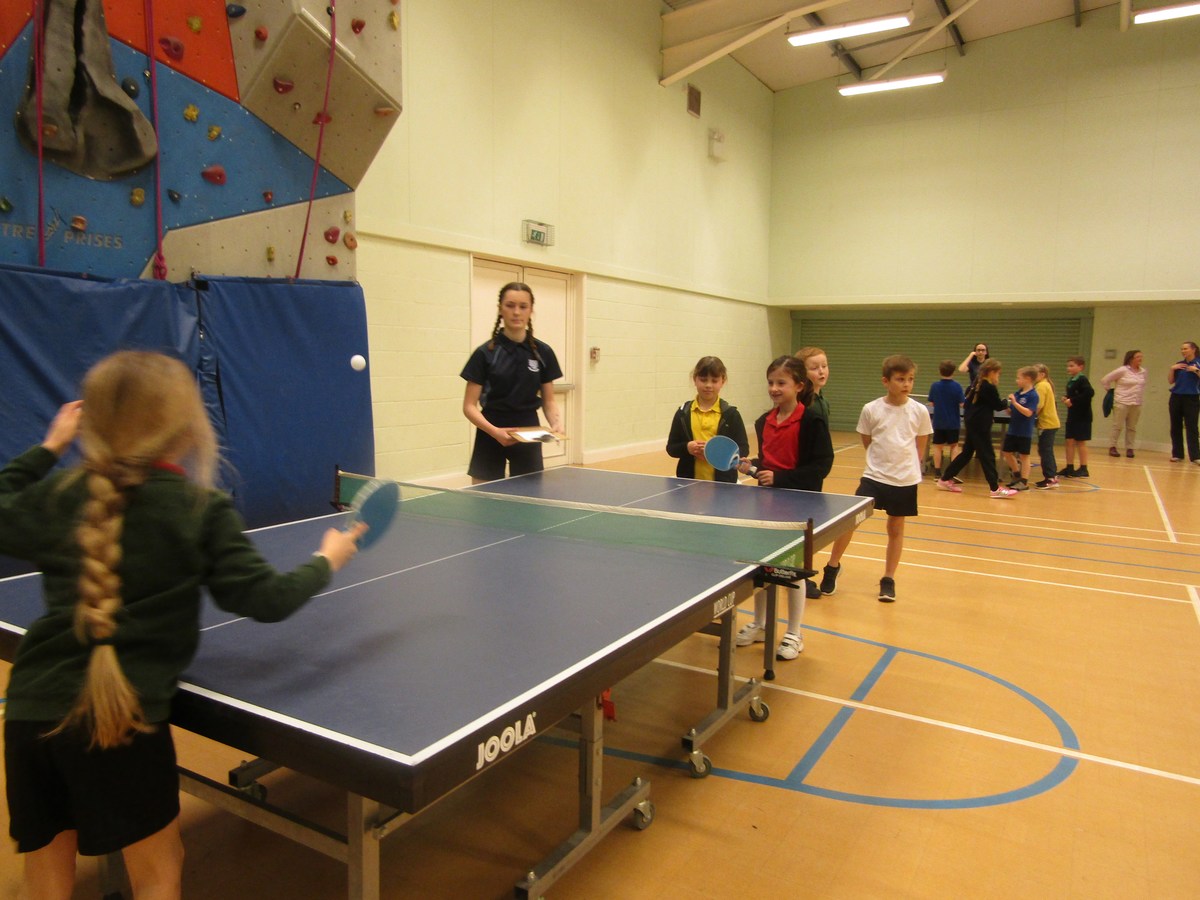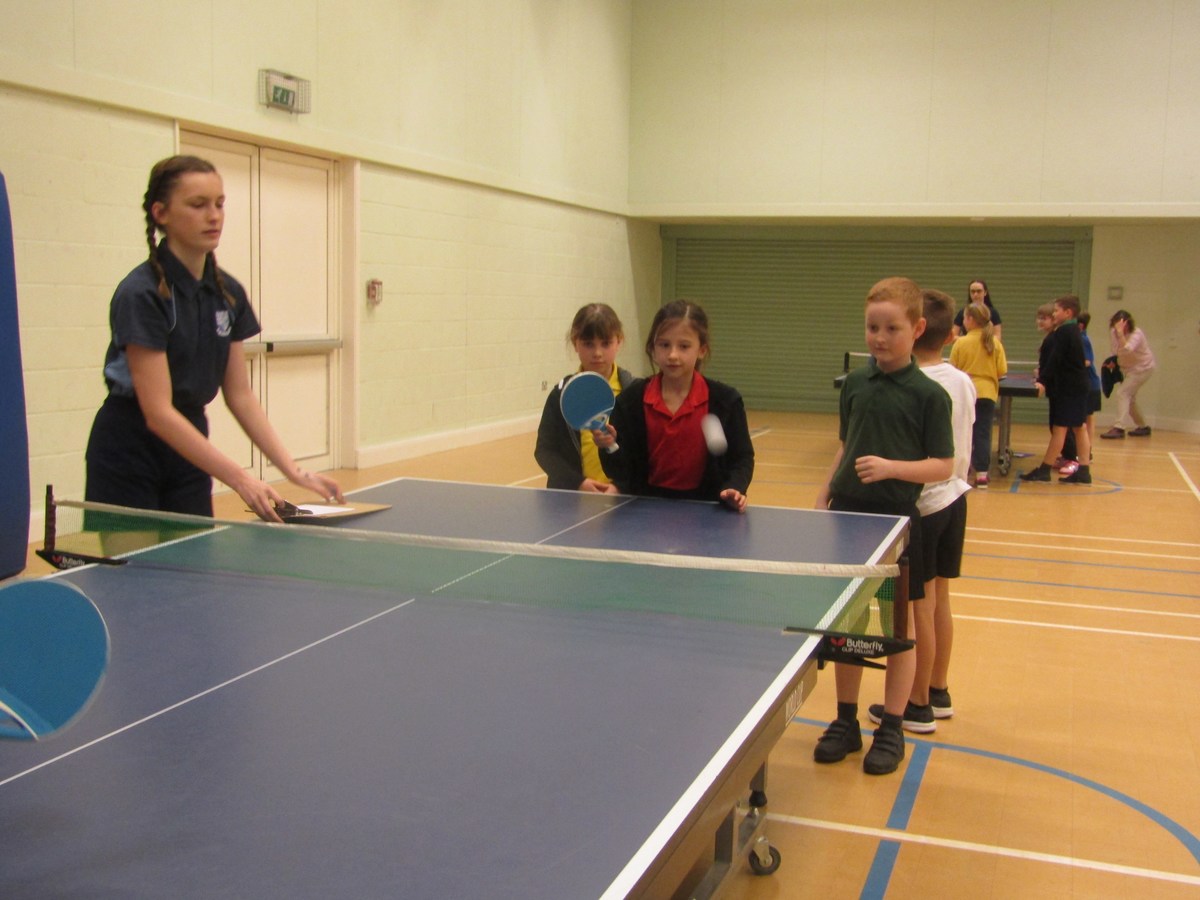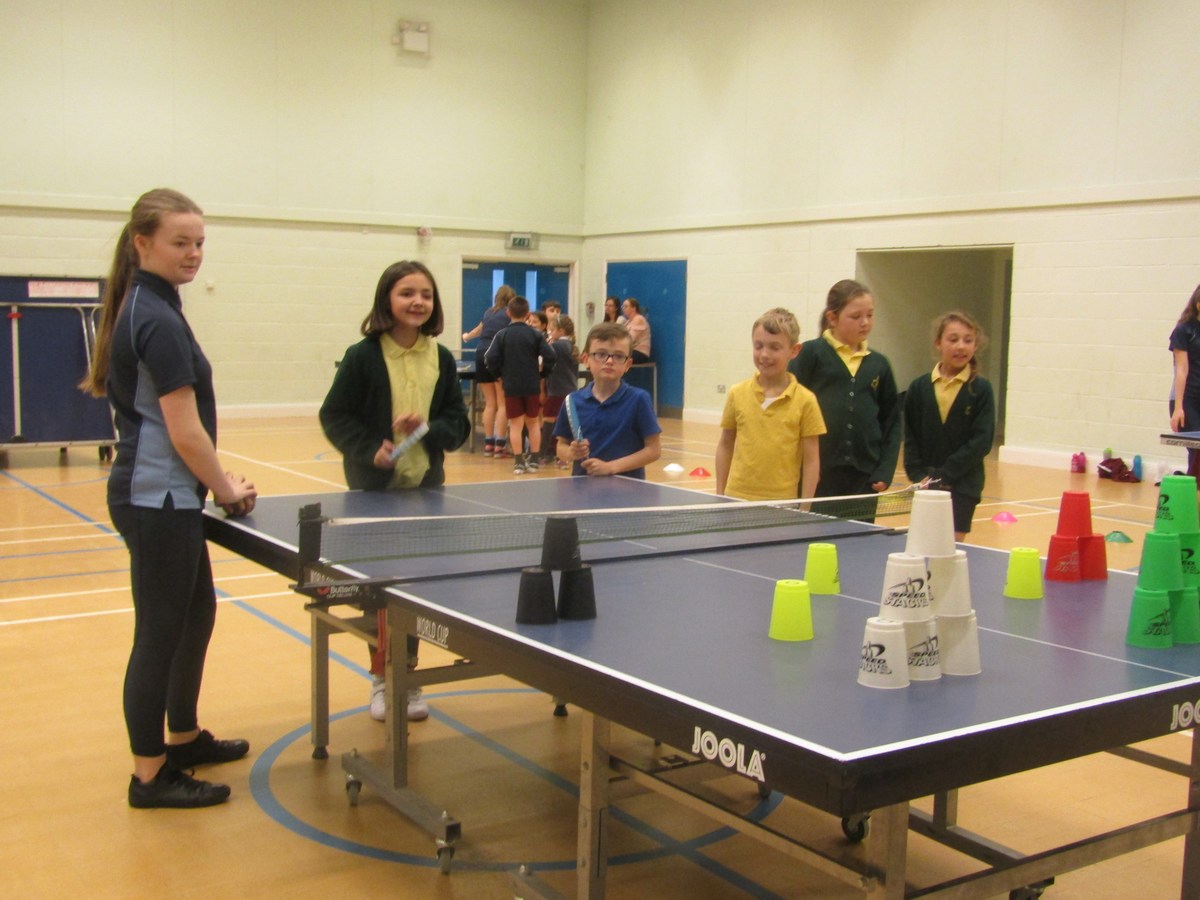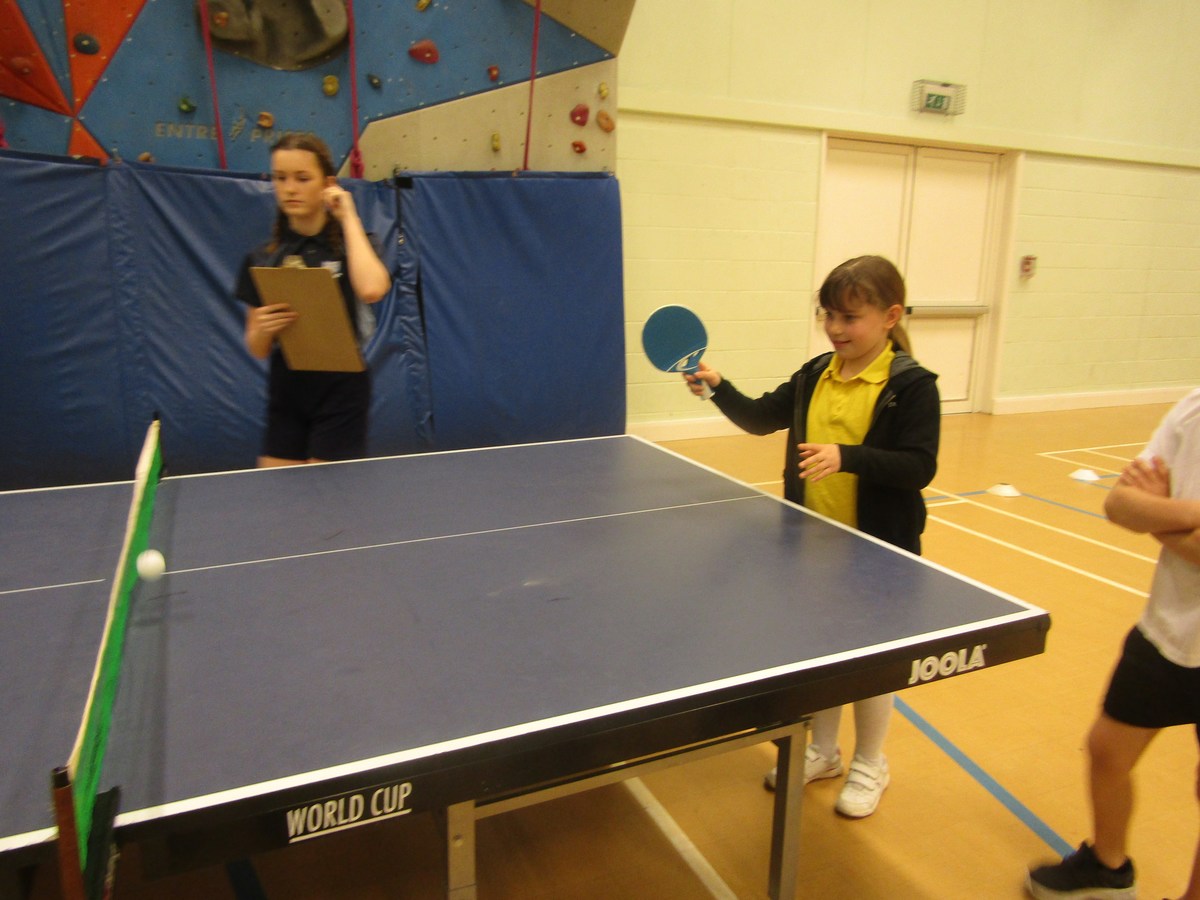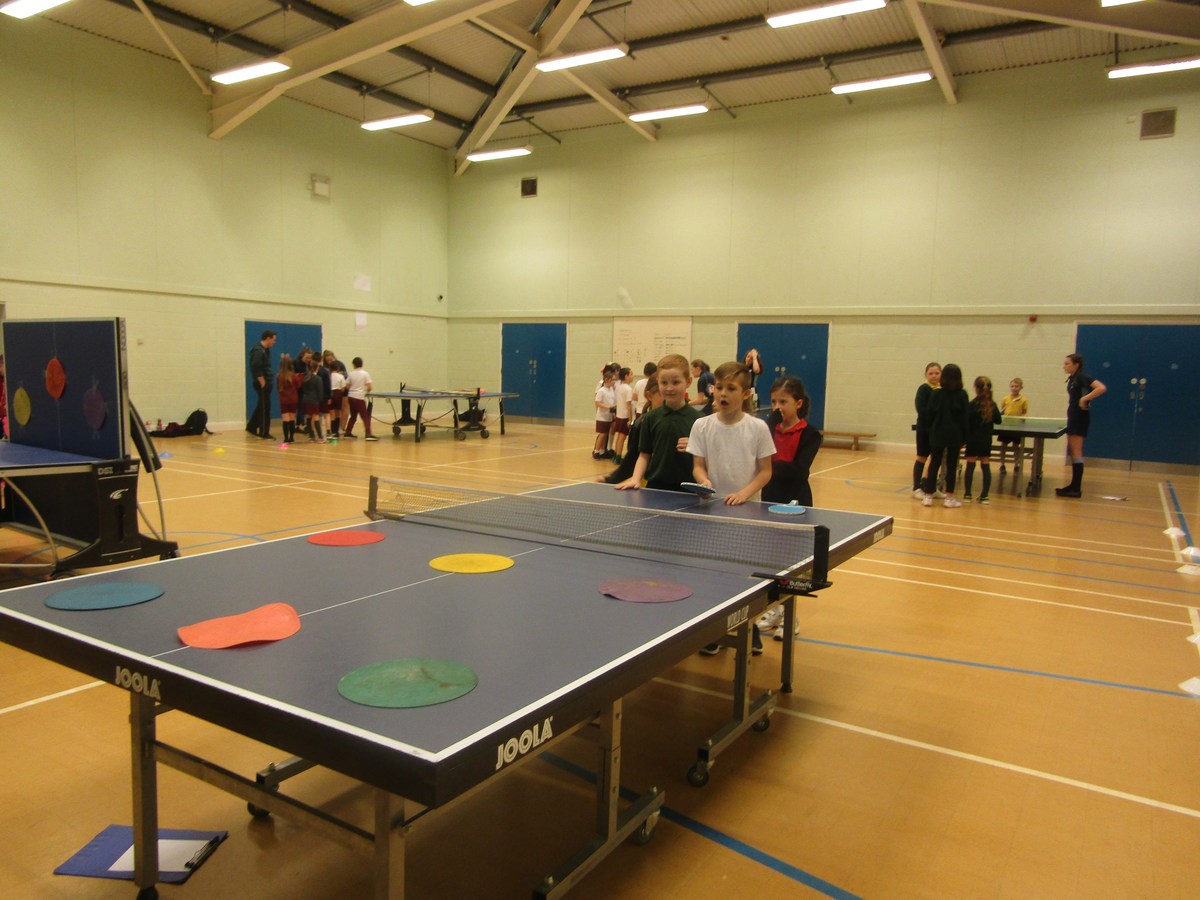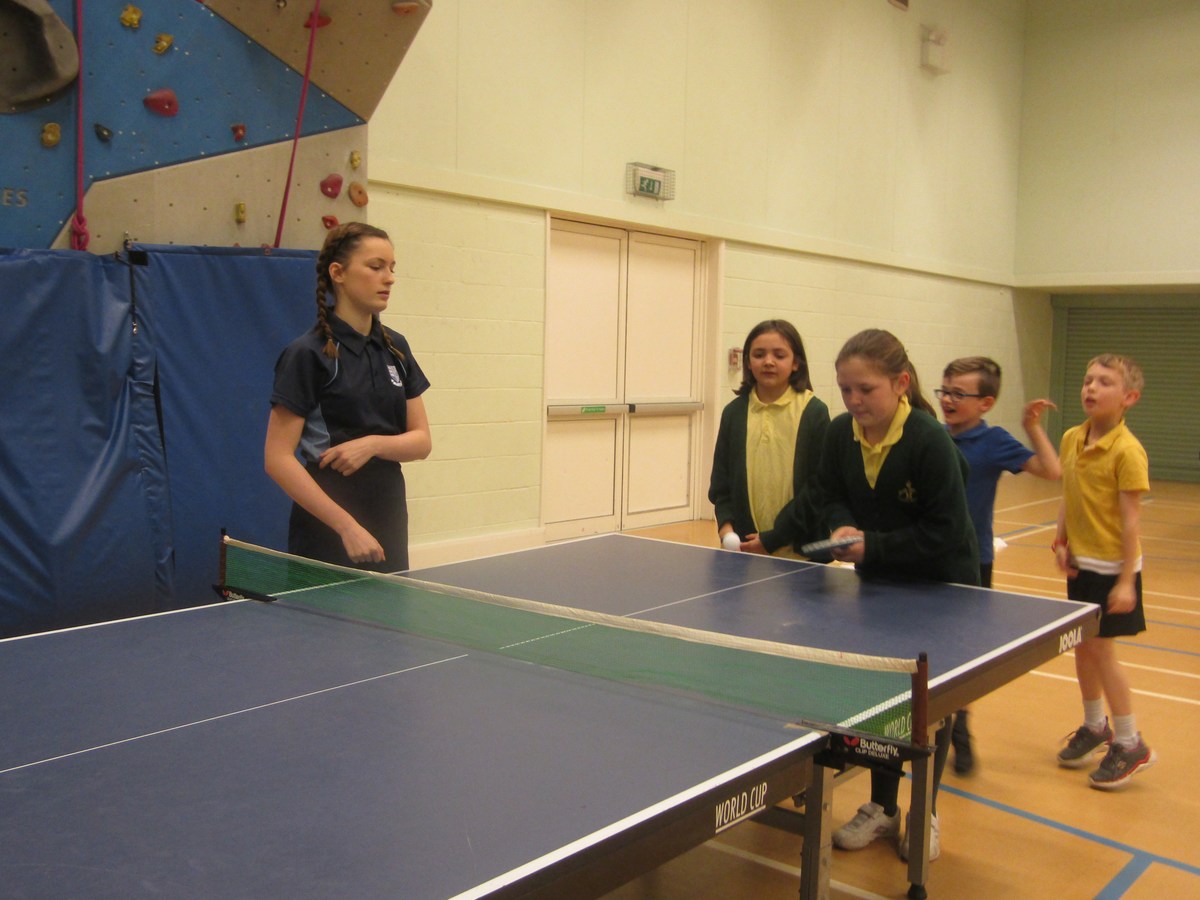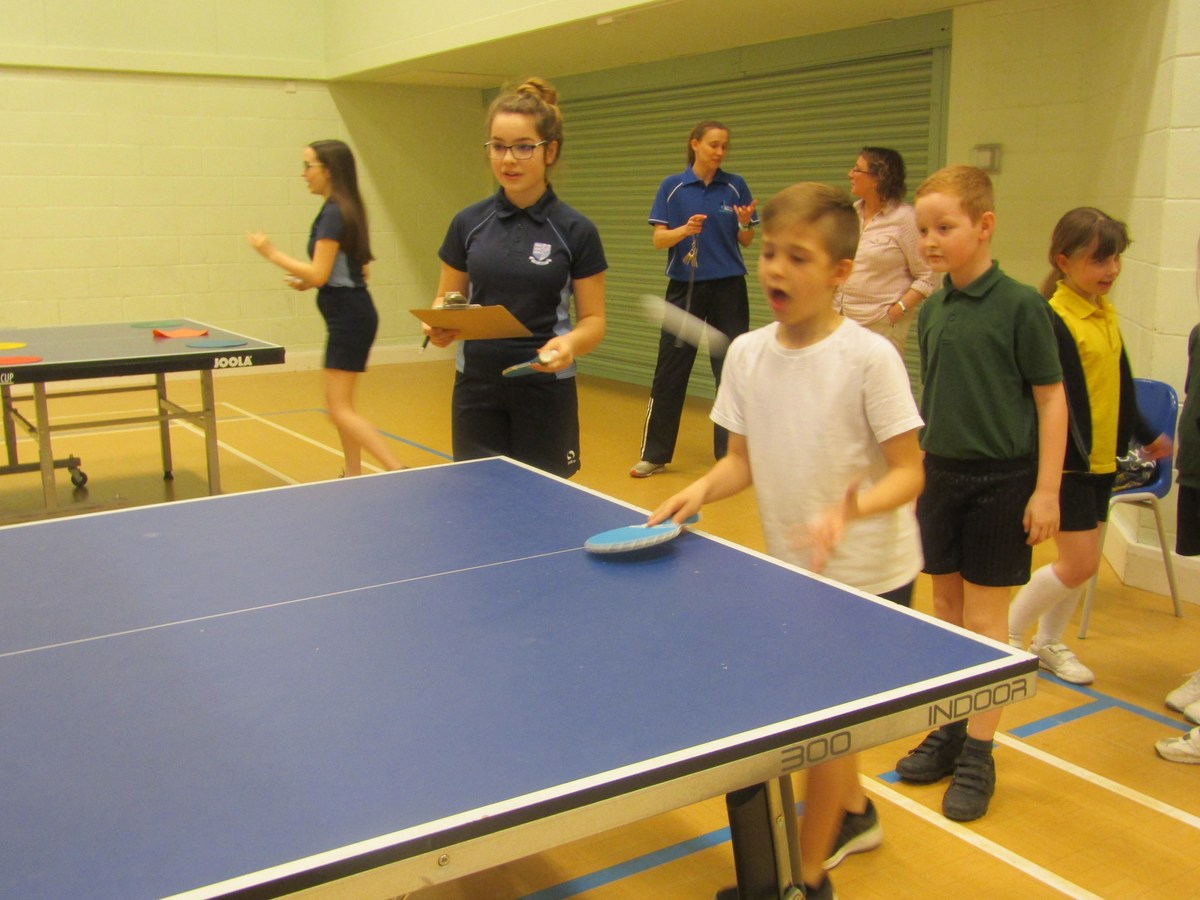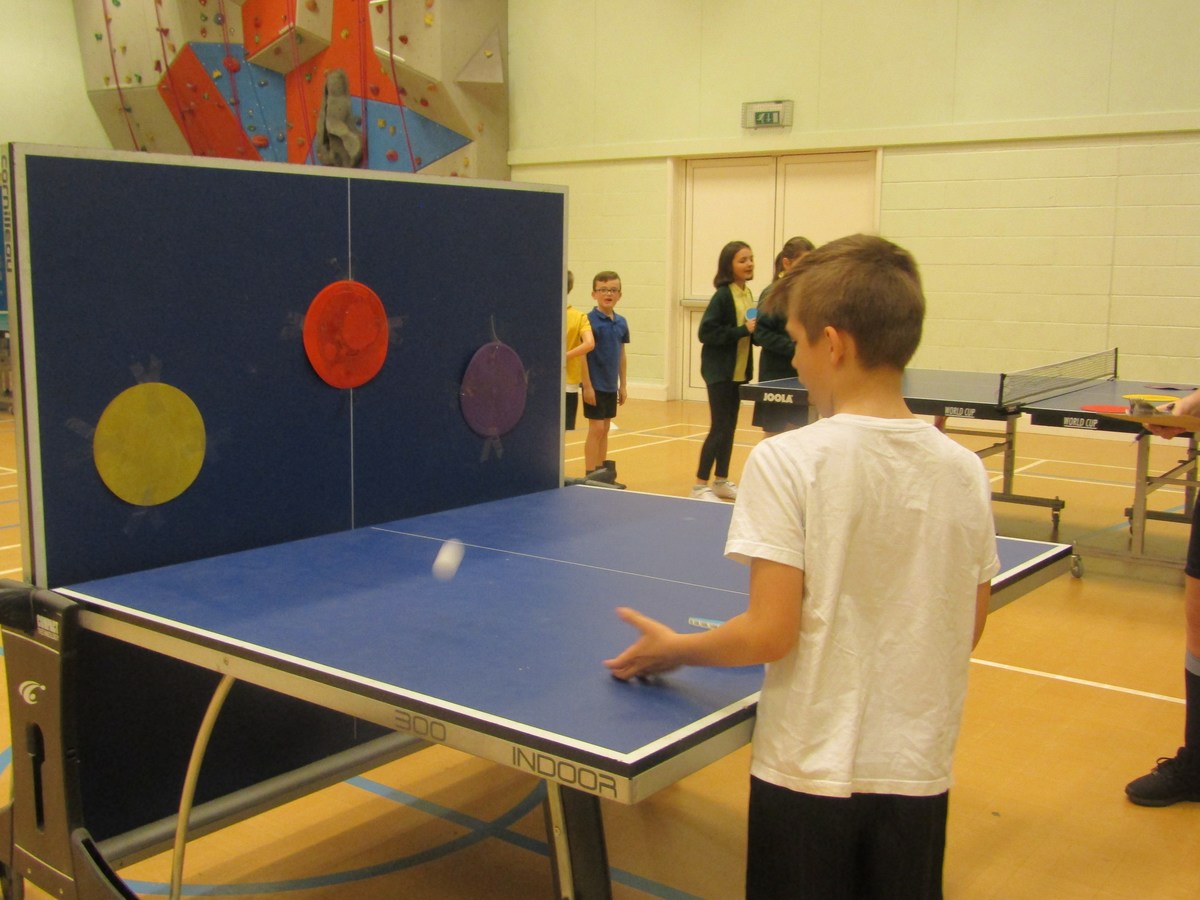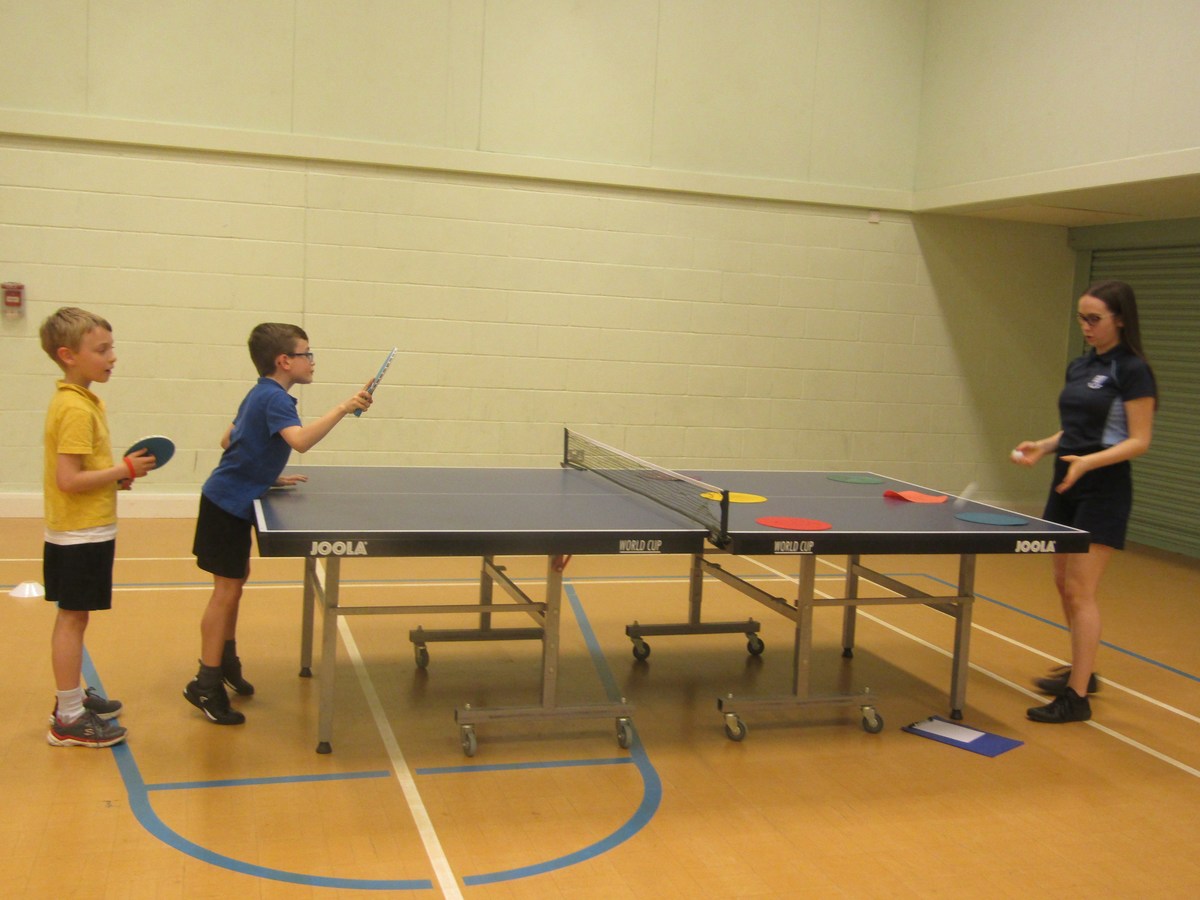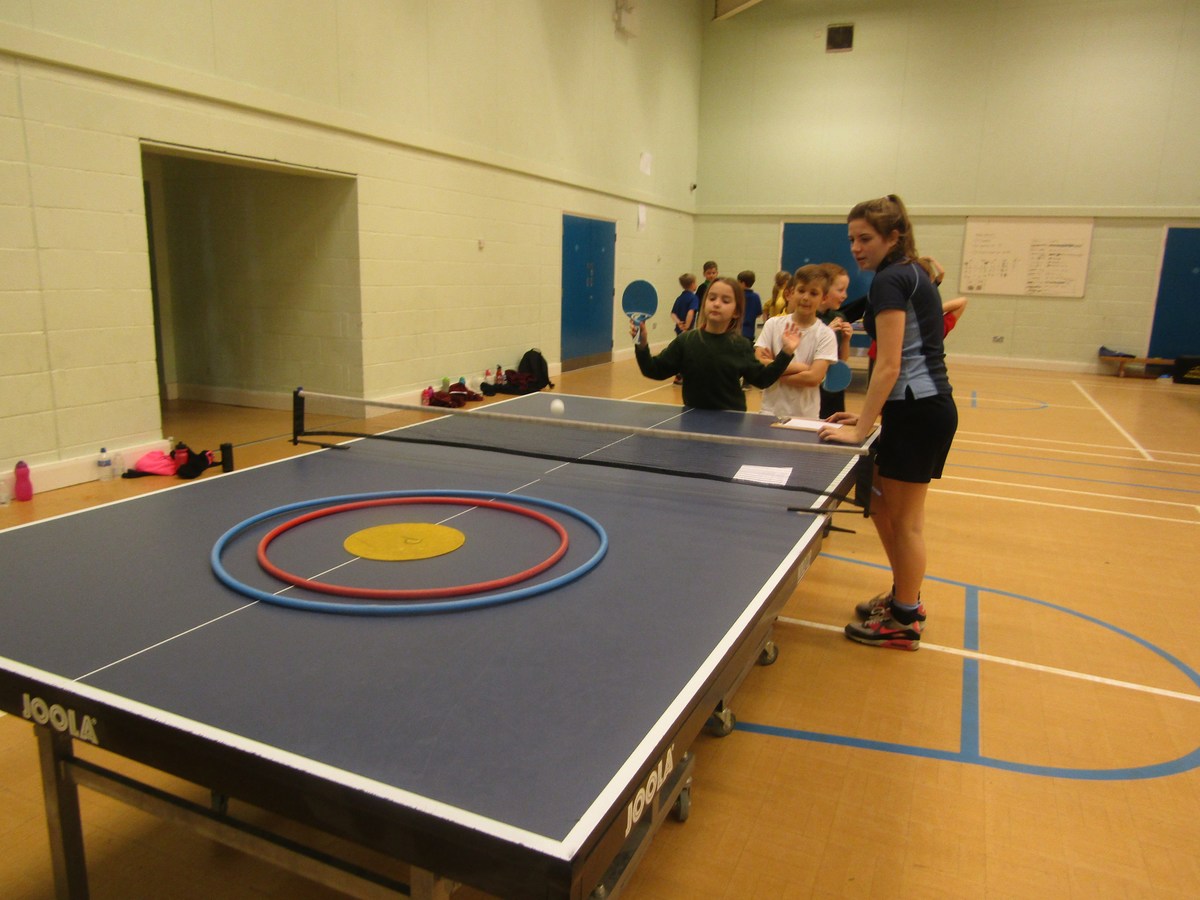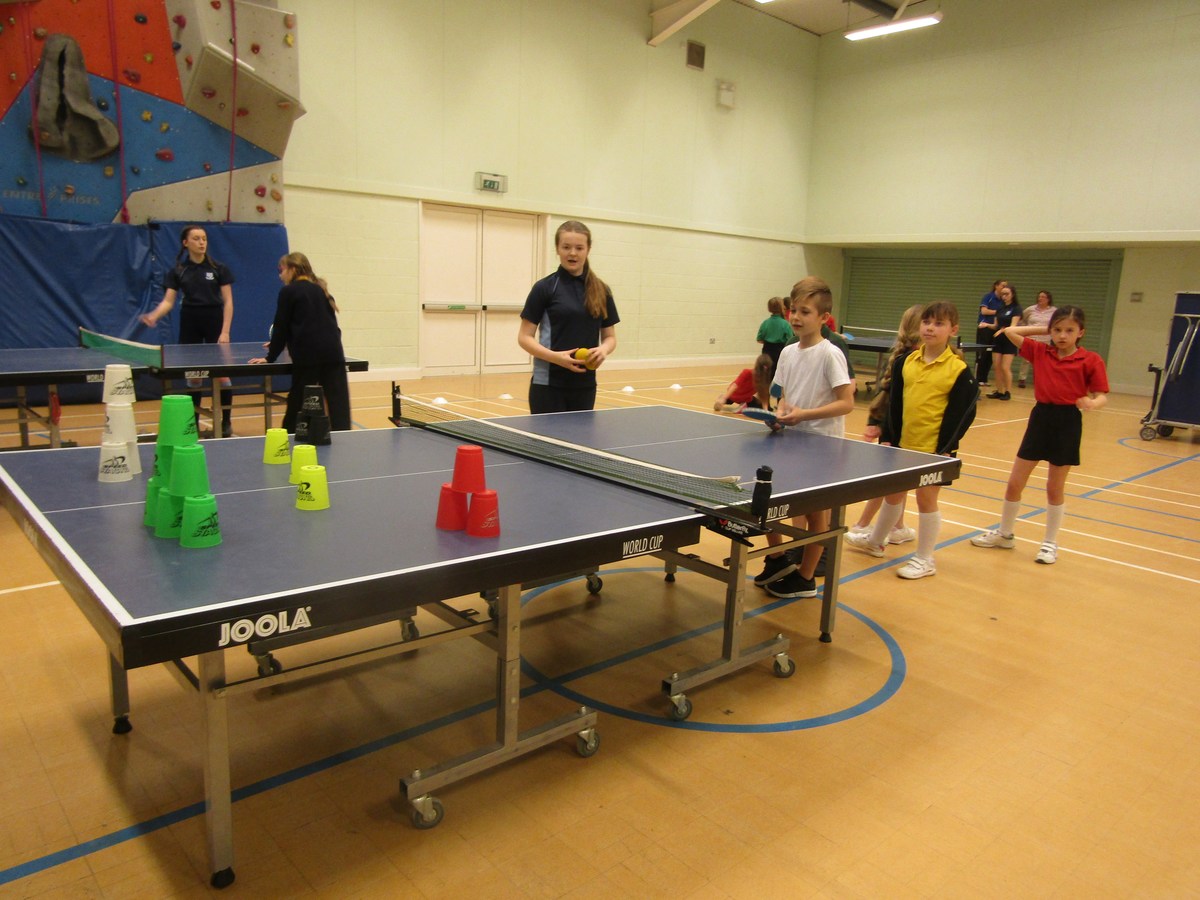 Friendly Fun with Maldon Wentworth and Maldon Court
Year 2 had an exciting time in Maldon playing rugby and meeting new friends. Friendly games were organised for our KS1 children, the children were all mixed up and introduced to Tag Rugby whilst playing with pupils from other schools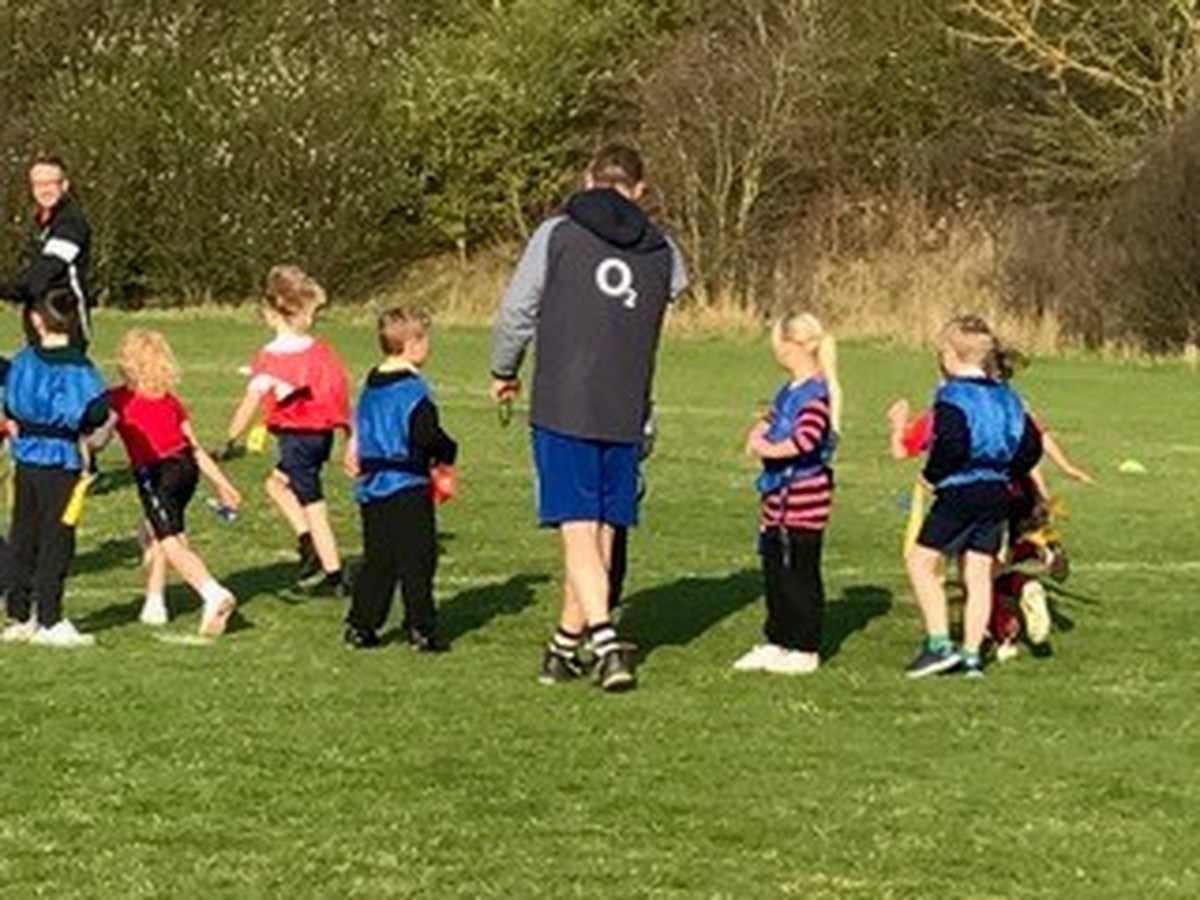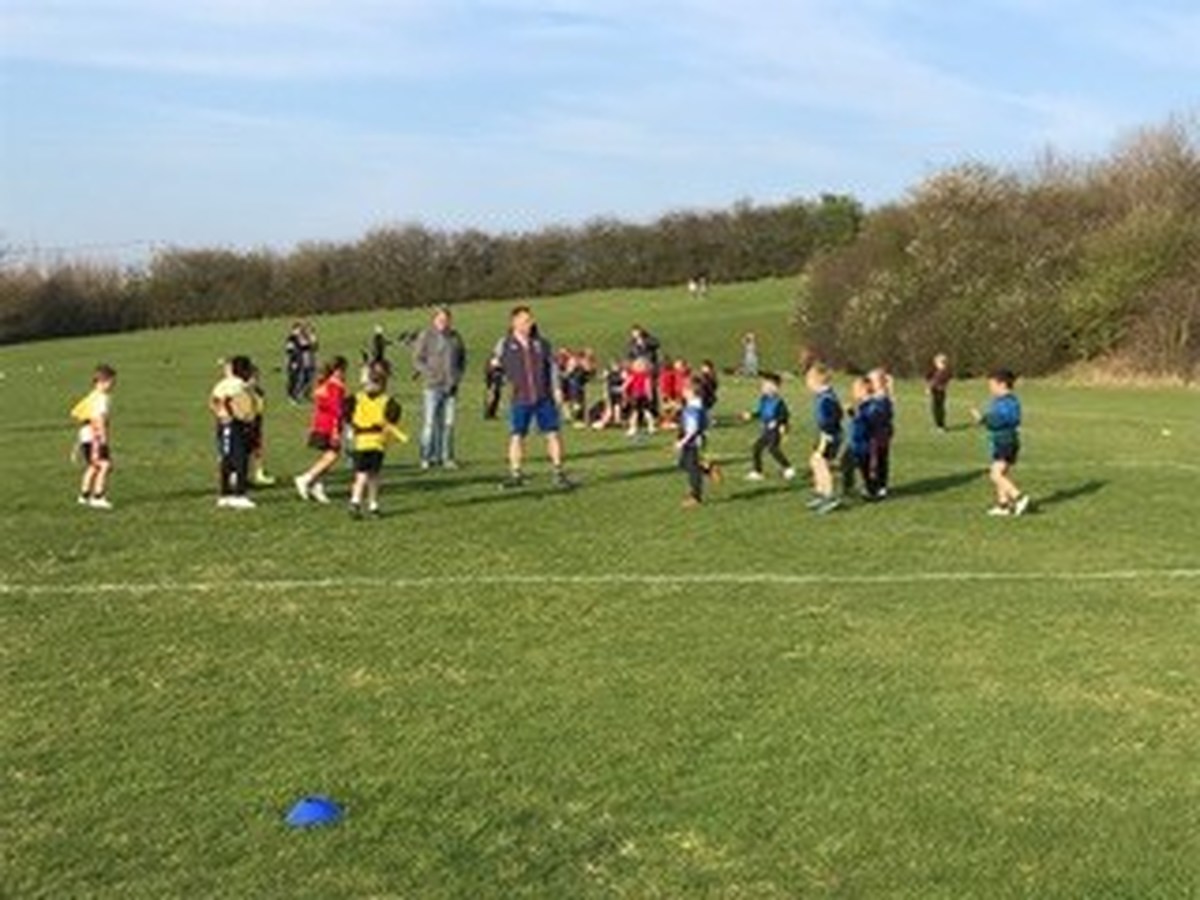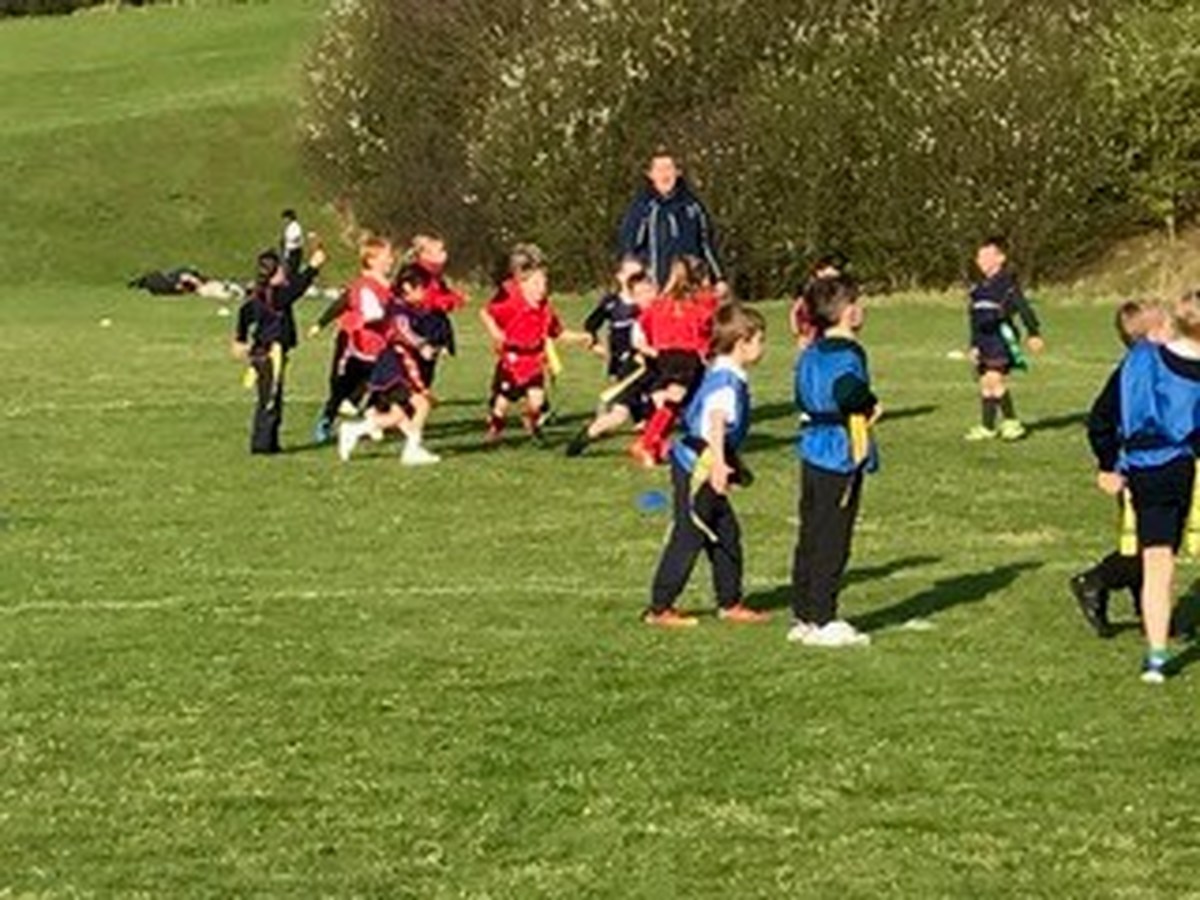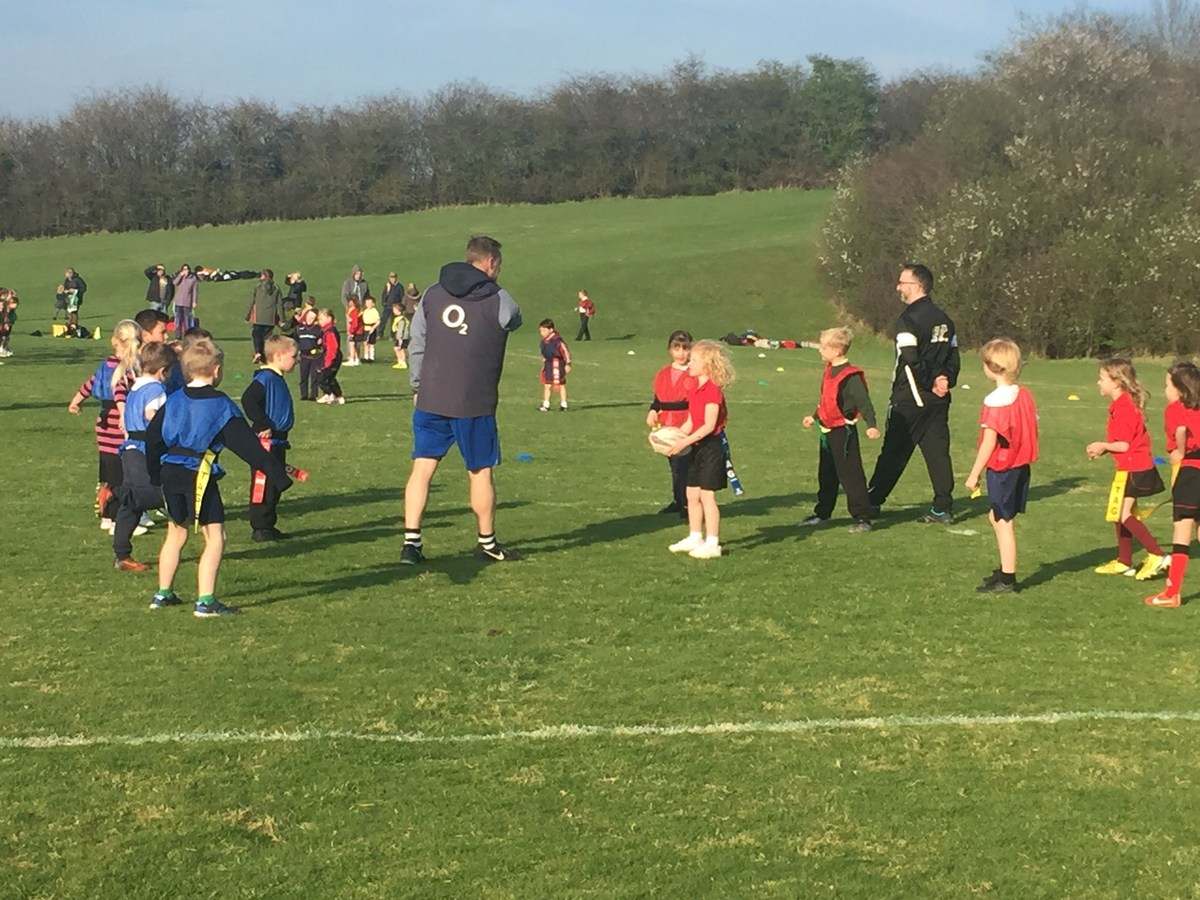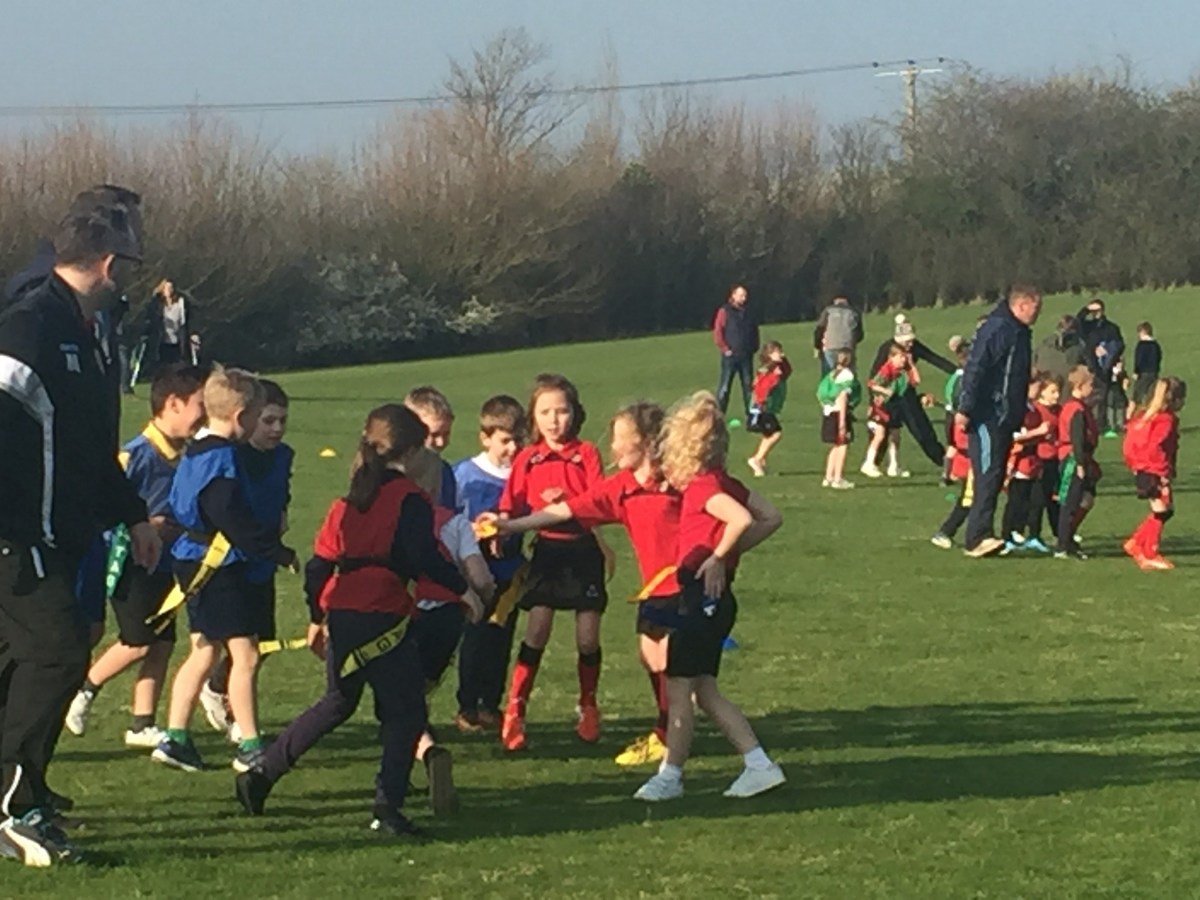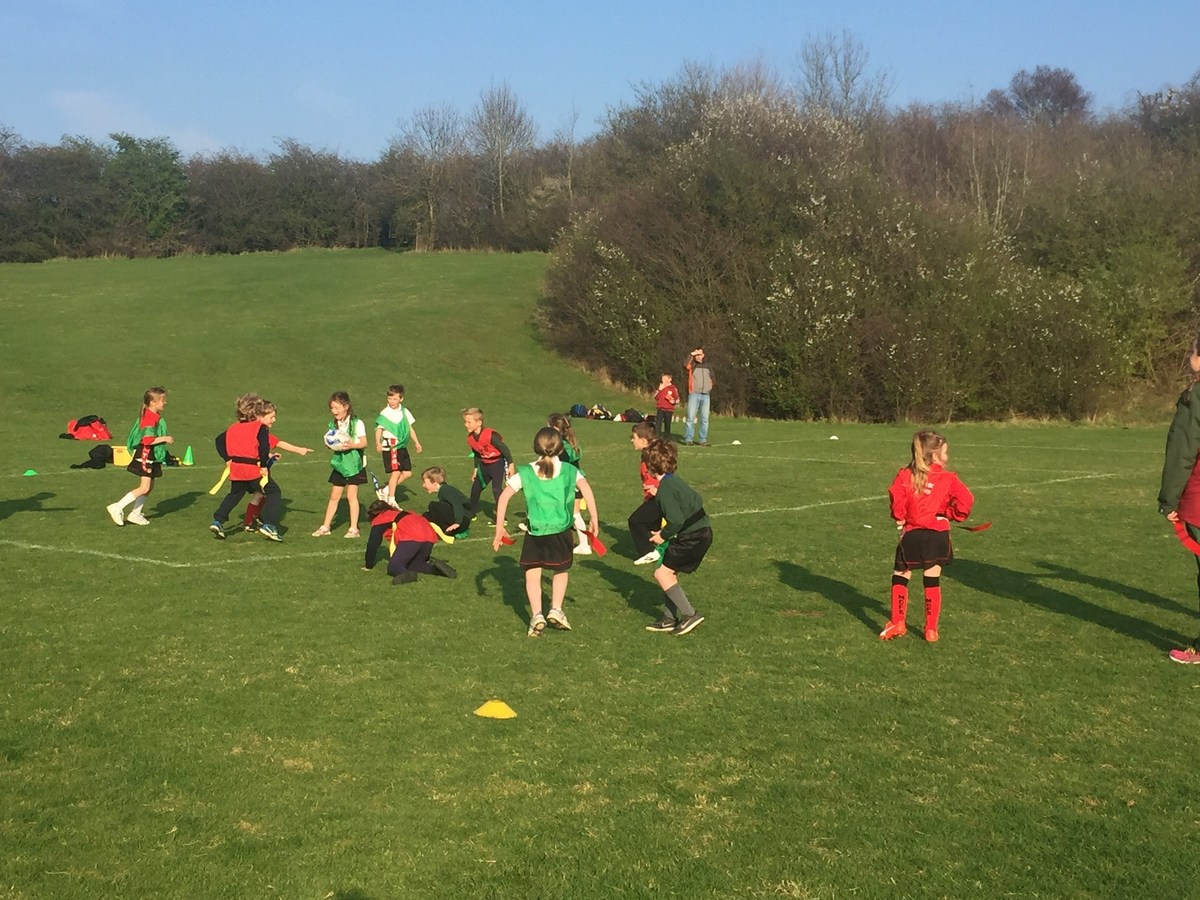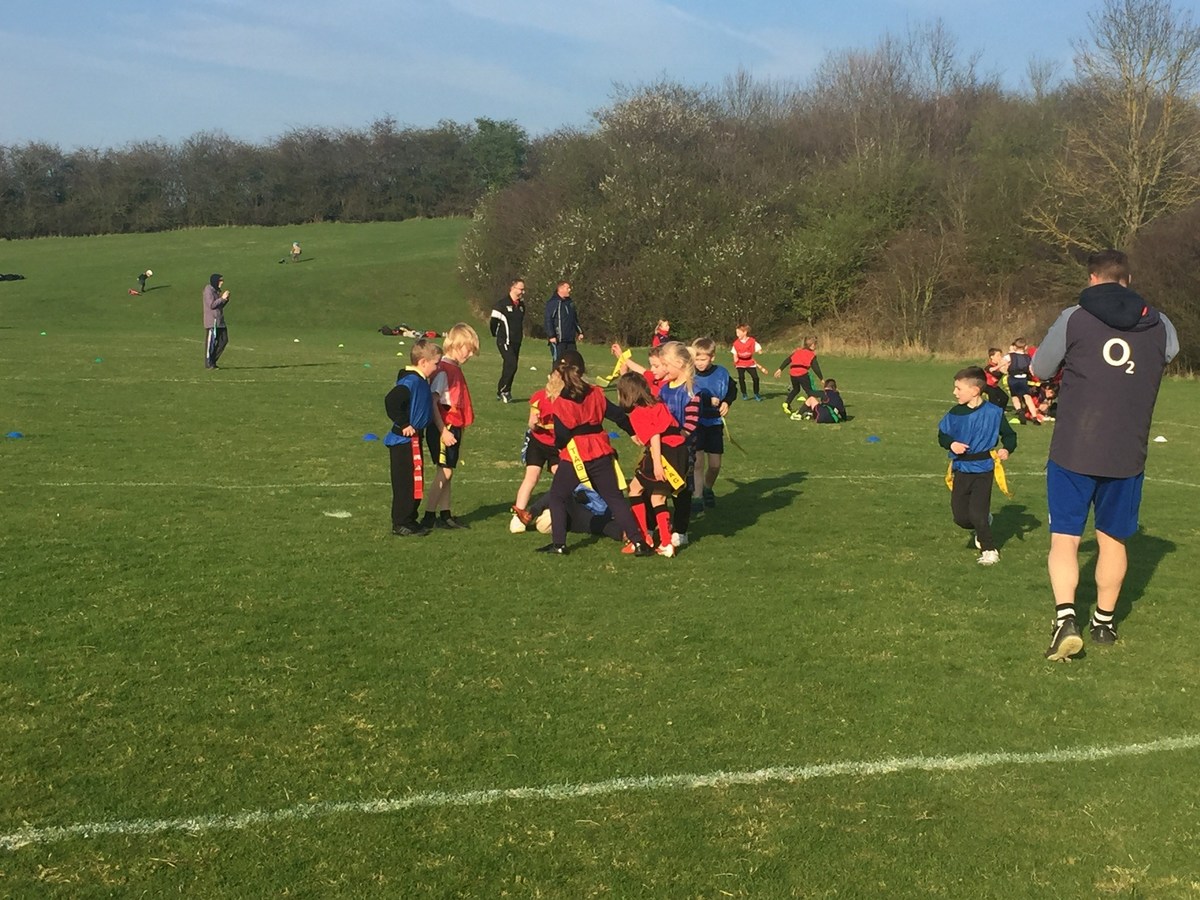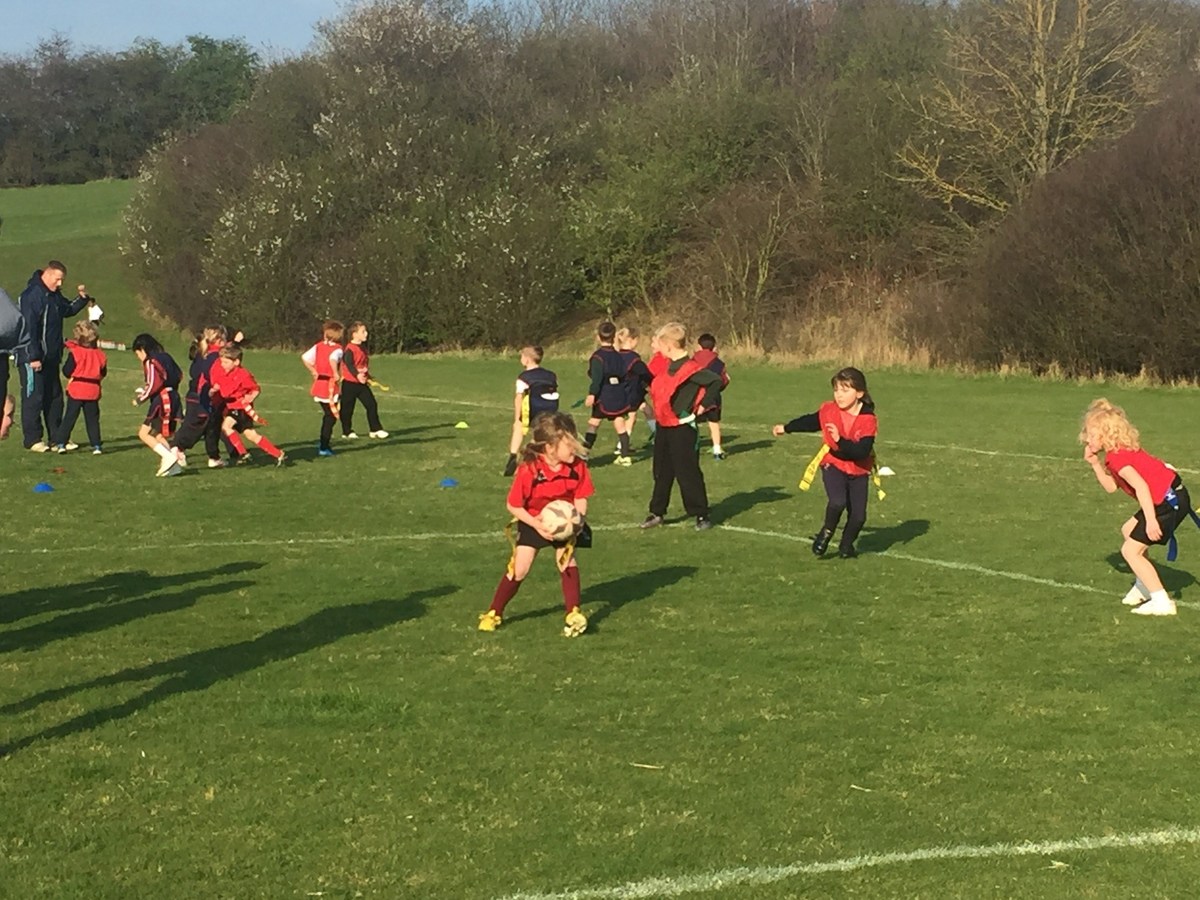 Tag Rugby County Finals
County finalist and a respectable top ten finish! Well done team, as it was a Year 6 event and our team were mainly Year 5's we look forward to continued success next year. Thank you parents for your support too!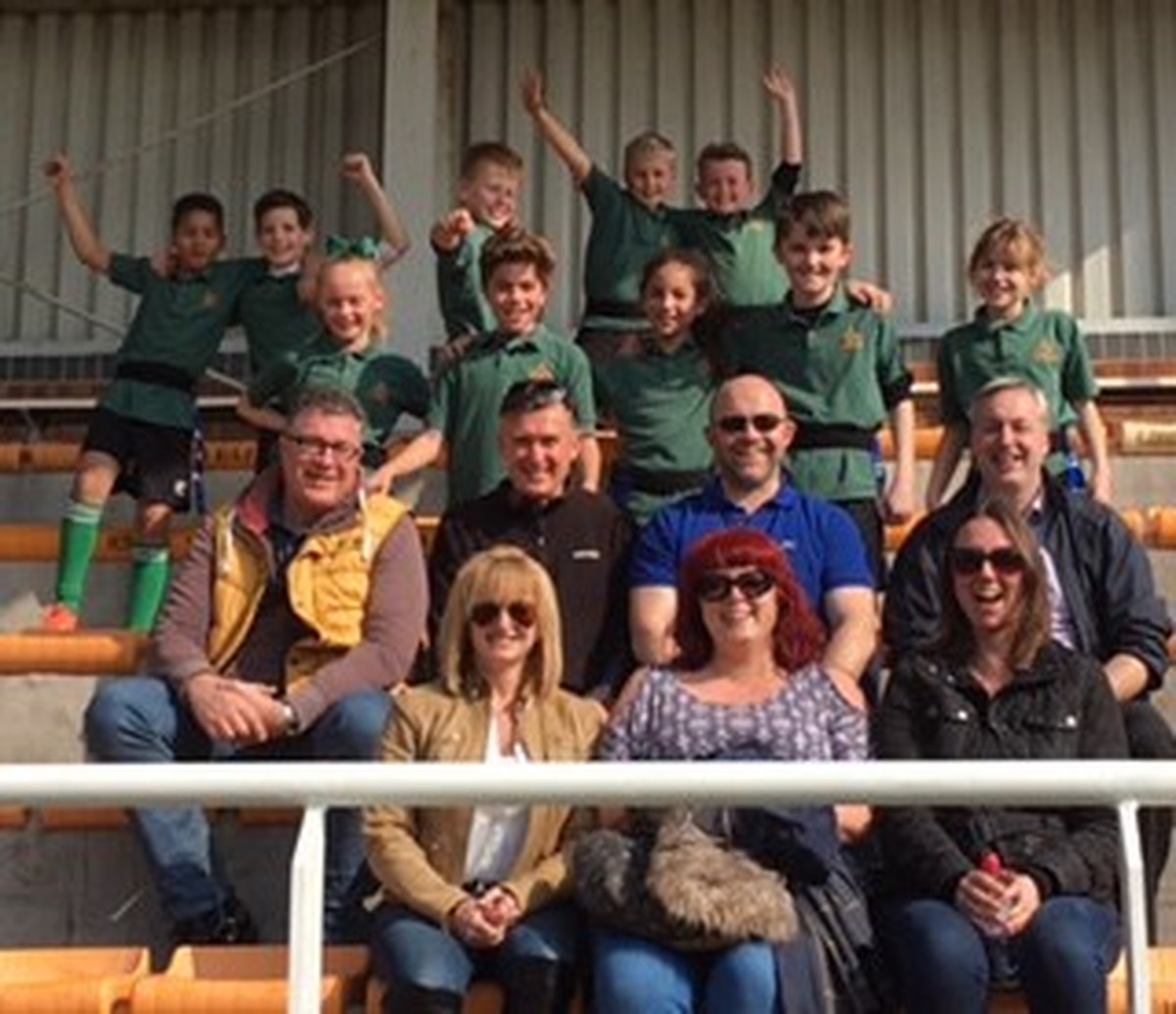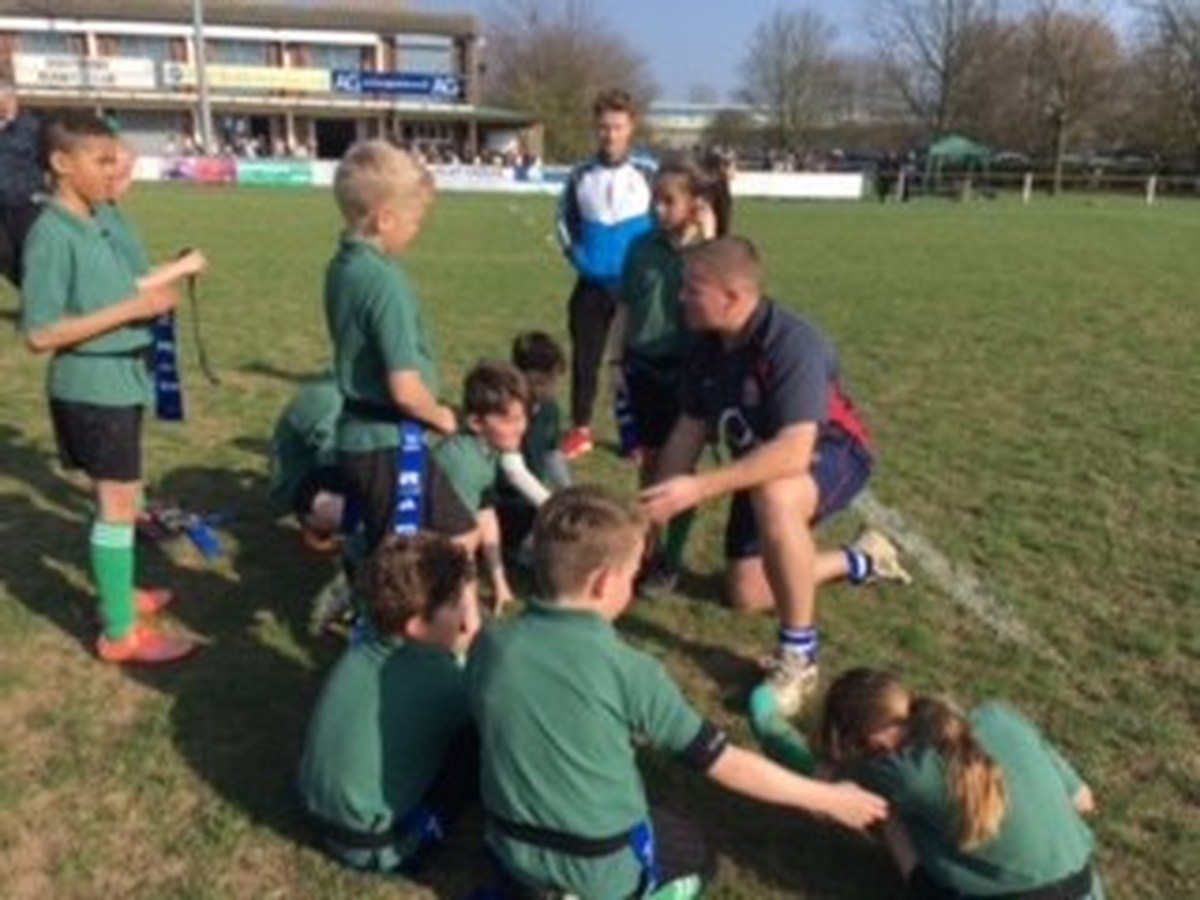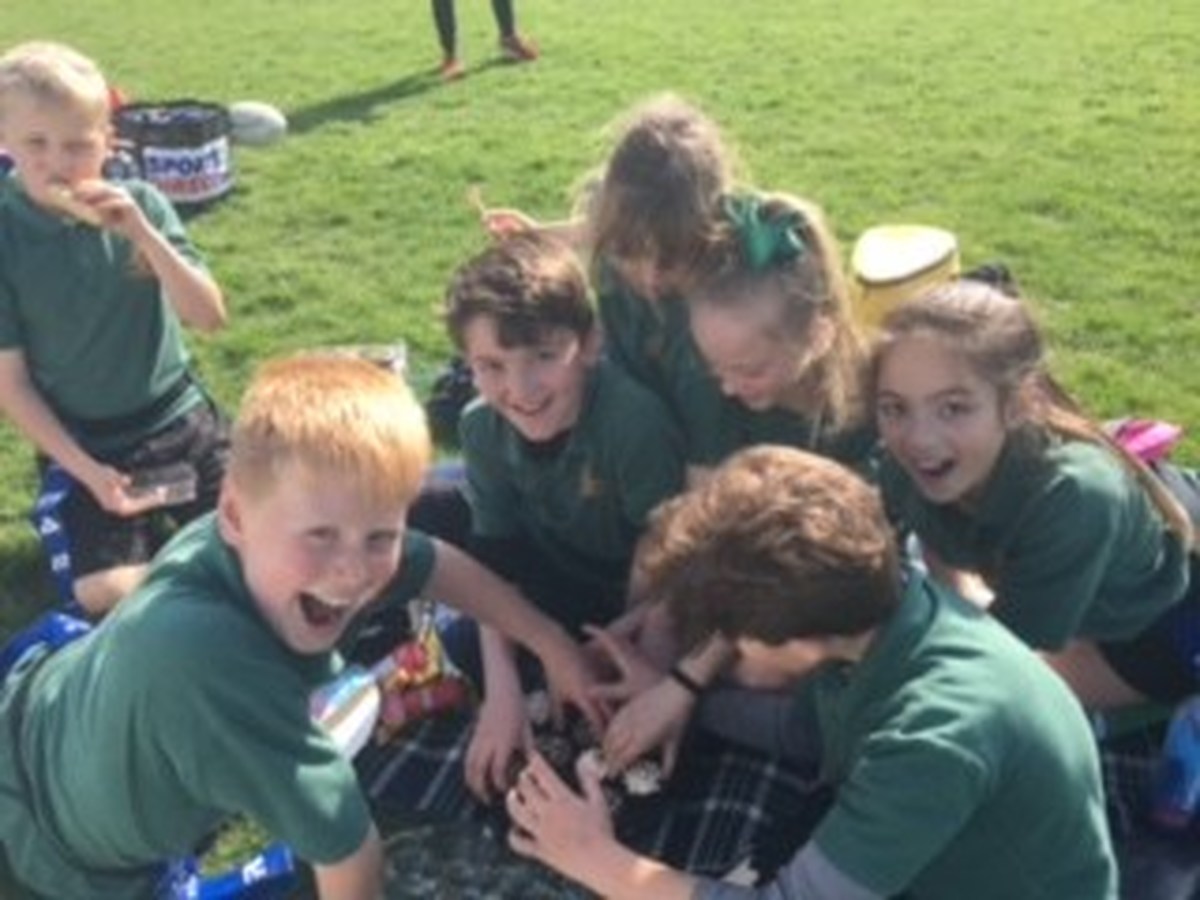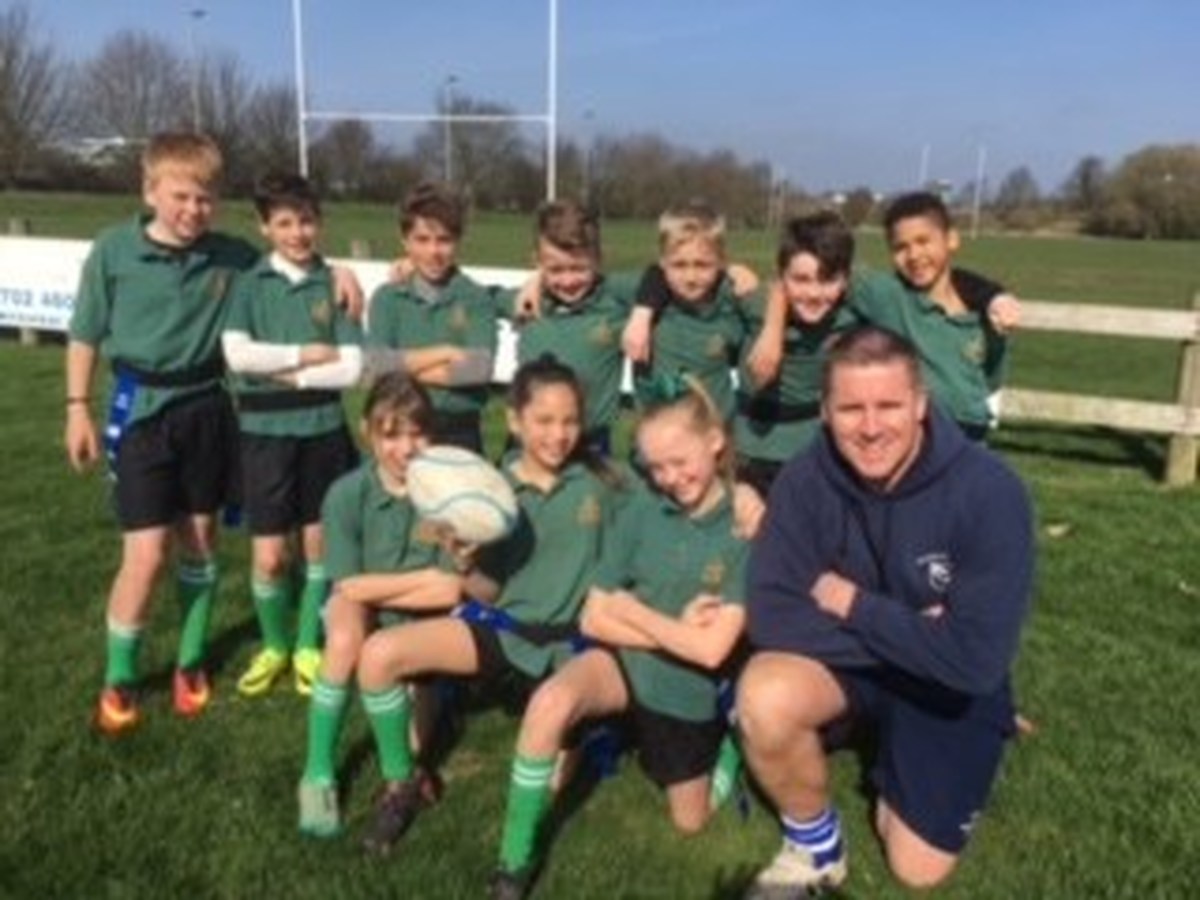 Girls Football Tournament.
With 1st, 3rd and 6th place, the girls did themselves proud. They attended a great event at the Plume competing against other local schools and had a wail of a time.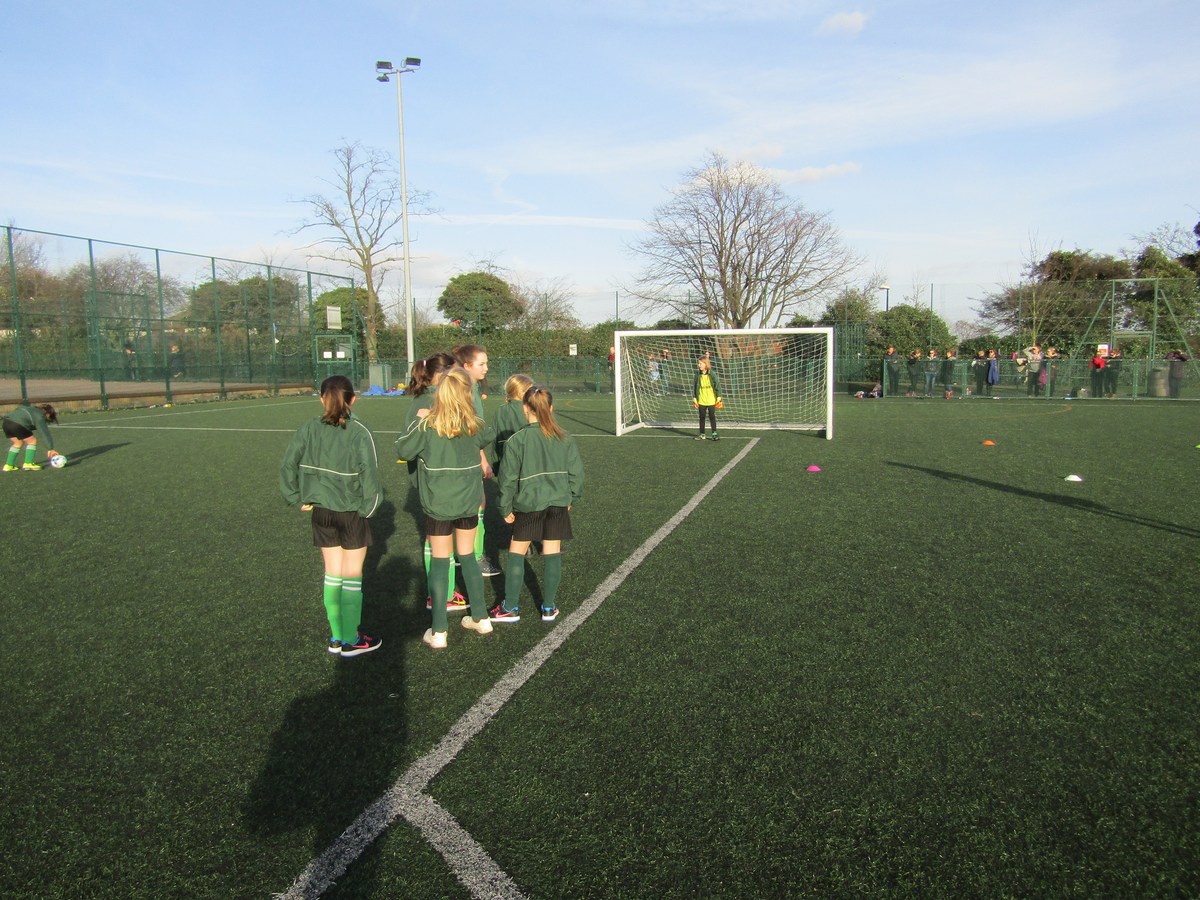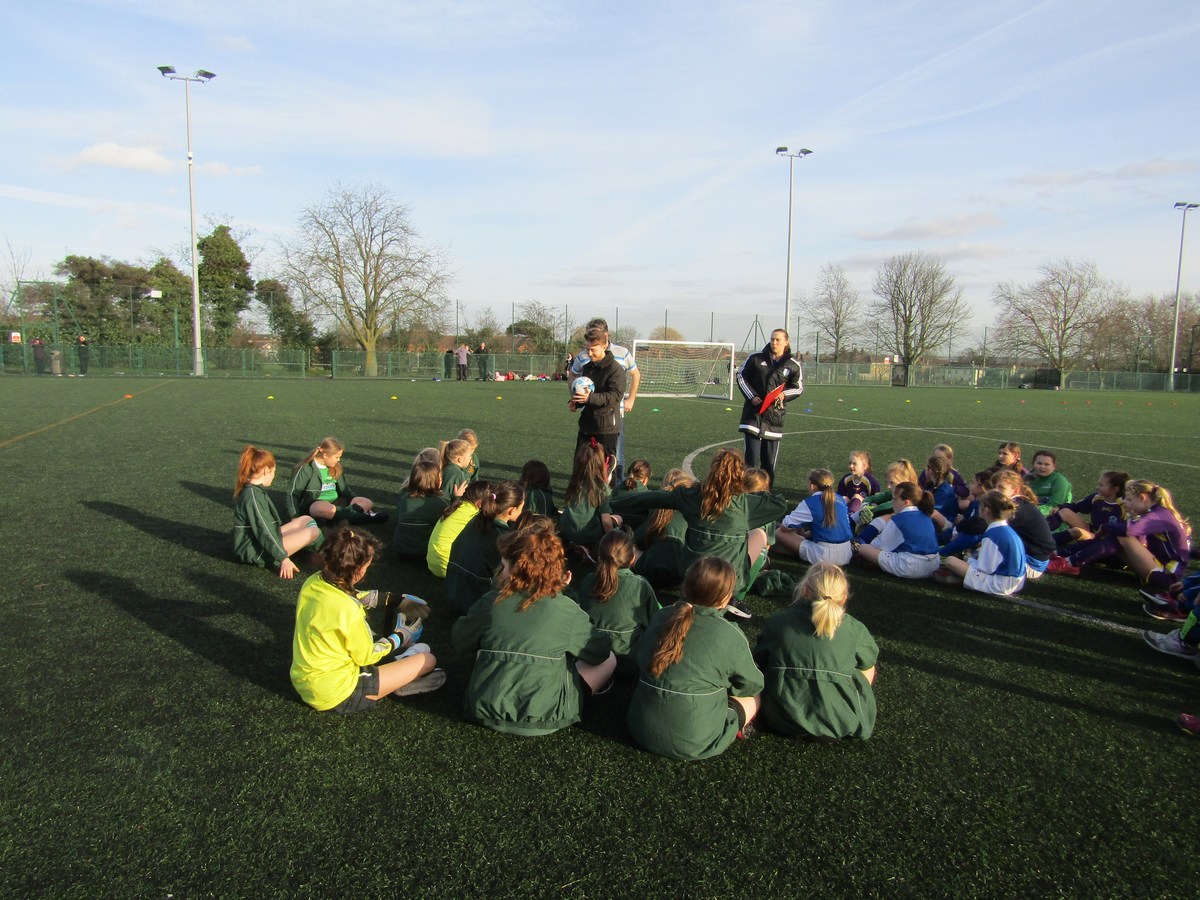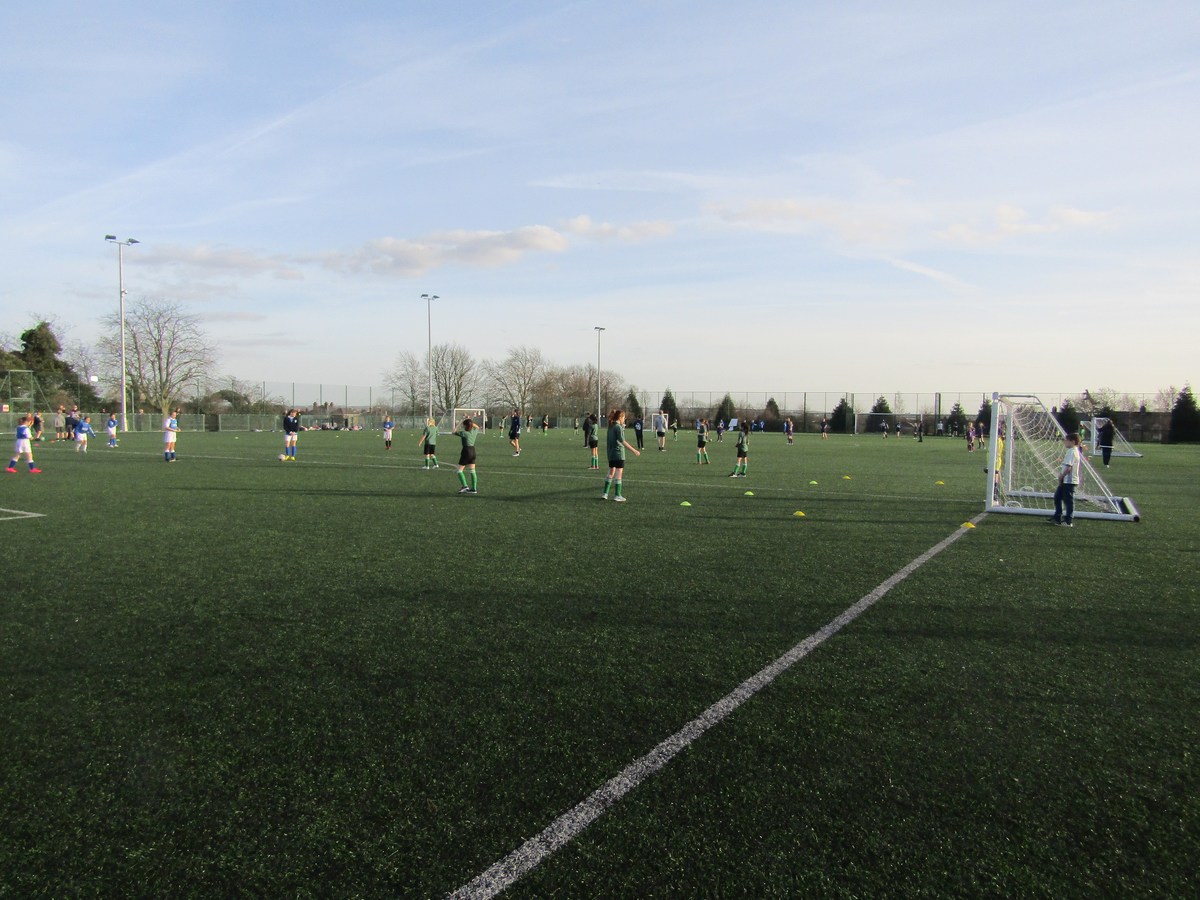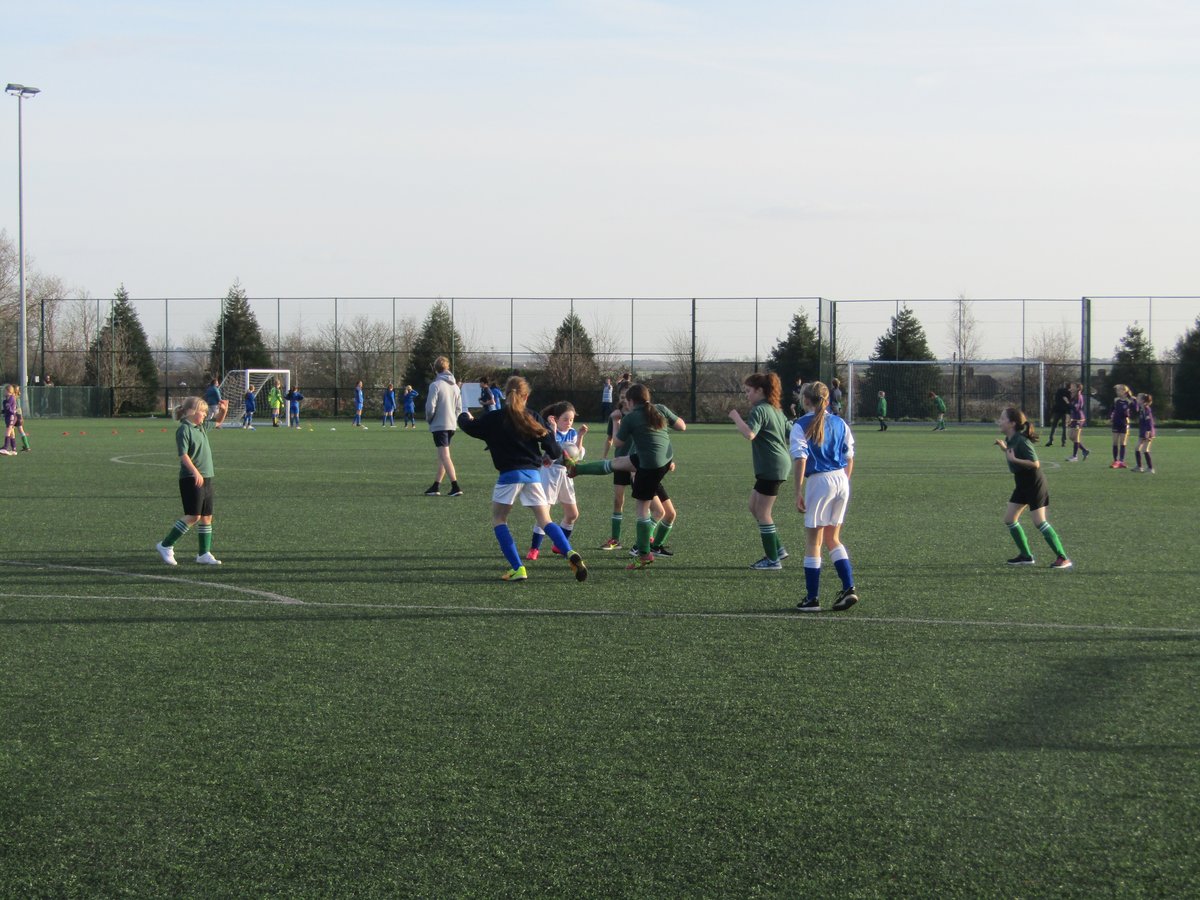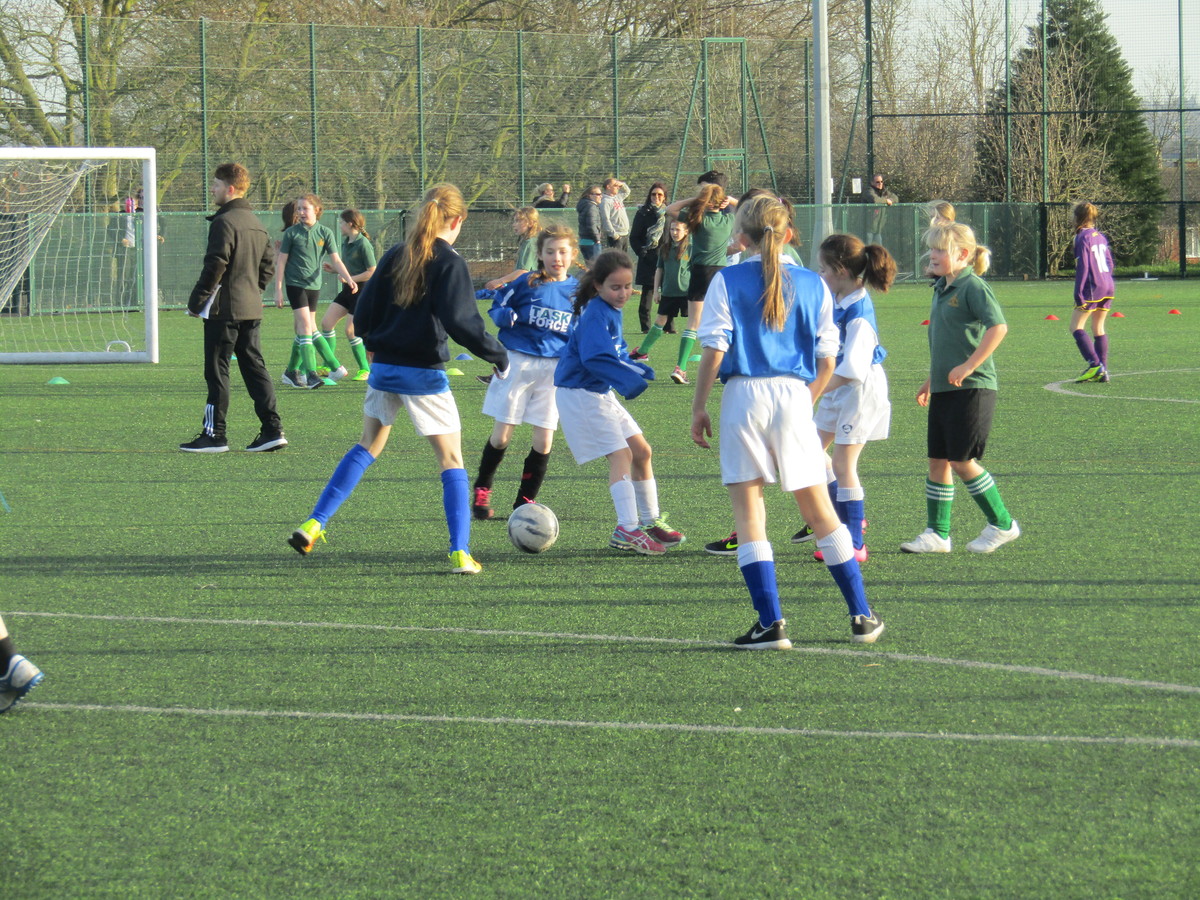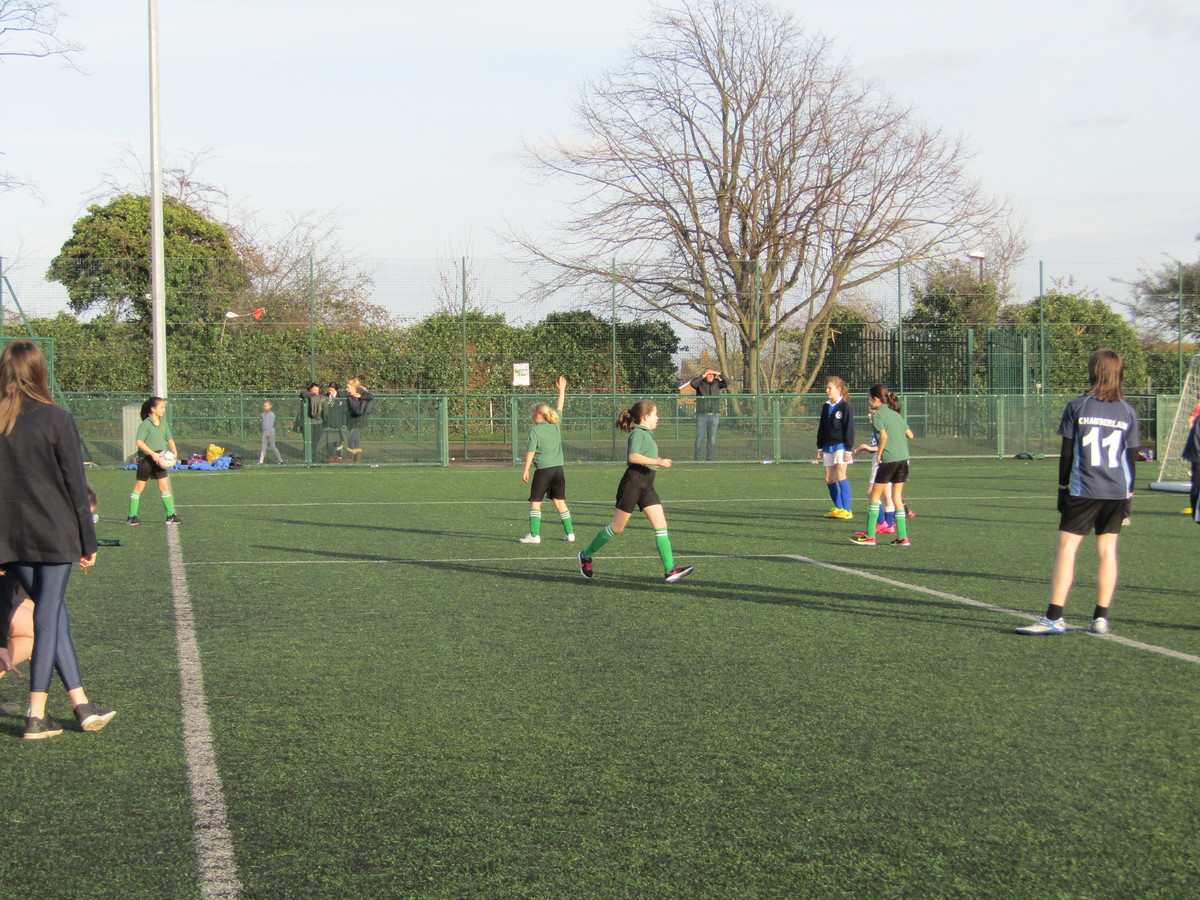 2nd place in the Year 5 and 6 Football Tournament
A fantastic effort from all the children today finishing in a respectable 2nd and 5th place. Not only did both teams show good team spirit but they also showed a lot of respect towards their opponents and the match officials before, during and after the game!
Thursday 20th April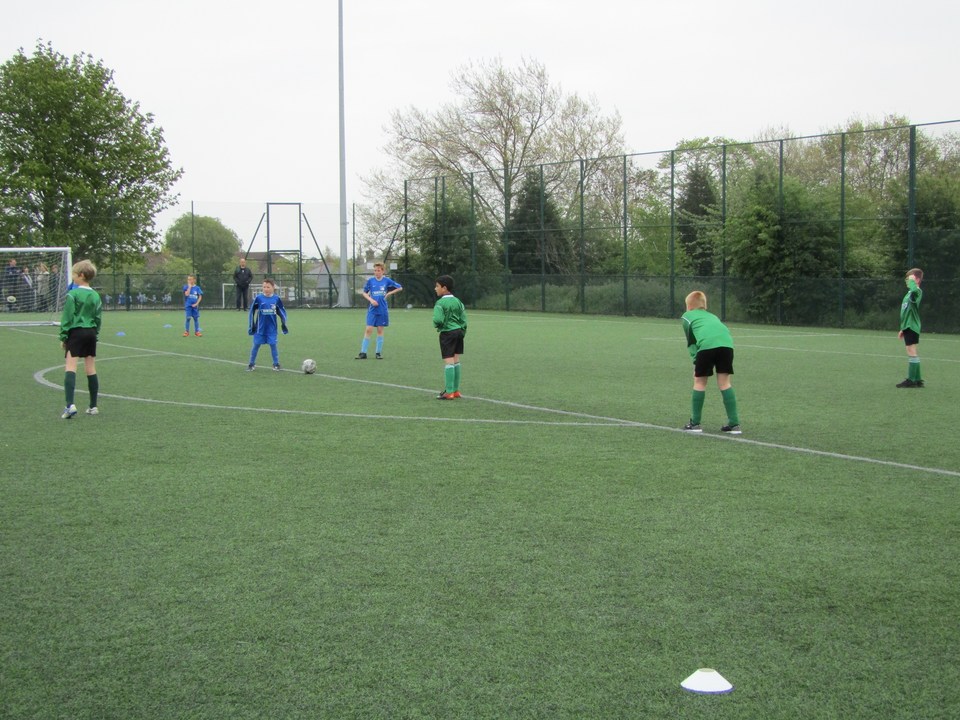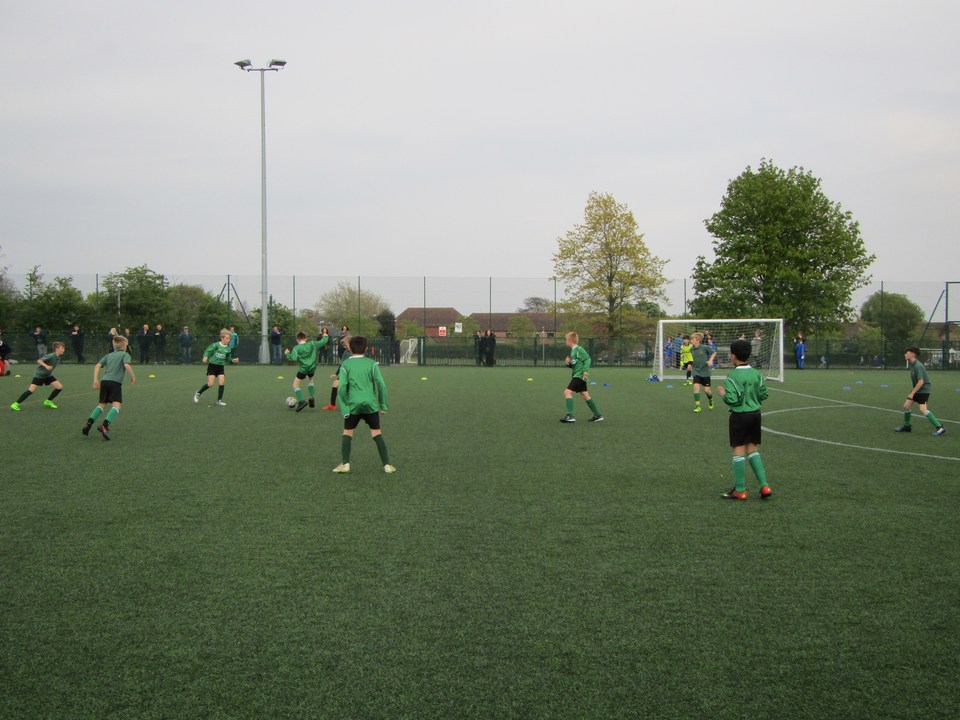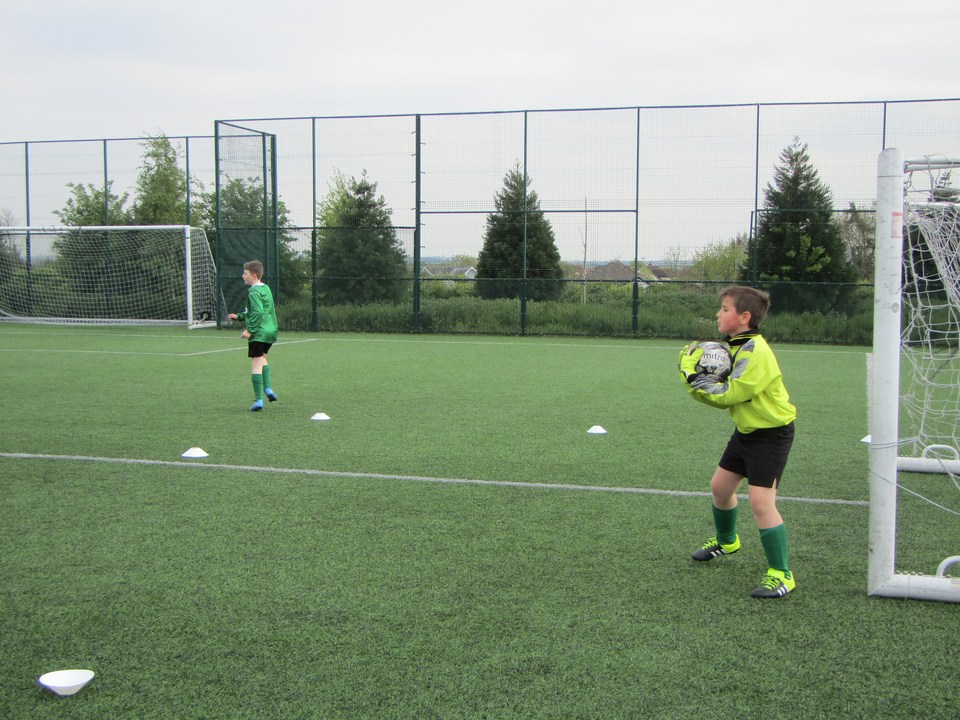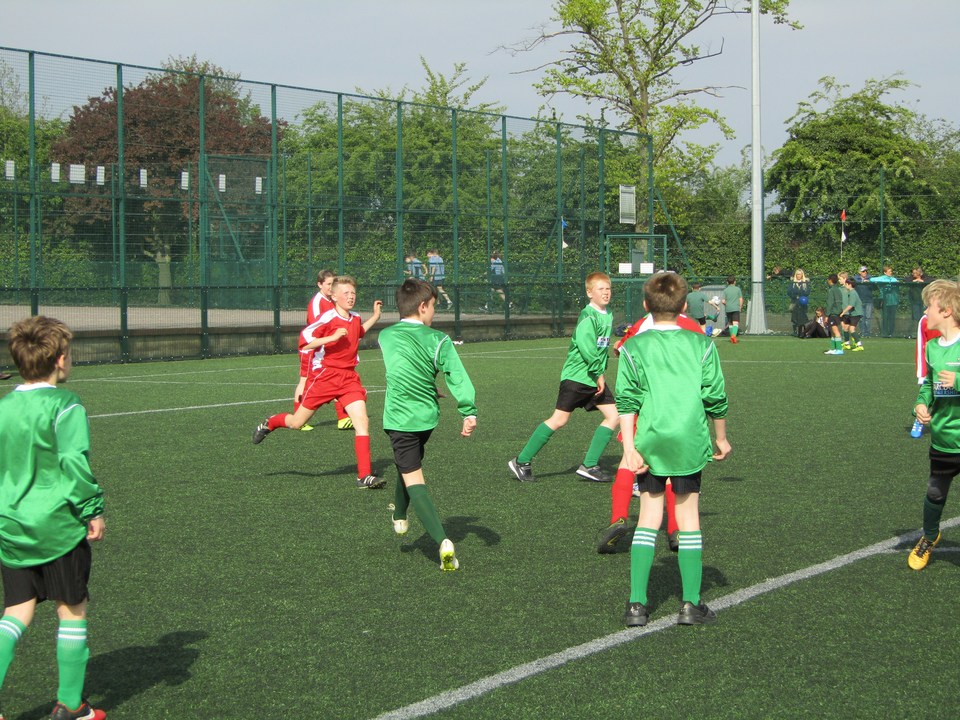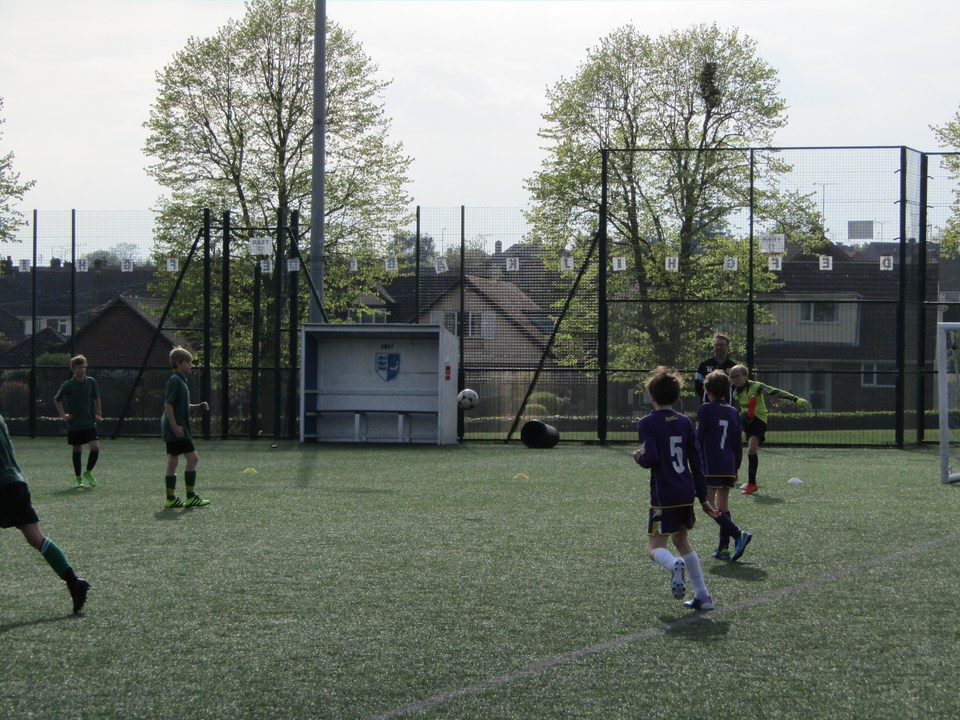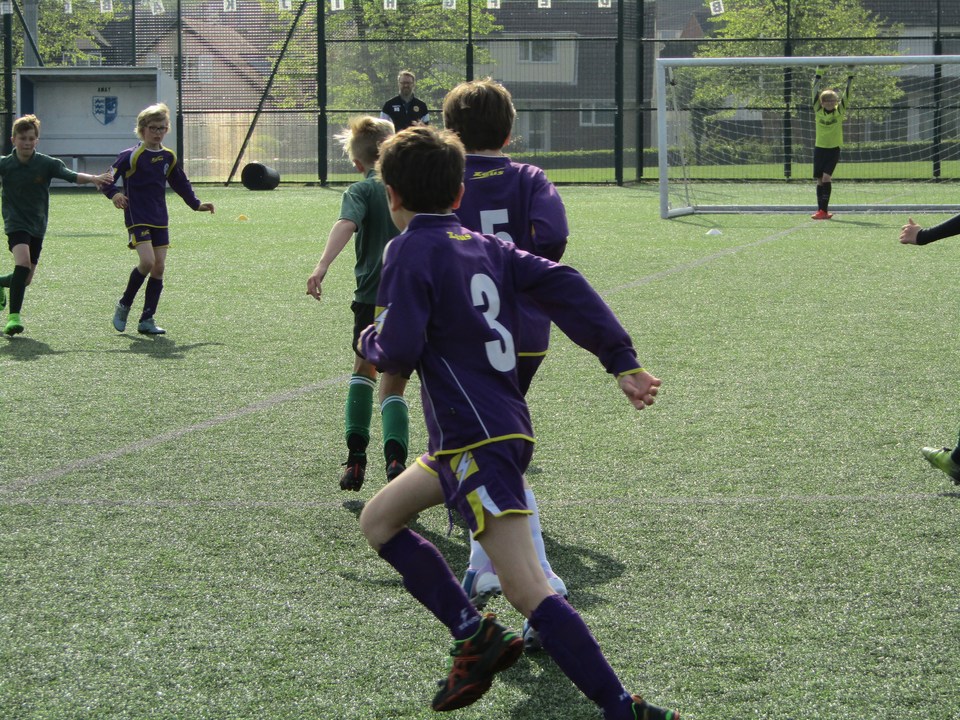 Inter-house Hockey tournament-Oak Win!
An exciting encounter between Oak and Maple today. Oak were victorious overall by winning both the match and the dribbling exercise, however both teams competed well and tried their best.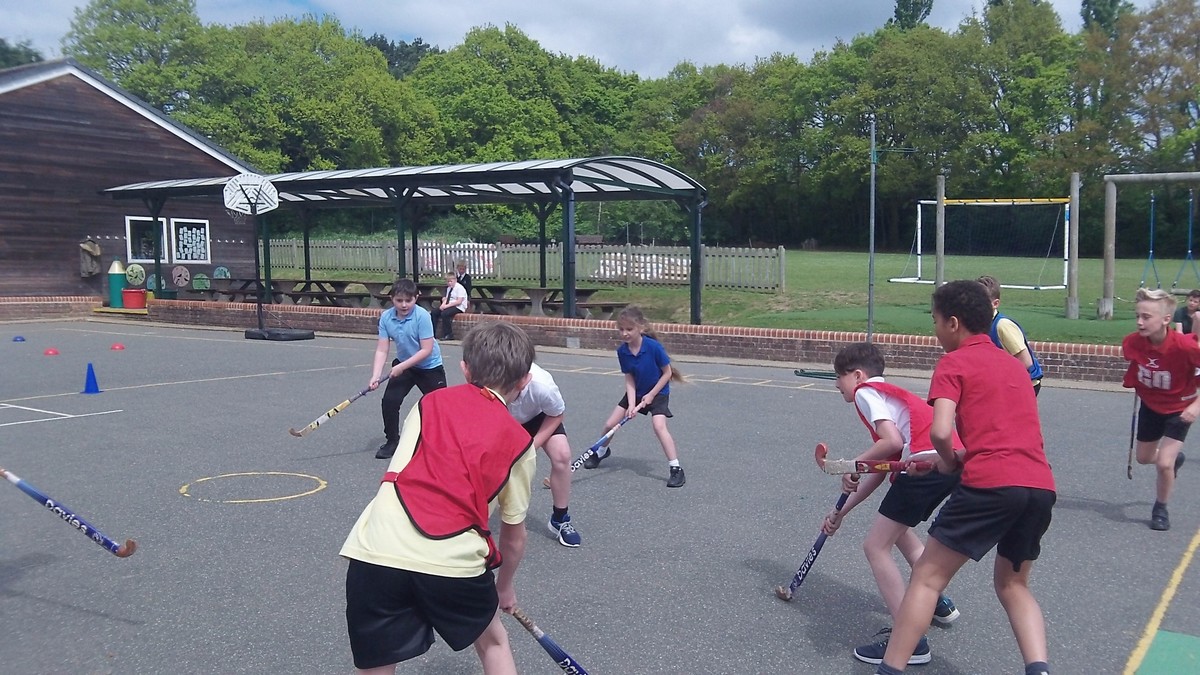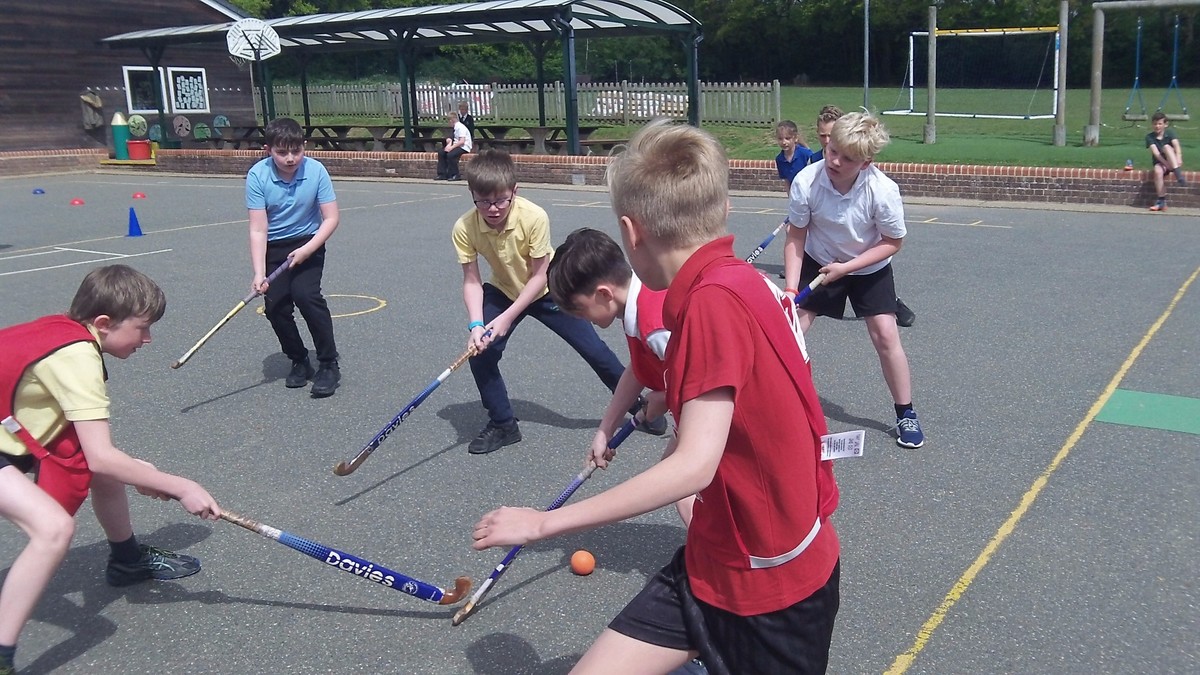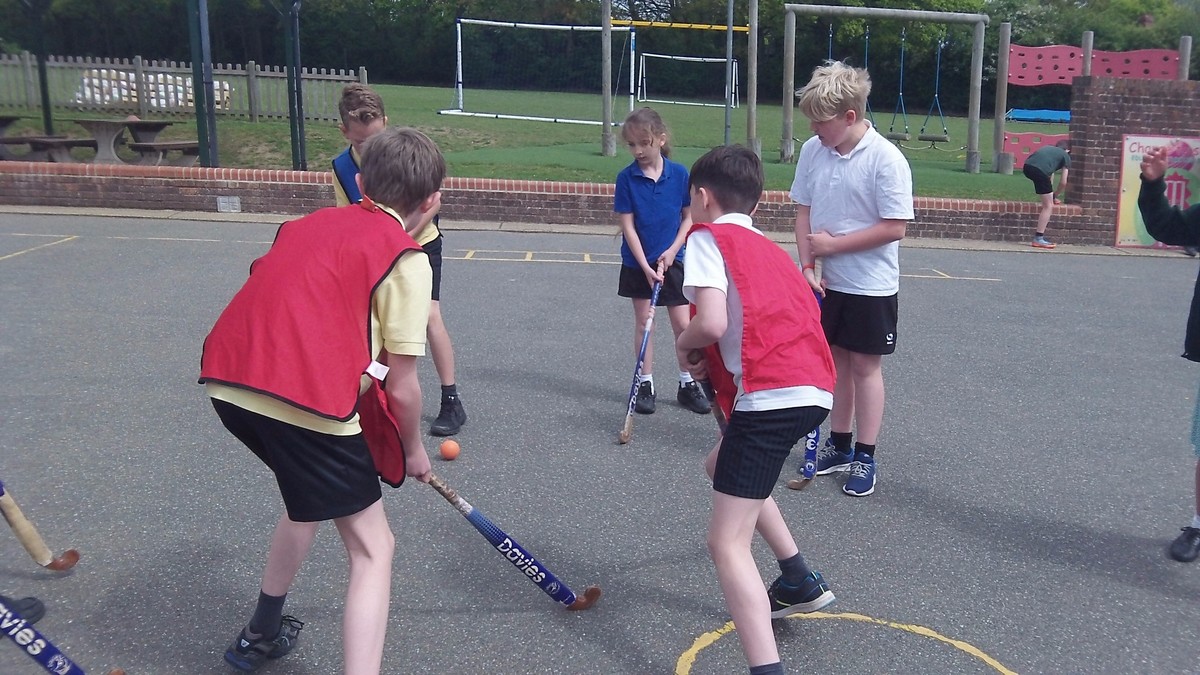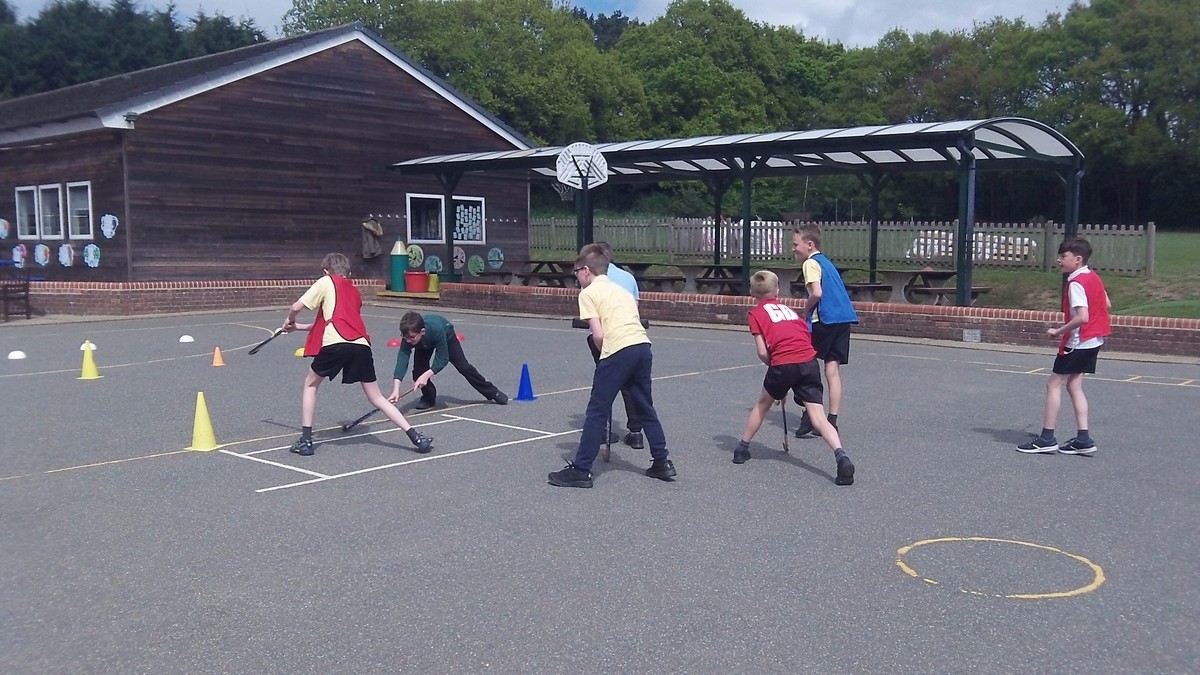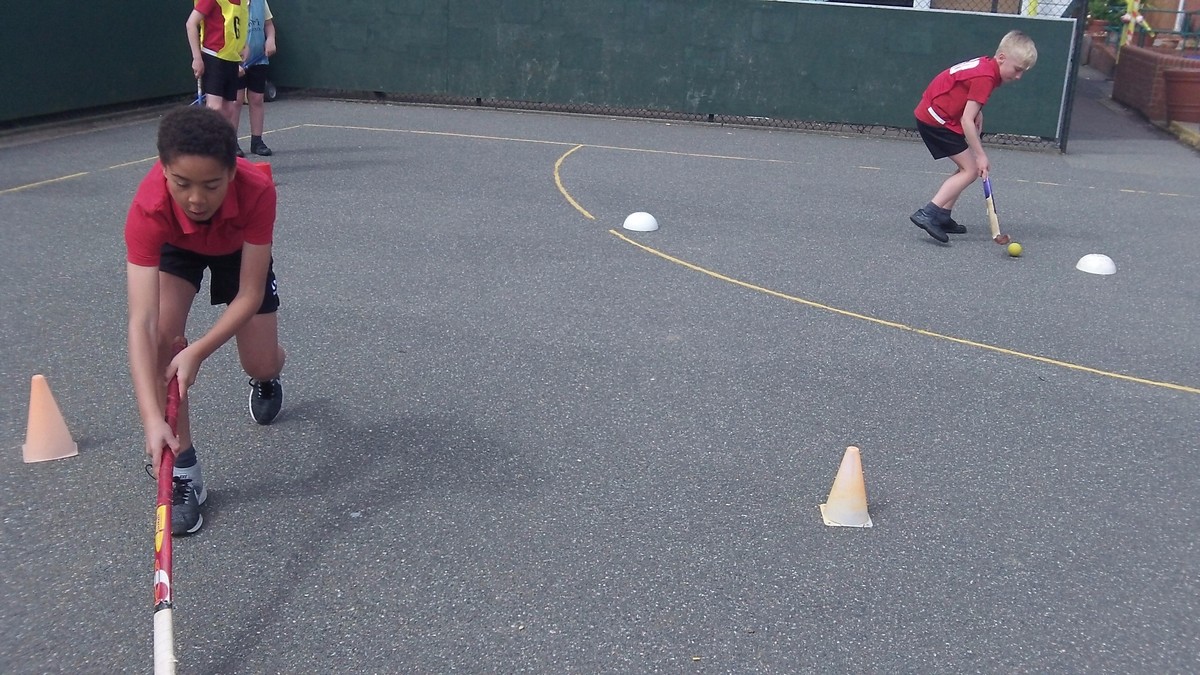 Success at athletics!
There were lots of amazing performances to celebrate at the quad athletics competition today held at Maldon Plume Secondary School. Years 3 to 6 boys and girls all had to compete in events such as long distance running, throwing, sprints and standing long jump. Hats off to every single pupil today as they all performed to their best ability; with lots of them beating their personal bests and winning certificates and medals.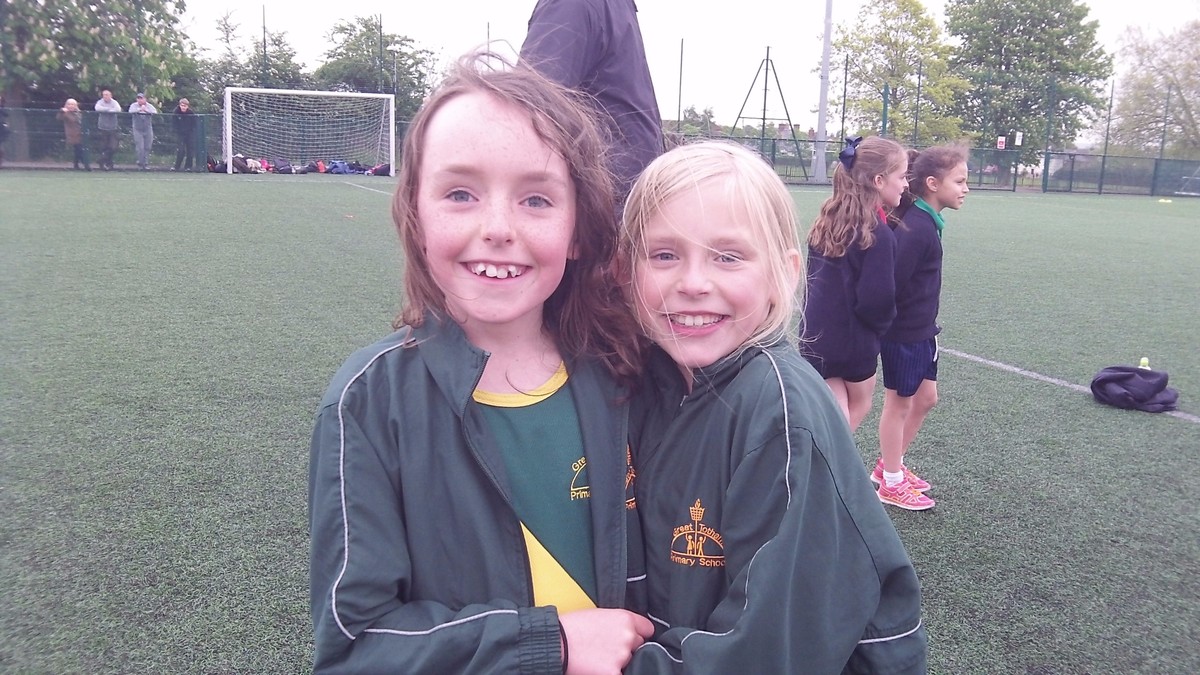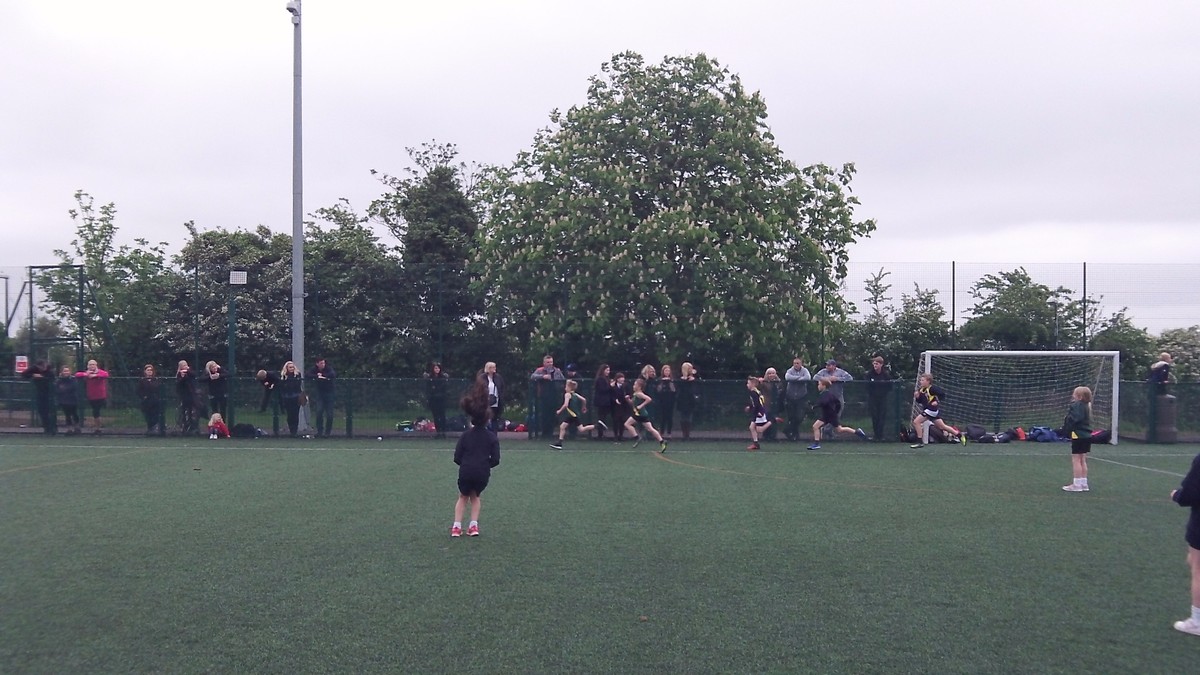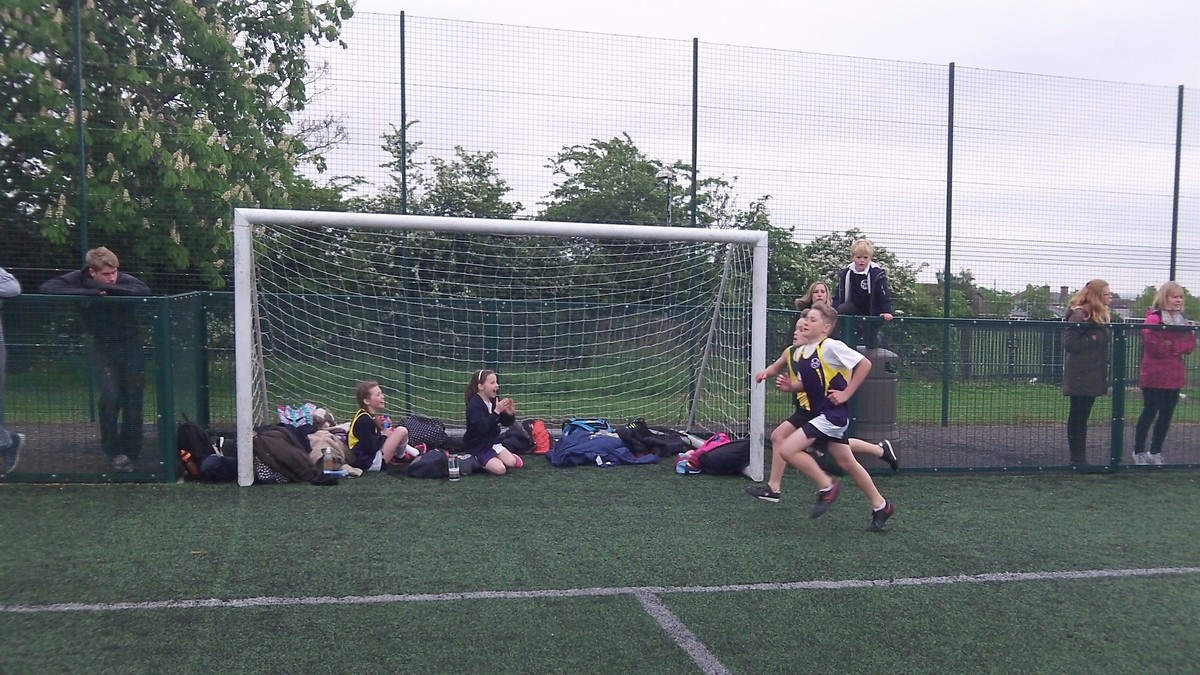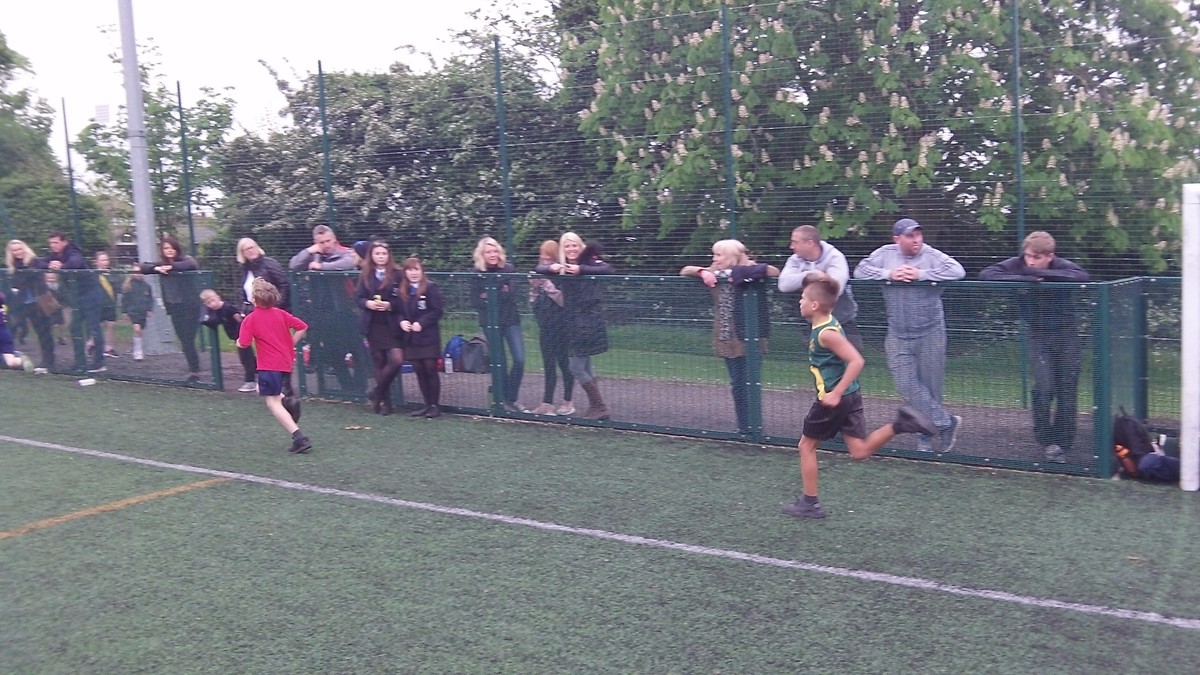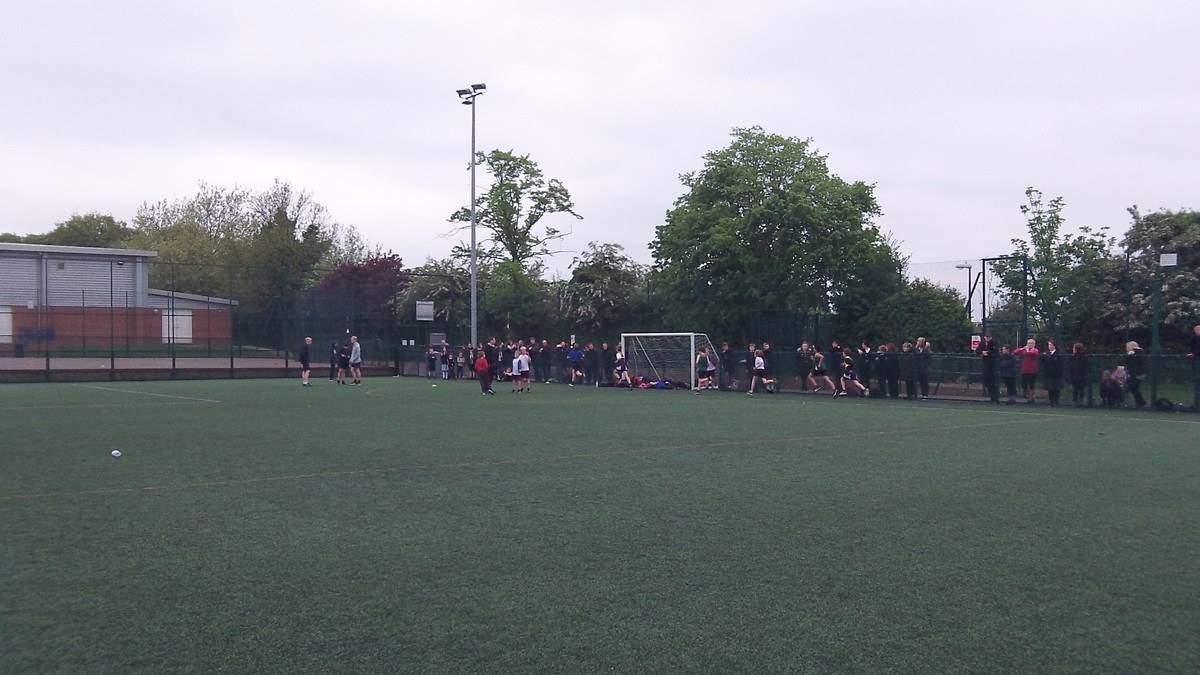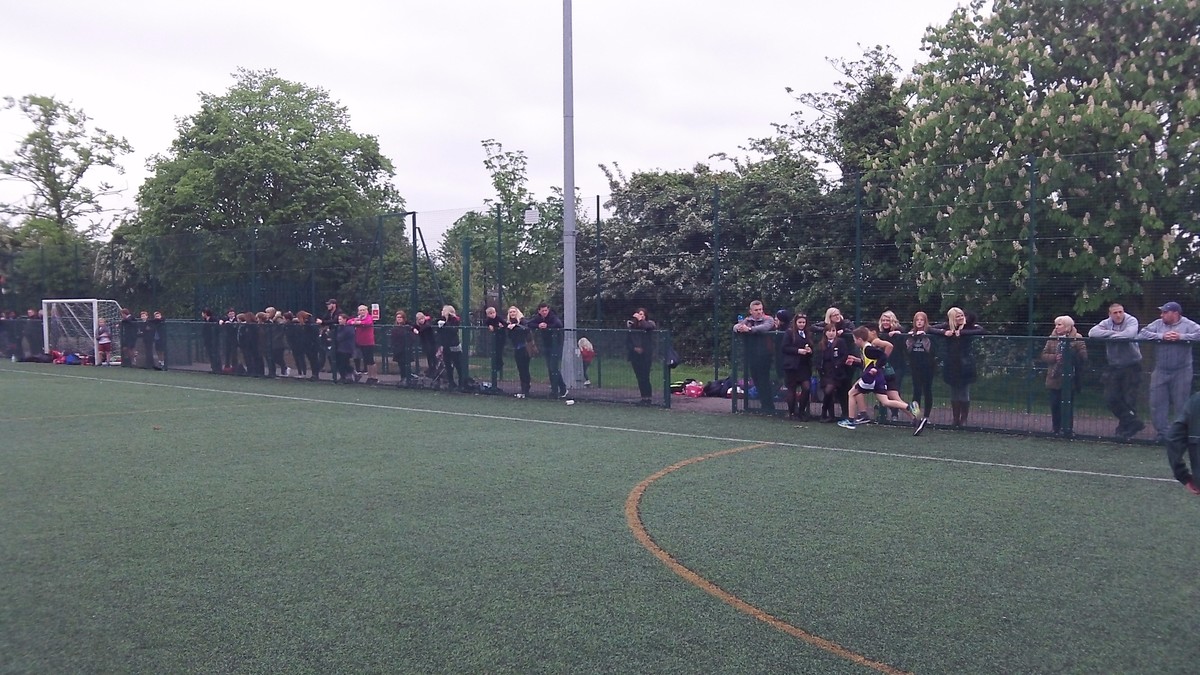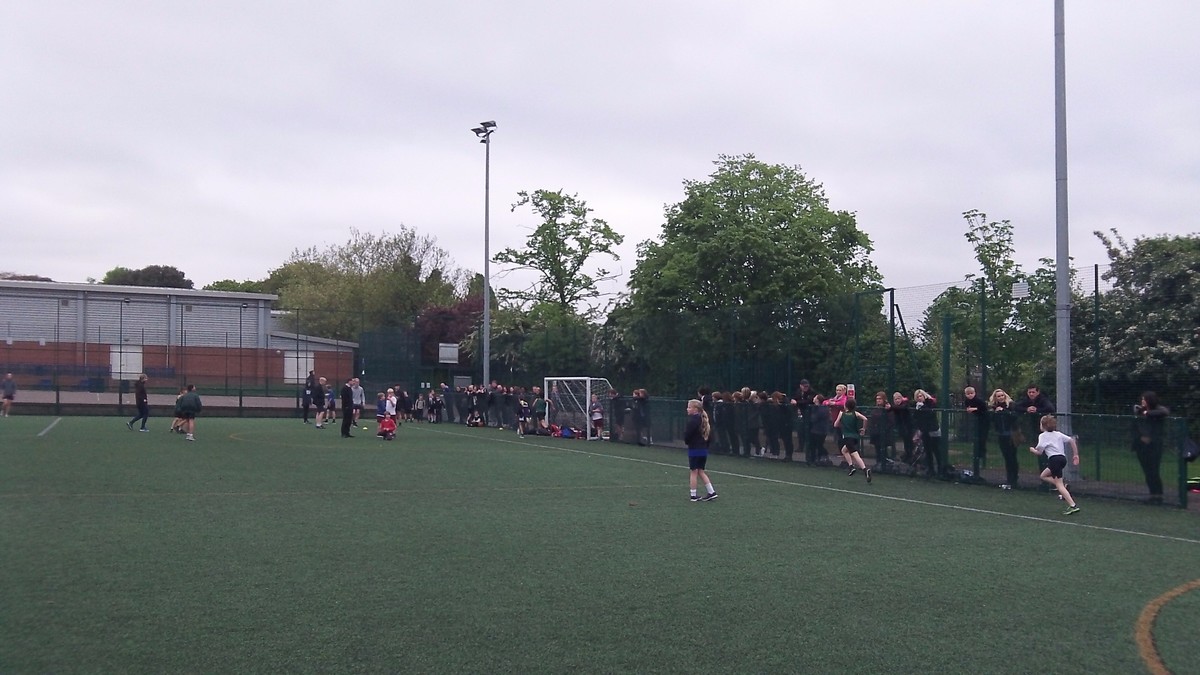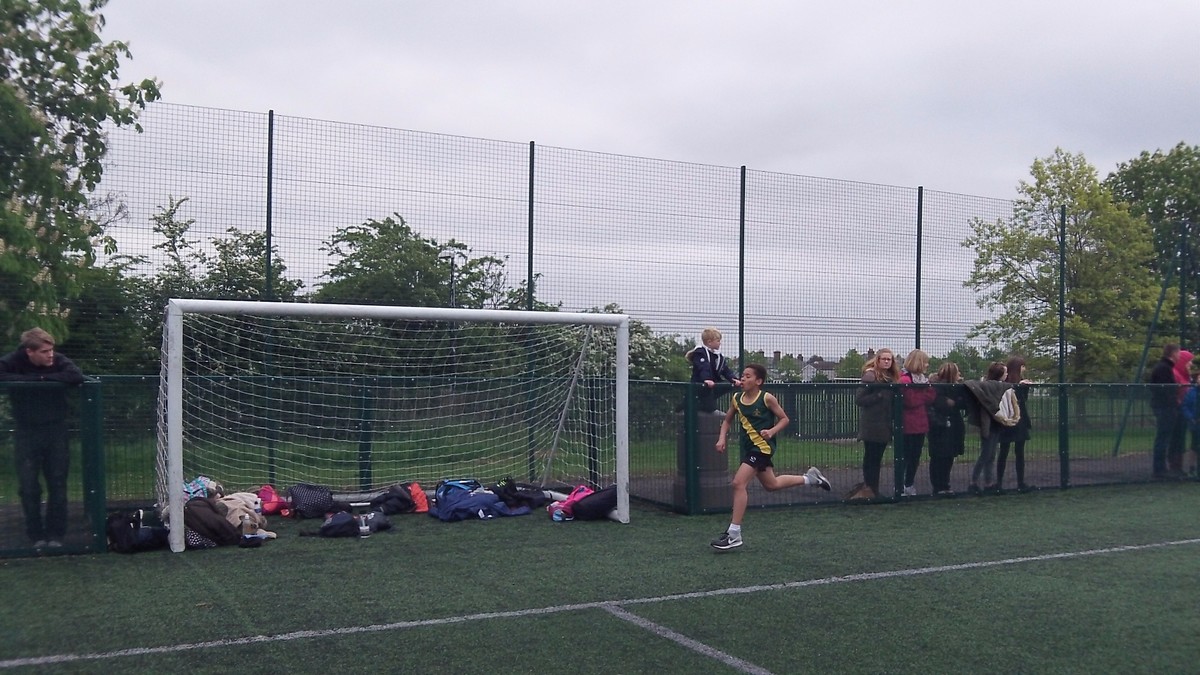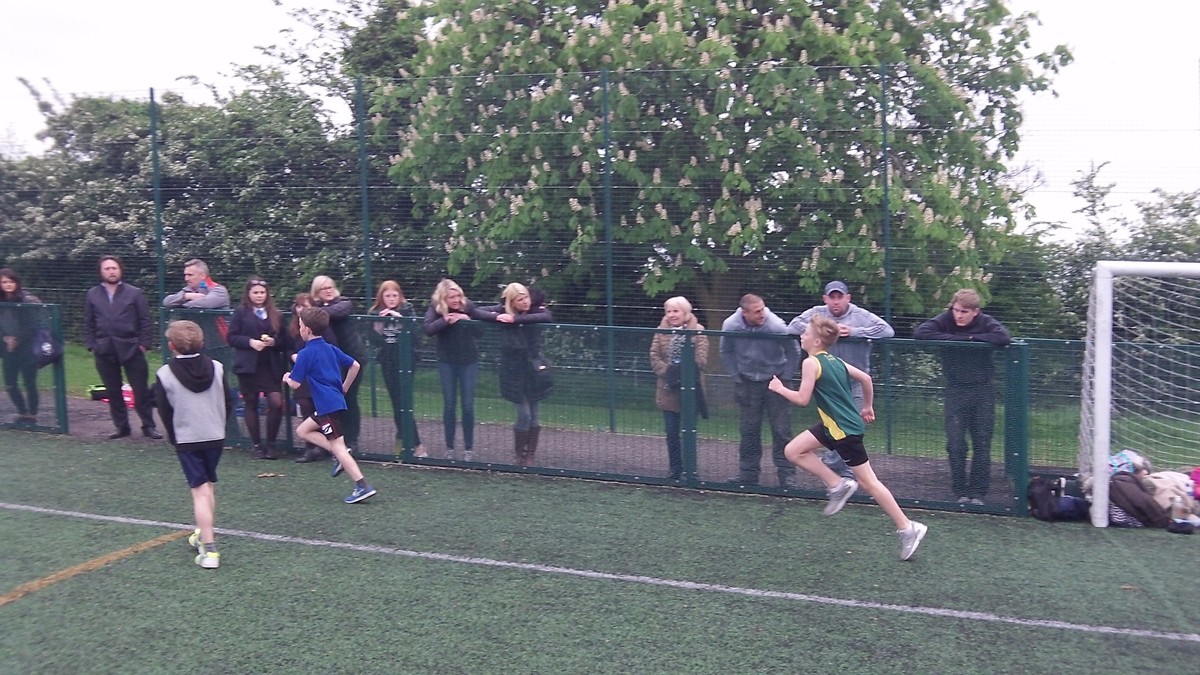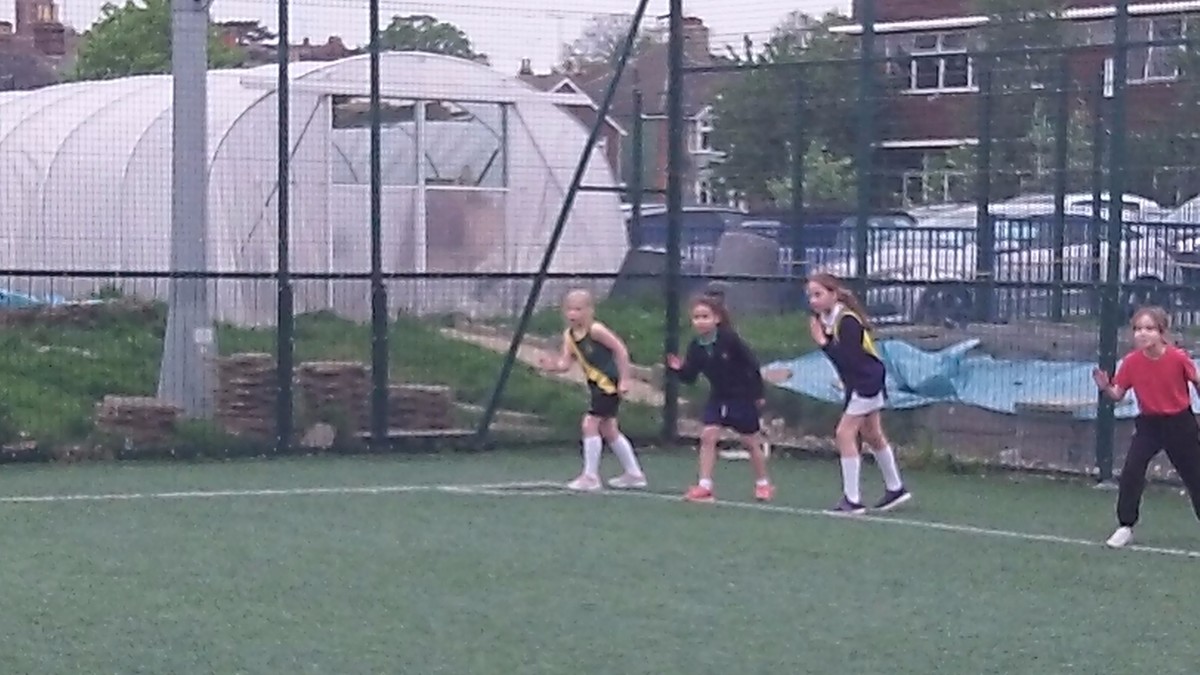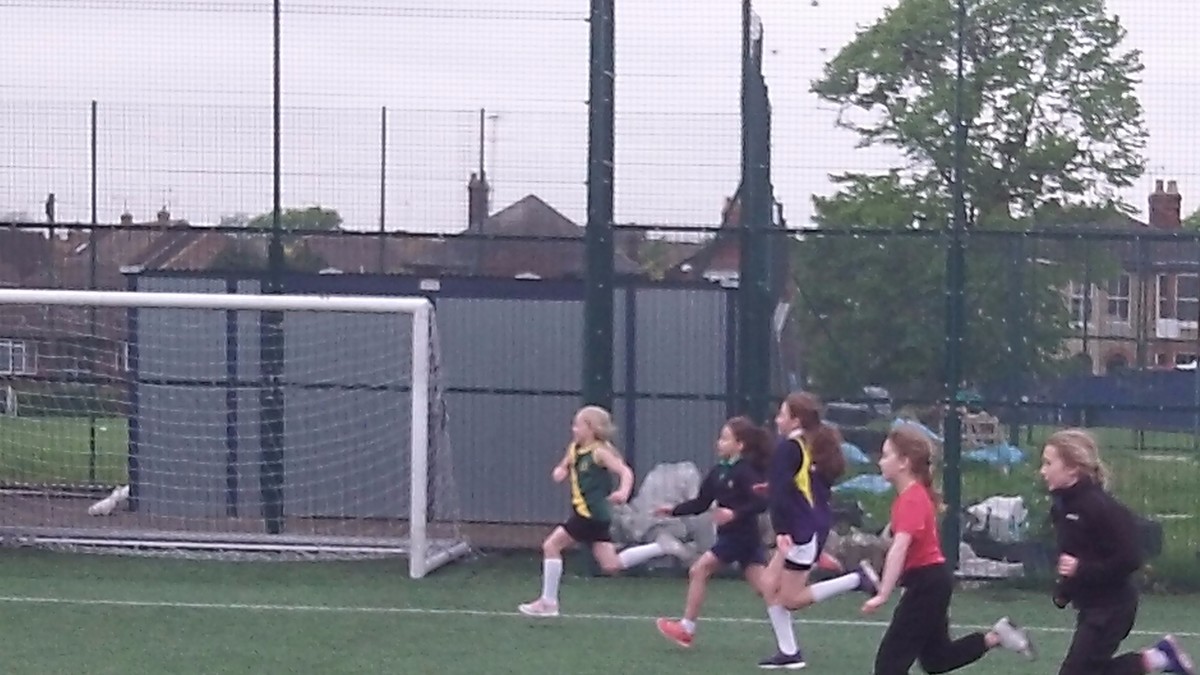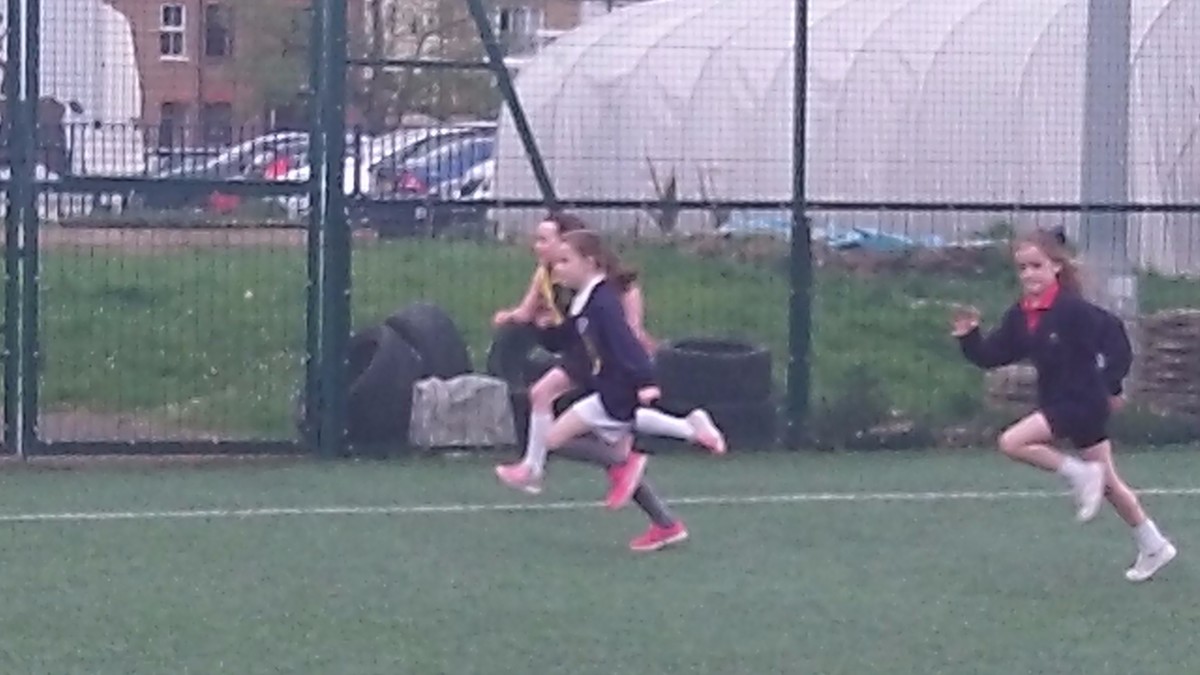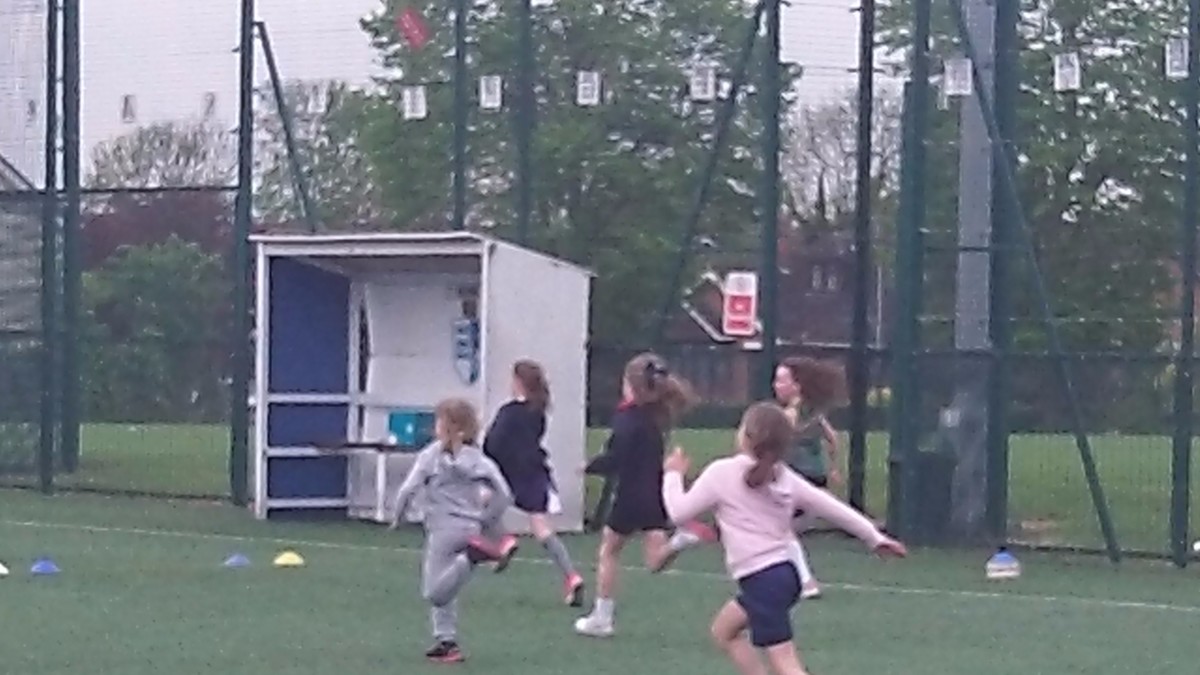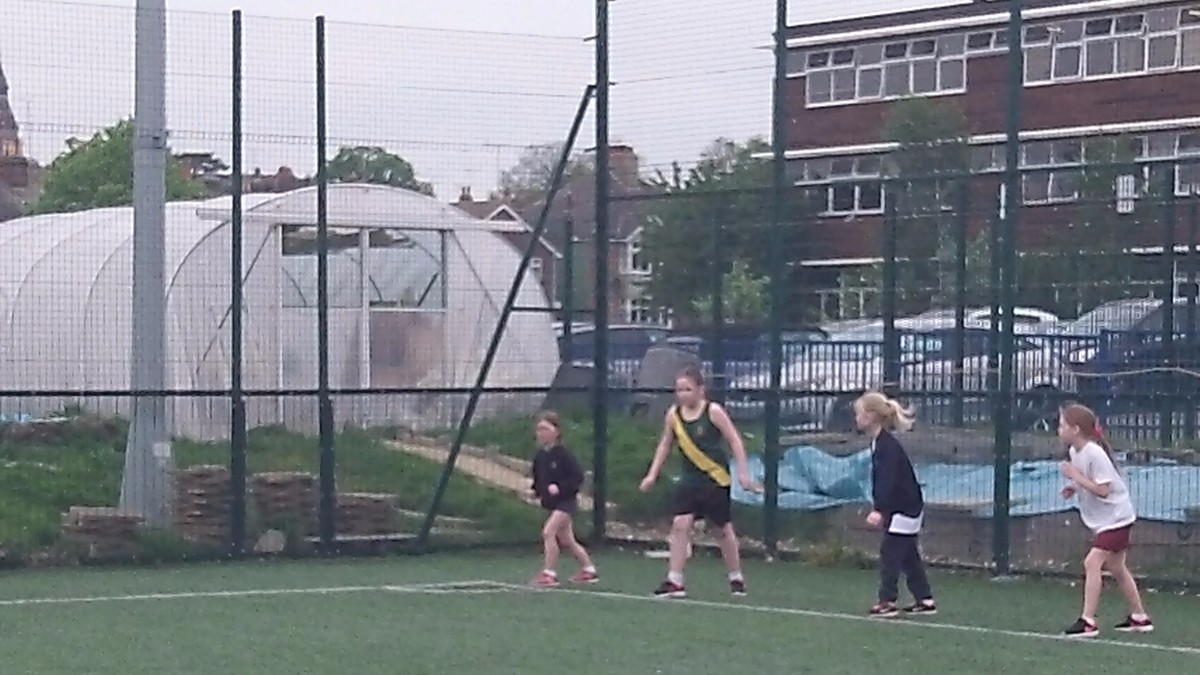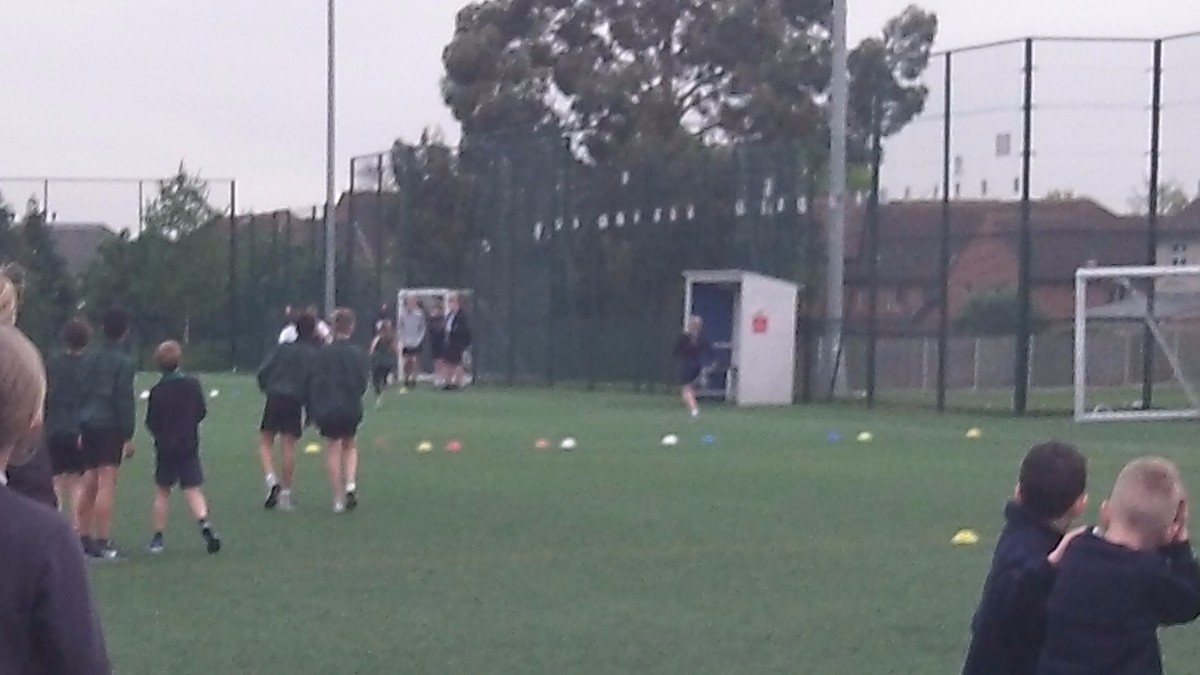 You may also want to check following links: