Key Stage 1 & Reception (Infants)
Morning : 8.55 am – 12.00 pm
Afternoon : 1.00 pm - 3.20 pm
Key Stage 2 (Juniors)
Morning : 8.55 am - 12.05 pm
Afternoon : 1.10 pm - 3.20 pm
The Morning Routine
In the morning the Infant children should enter their classrooms from 8:40am. A member of staff will be at each entrance to welcome them. This allows the children time to come into the classroom, get organised and settled before the start of the school day. It also provides parents with the opportunity to pass on any messages to staff if required.
The Junior children stay on the lower school playground from 8:40am where they are supervised by a member of staff until the whistle is blown, whereupon they line up and are escorted into their classrooms.
Arriving Late
All children who arrive late to school must report to the school office. Infant children will then be escorted to their classroom by a member of staff.
The Afternoon Routine
Parents are invited to come onto the playground and wait for the children from 3:15pm. All the children will be brought out and dismissed by a staff member. Please note all Infant children must be collected by an adult familiar to the child.
Once finished, staff (unless running a club) are happy to talk to parents briefly or will arrange a time to meet.
Infant children accessing school transportation or Totham Tea Timers are escorted by a staff member, KS2 children are able to go independently to the waiting areas.
Children who have not been collected are taken to the school office. If we are unable to determine collection arrangements the children will be placed in the after school club. Please note this is a chargeable resource.
Lunchtime Routines
At lunchtime, the children are able to have a school meal or bring their own packed lunch. This is entirely at parents' discretion but please be aware as of September 2014 all Infant children will be entitled to a free school dinner.
Our Catering Manager and her team provide an appetising and nourishing school lunch with a range of different options each day. Our school council helps the catering staff evaluate menu choices and we are always trying to source our foodstuff locally where possible.
The current menu for the school kitchen (4 week menu rotation) shows the three daily options available. During the morning registration the children are asked for their meal choice and provided with a coloured band. The meals are then cooked to order on site.
During the summer term. a well-balanced, nourishing, picnic-style lunch is available as an additional alternative to the plated lunches and salads.
The Catering Manager is always happy to discuss food arrangements with parents, especially if any child has a serious food allergy/specific need.
The school operates a Breakfast Club and after school club (Totham Tea Timers) from 7.45-8.45 a.m. and from 3.20-5.30 or 6 p.m. Please click to find out more details for Breakfast Club or Totham Tea Timers.

Mid-Morning Snacks
Our general aim is to promote healthy lifestyles. Fruit/raw vegetables are allowed as a mid-morning snack and are supplied by the government free of charge for every Infant child.
KS2 children are encouraged to bring a similar type of snack from home.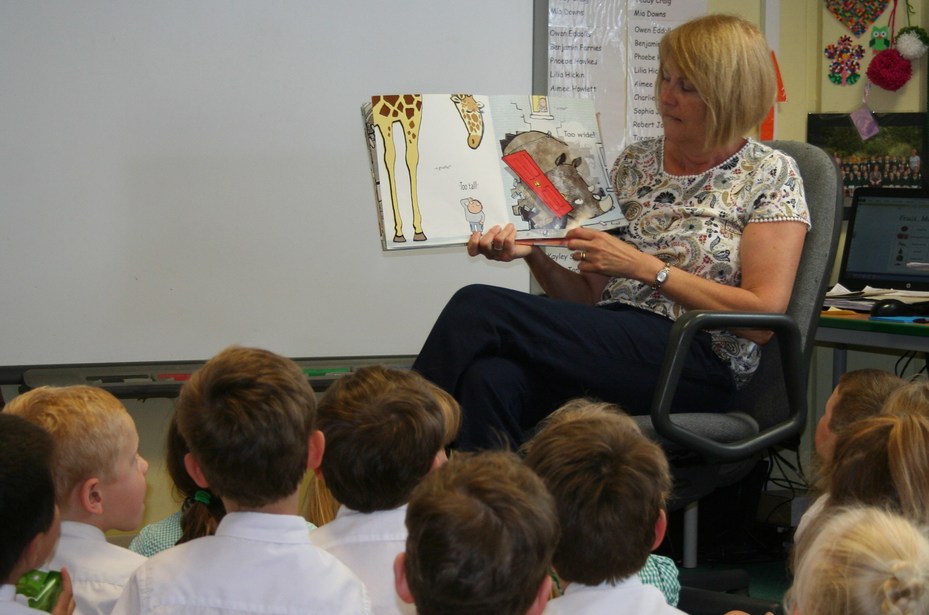 If you do not wish your Infant child to receive free fruit please indicate on your induction form clearly or in writing. Please also highlight any allergies so that we ensure your child is not offered an item of fruit inappropriately.
Drinking Water
Throughout the year, children are allowed to bring water to school in a small, transparent, named bottle that can be drunk during the course of the day. Children will be able to drink water from the many water fountains in place around the site at appropriate times.
School Milk
Up to their fifth birthday all Reception children will receive a free carton of milk each day. The 'Cool Milk' scheme allows the parents of all other KS1 & KS2 pupils to have the option of purchasing a carton of milk for their child as a mid-morning drink. Please contact the office for more information.
You may also want to check following links: