The Great Totham Primary School PTFA is a charitable organisation. Its purpose is to work alongside the teaching staff to enhance the education of each and every child at the school. The PTFA is dependent upon the support of the Parent Body for giving time and donations to make events a success.
"One of the things I value most highly about our PTFA is the fantastic community spirit it generates,"

Miss L Cleghorn, Deputy Head Teacher
Why do we need a PTFA?
We work with the school and the Parent Body to arrange events through which we build a greater sense of community and raise money to be able to enrich the learning opportunities for the children.
For example, in the past two years, we have raised over £30,000 that has enabled the school to radically improve the provision of ICT education, create an outdoor education space for KS1 and fund the school pantomime.
We depend on you to help us to do this through support through a range of events such as
Your support can be a personal or corporate donation, giving up your time to help on a stall or at an event, using the gift matching scheme or coming along to an event and having fun.
The organisation of events is a key aspect of how the PTFA functions and without volunteers this could not happen. Let us know how you would like to be involved as Great Totham Primary School needs you! Why not come along to a PTFA meeting or contact us via the school office?
Please read more about what the PTFA does, how it does it and how you can get involved (not necessarily by attending meetings or organising events!) by reading our FAQs here.
Forthcoming events in 2017



Next PTFA meeting: AGM - 22nd November 2017, 7:30 p.m. at the Prince Of Wales pub. Come along to meet the new committee and share any ideas that you may have.

Christmas Market - 8th December 2017, 4.30p.m. - 7.30p.m.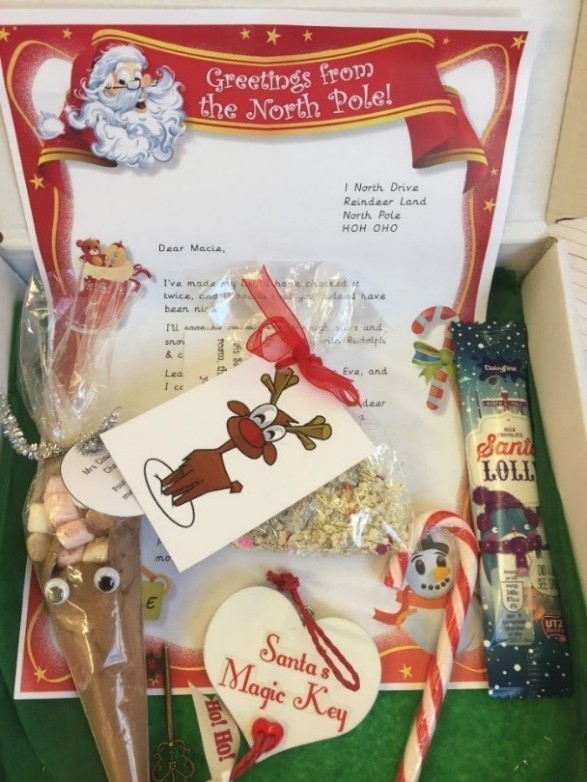 Christmas Eve Boxes After the success of last year, we again will be having a special delivery of Christmas Eve boxes straight from the North Pole. This delightful box contains a letter from Santa, food for Rudolph, Santa's magic key, reindeer hot chocolate cone, a candy cane and a chocolate treat (not suitable for children with allergies). At £6.00 each these boxes can be personalised with a child's or family name. A family box can be ordered @ £1.50 extra per child (this includes extra hot chocolate & sweets). Please note that designs may differ slightly to the pictures. We are expecting our first delivery by 8th December so pre-order your boxes and collect them from the grotto or school office.
If you kept your box from last year, refills are available at £1.50 each. This will include a hot chocolate cone, candy cane and chocolate. Order forms from the school office.
Click here for the full edition of the 2017 Christmas Market News
The School Lottery – the new name for 50/50 club
1st prize Linton - £47.50
2nd prize Fretwell - £33.25
3rd prize Kitching - £14.25
What is it and how does it work?
We have a school lottery which has historically been called '50/50 club'. To make sure everyone knows what it is we have renamed it 'The School Lottery.' 50% of the subscriptions goes straight to PTFA funds, and the remaining 50% goes into the monthly prize draw.
Parents, teachers or friends of the school pay a subscription to the club to buy one or more lottery numbers. Each number is entered into a monthly draw, and 3 prizes (1st, 2nd & 3rd) will be awarded. The more people who subscribe, the bigger the prize pot!
How much does it cost?
The annual subscription is £60 i.e. £5 per month per number. This must be paid by standing order either monthly (on 1st of the month) or annually.
How do I join the club?
If you are interested, click on the attached application form and flier, then print off and return the reply slip to the black post box at the school office or via your child's class. Please ensure that the envelope is clearly marked 'PTFA School Lottery'. An application form will be sent home via the school bag system.
School Lottery Flier and Application Form


PTFA Easyfundraising webshop


REMEMBER IT DOESN'T COST YOU A PENNY MORE - the donations to the PTFA are funded through the individual companies marketing budgets!
Select the following link, start shopping and start raising money for the PTFA.

You may also want to check following links: