Promoting British Values at Great Totham
The DfE published guidelines in 2014 for schools to "promote the fundamental British values of democracy, the rule of law, individual liberty and mutual respect and tolerance of those with different faiths and beliefs." DfE, November 2014.
At Great Totham Primary School, we meet the requirements of the Education Act 2002 (section 78) by promoting the spiritual, moral, social and cultural (SMSC) development of our pupils through various means. Through SMSC provision we actively promote British Values.
Whilst our curriculum is always responsive to individual, group and cohort needs, the following diagram illustrates a few examples of the typical ways in which British values are promoted at Great Totham.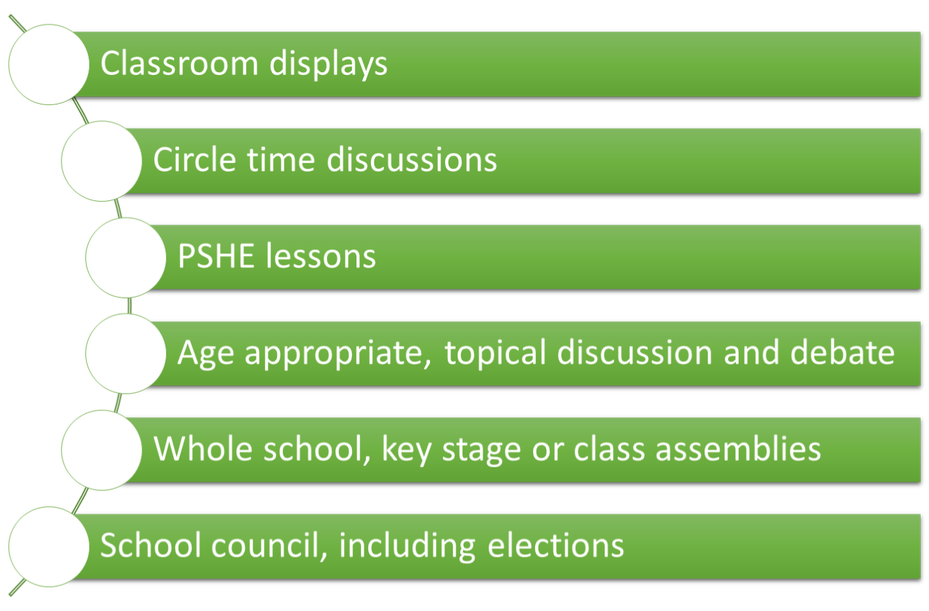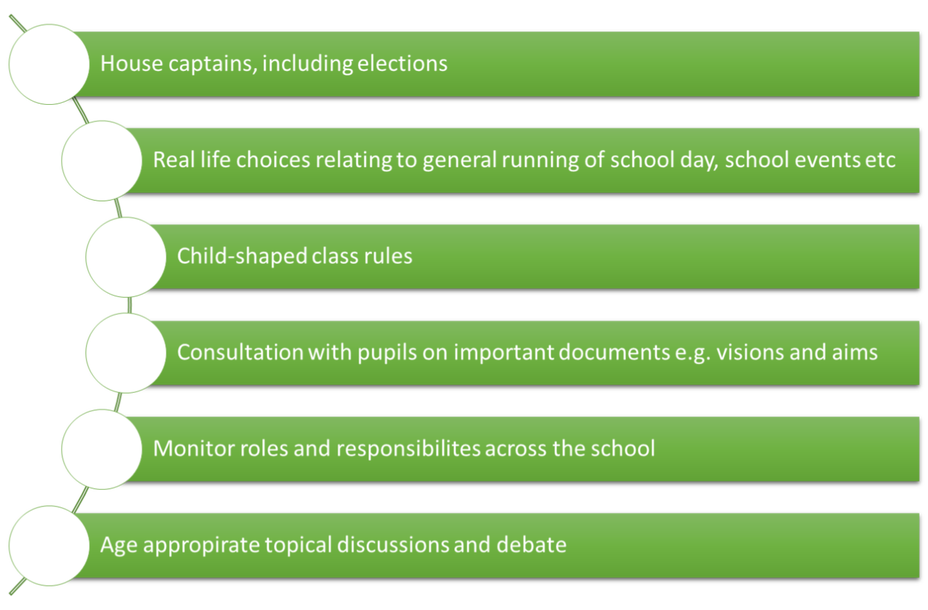 You may also want to check following links: